As Phil noted in the Ticker over the weekend, rumors are flying about the Vikings possibly unveiling throwback uniforms at an event on Tuesday, July 18. A source tells me that those rumors are likely accurate.
The rumors are based on a season ticketholder event that the Vikings will be holding at 1pm Eastern on Tuesday. Former Vikes quarterback Fran Tarkenton, who played for the team in the 1960s and '70s, will be a guest of honor, and the invitation says that attendees "will be the first to hear a special announcement: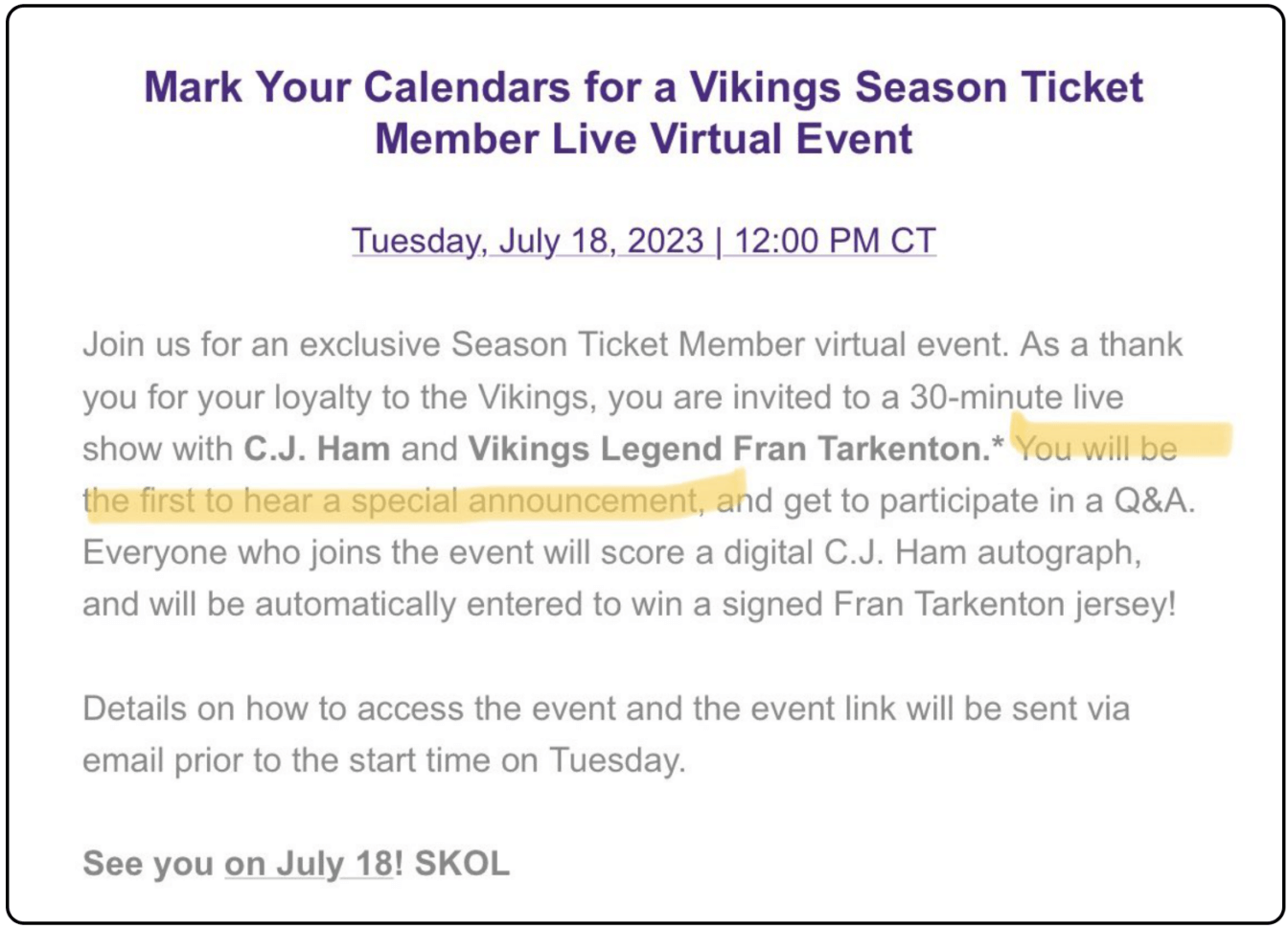 My source, who first told me back in April about the Vikings having new throwbacks in the works, says that this should be the announcement of them.
The last time the Vikings wore throwbacks was in 2011. In 2013, they changed their primary helmet to a lighter shade of purple with a matte finish, which made a historically accurate throwback helmet impossible under the NFL's one-shell rule. The rule was lifted last year, paving the way for tomorrow's announcement.
2023 is already shaping up as an epic season for new NFL throwbacks, with the Bucs (creamsicles), Eagles (Kelly green), Seahawks (blue/silver), and Titans (Oilers) also reviving old uni designs. In addition, there are rumors about the Bills joining the throwback bandwagon, although I haven't heard anything solid about that.
Obviously, we'll have full coverage of the Vikings' unveiling if and when it happens tomorrow. Stay tuned.