Longtime Uni Watch reader Andrew Cosentino, who's probably the biggest Baltimore booster among our readership, went down to the Orioles' store this morning (while wearing a Uni Watch T-shirt, as you can see above!) to check out the scene and gauge the fan reaction to today's City Connect launch.
Andrew got a good photo of this mannequin which provides a better view of the pants and socks than anything the team provided: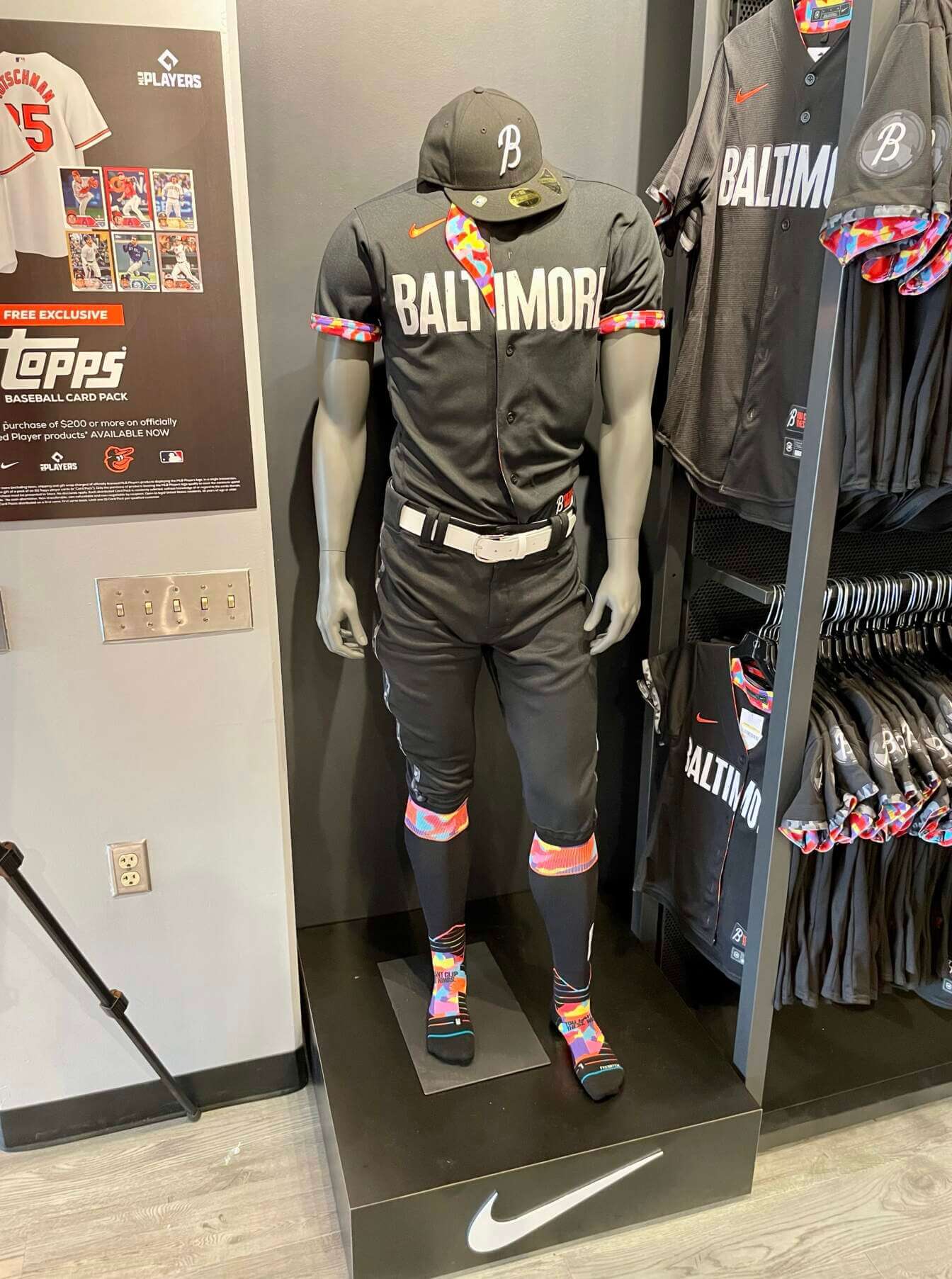 He also asked some people in the store what they thought of the design:
"I was hoping for something more exciting, but I like them. In the picture online with the black pants, they look pretty cool."
"I like them. I'm glad that they're black. I wanted a black jersey. I think it's super-cool that the inside has a pattern. I see a lot of people wearing them open or with inside-out sleeves. I like the contrasting name and number."
"At first, I thought they were bland. I was hoping that they'd do something like the Rockies. However, after hearing the story, I like them. They're subtle."
"I do like the 'Baltimore' across the chest, even if I do prefer it in script font. The hat is great, and also reminds me of the [Negro Leagues'] Black Sox's simple 'B' logo, although not sure if that was the intent based on the notes. And yes, 'Charm City' would have been much better."
Andrew adds, "I asked several employees and they didn't comment, but I got the idea that they didn't like them."
Here are some additional pics that Andrew shot:
Big thanks to Andrew for providing this on-site report!