[This post is part of Uni Watch's 2023 Purple Amnesty Day content. For additional background and details, look here.]
Two of Washington's most powerful women — Vice President Kamala Harris and first lady Jill Biden — both geared up for Purple Amnesty Day yesterday by wearing purple, although one of them did so under duress.
Harris, who's a longtime Golden State Warriors fan, is married to Doug Emhoff, who's a Lakers fan. With those two teams recently facing each other in the NBA playoffs, the couple made a friendly jersey wager two weeks ago:
.@secondgentleman let's make this more interesting. Whoever loses has to wear the winning team's jersey. https://t.co/wkD4RjrmRd

— Vice President Kamala Harris (@VP) May 3, 2023
Since the Lakers won the series, Harris held up her end of the bargain yesterday, although you could barely see the purple jersey peeking out from under her jacket:
.@SecondGentleman, a deal is a deal. Congrats #LakeShow, but #DubNation always. pic.twitter.com/bNcEAJkfc7

— Vice President Kamala Harris (@VP) May 16, 2023
As for Jill Biden, she and the president were attending their granddaughter Maisy Biden's commencement ceremony at the University of Pennsylvania, where the first lady wore a purple suit: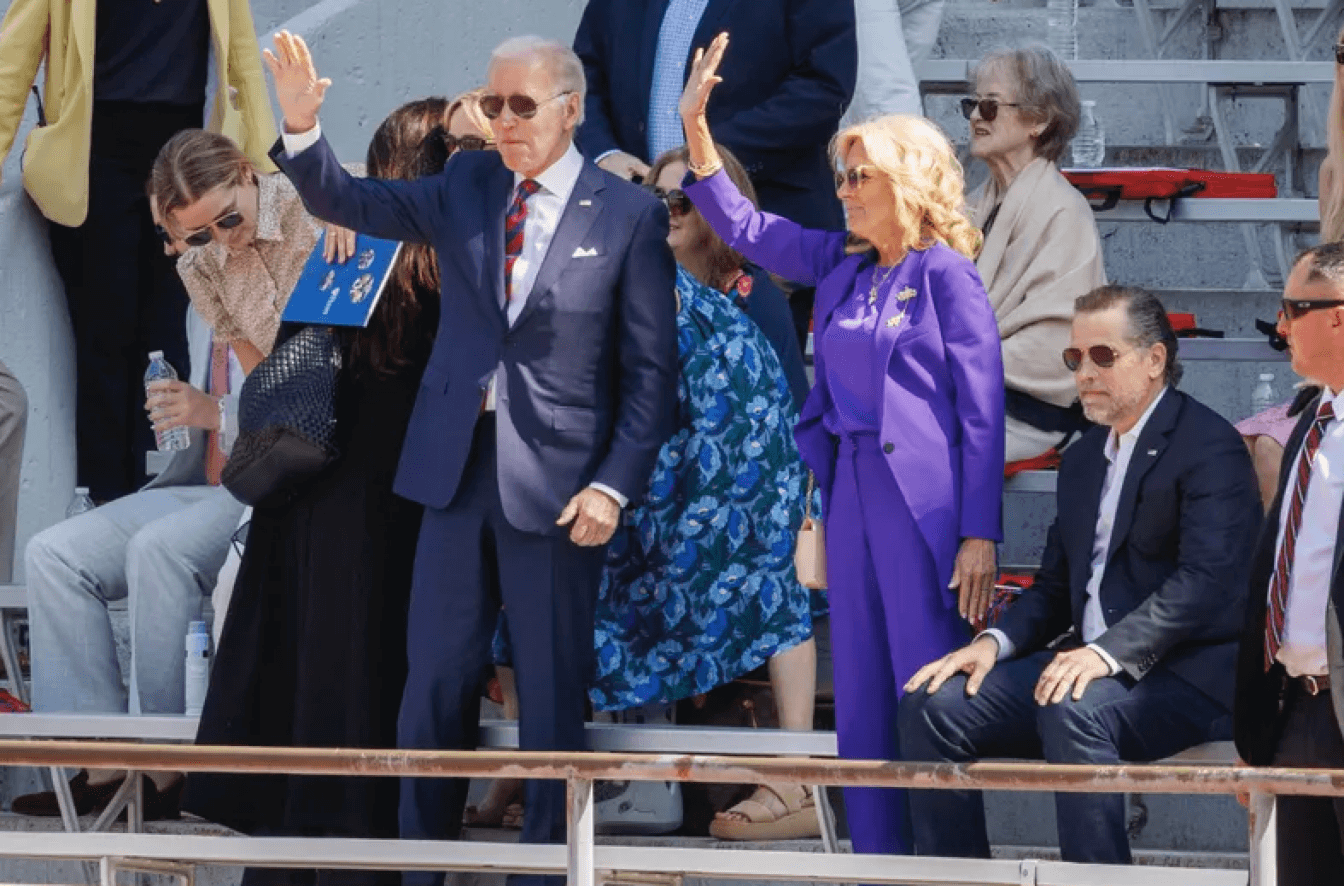 I think it would be fair to say that Biden's level of purple more than made up for Harris's.
(In the spirit of Purple Amnesty Day, I ask that any negative comments please be directed at the color, not at the people wearing it. Thanks.)