[This post is part of Uni Watch's 2023 Purple Amnesty Day content. For additional background and details, look here.]
Baseball United, an organization whose goal is to turn cricket fans in India, Pakistan, and the Middle East into baseball fans, yesterday announced the launch of the first-ever professional baseball team in India: the Mumbai Cobras, who expect to begin play in the fall of 2024. And as you can see in the launch video above, the team's main color will be purple.
Baseball United is co-owned by former MLB great and Hall of Famer Barry Larkin, who was present in Dubai for the announcement. He and fellow Baseball United co-owner Kash Shaikh posed with Cobras caps, which were grey with a purple logo: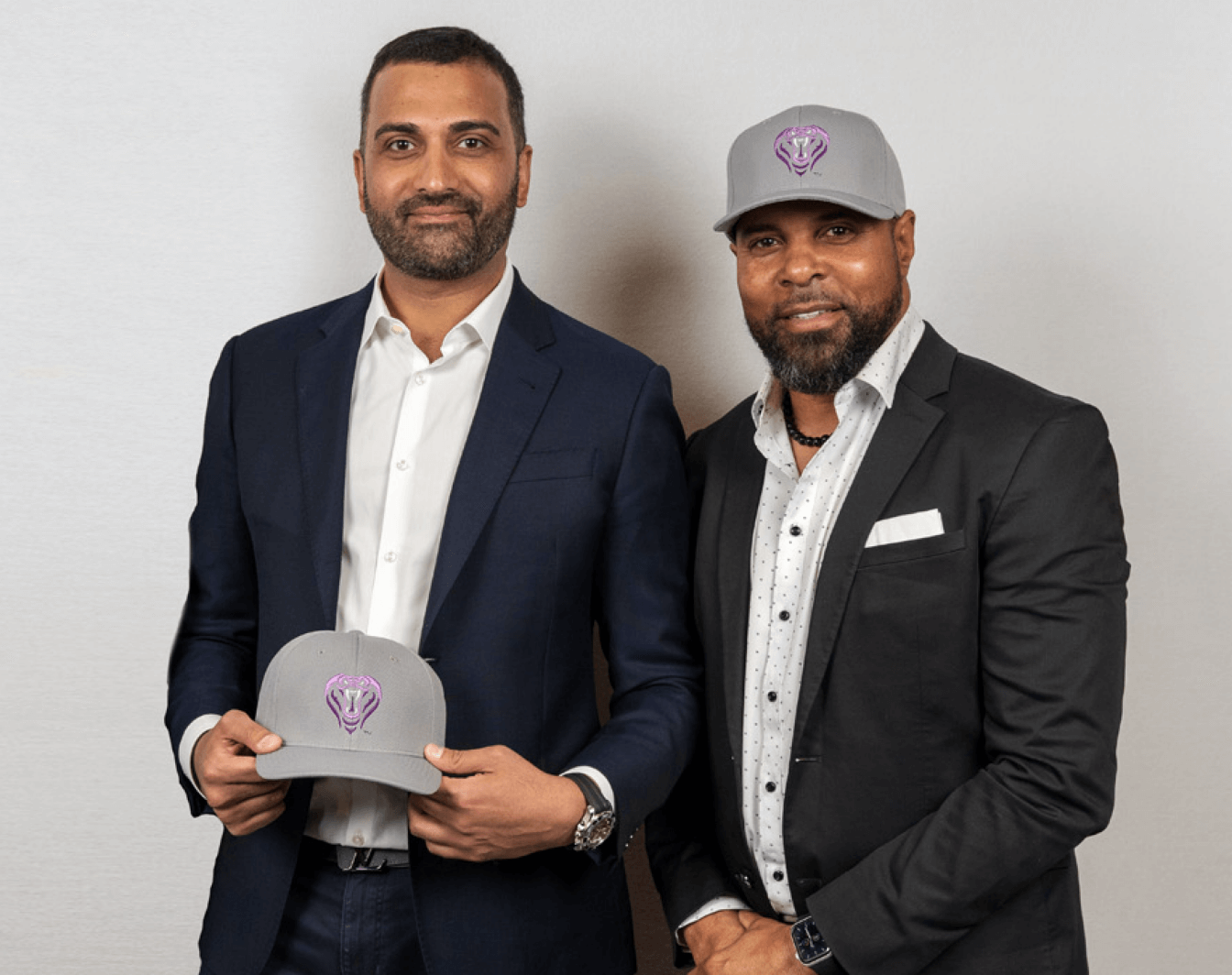 The team is also selling lots of purple-accented merch.
Interestingly, while the reptile world does indeed include several varieties of purple snakes, cobras do not seem to be among them (and former MLB star Dave "The Cobra" Parker never wore purple either), so it's unclear why the team has chosen this name/color pairing. But we nonetheless salute them for having the foresight to make their announcement just in time for Purple Amnesty Day!