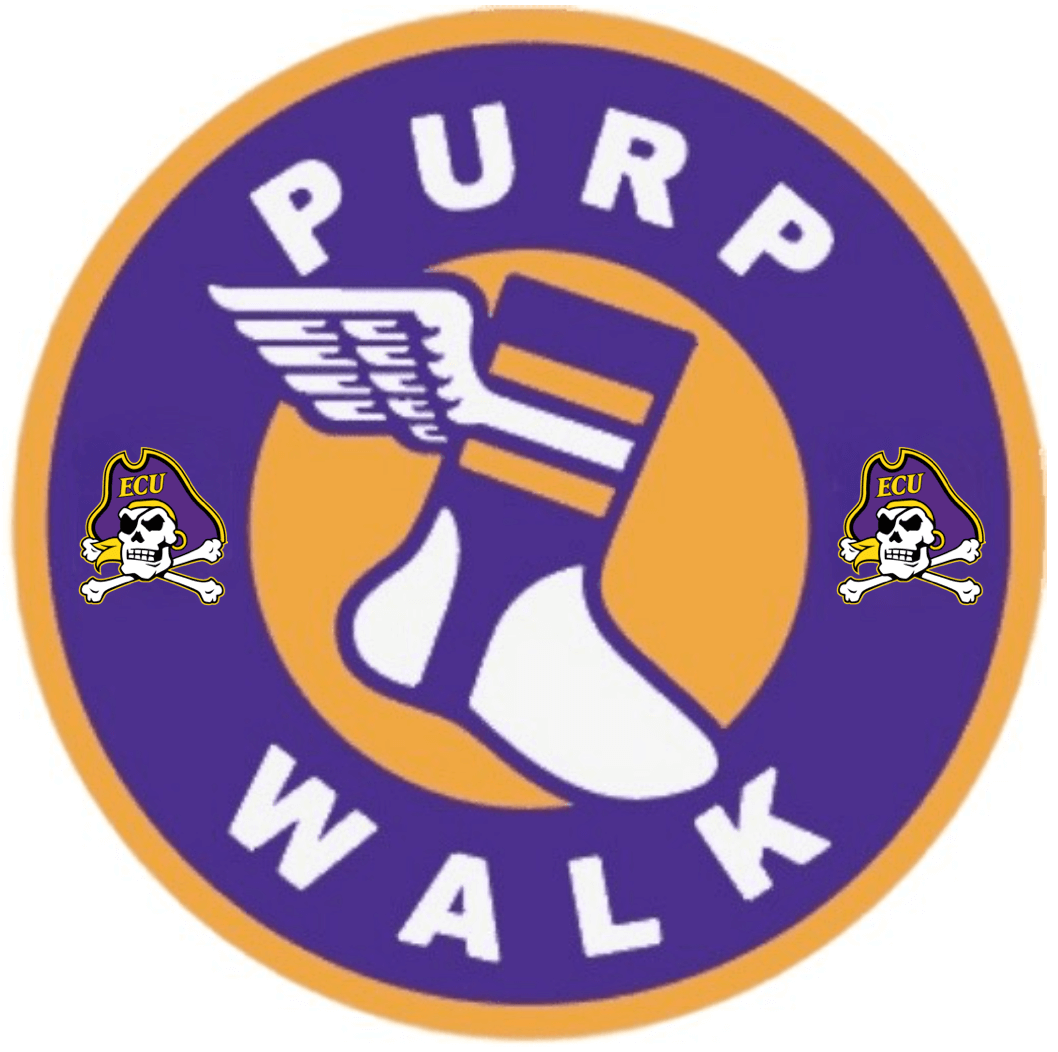 Purple Amnesty Day (being observed on May 16 this year, instead of the usual May 17) is now only four days away! Here's an update on the festivities we're planning:
In addition: This year's Purp Walk T-shirt is really fun. ECU's teams are called the Pirates, so the shirt shows a purple pirate making me walk the plank ("Purp Walk the Plank," get it?):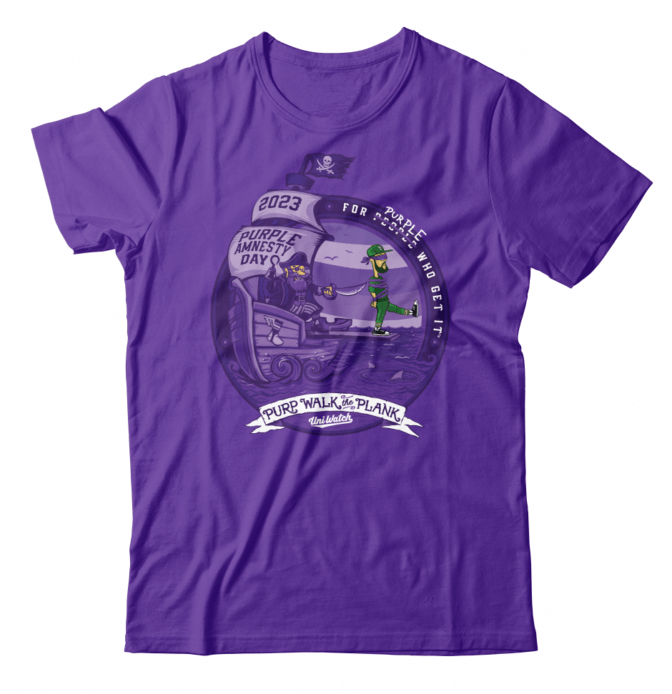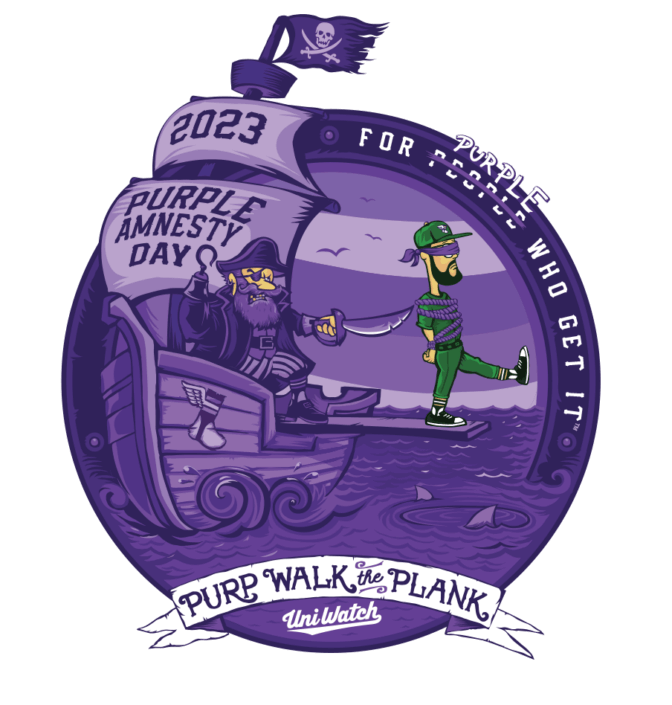 We took pre-orders on this shirt a few weeks ago, and it will also be available for exactly 24 hours next Tuesday. We hope to also have purple caps available (still getting that sorted out with the supplier), and of course Tuesday will also be your one chance this year to order a purple-themed Uni Watch membership card.
We'll also have purple content on the blog, including Kary Klismet's annual report on teams with mismatched shades of purple. Should be a really fun day!