NYCFC, the New York-based MLS team that plays most of its home games at Yankee Stadium, last night released the latest round of renderings for its new stadium in Queens, which is currently slated to open in 2027. As you can see above, the renderings use the very inspiring moniker "Sponsor Stadium" for the facility. Go on, say it out loud, preferably with a deep rumble of majesty, for it is surely a name fit for champions, a name whose grandeur and majesty shall ring throughout the heavens. Whose house? Our house!
The name also appears in these renderings: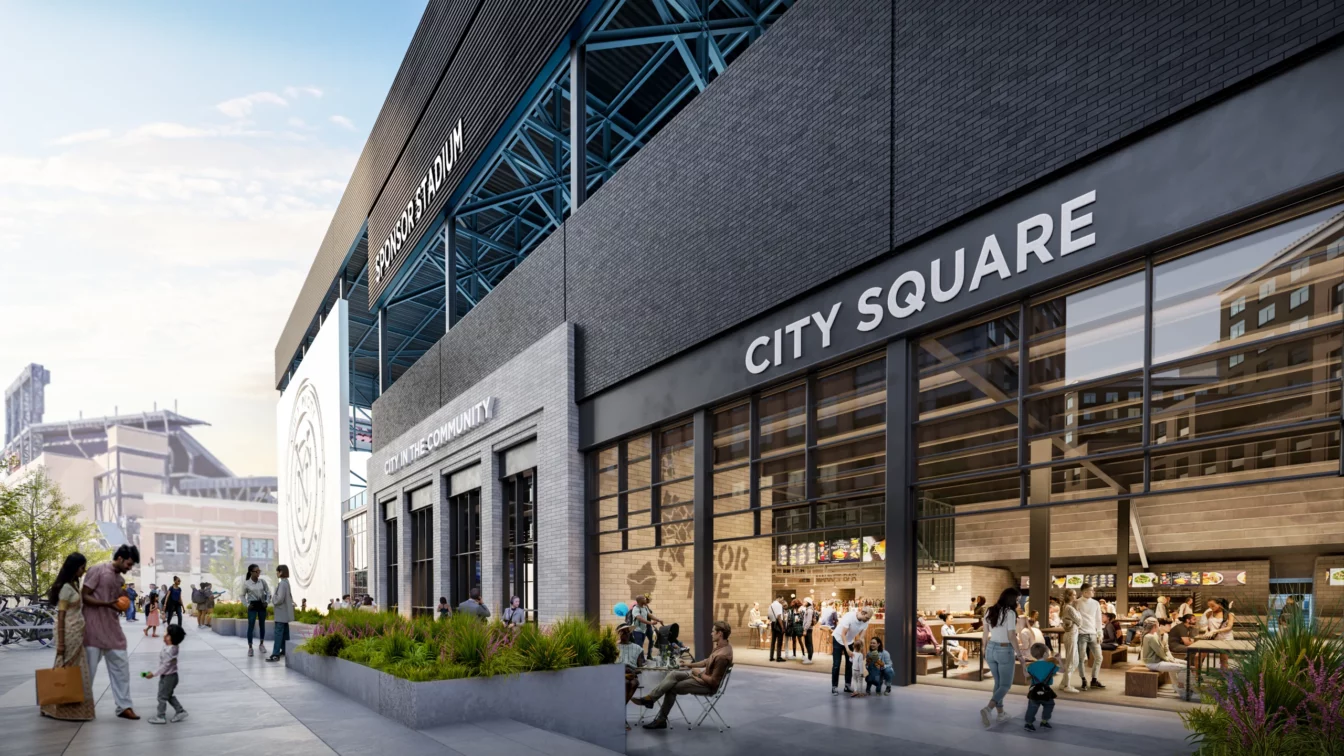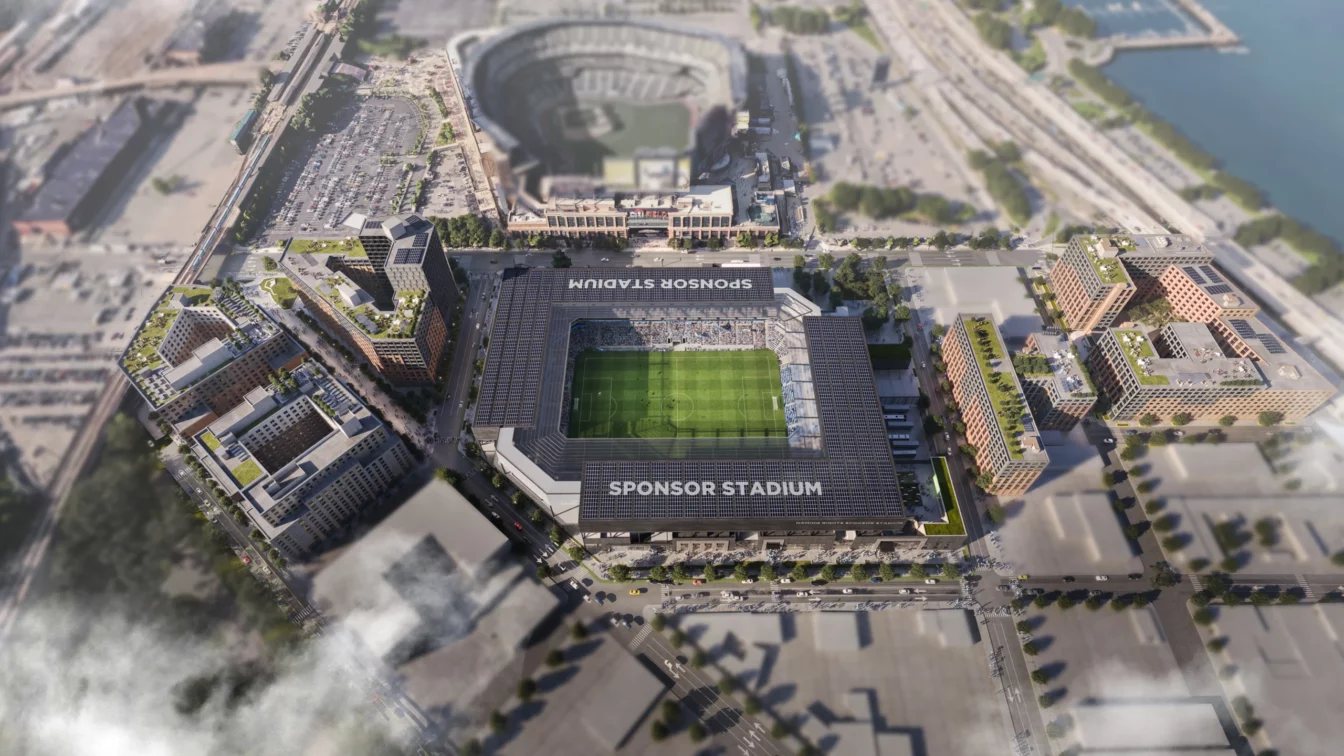 But wait, it gets better — it turns out that "Sponsor Stadium" is just the nickname! If you zoom in on that last image, you can see the more formal, complete name:
Now that sounds right proper!
This "Sponsor Stadium" placeholder name replaces the earlier "Stadium Name" placeholder, which appeared in a previous round of renderings last fall:
Even if you don't hate sponsored advertised stadium names as much as I do, these placeholders seem so stupid and clunky. Why not just use "NYCFC Stadium" until you whore out the naming rights?
Frankly, it would be pretty great if they just kept the placeholder name as the permanent name. But since they're obviously not going to do that, let's get ahead of the curve:
Available in navy and light blue. Wear it loud, wear it proud!