Uni Watch girl mascot Caitlin celebrated another trip around the sun yesterday, turning 18. That's 88 in human years! (She's catching up to my mom.) As you can see above, she still looks regal — the queen of all she surveys here at Uni Watch HQ.
I adopted Caitlin and her brother, Uni Watch boy mascot Tucker, in June of 2005 when they were six weeks old. The guy who brought them and their littermates to the shelter said they were born in his garage on April 30, so that's how I know the exact birthday. Tucker died in 2017 (R.I.P.), but Caitlin is still going strong.
Well, pretty strong. The last year or so has been tough on her, as she's developed pancreatitis, which has slowed her down, caused her to drop a lot of weight, and led to sporadic bouts of vomiting. She's definitely not as frisky as she used to be, but she still purrs when I pet her, still kneads on my chest when I wake up each morning, still hops up on the bathroom sink to drink from the faucet (even though she already has a fountain-style water thingie in the kitchen), and still brightens my day every day.
Mary hadn't seen Caitlin since she moved out last fall, so she came over yesterday to help celebrate. She brought some kitty treats that Caitlin really went bonkers for: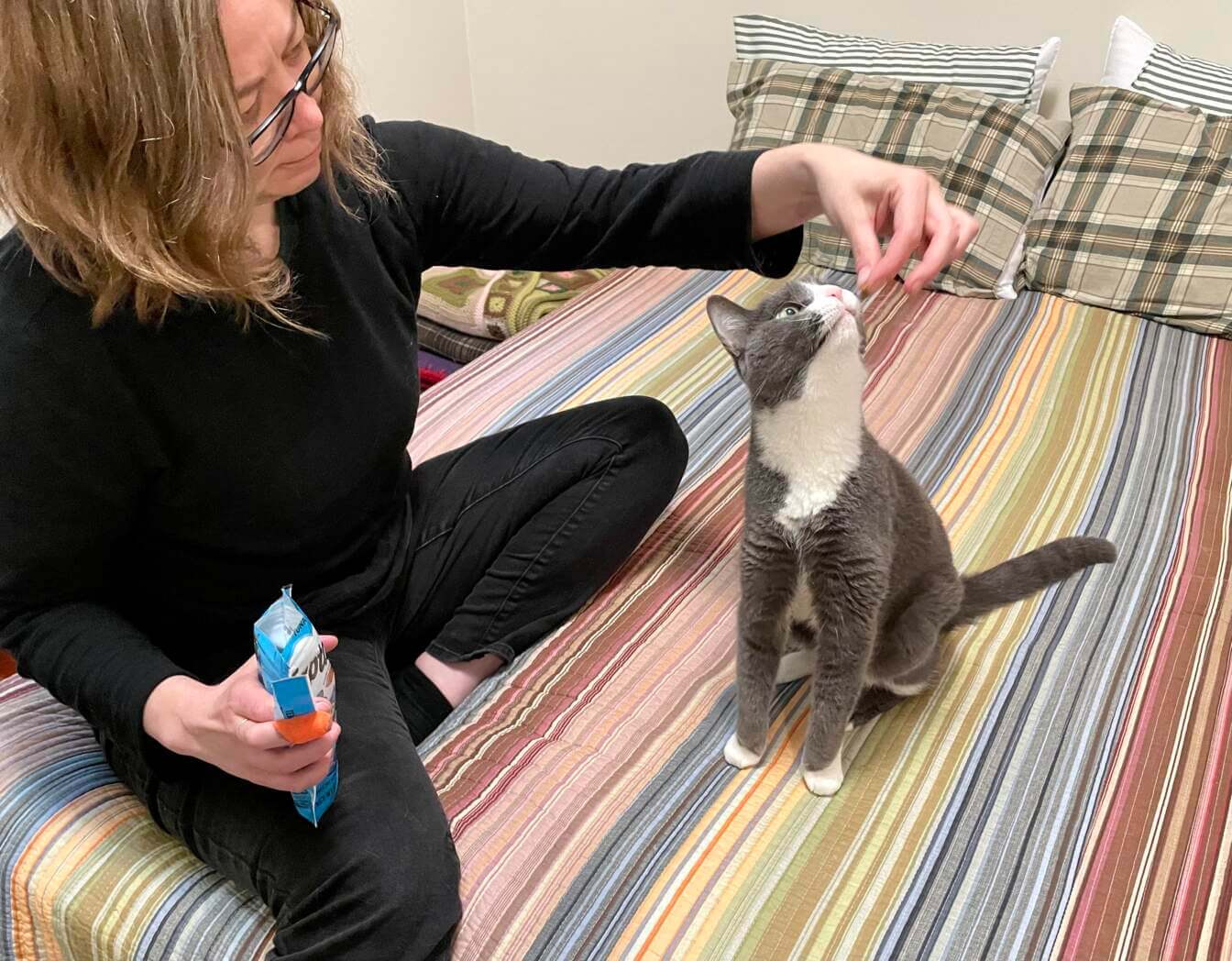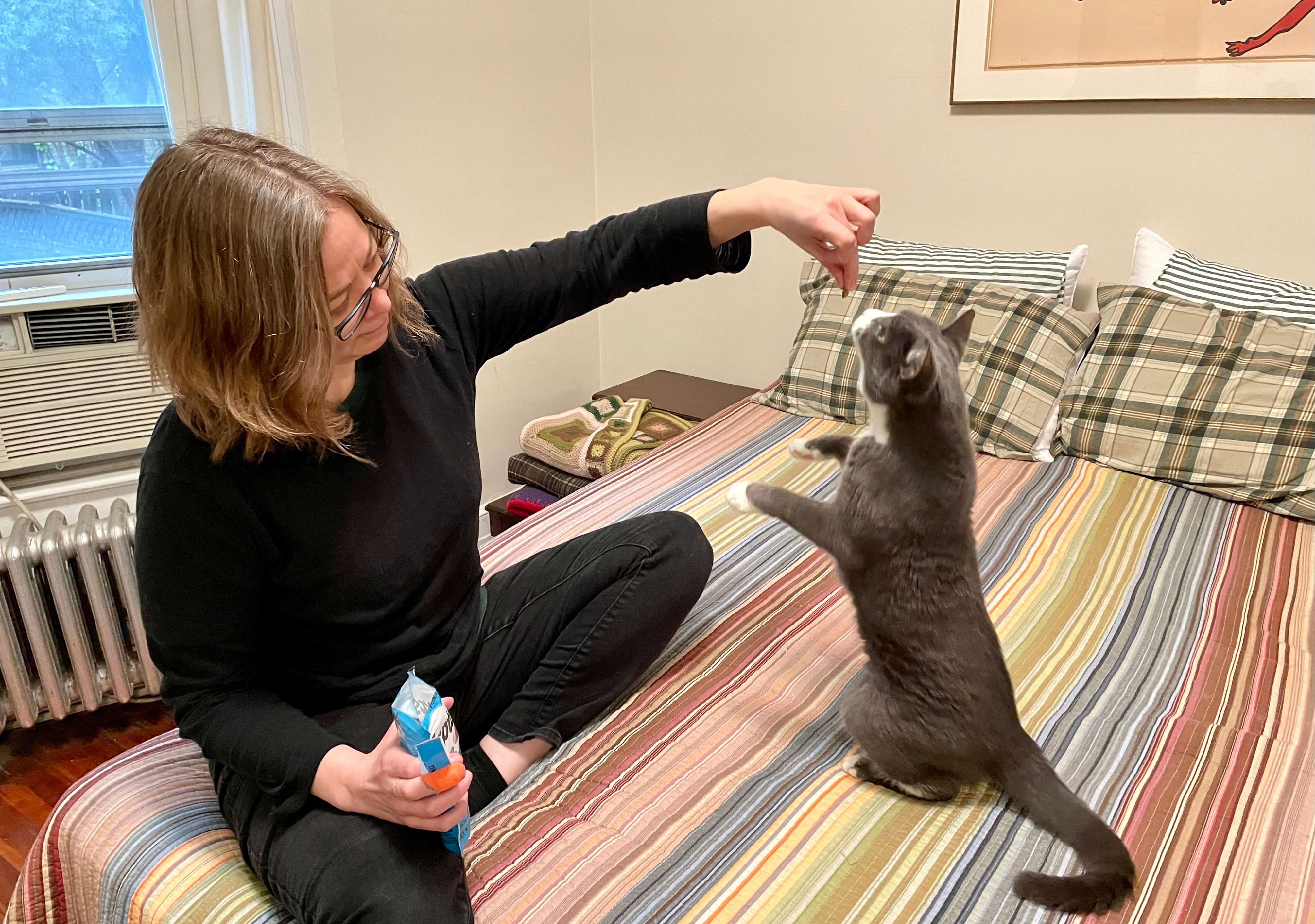 After that, there were lots of new cat toys and some catnip. Here's the birthday girl, totally stoned on 'nip (in the bowl) and cradling one of her new toys: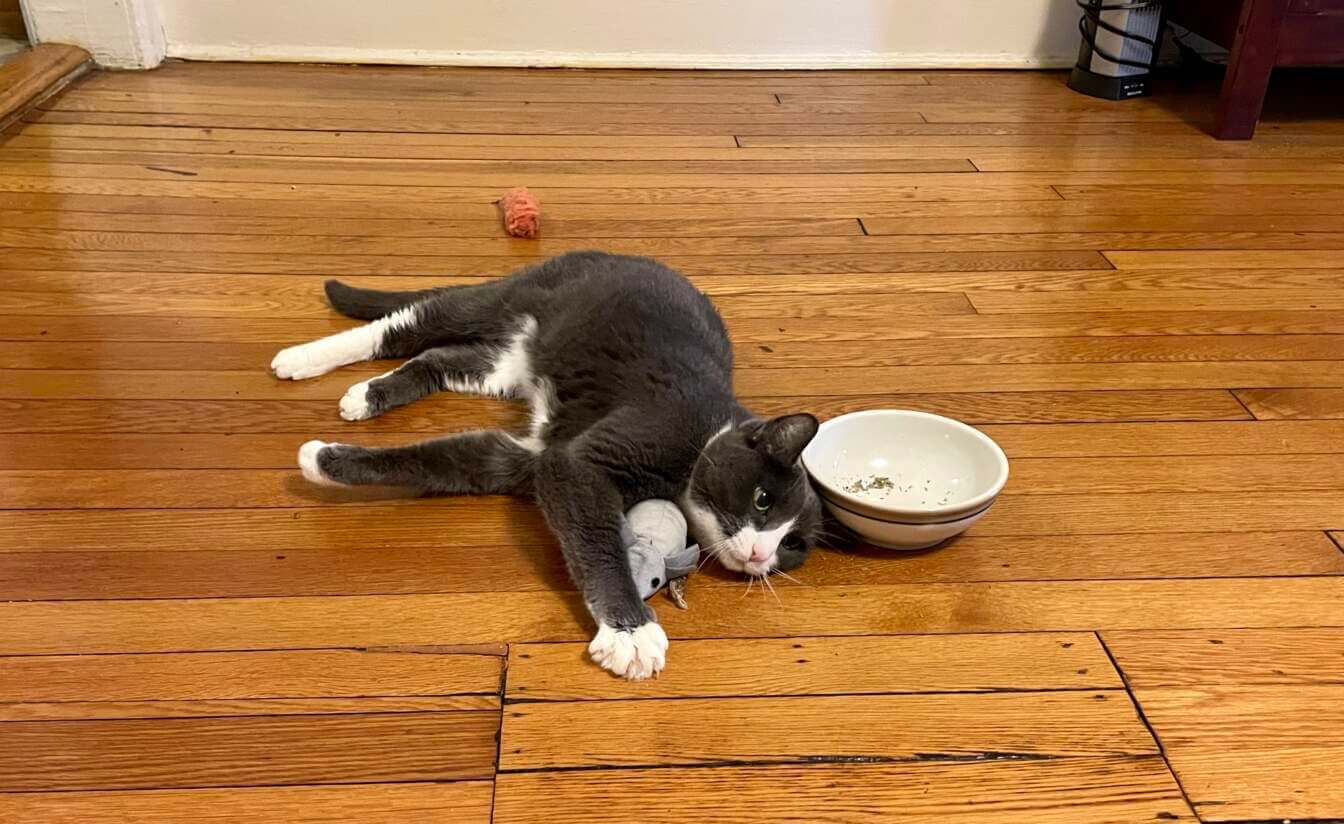 All in all, a very good 18th birthday! Here's hoping we get to celebrate her 19th next year.
———
Caitlin wasn't the only member of the Uni Watch family celebrating a birthday yesterday. Ticker assistant Lloyd Alaban, who compiles the Tickers that run on Wednesdays, was also marking another trip around the sun. Hope you enjoyed your special day, Lloyd! — Paul