Good morning! The Mariners will be unveiling their City Connect uniform later this morning. I'll have a post about that as soon as they go live.
Meanwhile: We've talked a lot about the collar and chest seam on jerseys rendered in Nike's new template. But as Bryce Young posed with Roger Goodell after being selected by the Panthers as the first overall pick in last night's NFL draft (as shown above), it became apparent that we also need to talk about the back of the new jerseys.
See those seams running from the bottom of the nameplate down toward the bottom of the jersey? Those seams were present on almost every jersey that was held up onstage last night, although the seams and topstitching were more visually apparent on some jerseys than on others. Take a look:
So those teams are apparently all using the new template. There was, however, one exception. After squinting at more photos than I'd like to think about, I'm pretty sure that the jersey held up by Falcons draftee Bijan Robinson did not have those rear seams: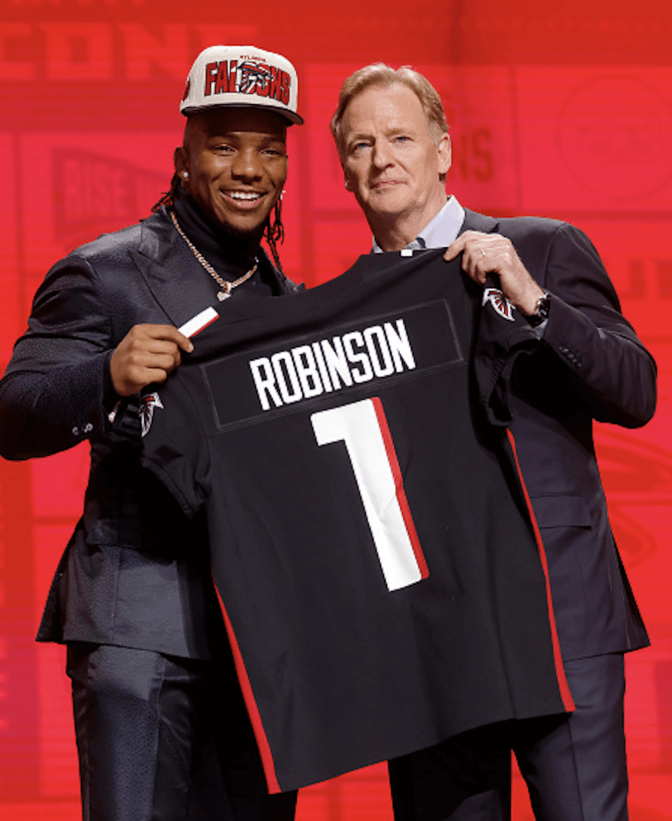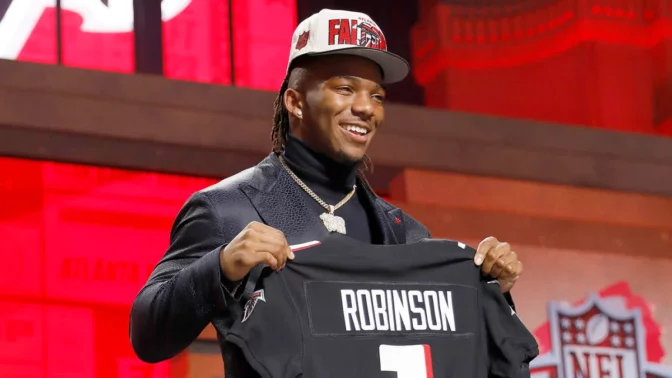 So maybe the Falcons aren't using the new template..?
Other notes from last night:
As you can see in that gallery I posted earlier, two draftees went with JrOB.
For the second consecutive year, Goodell did not wear a tie for the draft, so I guess that's his official style now: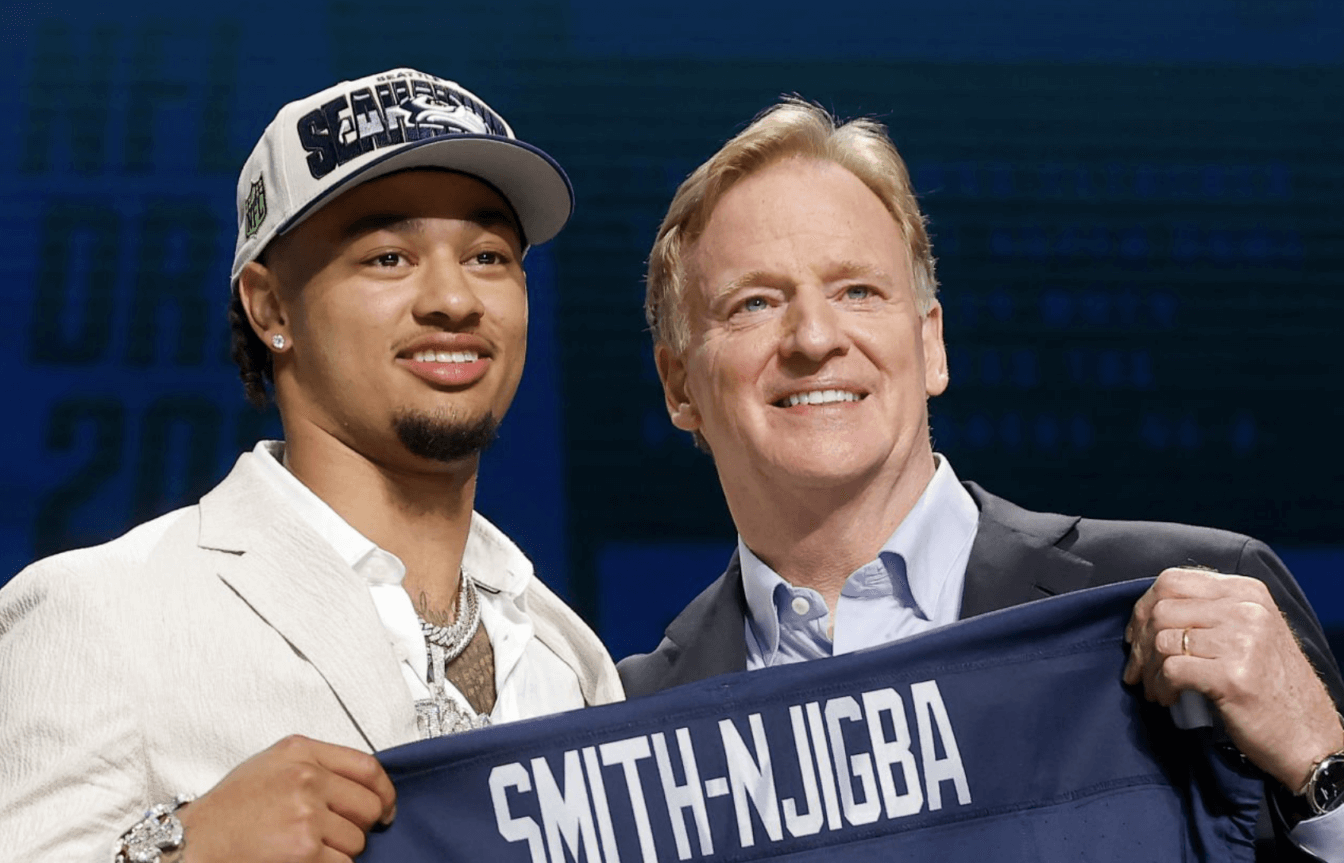 There was a brutal apostrophe catastrophe looming in the background of every onstage shot:

ESPN initially used the Eagles old wordmark but then changed it to the new one:
. @UniWatch @sportslogosnet ESPN using old (but still on uniform collar?) Eagles wordmark for 9th pick, new wordmark for 30th pick pic.twitter.com/8ZTFvEsFcj

— Caleb Pardick (@cpardick) April 28, 2023
The three murdered University of Virginia football players were made honorary draft picks. "Besides D'Sean Perry being from Miami and being represented by a Dolphins jersey, I'm not sure why the other two were represented by the Ravens and Jaguars," says our own Jamie Rathjen. "It's not where they were from, so maybe they were fans of those teams."
.@UVAFootball players D'Sean Perry, Devin Chandler and Lavel Davis Jr. are remembered and welcomed into the NFL family at the #NFLDraft. pic.twitter.com/CtxsxxSKbV

— NFL (@NFL) April 27, 2023
Did anyone notice any other uni-notable moments from last night's event?