When the Mets unveiled their sleeve advertisement just prior to this year's home opener on April 6, team owner Steve Cohen quickly said that the patch design would be revised because its red/white color scheme was too Phillies-esque. The patch wasn't changed for the balance of that homestand, nor was it changed for the team's subsequent west coast road trip. But with the Mets back in New York for the start of another homestand last night, the ad was redesigned: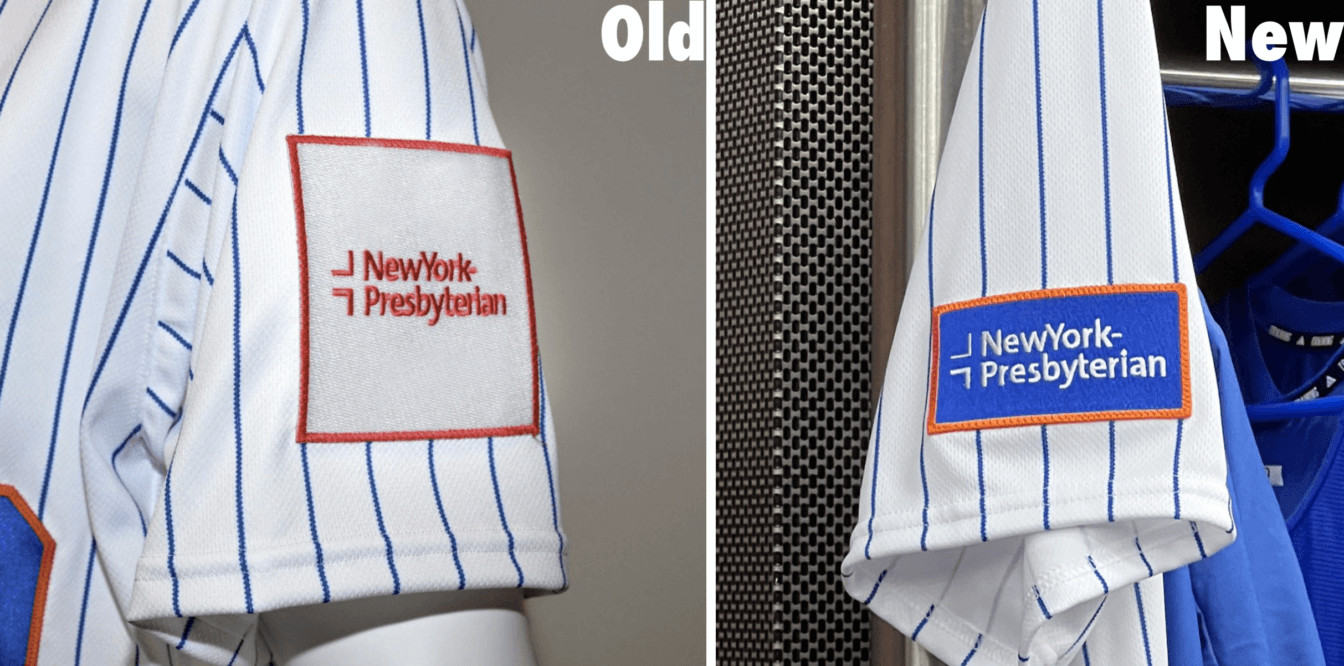 Obviously, the color change isn't the only adjustment that's been made. The new ad is also much smaller (although the type size seems to be the same). Here's an on-field comparison: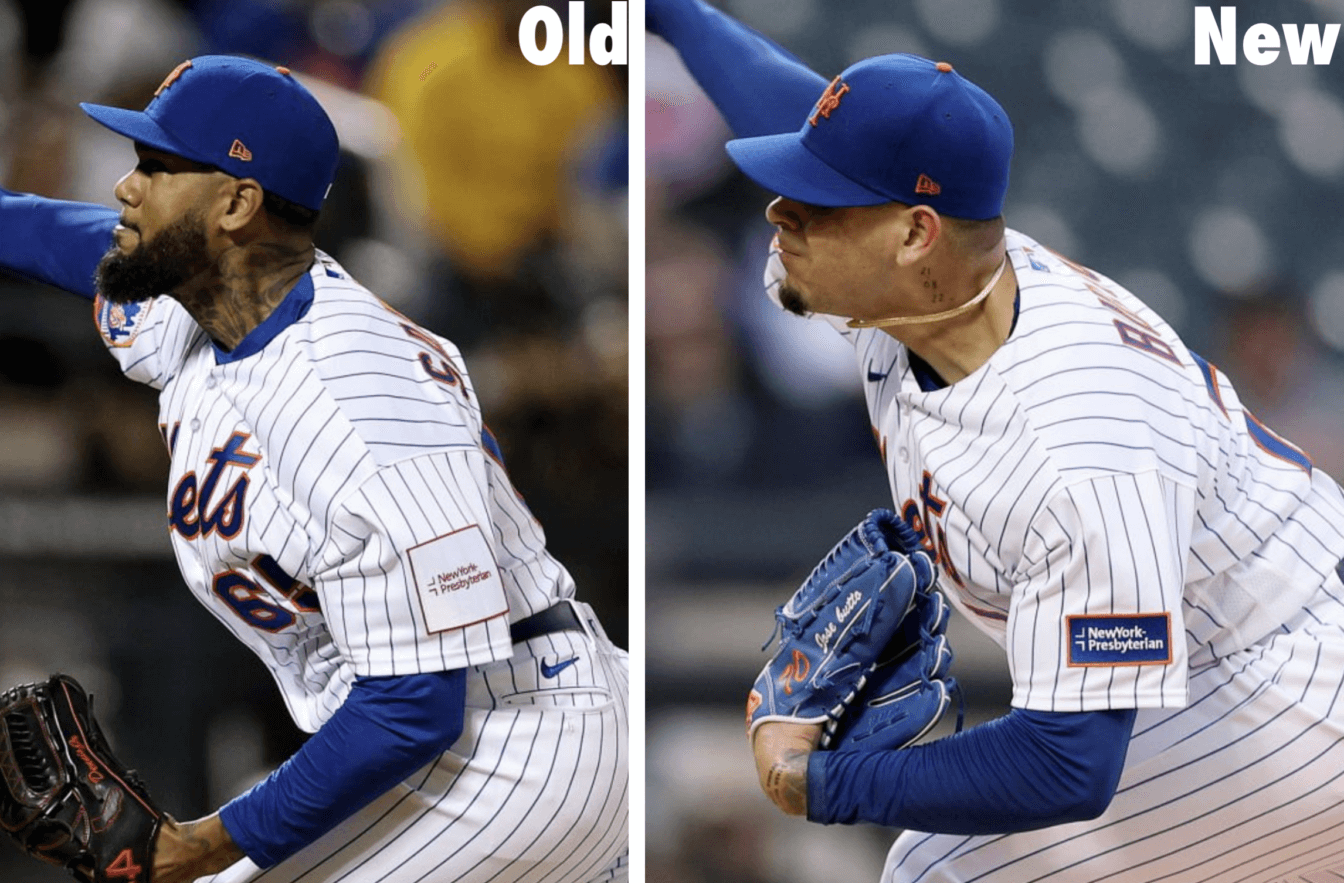 So at least the new one doesn't occupy as much real estate as the old one, and it doesn't make the entire sleeve look stiff and uncomfortable like the old one did, although it's arguably more visually prominent. Naturally, I hate both of them, but you knew that already, so let's skip that part and instead ask the following questions that I haven't heard anyone else asking:
If Cohen didn't like the initial ad design, why did it end up on the uniforms to begin with? I mean, he presumably signed off on the original design, right?
More specifically, if he wanted the ad to be rendered in Mets colors, why didn't he insist on that in the first place? If he wanted the ad to be smaller, without all that extra space, why didn't he insist on that in the first place? Was he involved in the initial process or wasn't he?
Was the initial ad patch a last-minute rush job that they scrambled to come up with in time for the home opener without actually thinking about the design?
Just askin'.
Meanwhile: As a Mets fan,  I think the idea that the original ad was rendered in "Phillies colors" is silly. Lots of other teams wear white and red (Nats, Reds, Bosox, etc.), and trying to use an ad patch to gin up a Mets/Phils rivalry is kinda sad. The new ad is a better fit with the Mets' color scheme, obviously, but that's a matter of chromatics, not rivalries.
The Mets are the second MLB team so far this season to revise their sleeve ad. The Diamondbacks initially unveiled a big, black square and then quickly streamlined it. But that change was made in spring training, not during the regular season: