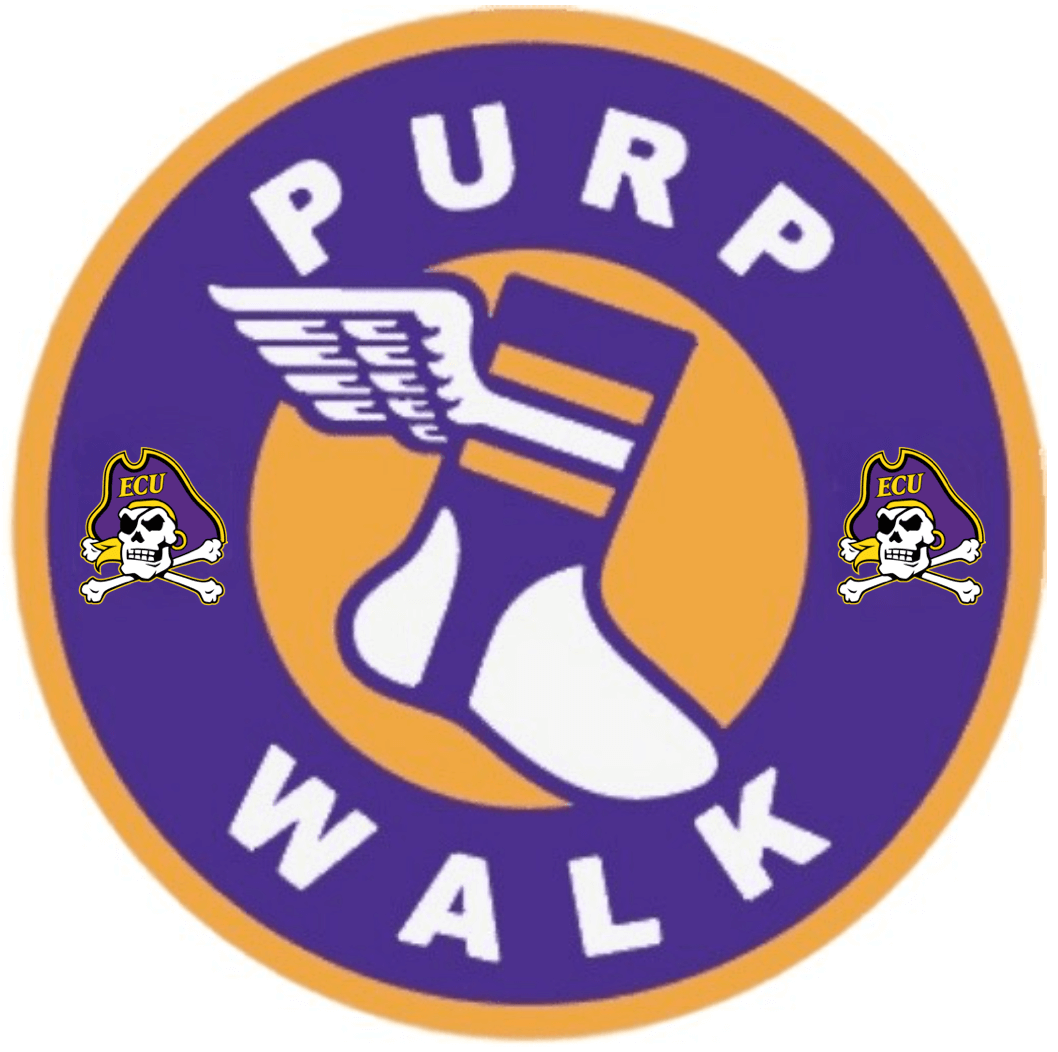 Purple Amnesty Day — or, as we like to call it here at Uni Watch, Purp Walk — is fast approaching, so I want to give you the full rundown on this year's festivities.
For the uninitiated: One of Uni Watch's defining precepts is that I hate purple, including purple uniforms. But on one day per year — usually May 17, which is the anniversary of the Uni Watch Blog's founding — I drop my purple antipathy and grudgingly celebrate the world's most accursed color. This usually involves changing the website's color scheme from green to purple, running purple-themed content, accepting purple-themed Uni Watch membership card orders, and selling some sort of purple merchandise.
Last year I took things further by flying out to Denver, dressing from head to toe in purple, holding a purple-themed Uni Watch party, and sitting with Uni Watch readers in the Colorado Rockies' purple row of seats,
It was fun to do a Purp Walk live event, so I've decided to do it again this year. Here's what's in store:
In addition, designer Bryan Molloy and I have once again collaborated on a Purp Walk T-shirt, and I don't mind saying that it's a doozy. Since ECU's teams are called the Pirates, we decided to have a purple pirate making me walk the plank over a purple sea (infested by purple sharks!). Here's a mock-up, along with a closer look at the design: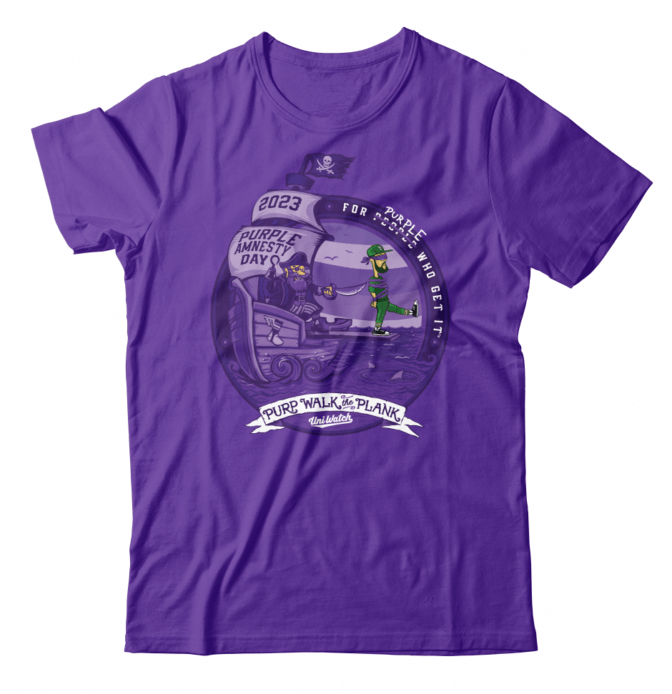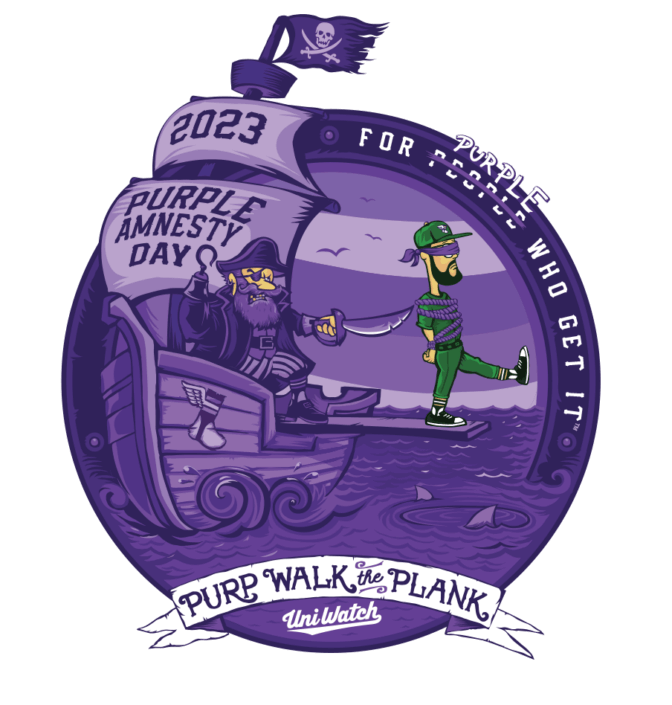 Fun, right? I'm really happy with it!
We're offering two ordering windows for this shirt:
If you plan on attending the Purp Walk festivities in Greenville and want to wear the shirt, or if you just want to receive the shirt in time for Purple Amnesty Day, you must order it here by the end of this week.
If you want to wait until Purple Amnesty Day itself, we will also take orders on May 16.
If you have any questions about any of this, feel free to be in touch. Thanks!!