Although Jackie Robinson integrated the big leagues in 1947, the minor leagues had their own color line. On the west coast, it was catcher Johnny Ritchey of the Pacific Coast League's San Diego Padres — forerunners of today's big league club of the same name — who became known as the "Jackie Robinson of the West" when he integrated the PCL in 1948. Last night the Padres marked the 75th anniversary of that milestone by wearing 1948 PCL throwbacks.
As you can see above, the uniforms featured a cream base fabric with a navy chest script outlined in red. Nice, big numbers on the back and, of course, NNOB: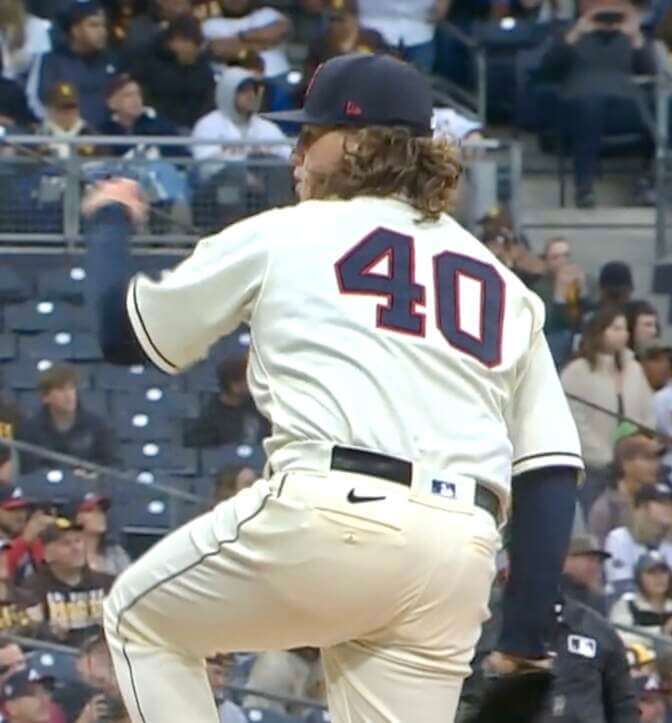 The Padres went the extra mile by producing a batch of throwback batting helmets — matte-finish, with a raised "S" logo: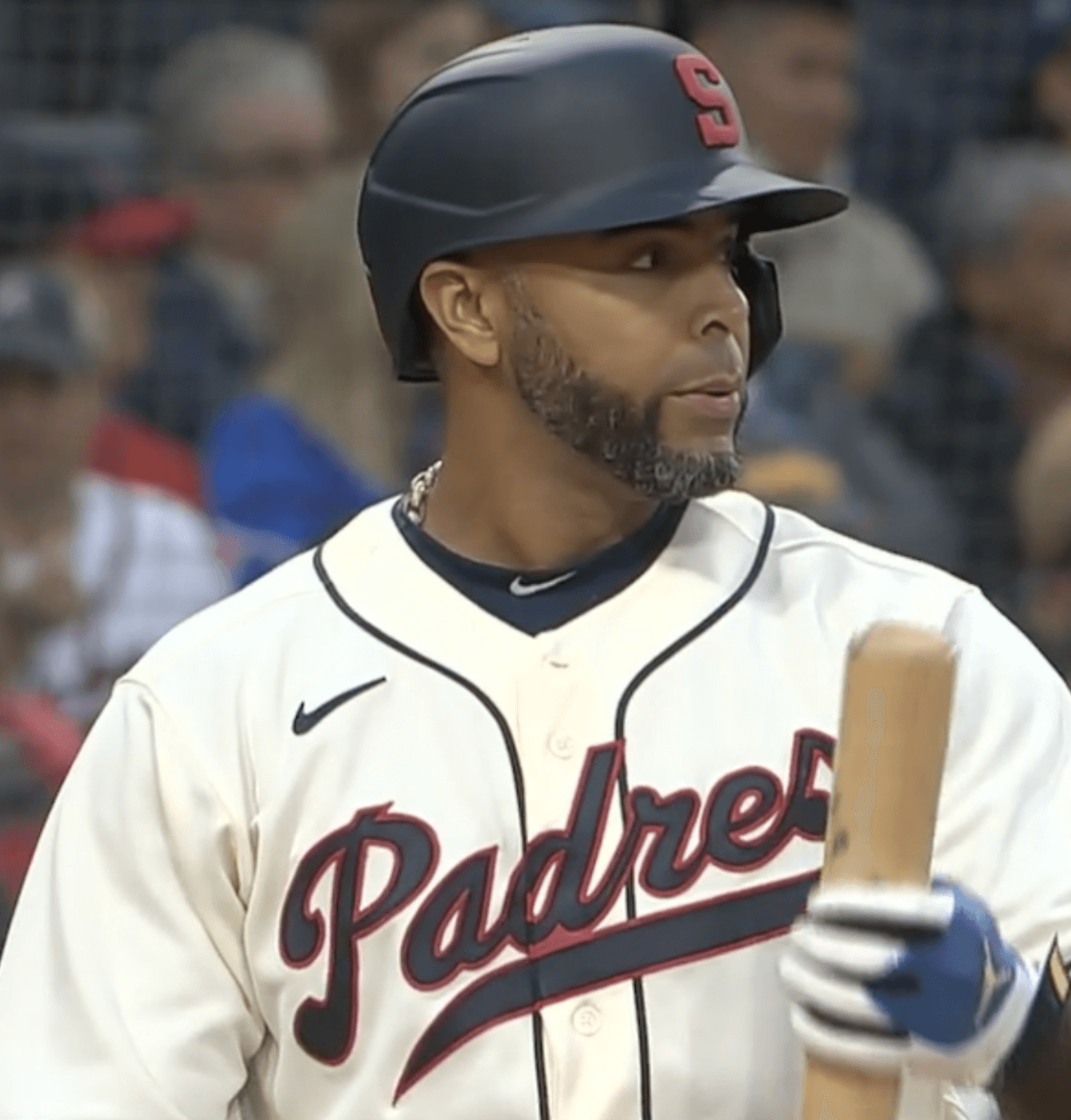 As you can imagine, this uniform looks a lot better with high-cuffed pants. Unfortunately, I saw only one Padre going that route — shortstop Xander Bogaerts:
The one real bummer is that they included their regular sleeve advertisement (in brown, to boot), which feels even wronger than usual when appearing on a 75-year-old throwback design:
According to Bill Henderson's jersey guide, this is the third time that the Padres have worn 1948 PCL throwbacks, with the previous two instances coming in 2006 and 2013. They've also wore 1936 PCL throwbacks (a completely different design) on three occasions, in 2005, 2011, and 2016.
Meanwhile, in case you're wondering: Because this throwback was just a one-off, it doesn't count against the "four plus one" rule. The Padres already had an exemption from that rule (because MLB was too chickenshit to make the team scrap one of its two camouflage jerseys), so the net result is that the Padres will be wearing at least seven different jerseys this season: white, tan, brown, dark G.I. Joke, light G.I. Joke, City Connect, and last night's throwback.