The Rangers have officially unveiled their new City Connect uniform design. The main design is shown above — a cream jersey with extremely dark-blue caps and pants. I'm assessing this on the fly and will continue to add photos, info, and thoughts throughout the rest of the morning.
Some thoughts:
Personally, I think the light jersey with dark pants looks interesting, but I also think it's not gonna fly with most fans (and most players, for that matter). We've already seen the Rockies and Dodgers swap out their dark CC pants for white this season. What do you think is the over/under on how long it'll take for the Rangers to come up with some cream pants for this uniform?
That number font is pretty funky — look at the zero! Here's how it looks from the back: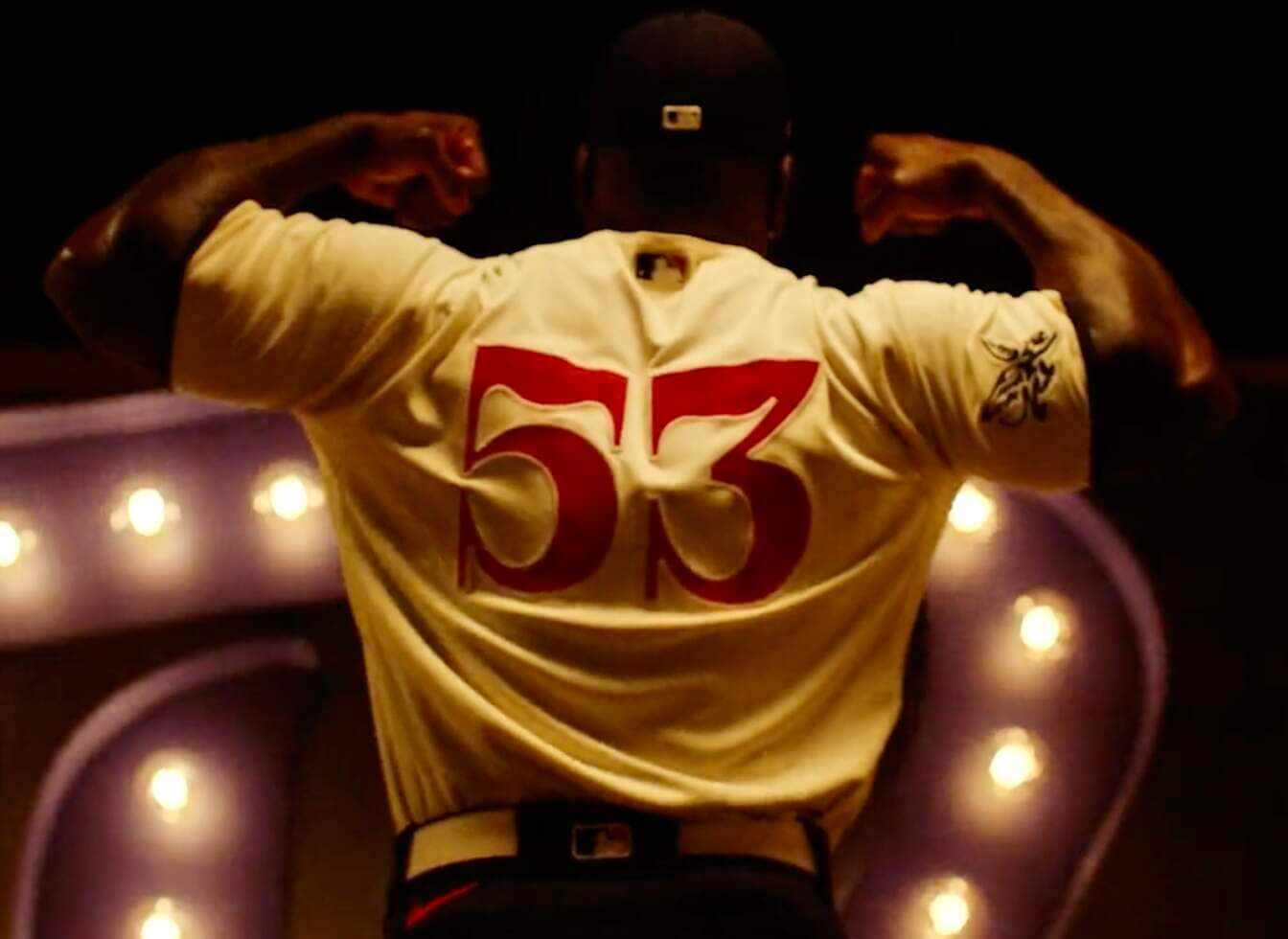 Speaking of the back: NNOB! Looks kinda nice to see those big numerals without any competing typography.
The team has created this infographic breaking down all of the "storytelling" elements, which are rooted in Texas's baseball history (additional info here):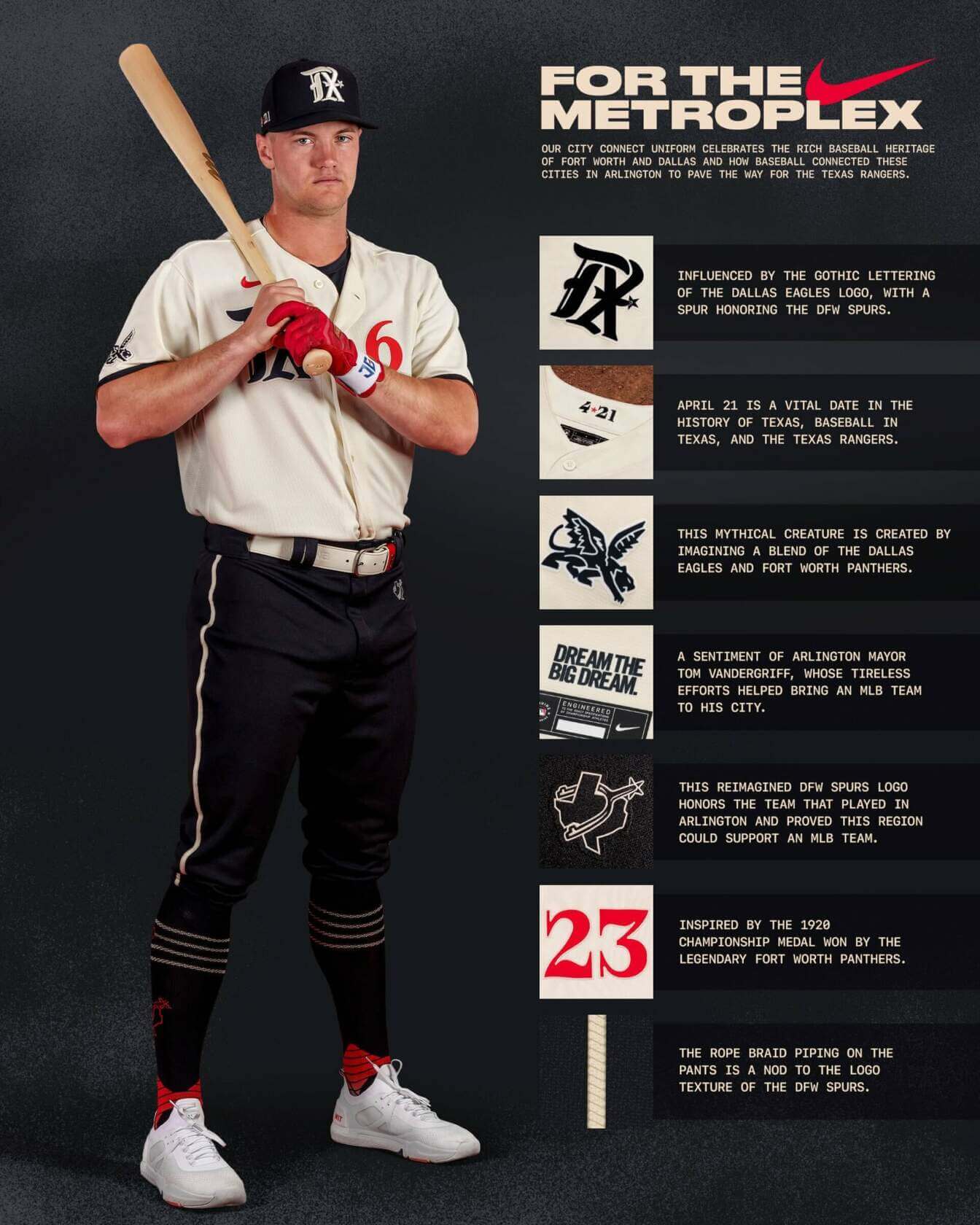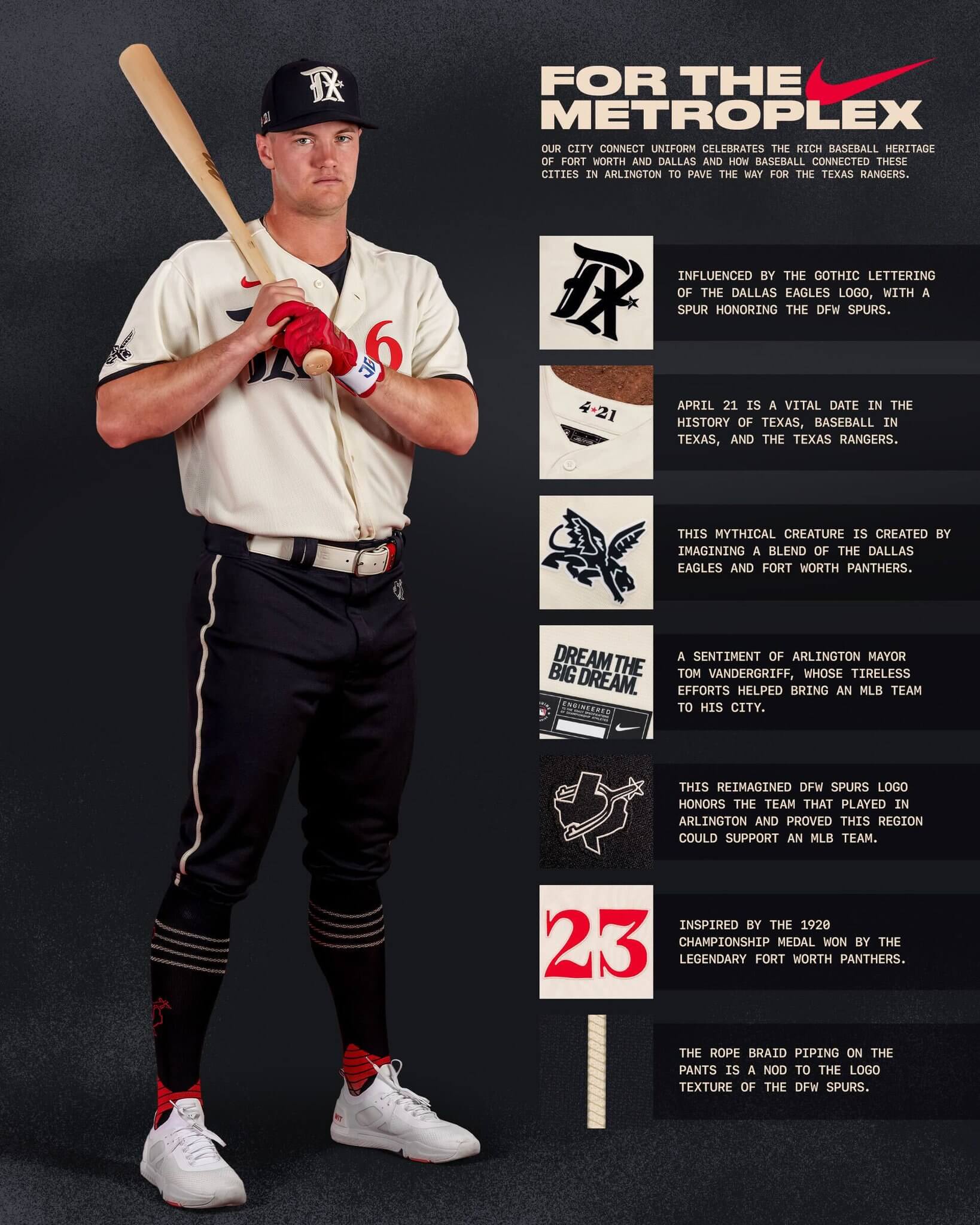 That stylized "TX" logo on the jersey and cap doesn't work for me at all. Looks more like "FX," or "IX," or just an abstract jumble.
See that little logo at the top of the left pant leg? That's similar to the little logo on the Cubs' road pants.
Speaking of the pants: They're going with a white belt! Insert "It's not Memorial Day yet!" jokes here.
Overall: This feels like a weird mishmash of elements that don't cohere very well. I do like that the whole thing is based on baseball history (not just local history), but it's not a very effective uniform.
The Rangers plan to debut this uniform this Friday and Saturday, April 21 and 22, and will then wear it for Friday home games for the rest of the season — a total of 14 games.
Next up on the CC schedule: the Mariners, who are scheduled to unveil their CC design on April 28.