It's been obvious from the start that the Dodgers aren't into the whole City Connect thing. While other teams came up with newfangled (and often awful) designs, the Dodgers mailed it in with a "Los Dodgers" design that felt half-assed at best — maybe even quarter-assed.
That was in 2021. Then they changed the design in 2022. And now, as we discovered during yesterday's Dodgers/Cubs game, they've changed it again for 2023! Here's a quick recap:
2021: Dodgers CC 1.0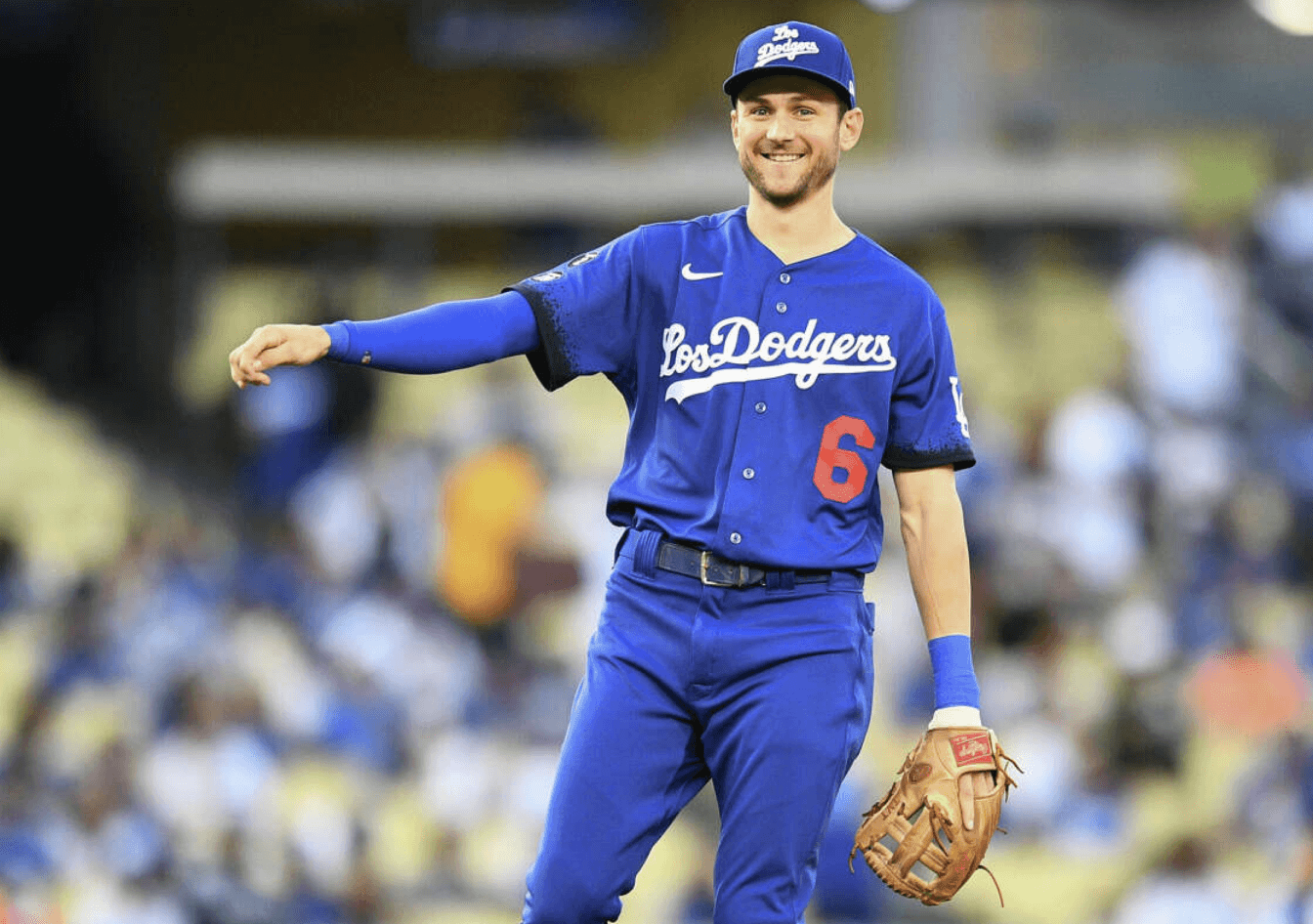 This was the team's original mono-blue CC design. It was worn only four times in 2021 (which I'm pretty sure is the lowest count for any CC uniform that year), which tells you what the Dodgers thought of it.
2022: Dodgers CC 1.1
The "Los Dodgers" cap apparently wasn't selling (shocker), so they scrapped it and came up with a new cap — black brim, regular "LA" logo on the crown, "Los Dodgers" moved to the side. This combo, like its predecessor, was worn sparingly — only five times.
2023: Dodgers CC 1.2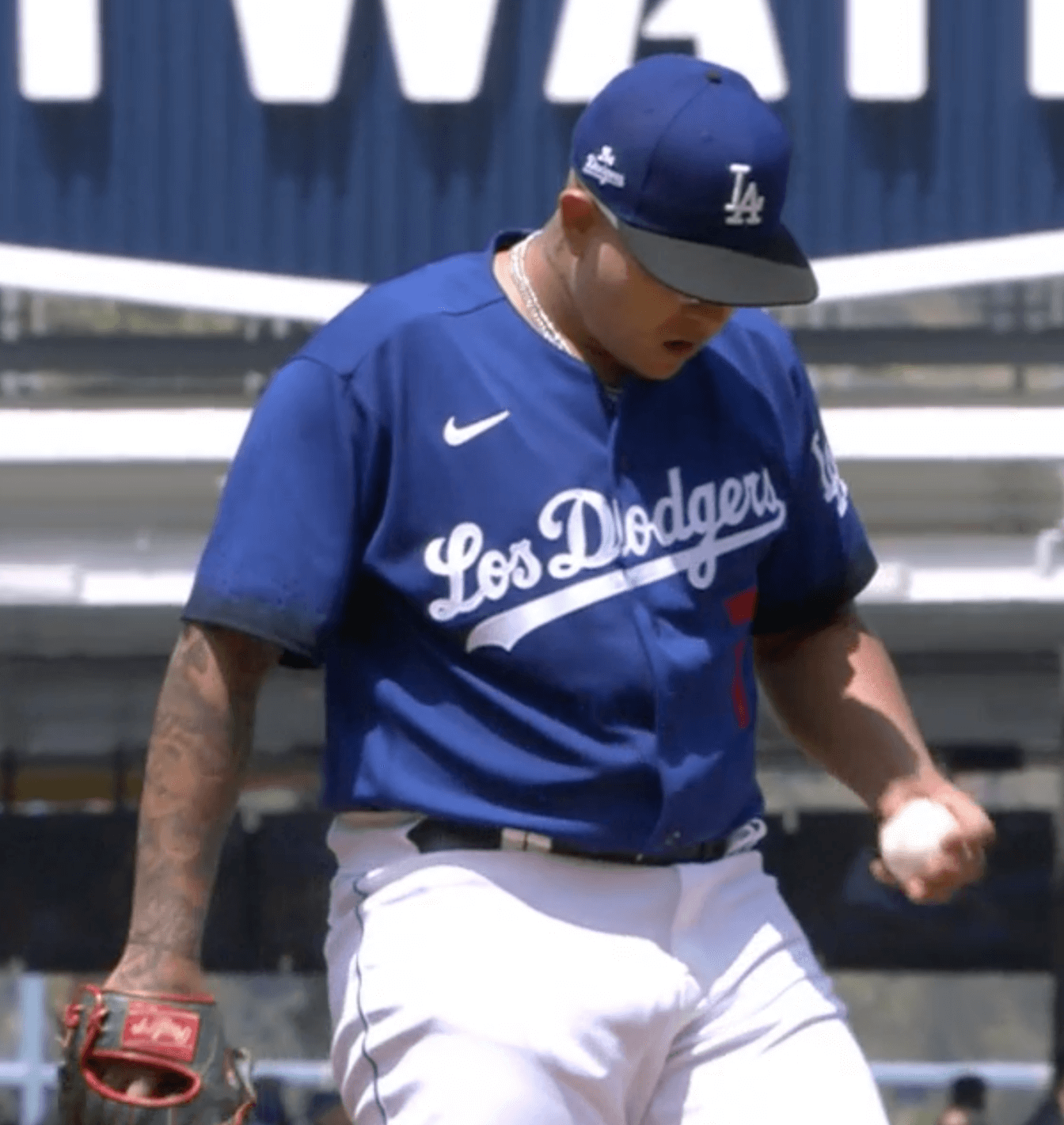 The new cap must be selling at least half-decently, because they've kept it for this year. But the players reportedly disliked the mono-blue combo (shocker), so now they're going with white pants. But wait — they're not the team's usual home pants, which are all-white. These are extra-special City Connect pants with blue piping down the sides! Yes, they actually ordered an entire new set of white pants just to be worn with this lame-o jersey.
Fortunately, if recent history is any guide, we won't have to see this combo very often in 2023.