Are these vintage NFL helmet plaques? Nope — they're vintage NFL helmet bicycle hubcaps. Individual ones occasionally show up on eBay (Brinke Guthrie would occasionally feature one or two of them in his "Collector's Corner" column), but I don't think I've ever seen a full set of them like this one, which reader/pal Kevin "Gashouse" Cearfoss recently spotted. Yes, several of the decals are mispositioned (the Rams one is particularly amusing), but that's kind of endearing in a gumball sort of way. And hey, a black Saints helmet!
But here's the thing: I don't think I've ever seen one of these bike hubcaps on an actual bike. Not in real life, not in a photo, not in a video, not ever. The closest thing I've been able to find is this little illustration: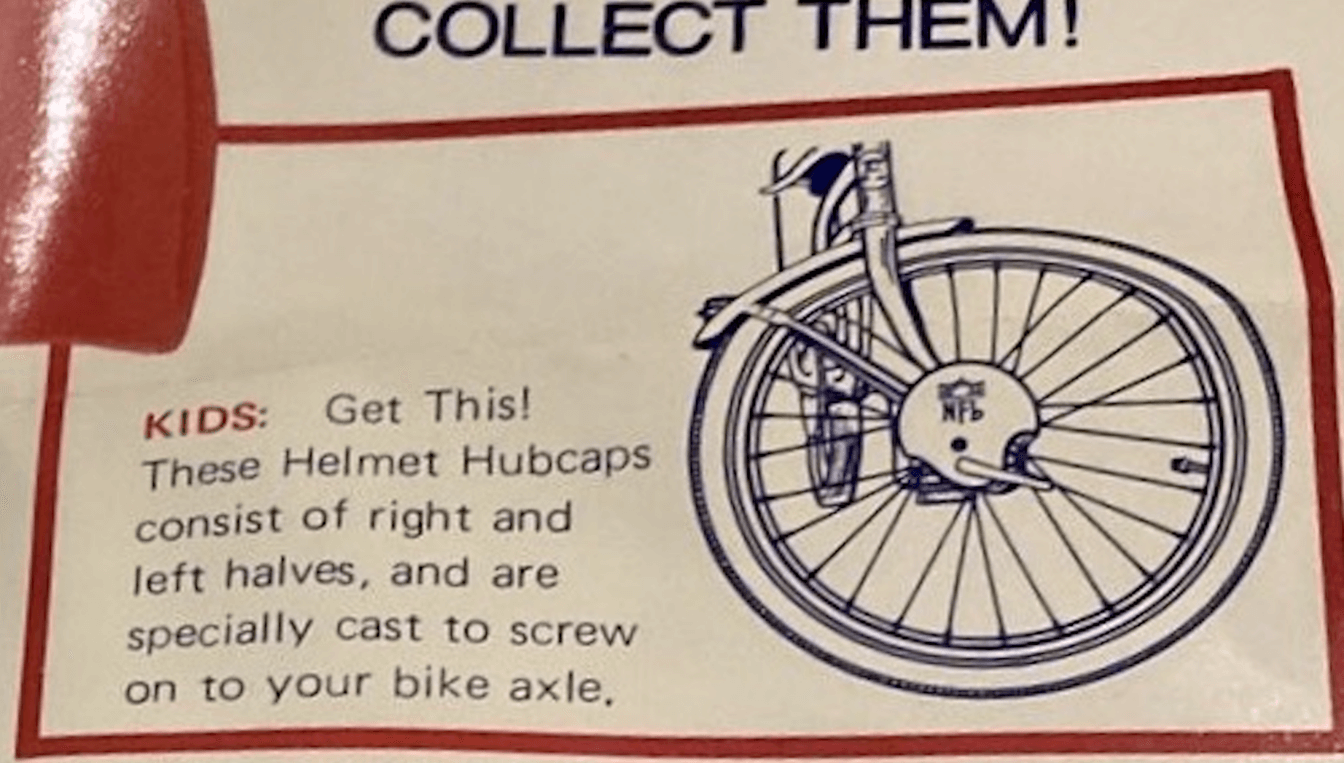 What does it mean when they say that the hubcaps "consist of right and left halves"? I found this photo:
Interesting, right? The little peg would apparently go through the center of the bike's axle.
Did any of you ever use this product on your childhood bikes? Do you have any old photos? I'd love to see how they looked in action!
(Big thanks to Kevin "Gashouse" Cearfoss for sharing this one with me.)