If you ever attended an MLB game in Cleveland from 1973 through 2019, you're probably familiar with John Adams, a superfan who attended nearly every Cleveland home game during that span and was known for bringing a big bass drum that he banged from his spot in the bleachers.
Adams has been recognized and honored by the team in various ways over the years: He's thrown out the first pitch; hit the first pitch with his drum; said, "Play ball!" via video when health issues prevented him from attending a playoff game; been immortalized on a bobblehead doll; and more.
But when the Guardians play their home opener on Friday, they'll give Adams, who died in January, an even greater honor: They'll wear a memorial patch for him on that day, and again on  Aug. 24, the 50th anniversary of his first game with the drum. Here's a look at the patch design: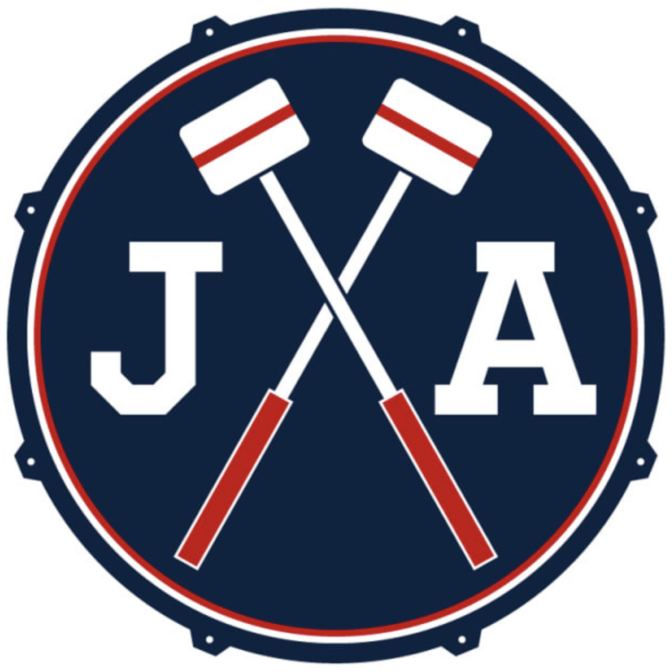 Since the Guardians are wearing their team logo patch on alternating sleeves to allow for an eventual ad patch, the Adams patch will presumably by worn this Friday on whichever sleeve is vacant. It's not clear how the Adams patch will be handled on Aug. 24 if the team has added a sleeve advertiser by then — maybe above the team logo, or maybe on the chest.
We're all familiar with MLB teams wearing uni-borne memorials for players, managers, coaches, team executives and employees, owners, owners' wives and children, league officials, broadcasters, local civic officials, disaster victims, mass shooting and terrorism victims, and more. But according to the Baseball Hall of Fame's extensive listing of uniform memorials, there has been only one previous instance of a fan being uni-memorialized. That was on July 8, 2011, when the Rangers and A's wore black ribbons (real ribbons, not patches that looked like ribbons) in memory of Shannon Stone, a fan who died the previous day after falling over a railing at the Rangers' ballpark: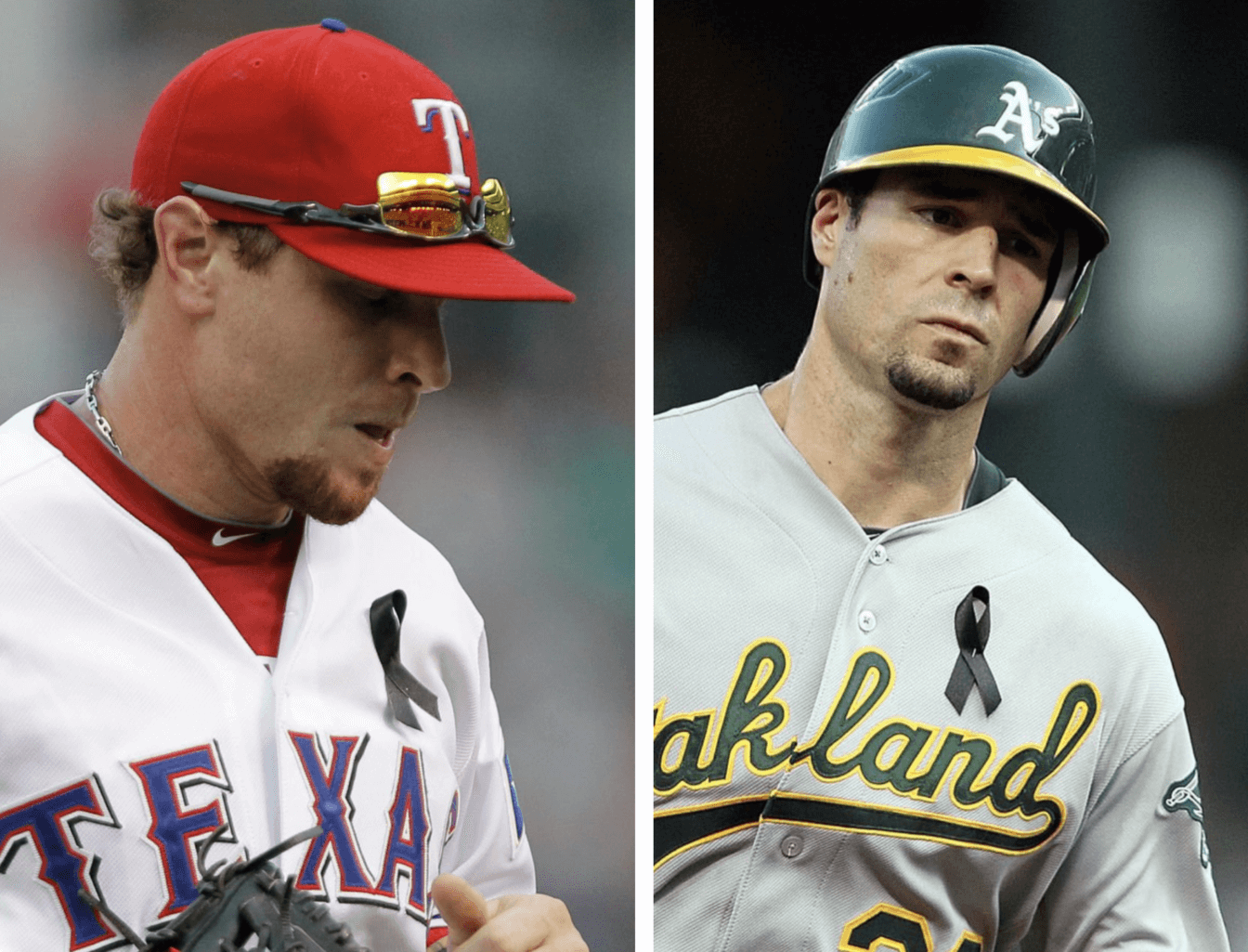 But I don't think there's ever been a previous case of an MLB fan being uni-memorialized just for, you know, being a fan. I'm trying to think of examples from other sports and am coming up empty, although the Baltimore Ravens' end zone shout-out to super-fan Mo Gaba is certainly a similar gesture. Are there any other uniform remembrances to fans that I'm overlooking?