If you live in an area with a substantial Jewish population, you may have noticed that bottles of Coca-Cola in your local supermarket have had yellow caps lately, instead of the usual red. What's up with that?
The answer is that the annual Jewish holiday of Passover begins at sundown tomorrow, so for the next week observant Jews will restrict their dietary intake to items that are kosher for Passover. Coke is normally kosher, but kosher for Passover is a more exacting standard and requires a separate certification from a rabbinical authority.
That comes into play because regular Coke is made with high-fructose corn syrup. Corn-based products are kosher for most of the year but, in some Jewish communities, are not kosher for Passover. So every year around this time, Coke produces a run of product made with cane sugar. (Several other mass-market sweetened products do the same thing.) These are the bottles with the yellow caps, which are stamped with a Hebrew certification: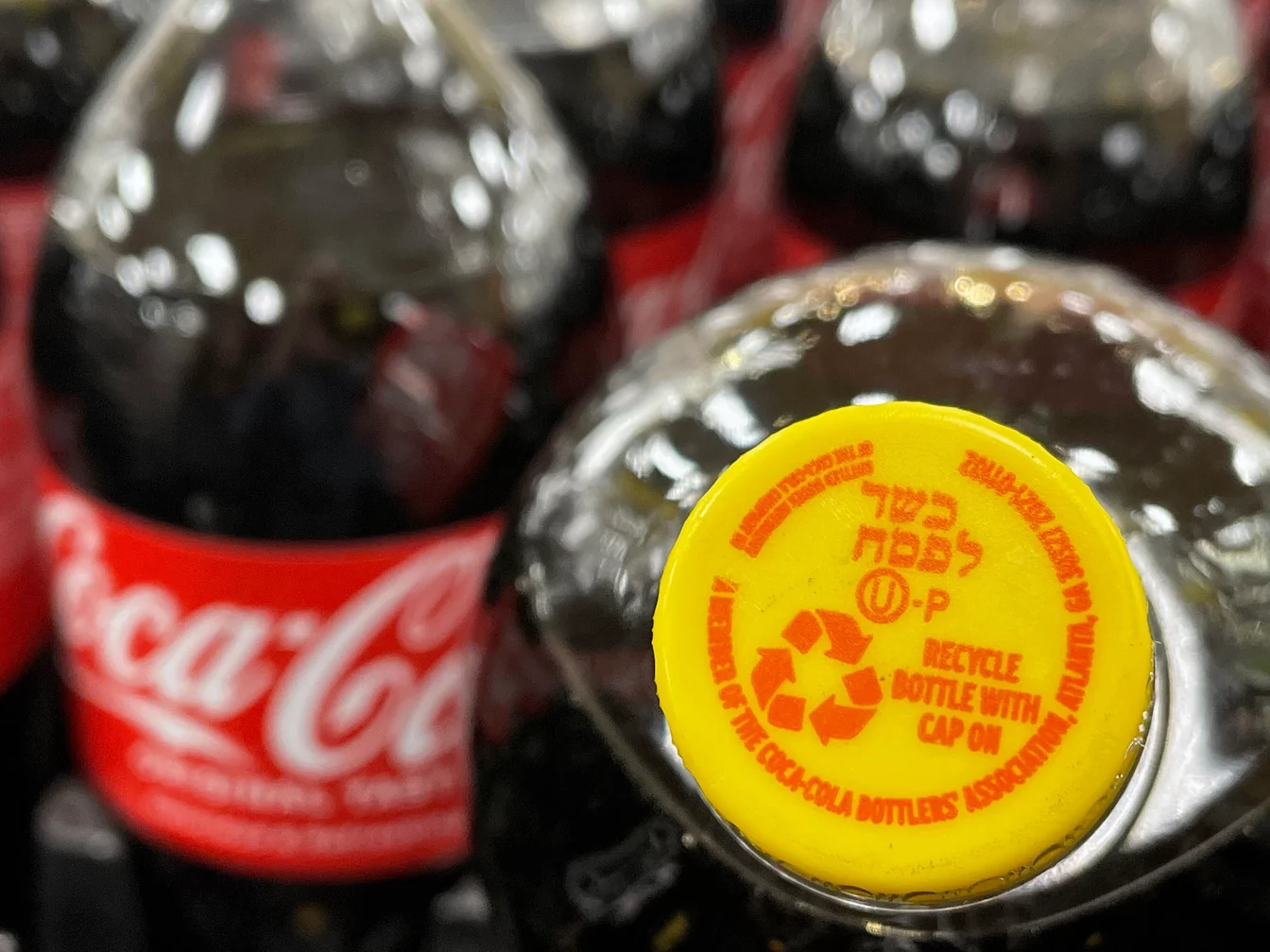 Even if you're not Jewish, serious soda pop geeks insist that the cane sugar Coke tastes better, although I've never really been able to taste the difference myself. It's a good opportunity for a blind taste test!
Anyway, we spend a lot of time at Uni Watch talking about alternate caps, which always gives me a chuckle when I see the yellow Coke caps around this time of year. Happy Passover!