Rare NEW clip- 1963 Kansas City A's breaking out Charlie Finley's flashy yellow and green threads for the first time- features Norm Siebern, with his "first name" on his shirt and two little Lumpe's. pic.twitter.com/yuJb4XuqZ7

— Flagstaff Films (@flagstafffilms) March 2, 2023
Last year was the 75th anniversary of Jackie Robinson breaking the color barrier. But this year is the 60th anniversary of Charlie Finley breaking a different kind of baseball color barrier, because 1963 was when Finley — then the owner of the Kansas City Athletics — began dressing his team in the then-outrageous color combo of green and gold.
Now some 1963 video footage has surfaced, showing A's players wearing the new Technicolor-esque uniforms —  purportedly for the very first time (although I have my doubts about that, as I'll explain shortly). It's only a minute and a half long, but it has some great visual details. Let's start with this: We've long known that first baseman Norm Siebern was among the many KC players who wore either FiNOBs or nickNOBs in '63, thanks to this group photo. But the newly posted video gives us a nice, unobstructed view of his first name in living color: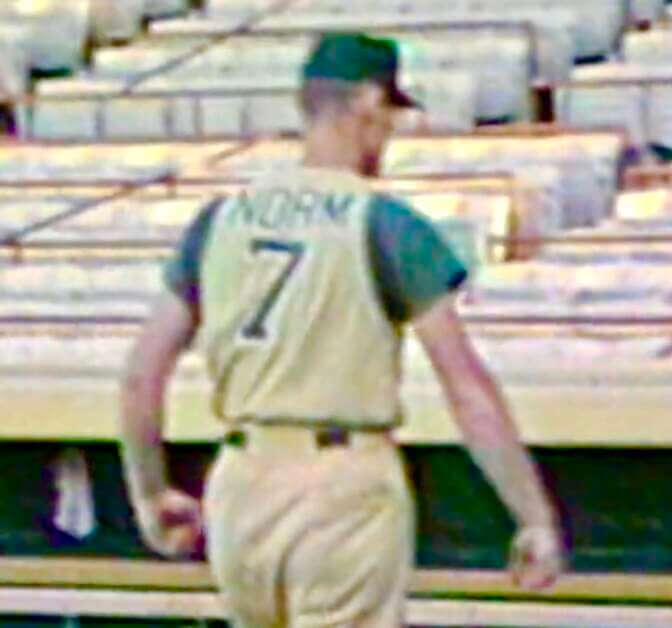 (As a uni-related aside aside, Siebern made the American League All-Star team that year but didn't get into the game because AL skipper Ralph Houk thought KC's uniform would embarrass the league.)
From our contemporary perspective, it's striking to see an MLBer — in this case, coach Gus Niarhos — wearing No. 42: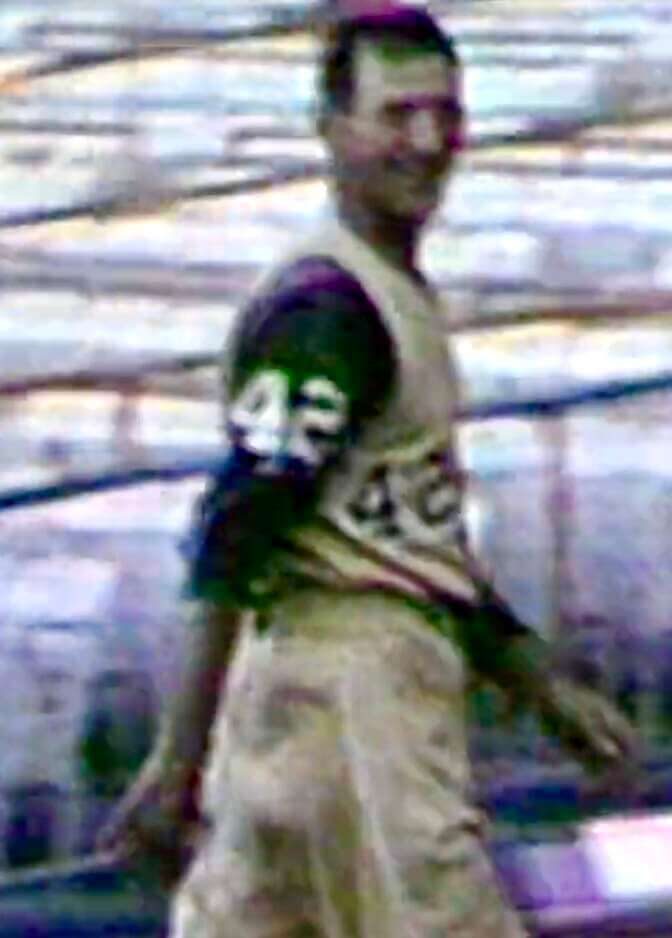 (As another uni-related aside, the roster listing on this page indicates that KC's three coaches in 1963 wore consecutive uni numbers: Jimmy Dykes, No. 40; Mel McGaha, No. 41; and Niarhos, No. 42. At first I thought this might be another of Charlie Finley's "innovations," but it appears to have been more of a coincidence, because the coaches in '62, '64, and '65 were not consecutively numbered, although they were almost always in the 40s.)
Later in the video, there are some priceless shots of second baseman Jerry Lumpe's two kids, both dressed in miniature A's uniforms — including stirrups! — and wearing Dad's No. 11 (but not his "Lump" nickNOB):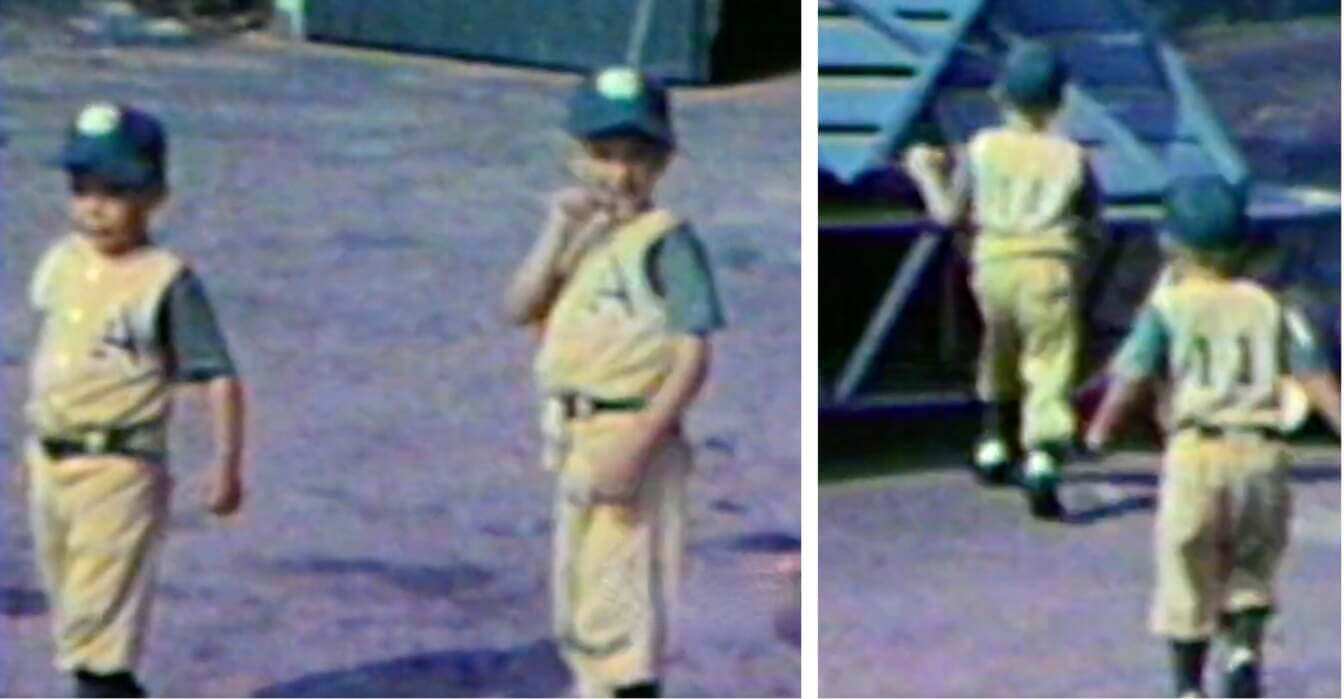 I was also intrigued by this shot, which suggests that Kanasas City's Municipal Stadium used a striped tarp: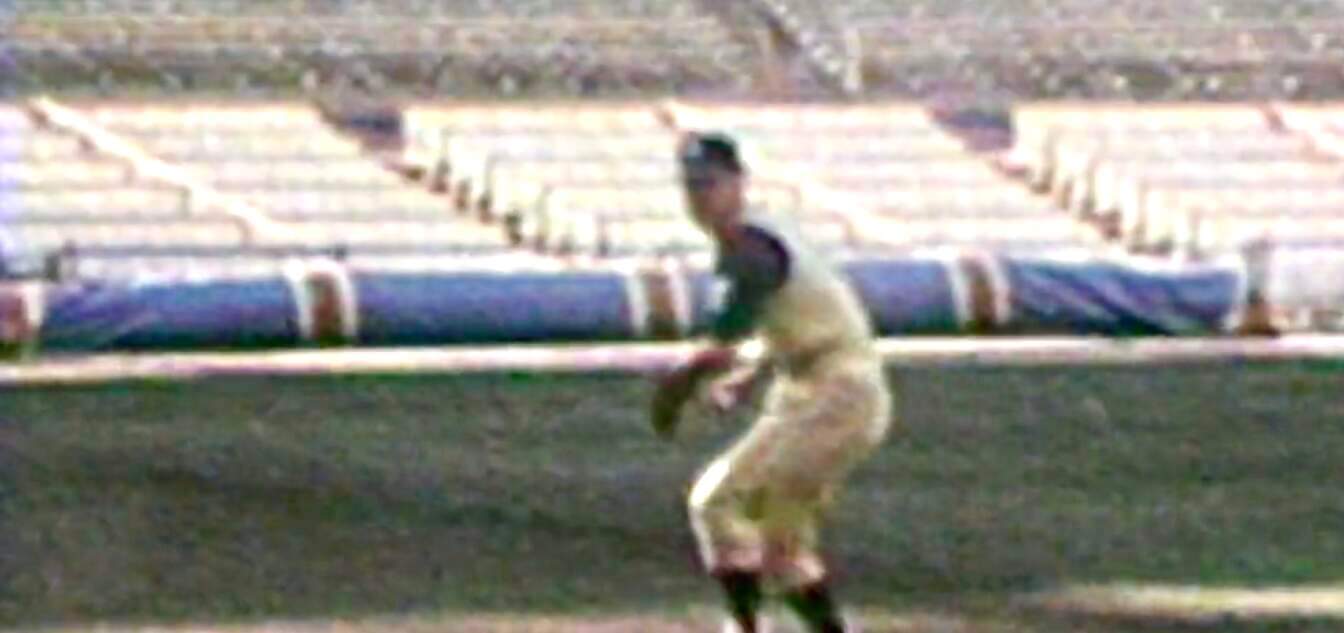 Speaking of the ballpark, the lower "field level" seats were really at field level:
———
Obviously, this video is pure (green and) gold! But does it really show the A's wearing these uniforms "for the first time," as stated in the tweet at the top of the page?
I don't think so. For starters, as we've covered before here on Uni Watch, the A's did not wear the FiNOBs and nickNOBs from the outset of the 1963 season. According to an AP item that ran in many newspapers on June 5 of that year, they planned to add the names for their June 7 game against the White Sox: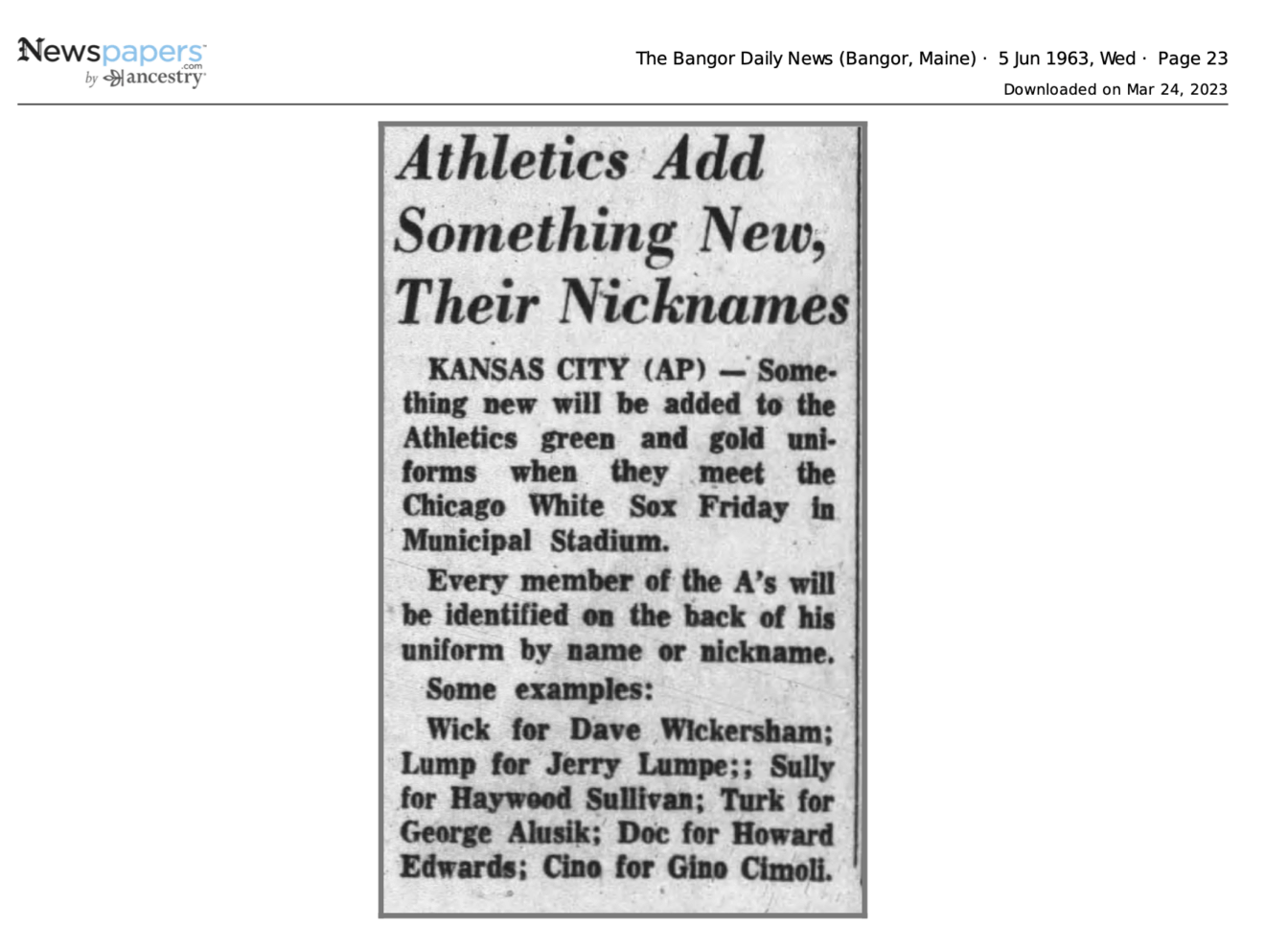 This Kansas City Times article, also dated June 5, tells the same story: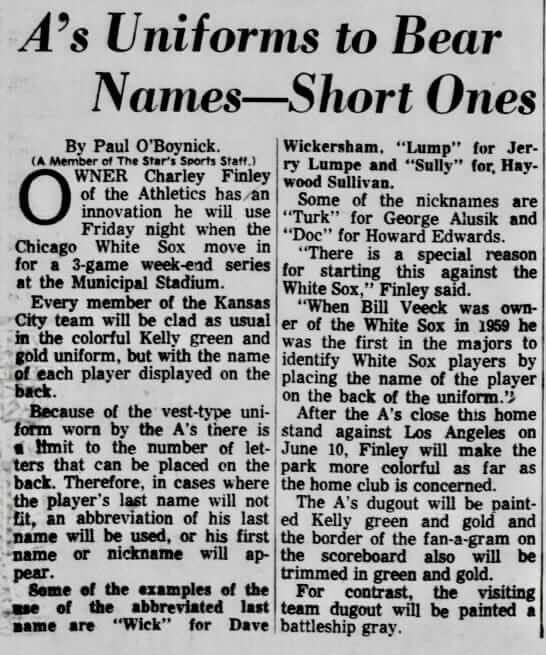 So if Norm Siebern was wearing "Norm," there's no way this footage could have been from the beginning of the '63 season. In fact, here's a shot from June 2 of that year, showing him going NNOB: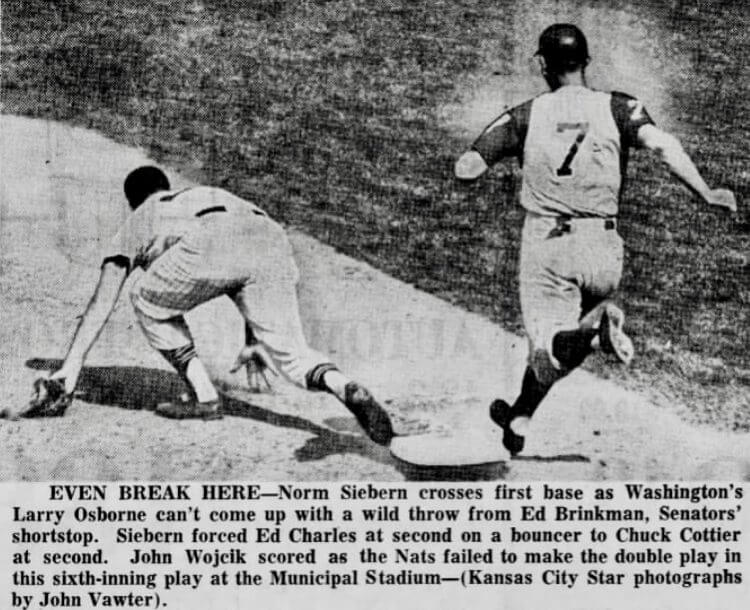 So when was the footage shot? I'm pretty sure it is from 1963, because Siebern didn't play for the A's in '64. But can we narrow down the date? One clue comes from a glimpse of the scoreboard, which shows the A's hosting the Washington Senators: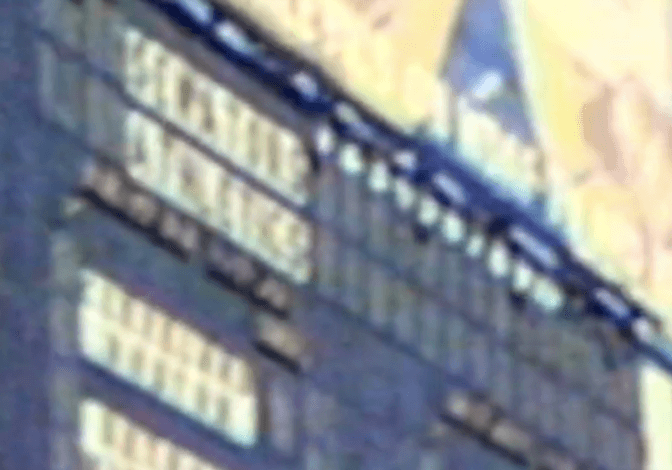 The A's had three homestands against the Senators that year: May 31-June 2 (the NNOB photo of Siebern is from the final game of that series), June 25-27, and Aug. 20-22. So I'd say there are two possibilities:
The footage is from either the second or third A's/Sens series, or…
The scoreboard footage was shot on a completely different day than the player footage (as was common for home movie footage of that era), in which case we'll never know when the player footage was shot, but we know it's from June 7 at the earliest.
I got in touch with George Roy, the guy who posted the video, to see if he knew more (and to let him know that the footage doesn't show the uniforms being worn "for the first time" after all). He said, "I wish I could be more helpful on this, but I do not know an exact date (other than sometime in 1963) or who happened to film these scenes." So that's the end of this very enjoyable rabbit hole, at least for now.
(Huge thanks to longtime reader Kenn Tomasch for bringing this video to my attention.)