Good morning! Today is my 59th birthday. To mark the occasion, I made this graphic showing 59 different No. 59 jerseys (well, 57 jerseys and two NASCAR cars). The players aren't shown in any particular order, and they don't necessarily represent the "best" or most notable 59ers — they're just the photos I happened to come up with. I did my best not to repeat any players or teams, and of course I avoided any teams that wear purple.
A few things I learned along the way:
Only one player in NBA history has worn No. 59: Rayjon Tucker of the Bucks. (When making the graphic, however, I did include a player from the NBA Summer League, along with NBA referee Gary Zielinski.)
No. 59 is a little more common in the NHL, where 54 players have worn it, although quite a few of them were end-of-the-bench guys who played only a few games in the league.
Former NHLer Tim Schaller was unusually loyal to No. 59, having worn it for four different teams in six seasons. It is the only number he ever wore in the league.
Several MLB pitchers have been habitual 59ers, including Todd Jones (who wore it for seven different teams), Guillermo Mota (five teams), Oliver Pérez (four teams), Zac Rosscup (four teams), and Ismael Valdéz (four teams).
Not a single Big Four pro team has officially retired No. 59 (although some NFL teams have de facto retired it by taking it out of circulation, as the Steelers have done for Jack Ham, for example).
As for turning 59: I certainly don't feel that old. My sense of myself is more along the lines of being 43, 44, somewhere in that range. (Then again, when I was 44, I thought of myself as 32.) As it turns out, feeling younger than you really are is a fairly common thing, as I recently learned from this faaascinating article about the gap between our actual ages and our self-perceived ages. Recommended reading!
My friend Jules sent me this really nice vintage card, which arrived yesterday: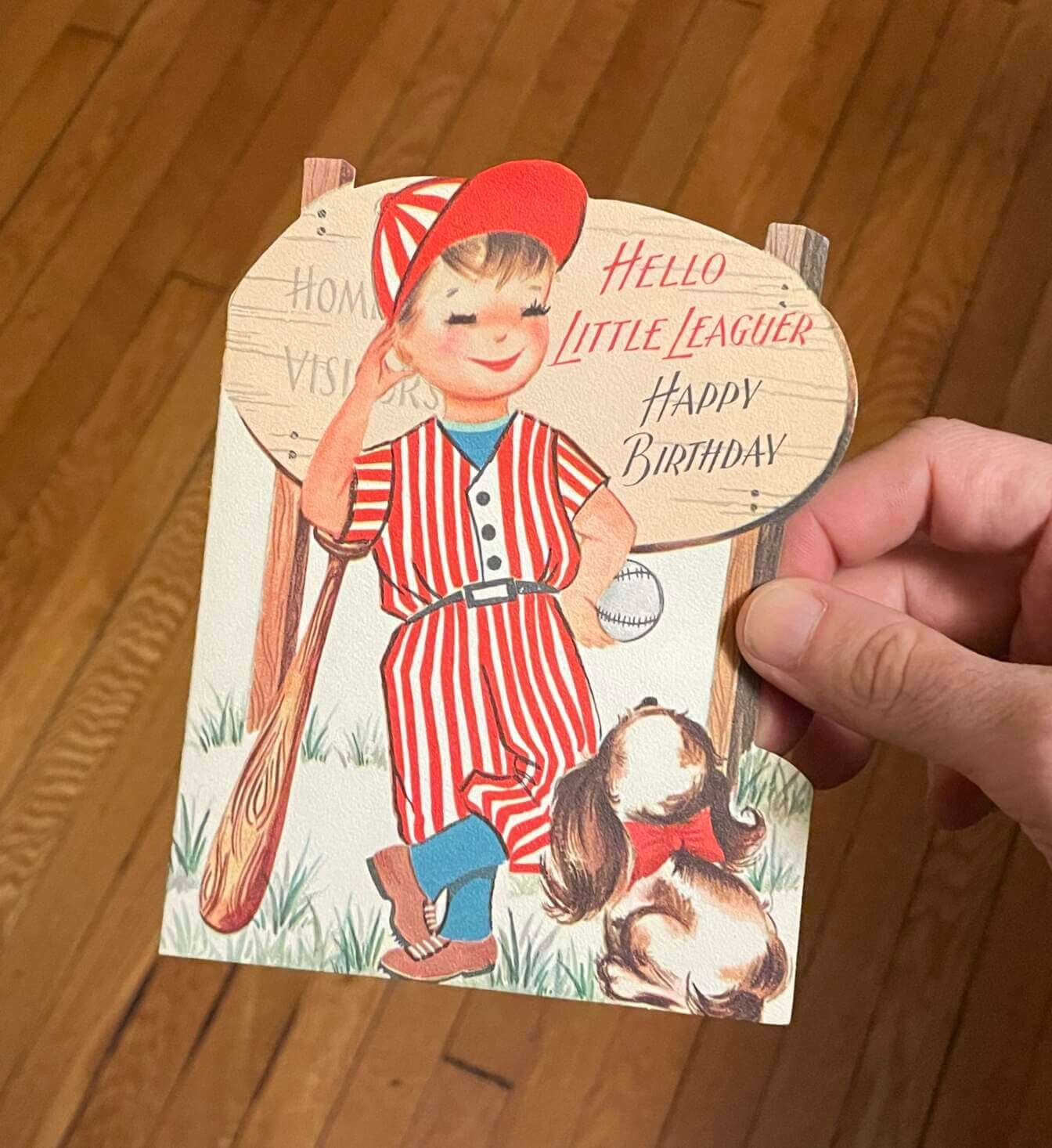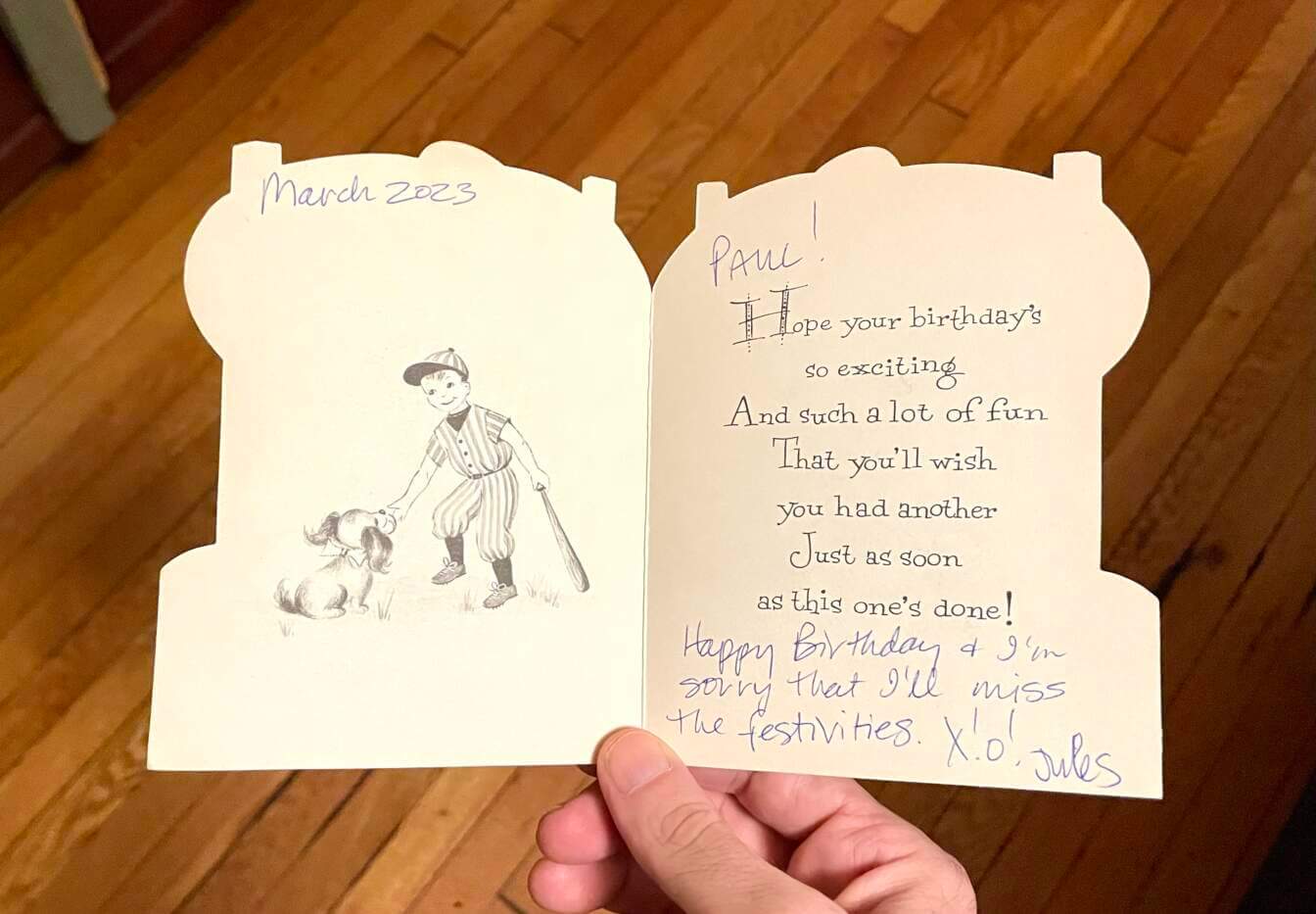 How perfect is that? Uni-rific!
As some of you know, it almost always rains on my birthday, which is something I look forward to every year because my father once told me that it's a sign of good luck in the year to come (a very sweet lie that he made up on the spot when one of my childhood birthday parties was rained out). Today, unfortunately, will be one of the rare non-rainy exceptions, but at least it'll be a really nice day! I can live with that.