Uni Watch reader Tom Roddy is an 11th grade history teacher in Henderson, Nevada. Each year, as part of teaching a unit on the New Deal, he has his students create basketball uniforms for a New Deal-related program or federal agency. The movie-themed design shown above is for the National Film Service, which you can learn more about here. (Some of you may recall that I also featured some of Tom's students' designs last year.)
Here's another one I really like, for the Agricultural Adjustment Act: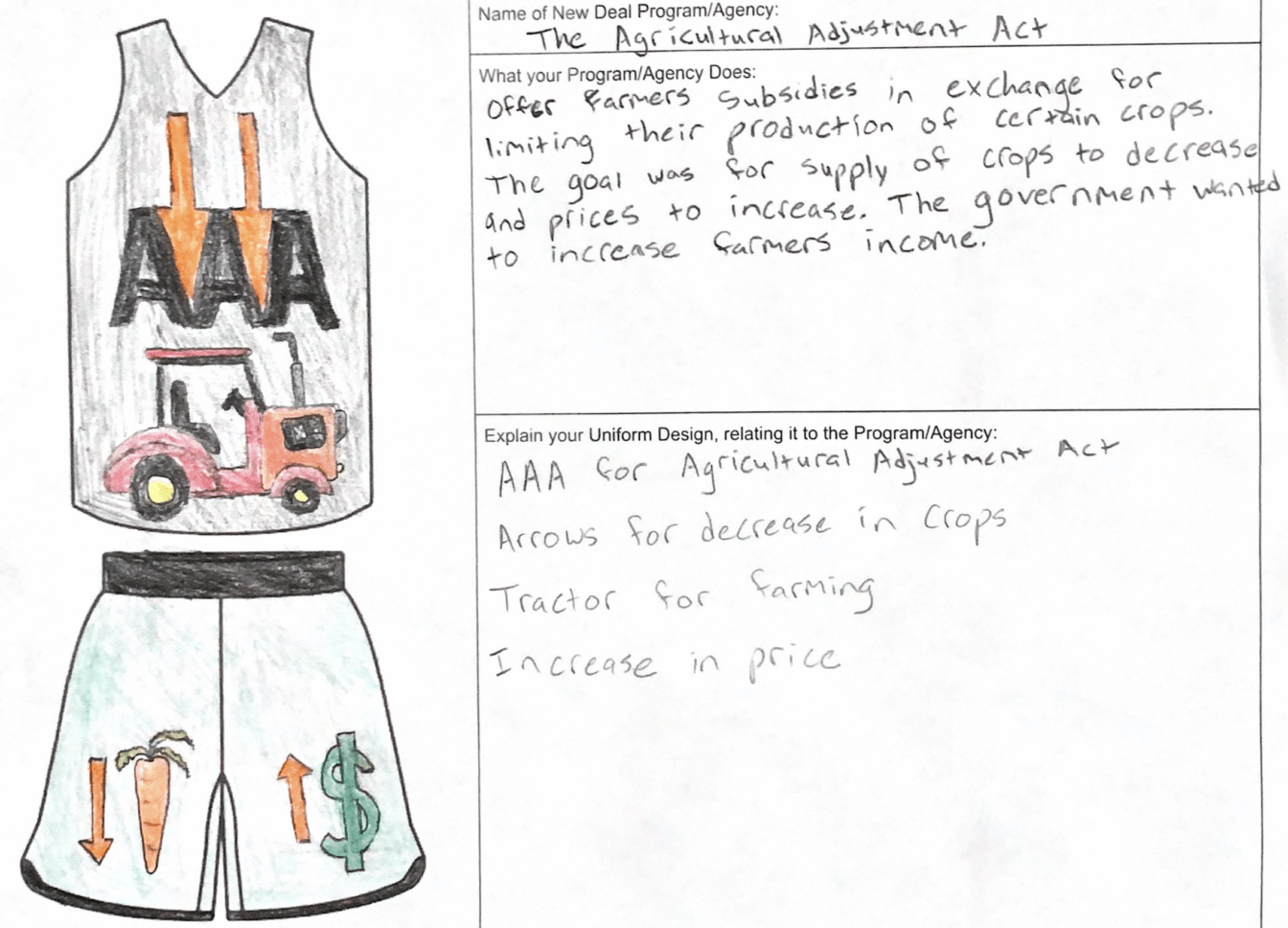 And this next one, for the Electric Home and Farm Authority, looks like something that a G League team could wear today: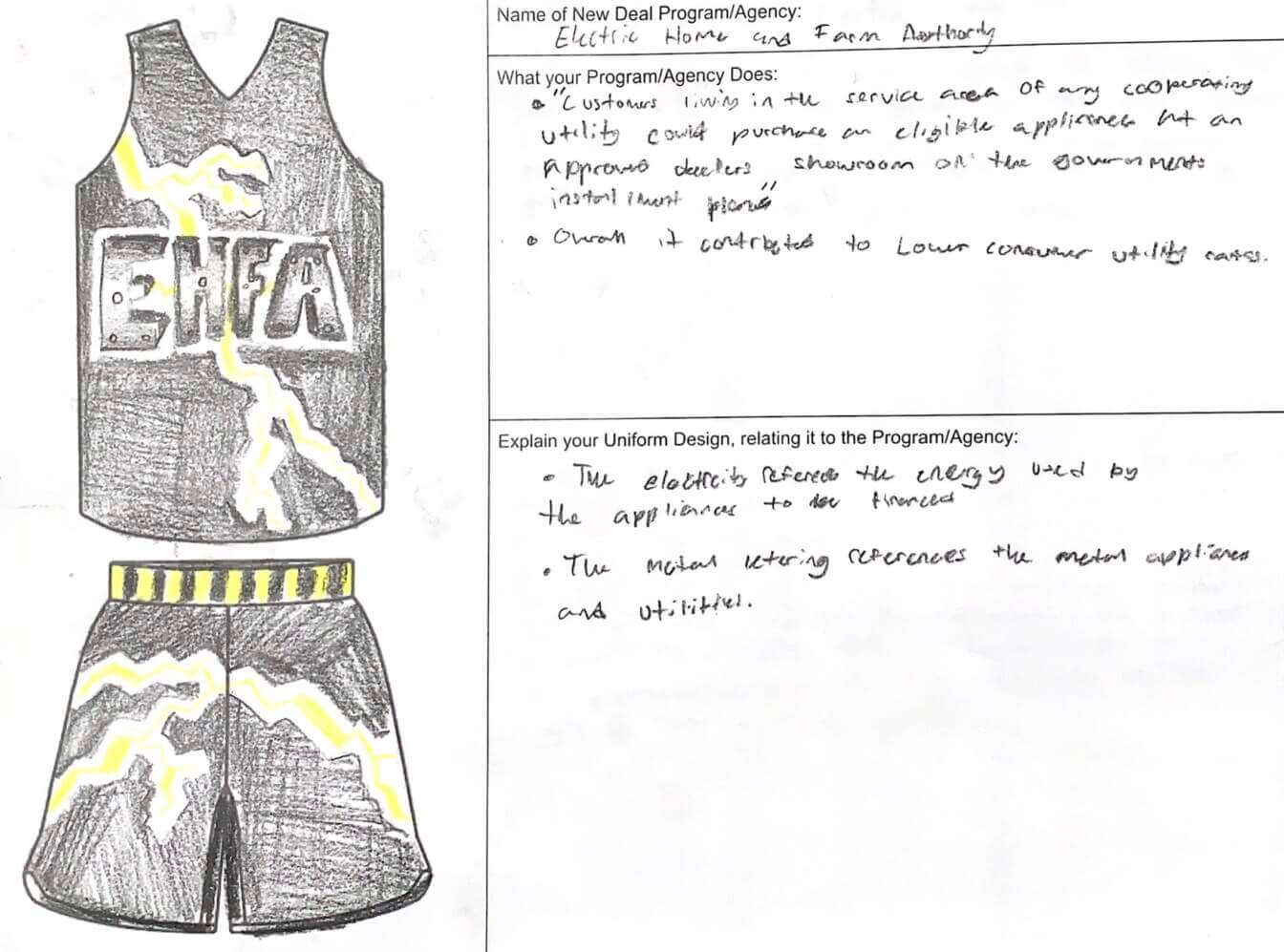 Here's another one for that same agency — the EHFA — that might be my favorite of the entire batch. Check out the excellent electric cord/plug graphic on the shorts: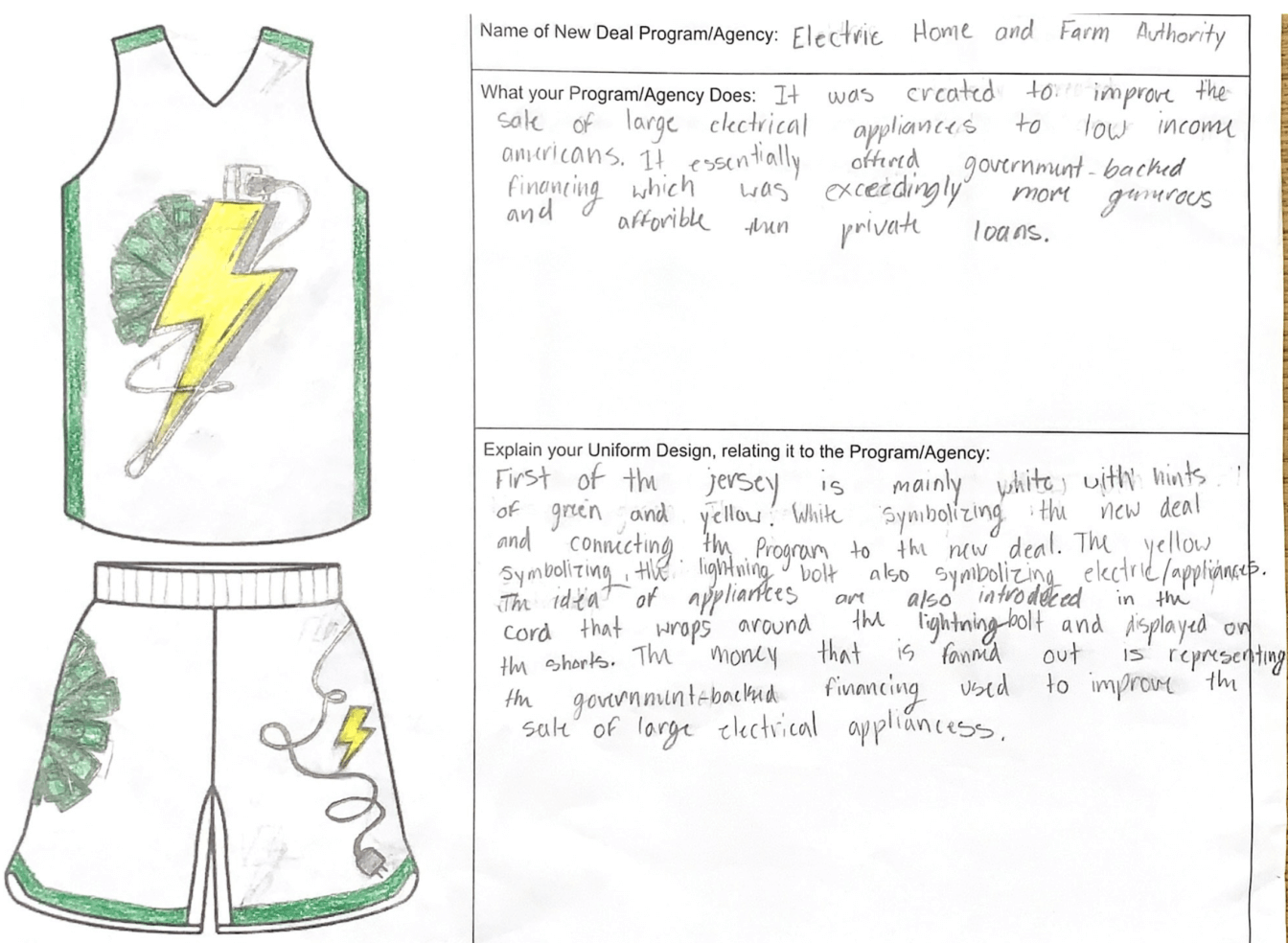 I really love these. You can see some additional designs in this gallery:
———
Using uniforms as a way to help teach history is so awesome. Please join me in thanking Tom Roddy for sharing these with us, and for the important work he does as a teacher.
Update: So many teachers have asked about doing something similar that Tom Roddy has created this public link to the assignment. All educators are welcome to use it!