The NHL yesterday announced the launch of a new street hockey initiative called NHL Street. It will be be for kids aged six to 16 and, as you can see above, will feature jersey designs based on each of the league's 32 teams.
Here's a closer look at the jersey template: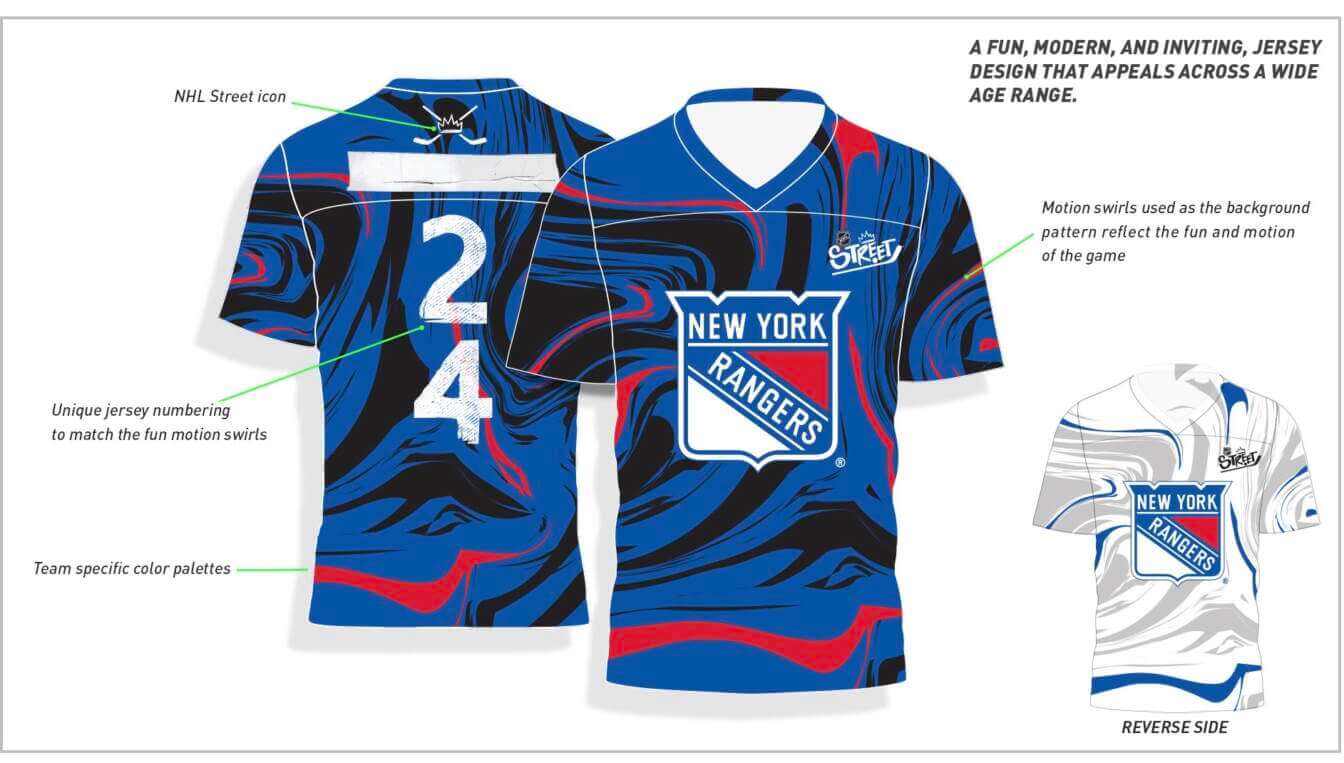 Note that the jerseys are reversible, so a game could be Rangers (blue) vs. Rangers (white) — a fun idea. In addition, the blank name bar is included so kids can write their own names onto their jerseys. The new program also includes Franklin-made sticks, balls, and goalie gear.
For additional info, look here and here.