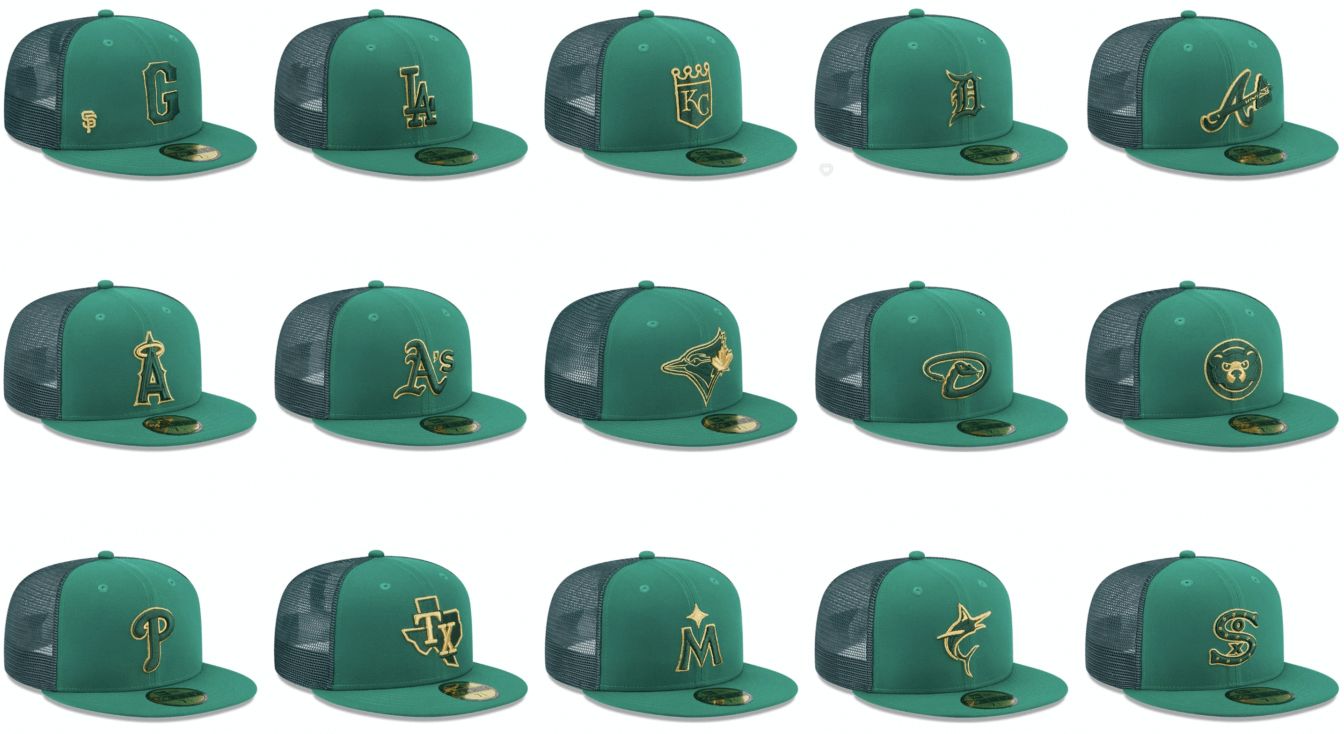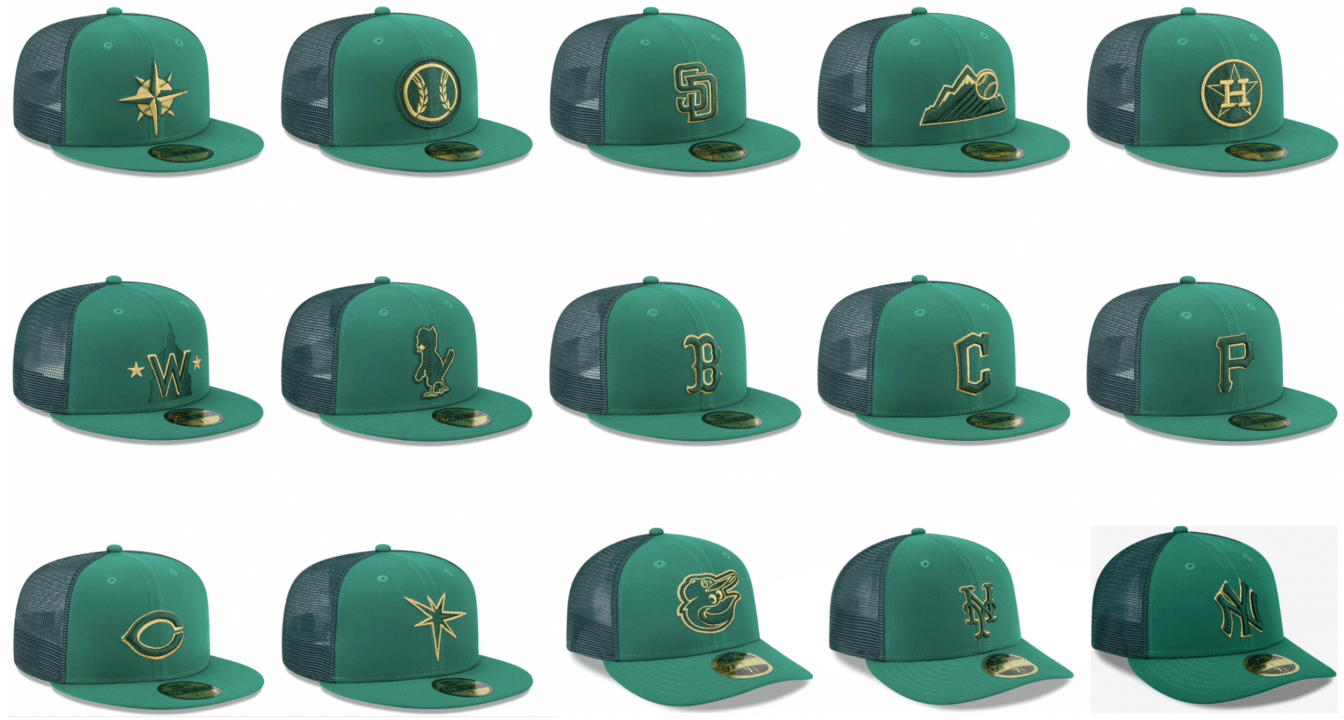 Good morning! Although today is Valentine's Day (I'll have another post about that later this morning), we're going to start the day by talking about a different holiday, because MLB has released this year's St. Patrick's Day caps for all 30 teams, which you can see above.
A few notes:
These are basically the same as last year's St. Paddy's Day caps, except those were green with white trim, while this year's are green with gold trim. Naturally, I heartily approve of this change, which really brings out the richness of the green. (Seems like orange trim would make the most sense, since that would align with the Irish national colors. Maybe they'll do that next year.)
One obvious difference from last year: The Twins' cap reflects their new uni set.
The Giants keep using that little bonus "SF" logo on the lower-left corner of the crown, which is a tacit admission that their "G" logo is a flop.
Man, the black drop-shadow on the Reds' cap logo looks so much better when it's a gold drop-shadow!
As usual, the A's cap just looks like, you know, an A's cap.
There are 17 spring training games scheduled for March 17 (that includes split-squad games), so these caps will presumably get a lot of on-field exposure. It's not clear, at least to me, whether any teams are planning to wear green jerseys that day.
Two final thoughts: First, if you're using shorthand, remember that it's St. Paddy's, not St. Patty's. And second, here's a tip of the green cap to longtime Uni Watch reader R. Scott Rogers, who comes from Irish stock and was actually born on March 17. Happy upcoming-birthday, Scott!