Kene Nwangwu lost his shoe during the kick return and he still ran it out 😂 pic.twitter.com/ZLTK0b7v7k

— ClutchPoints (@ClutchPointsApp) January 16, 2023
Good morning! Hope everyone had a good weekend, as I did.
There was a funny moment in yesterday's Giants/Vikings game, as Vikes kick returner Kene Nwangwu lost one of his shoes as he prepared to return a kickoff (see video above). How does that happen?
As you can see, the Vikings wore mono-purple for that game, and were justly punished with elimination. (The Ravens lost yesterday as well, so we will have a purple-free Super Bowl — phew.) But wide receiver Justin Jefferson engaged in some sock shenanigans, wearing black hose while everyone else wore purple: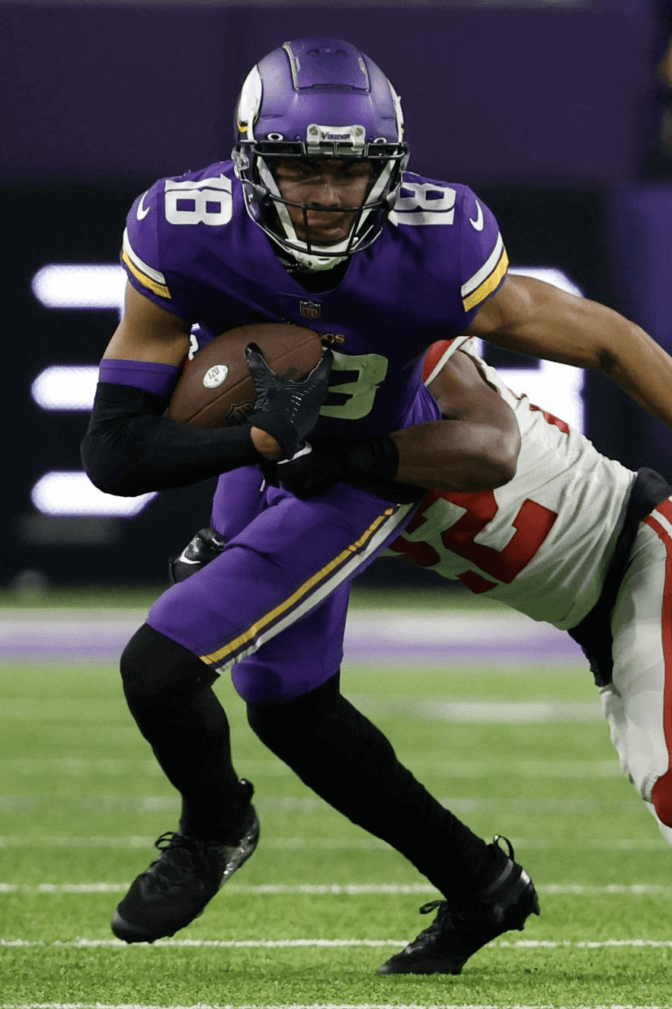 (He did something similar last week, wearing white while everyone else wore purple.)
Meanwhile, the Bills went blue over blue: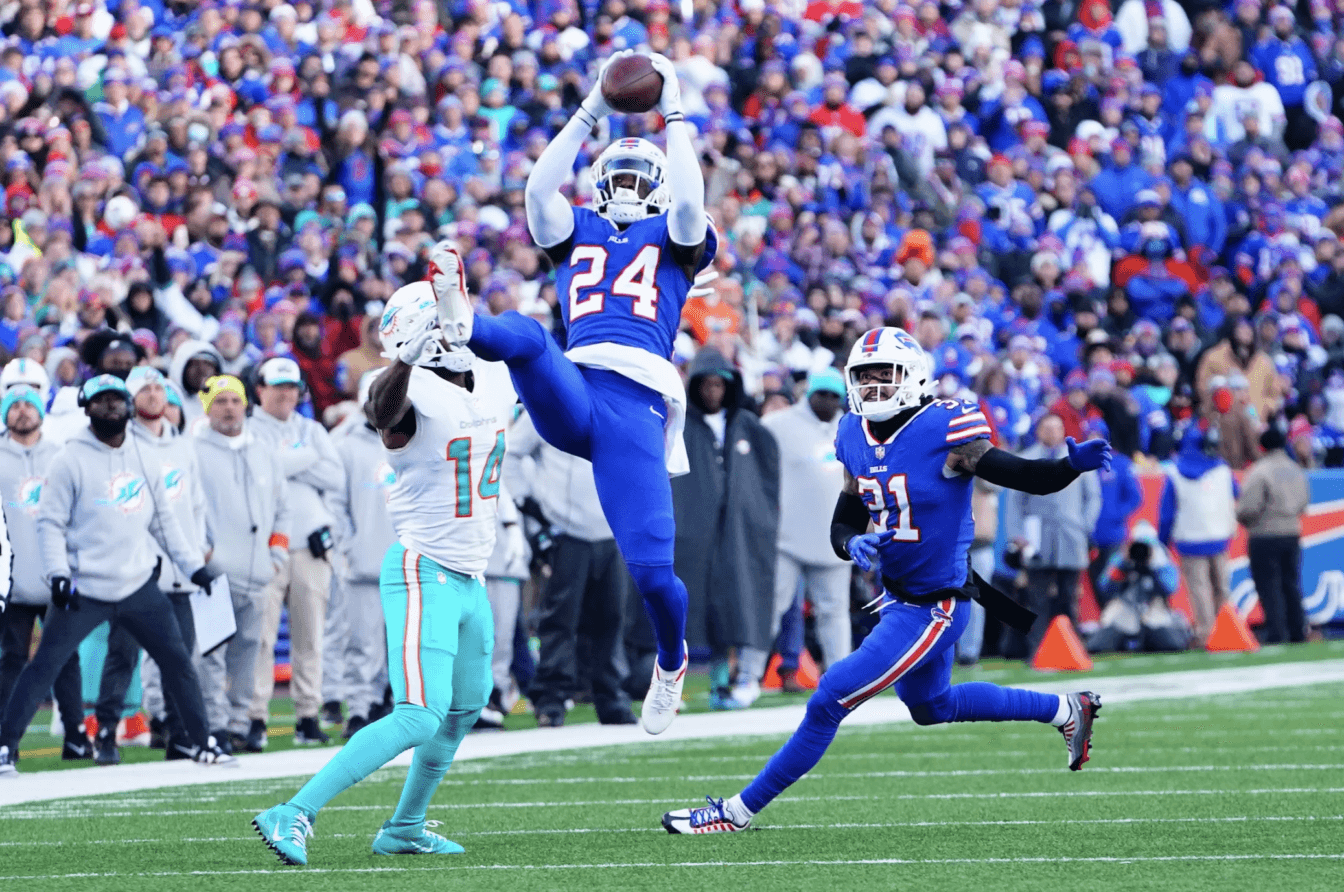 They did not wear the "3" patch for Damar Hamlin, but they did maintain the blue-outlined "3" on the field: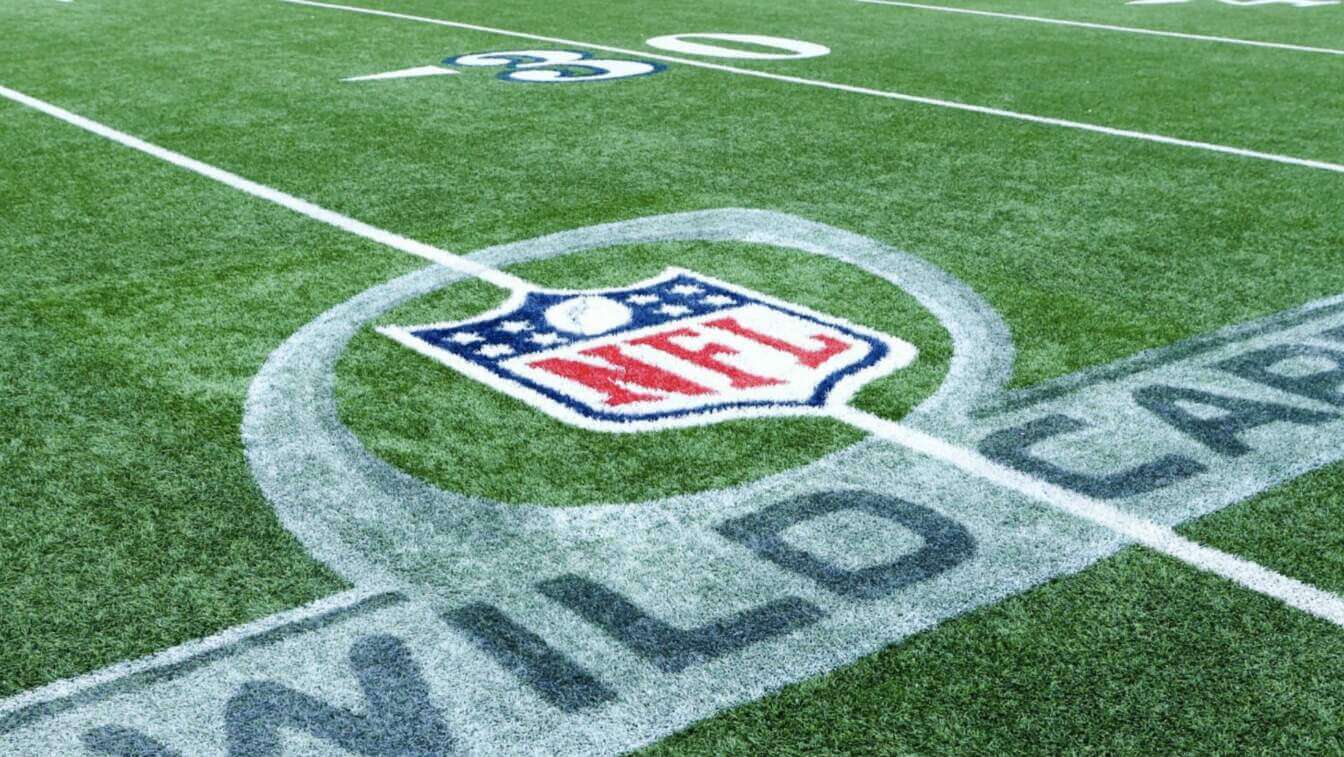 The Bills won, which means they'll have another home game next weekend against the Bengals, and they'll undoubtedly wear blue/blue again for that game. Moreover, if Buffalo wins that game and Kansas City loses next week to the Jags (unlikely, but stranger things have happened), the Bills would host the AFC Championship Game, and they'd almost certainly wear blue/blue yet again. And in a worst-case scenario, if the Bills make it to the Super Bowl and end up facing either the Bucs or, especially, the Cowboys, there's a good chance that the NFC team would choose to wear white jerseys, allowing the catastrophic spectacle of the Bills going blue/blue in the big game — ugh. That's why I ranked Bills/Cowboys and Bills/Bucs as the worst possible scenarios in my recent Substack ranking of potential Super Bowl uniform matchups.
I don't have it in my heart to actively root against the Bills, given all that they and their city have been through lately. But as uni-philes, our duty here is clear: We must root for the Eagles, 49ers, or Giants to triumph in the NFC. As long as one of those teams emerges as the conference champion, that will ensure that the Bills will wear white, rather than blue/blue, should they make it to the big game.
As for tonight: The Bucs will be wearing white at home against the Cowboys.