A bunch of new "Best Player by Uni Number" graphics have been circulating over the past week or two, so let's get caught up on that today, starting with Toronto (shown above). That one was created by Wade Thompson, who provides the following context:
Given that the Leafs, Blue Jays, and Argos all use a relatively similar shade of blue, there were some design challenges to avoid having one big "same"-looking graphic. To compensate for that, I used white "away" jerseys where needed, and avoided having any identically colored squares adjacent to each other.

I did my best to utilize different eras of uniform design and featured each player (as best as I could) in a jersey design they actually wore in their career. There are some exceptions – players who never wore a jersey with a NOB, for example – but I did my best to adhere to the spirit of what that uni may have looked like.

NOB and number fonts aren't necessarily era-perfect, but again, I did as best I could with the resources I had.

I'm not the biggest CFL fan, so there was a lot of research involved to fill out some of the higher jersey numbers. I'm sure there will be some debate from hardcore Argos fans about players I left off.

There's definitely some recency bias with my athlete picks, but I did try and utilize my best judgment when multiple players cropped up for different numbers.

I was happy there were some spaces to feature the likes of the Toronto Six and the TFC as well, as it's hard for newer clubs to have impactful players when they're surrounded by clubs with many decades' worth of history.
Next up we have Brad Wolf's graphic for Cleveland, which he recently posted on Twitter and Instagram: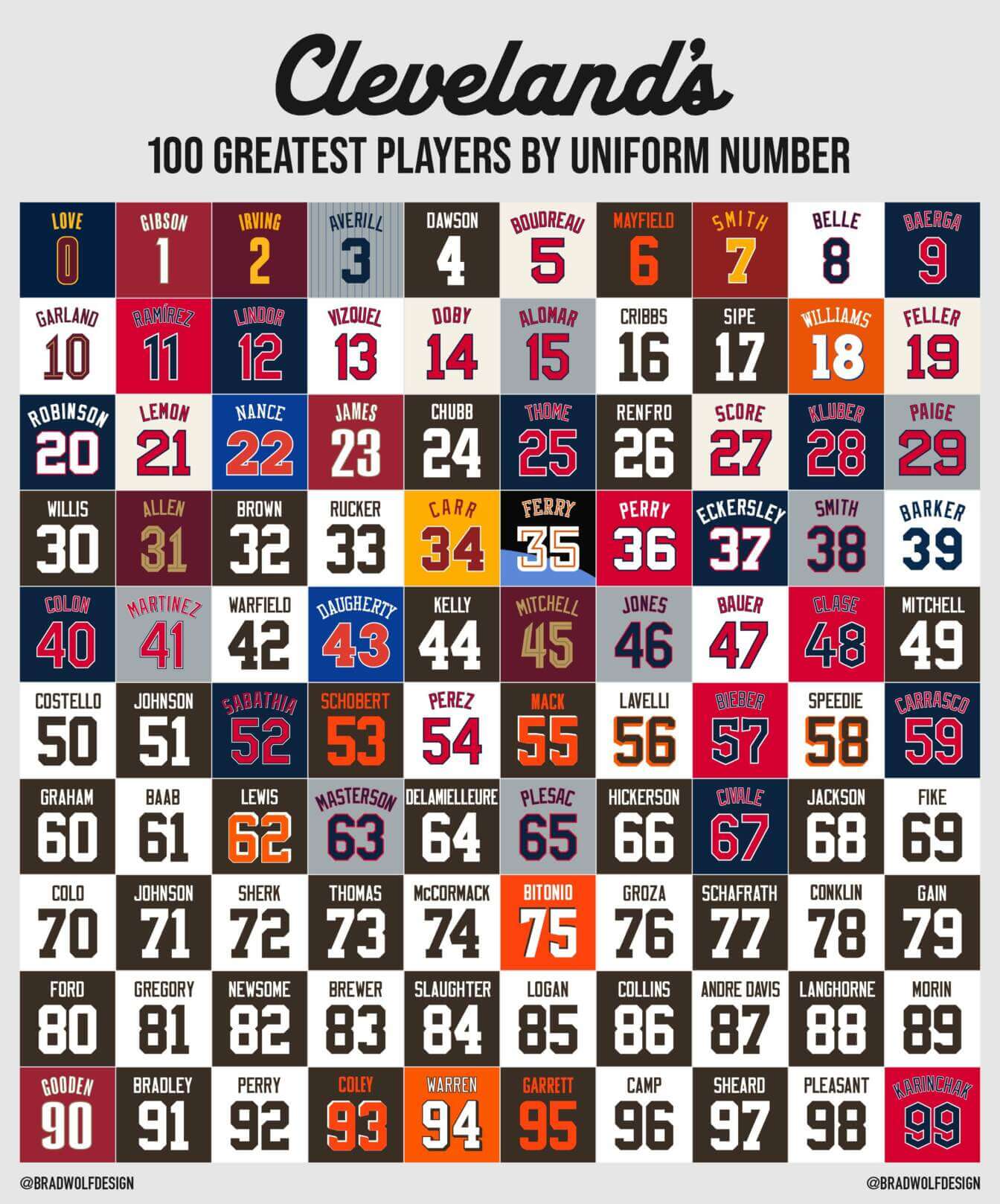 Nice. While I'm not usually a fan of teams changing their colors willy-nilly, it's fun to see the different Cavs designs represented in this graphic.
Finally, here's Jordan Moore's graphic for Boston, which he recently posted on Twitter. He initially neglected to include anyone for No. 00 and then realized he couldn't leave out Robert Parish, so he kind of stuck Parish on at the end: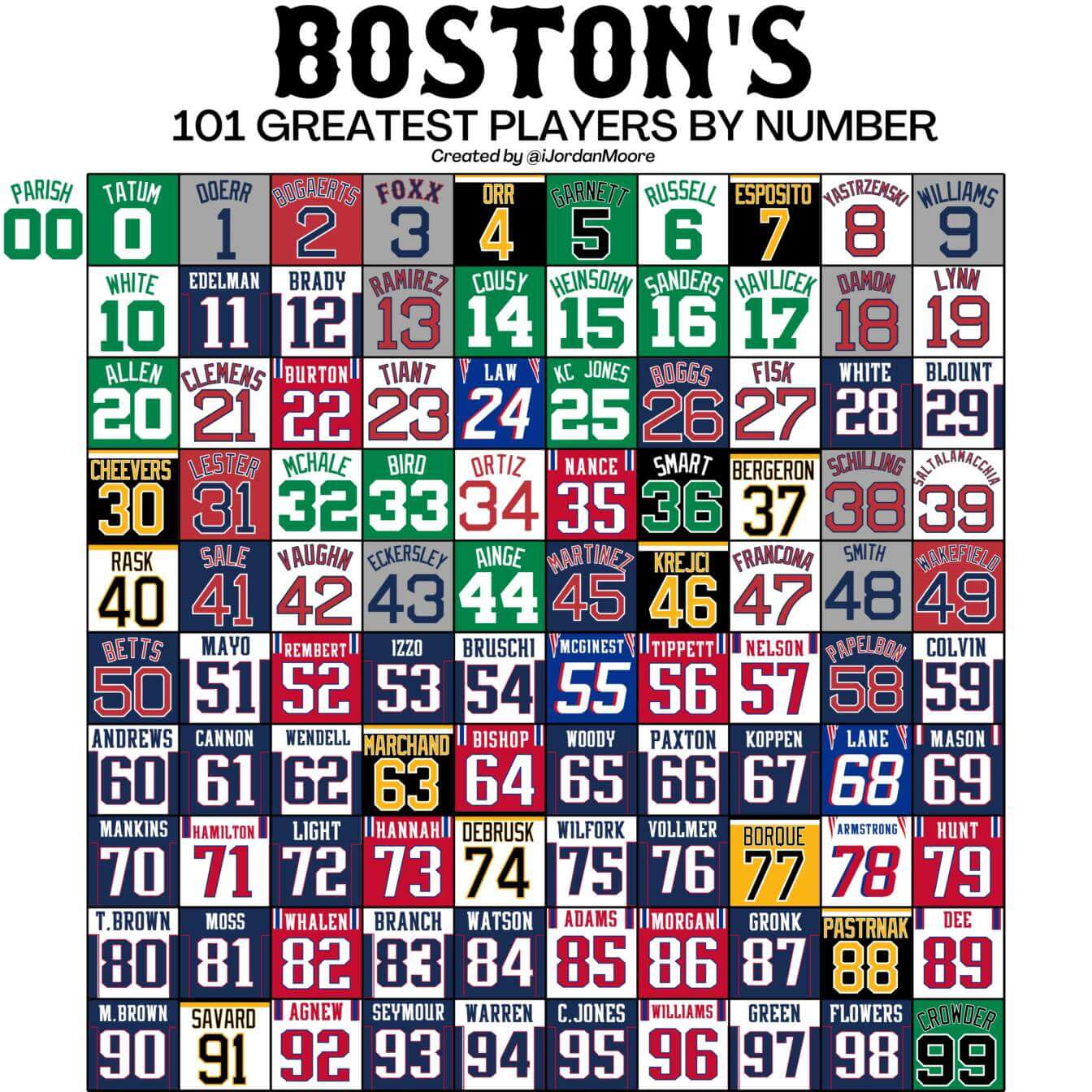 Lots of fun and food for thought here (look how he squeezed "Saltalamacchia" into that little square!). Note that while most of the Bosox players have red type outlined in navy, David Ortiz just has red without the outlining, reflecting the "Boston Strong" uniform — a nice touch.
Also: Dennis Eckersley appears on both the Cleveland and Boston graphics. He'd presumably make the cut for Oakland, too!
(And yes, Ray Bourque's surname is misspelled. It happens.)
To see more graphics like these, look here.