Yesterday afternoon I was looking at some photos from Sunday's NFL games and spotted something I hadn't previously noticed: The officials in most of the games, but not all of them, were wearing "Inspire Change" patches on the back of their caps. Here's a closer look at the cap patch and the logo on which it's based: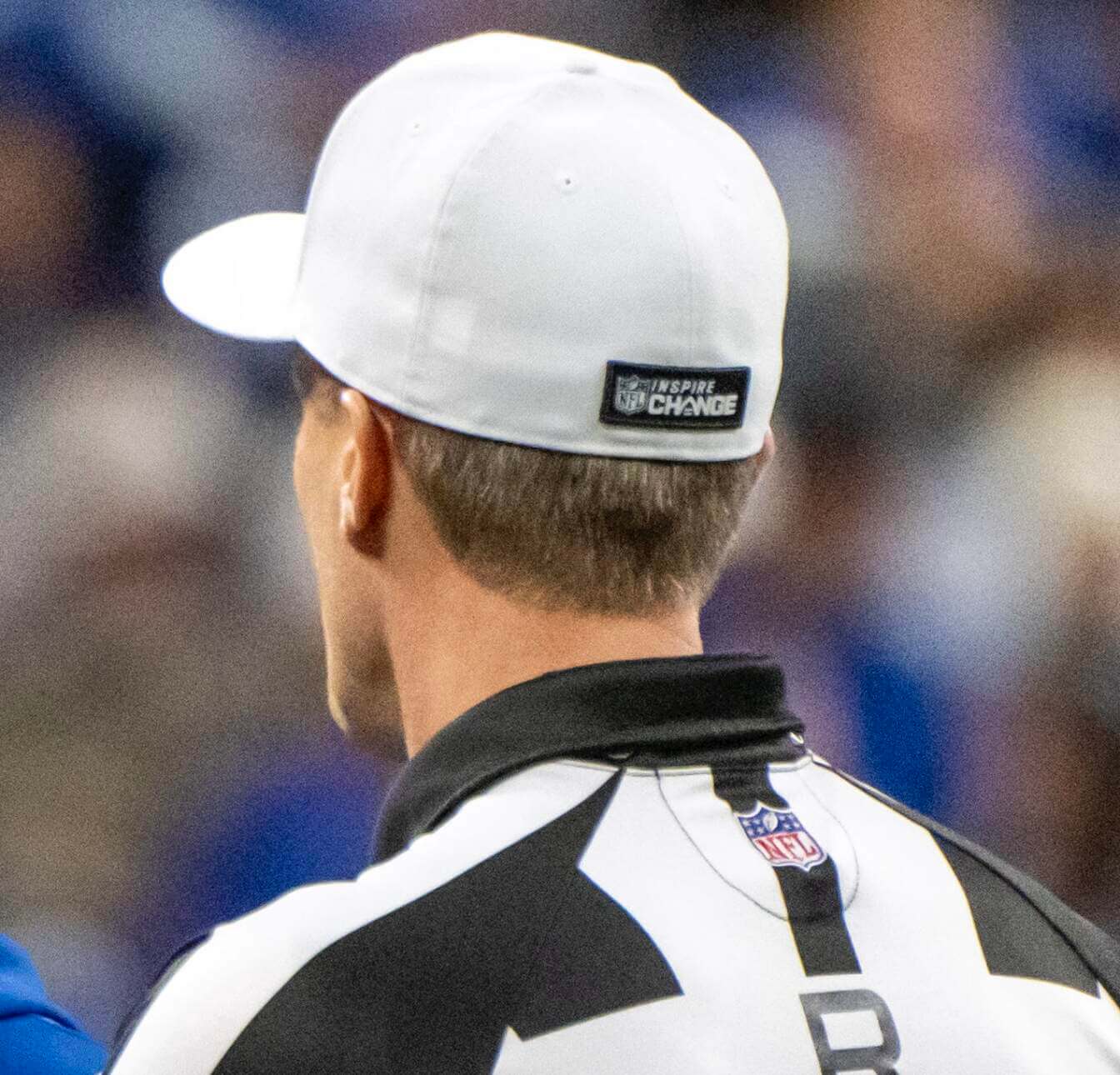 "Inspire Change," of course, is one of the social justice slogans that have been appearing on NFL fields, goalposts, and neck bumpers since 2020. But this was the first time I'd seen it on officials' caps. Was it a New Year's thing? Nope — I found that it was being worn at least since Dec. 18, but I hadn't noticed until now.
After a little digging, here's what I discovered: The NFL designated weeks 15 and 16 of this season as the "Inspire Change" weeks. Week 15 included Dec. 18, which explains why I was able to find slogan-clad refs from that week. This past Sunday was Week 17, but many officials apparently just kept wearing the slogan anyway.
The league did something similar for weeks 17 and 18 of last season. Did the officials wear the slogan back then too? Nope — that's new for this season.
This is the second rear-cap patch that NFL officials have worn this season. The first was the "WM" memorial patch for former head linesman Wayne Mackie, which officials had been wearing since the start of the season.