Good morning, and happy Boxing Day! Hope everyone had a good Christmas.
Now then: Last week I wrote about how Panthers linebacker Frankie Luvu had recently started modifying his shoulder stripes. It turns out that he's not the only one.
Longtime reader and Panthers über-fan Gabe Cornwall has noticed that defensive lineman Henry Anderson has had the same modification made to his jersey stripes. Just like on Luvu's jerseys, Anderson's stripes have been narrowed so much that the center blue stripe has almost disappeared. Here are a few additional views: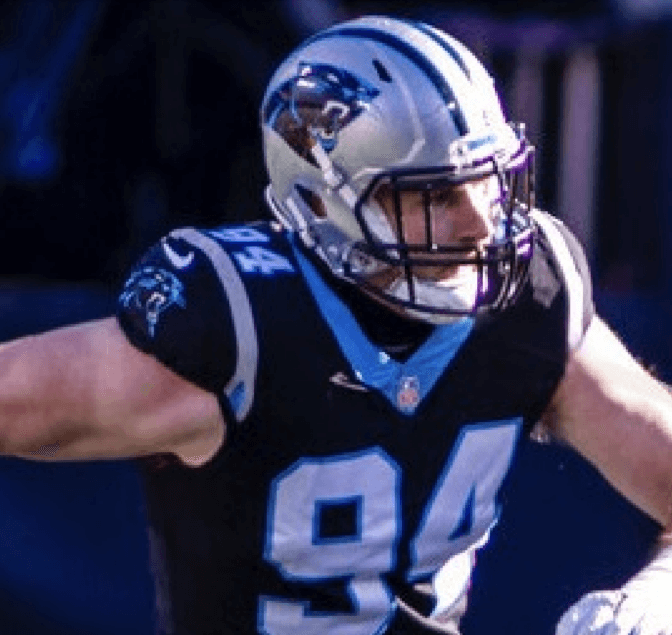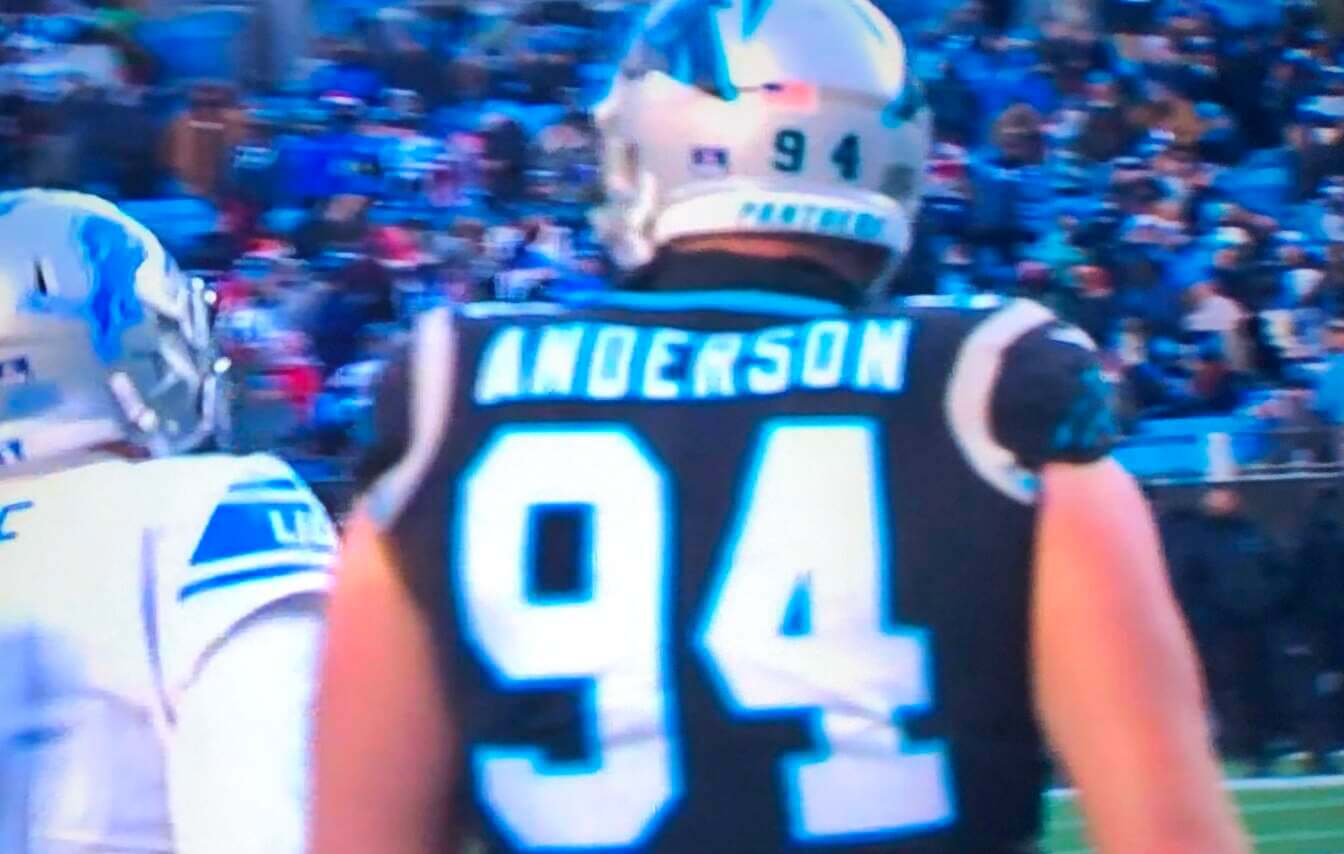 Anderson appears to have started doing this on Dec. 18. Prior to that, his stripes were normal-looking.
But wait, here's the beauty part: Luvu wears No. 49 and Anderson wears No. 94! So if you wear the numerals 4 and 9 for the Panthers, you're apparently required to customize your shoulder stripes.
As I mentioned in the Luvu article, I'm assuming that these modifications are designed to make the jersey tighter. A team spokesman had told me he'd find out more, but then he never got back to me. I'll follow up with him today and report back if I hear anything.
(Big thanks to Gabe Cornwall for this one.)