Notice anything unusual about Panthers linebacker Frankie Luvu, who's leaping toward the ballcarrier in the photo shown above? Give yourself a pat on the back if you spotted that his UCLA-style shoulder stripes are very narrow compared to those of his teammates.
Here's a closer look, with a side-by-side comparison of a conventional Panthers jersey and Luvu's thinner stripes:
Different players often have differing tailoring cuts, of course, but I've never seen a Carolina player with anything quite like what Luvu is wearing there. Here's one more view: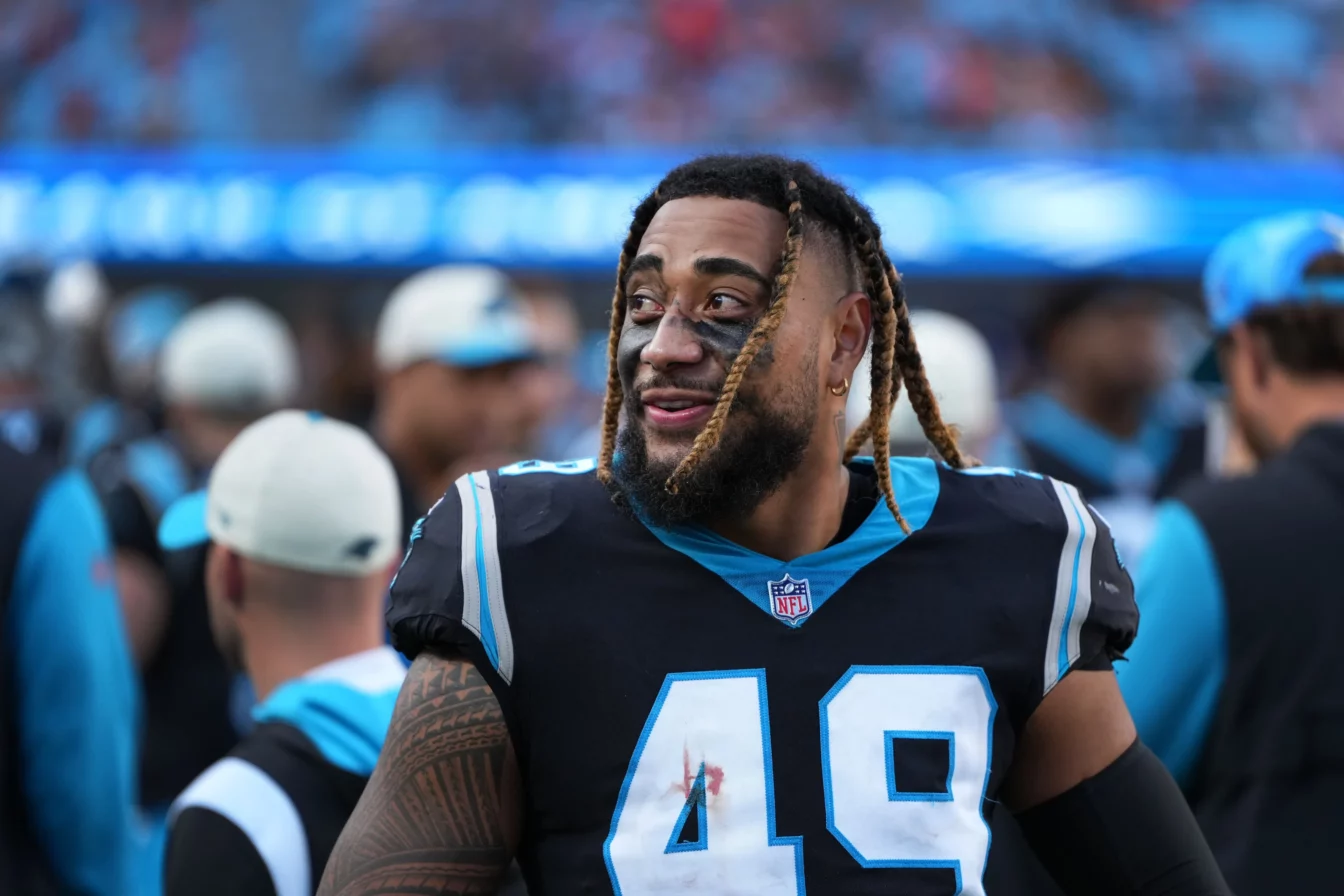 Does he do something similar with his white jersey? Yup. If anything, the tailoring is even more severe on the white jersey, with the blue portion of the stripe almost completely eliminated: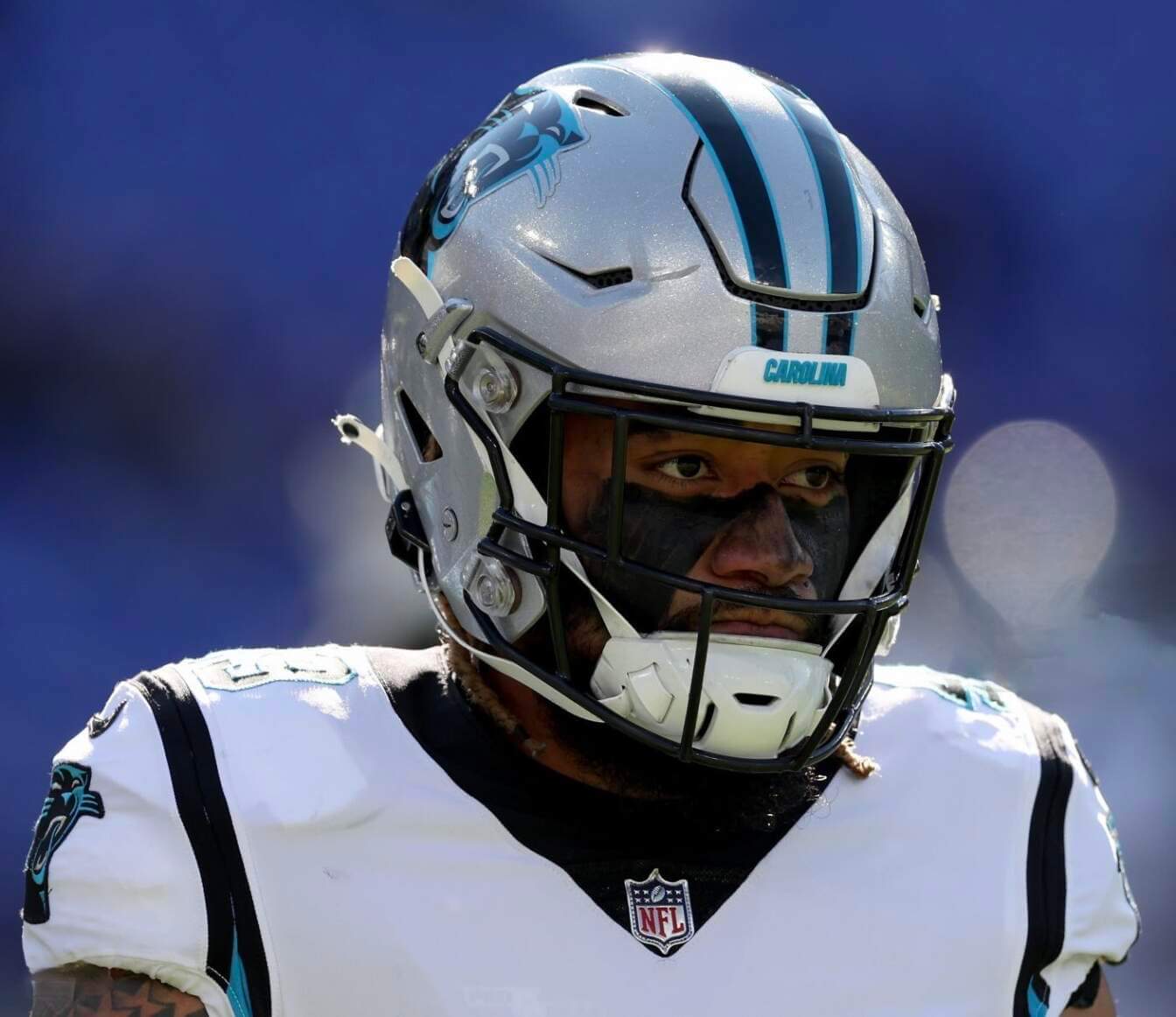 And here's another handy side-by-side comparison:
Has Luvu been doing this all season long? Nope — he started doing it in Week 11 (Nov. 20). Prior to that he wore conventional stripes, as seen in these shots from earlier in the season:
(In case you're wondering, the Panthers haven't yet worn their blue alternates this season, although they're scheduled to do so on New Year's Day. For what it's worth, Luvu had regular striping on his blue jersey last season.)
I assume Luvu switched to the custom tailoring in order to create a tighter fit — the latest step in the NFL's skintight-o-rama arms race. I tried to confirm that by asking the Panthers, where a spokesman said he'd try to get more info. I'll update this post if/when I hear back from him.
(Big thanks to Panthers Uniform Tracker honcho Scott Trembly, who brought this issue to my attention and deserves all the credit for this entry.)