As you know, I periodically partner with Grey Flannel Auctions in a program called What's It Worth?, where we invite Uni Watch readers to submit their potentially valuable sports collectibles for free appraisals.
One person who responded to our most recent call for submissions was longtime reader Bill Kellick, who sent in photos of something very, very special. He didn't want to put it up for auction (you'll understand why once you see what it is), but he agreed to write about it for Uni Watch. I'll hand the mic to him now.
My Father's MLB Autograph Collection
By Bill Kellick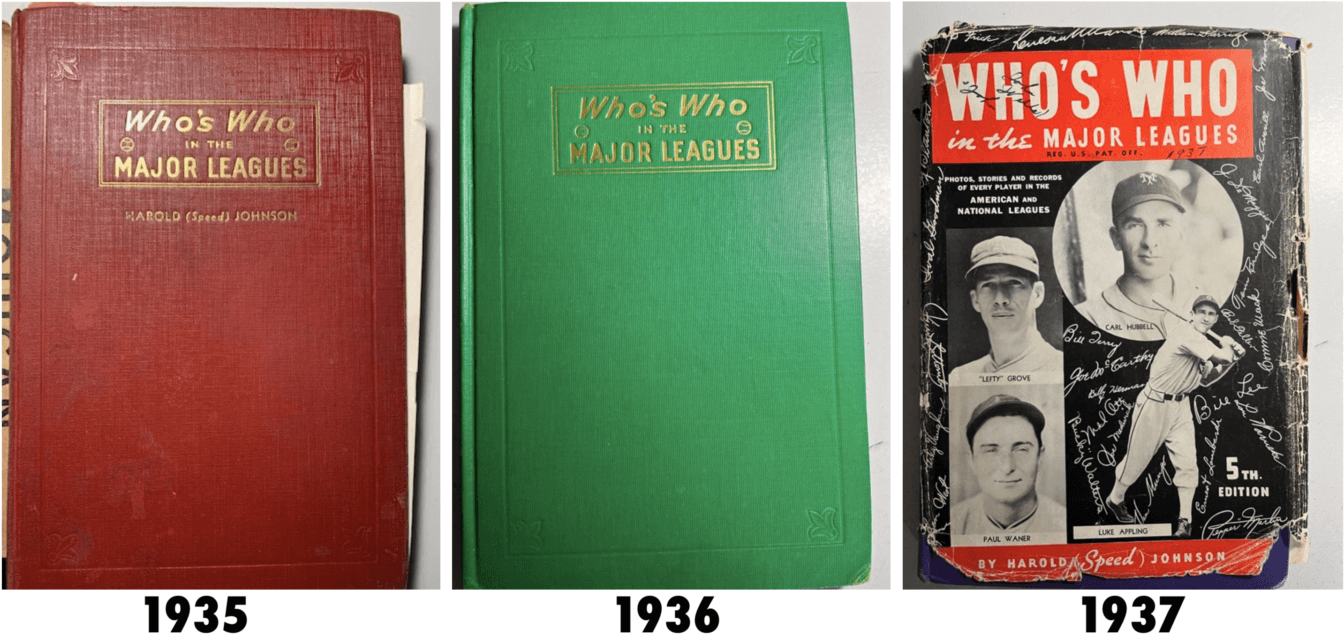 My father, who was born in 1923, grew up as a baseball fan, spurred on by his baseball-loving grandfather and uncle. From 1935 through 1938, he acquired each yearly edition of the baseball bible of the day, the hardcover Who's Who in the Major Leagues, by Harold (Speed) Johnson . Who's Who was an annual treasure trove of baseball information, complete with biographies and statistics for every player, coach, and team official. The bios themselves were little works of art, like this one for Cubs catcher Gabby Hartnett: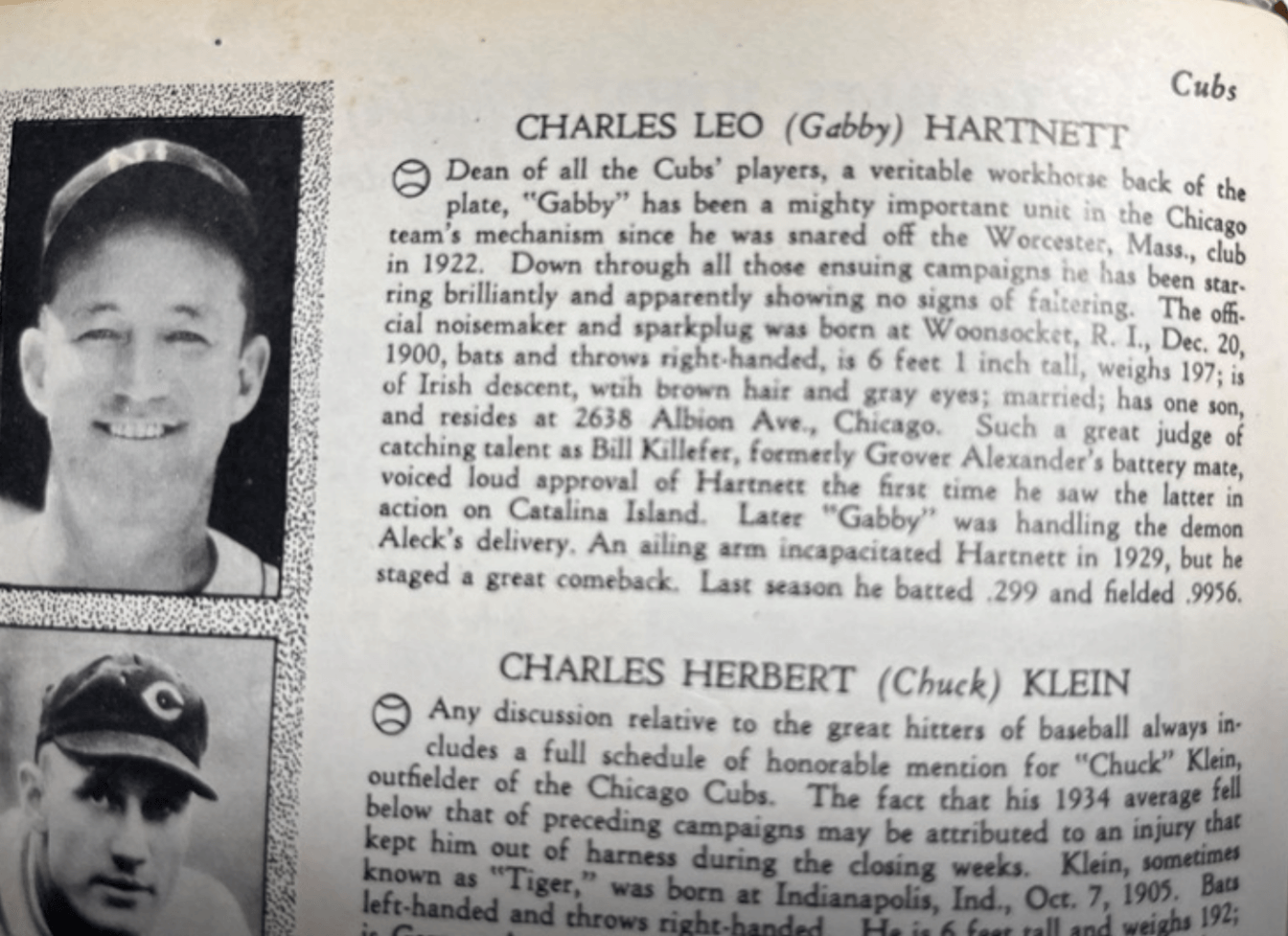 The bios sometimes included the players' mailing addresses — unthinkable in today's world — so my father wrote letters to numerous ballplayers. Many of them wrote back, usually with a nice, cordial letter. My father would then cut out the player's signature and paste it in his copy of Who's Who, often next to the player's bio and usually accompanied by the date of the autograph. Here are some examples: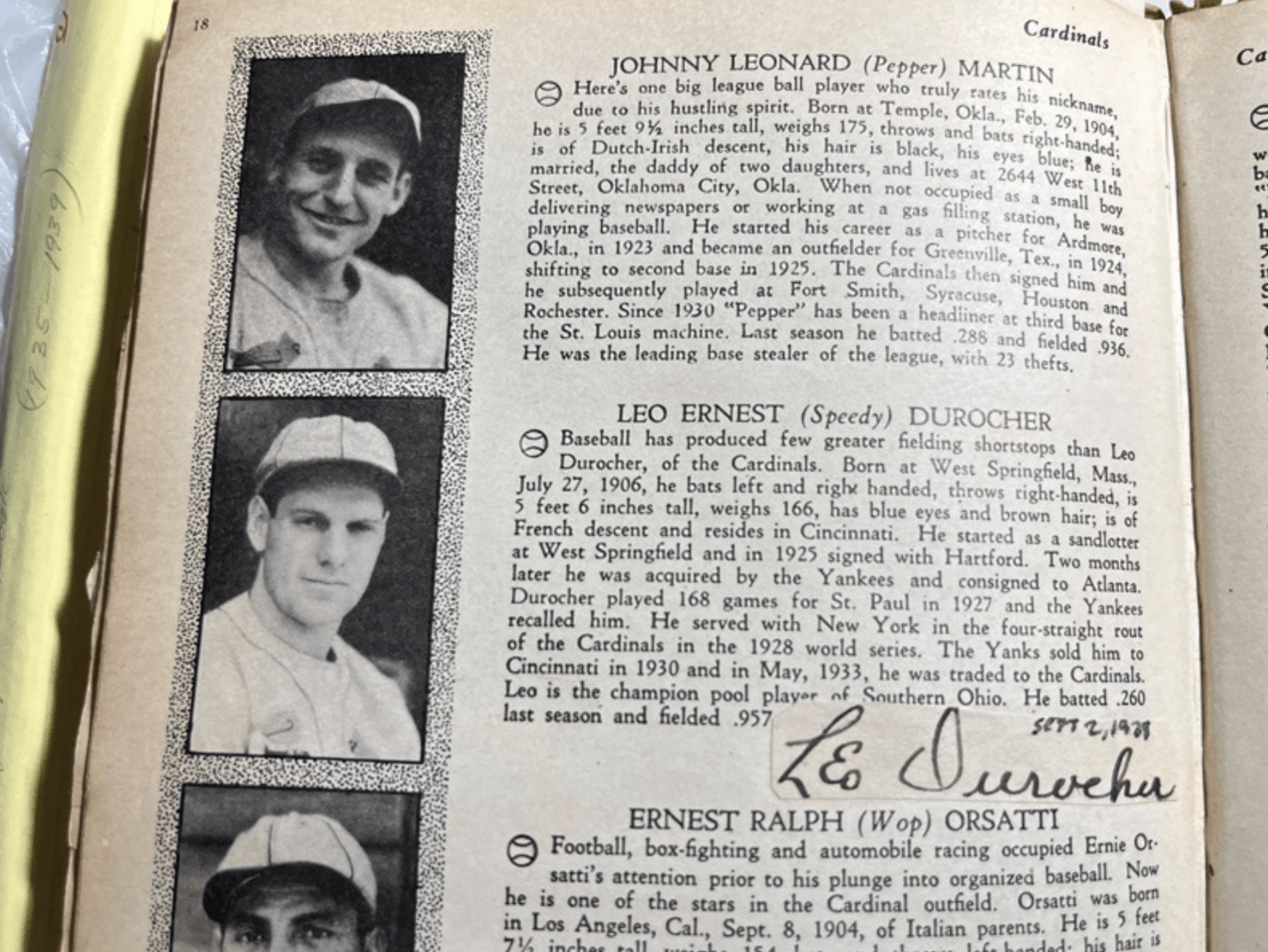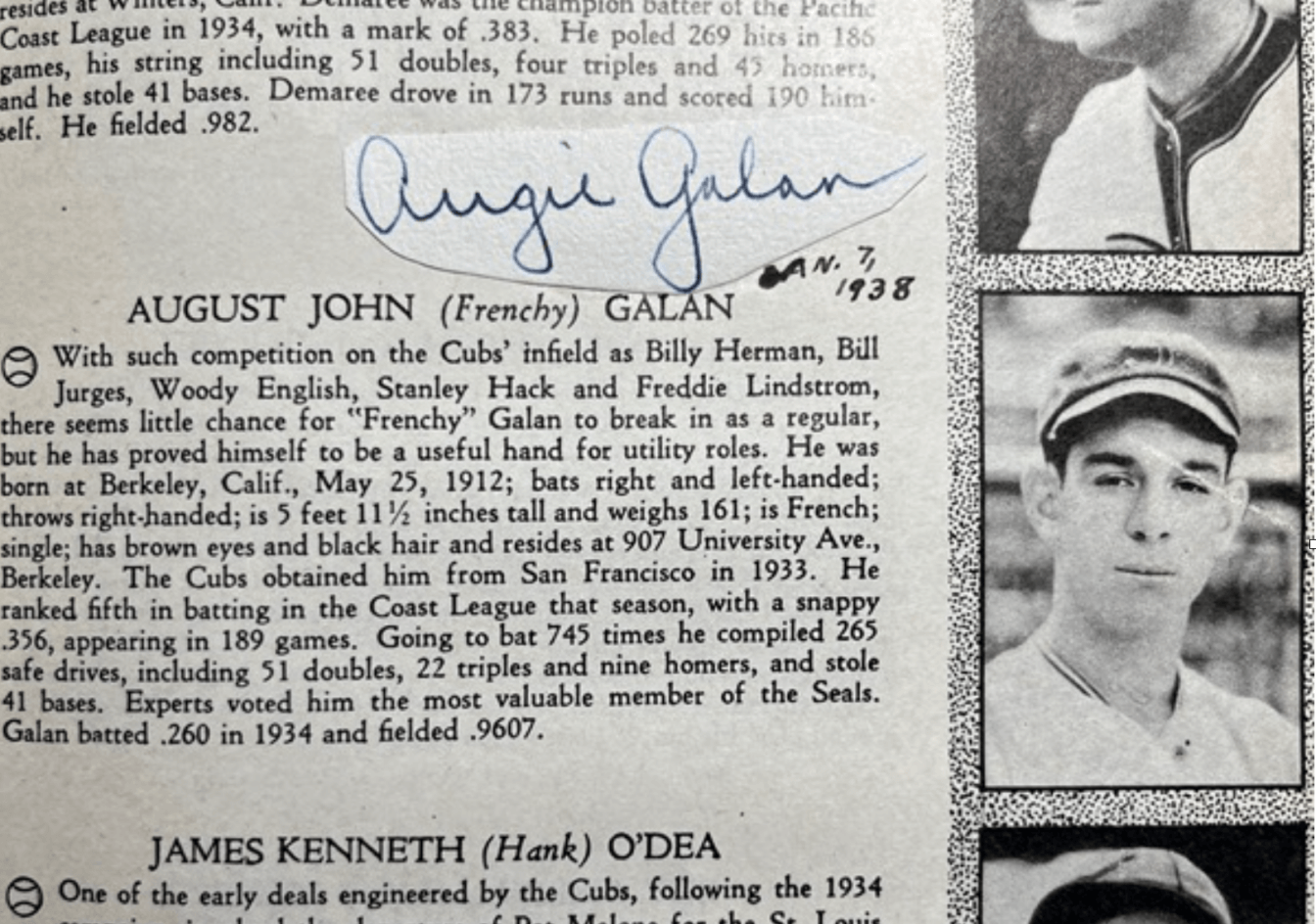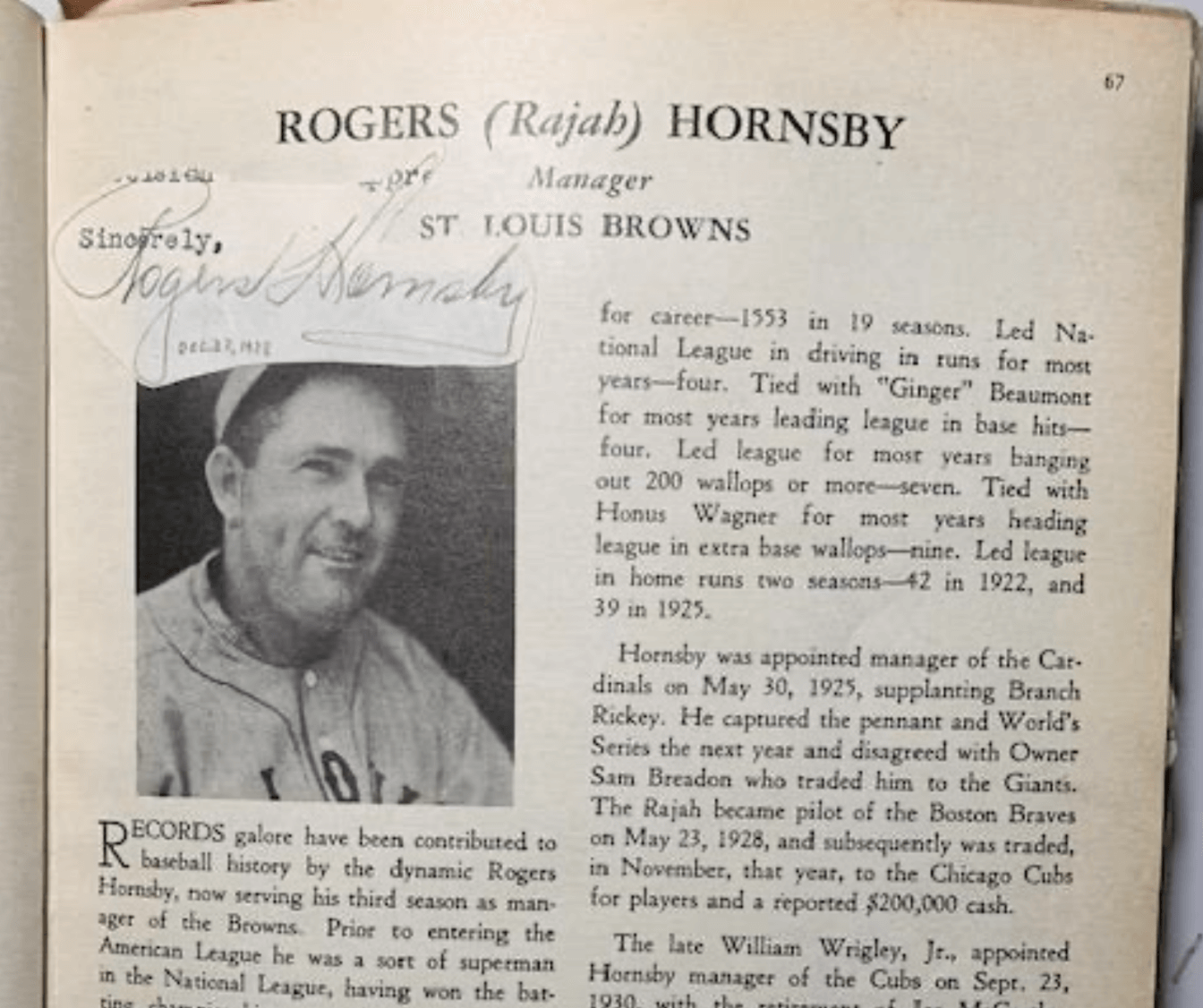 My father also put the autographs in other places throughout the Who's Who volumes, sometimes creating a scrapbook effect, as seen in these next several pages: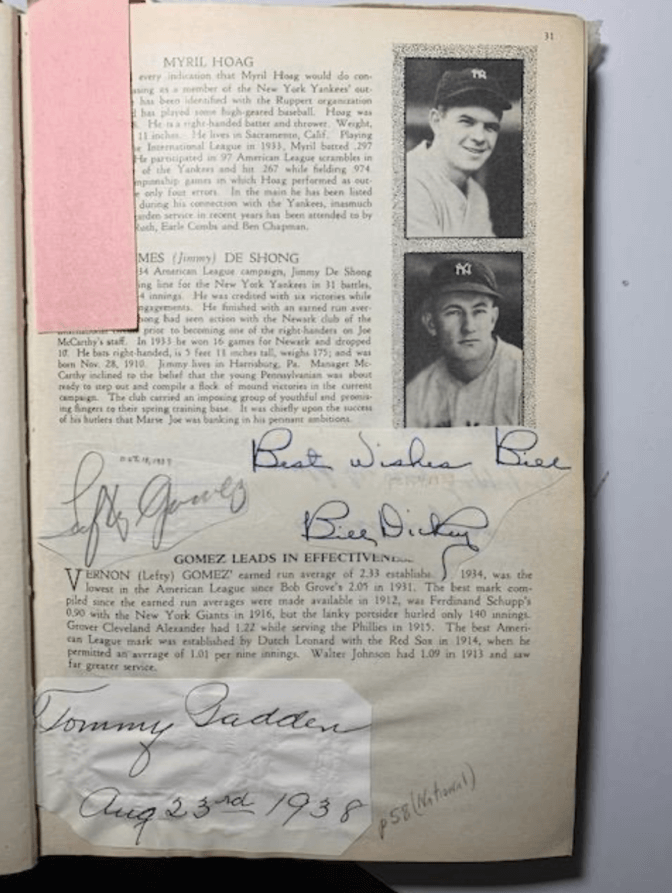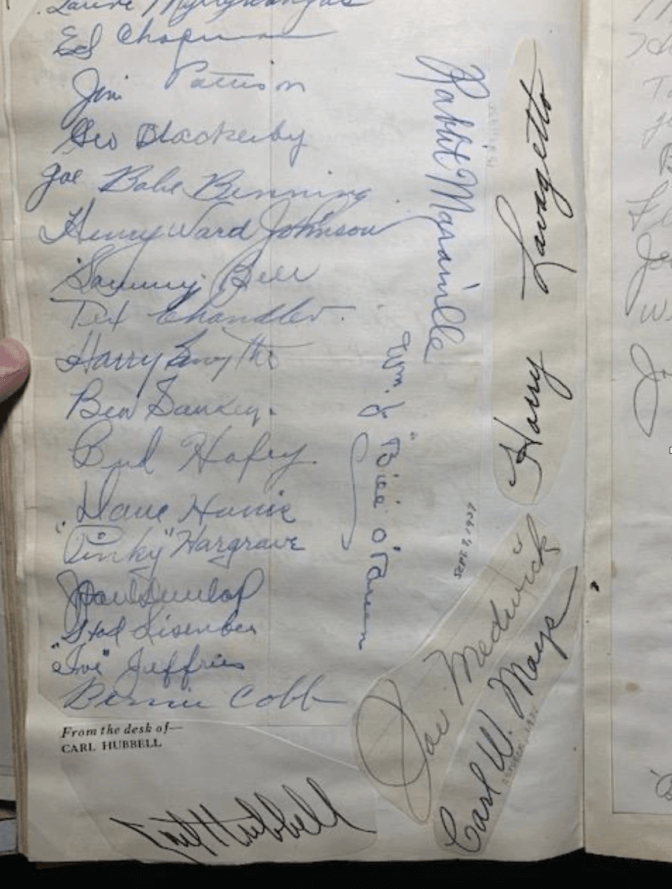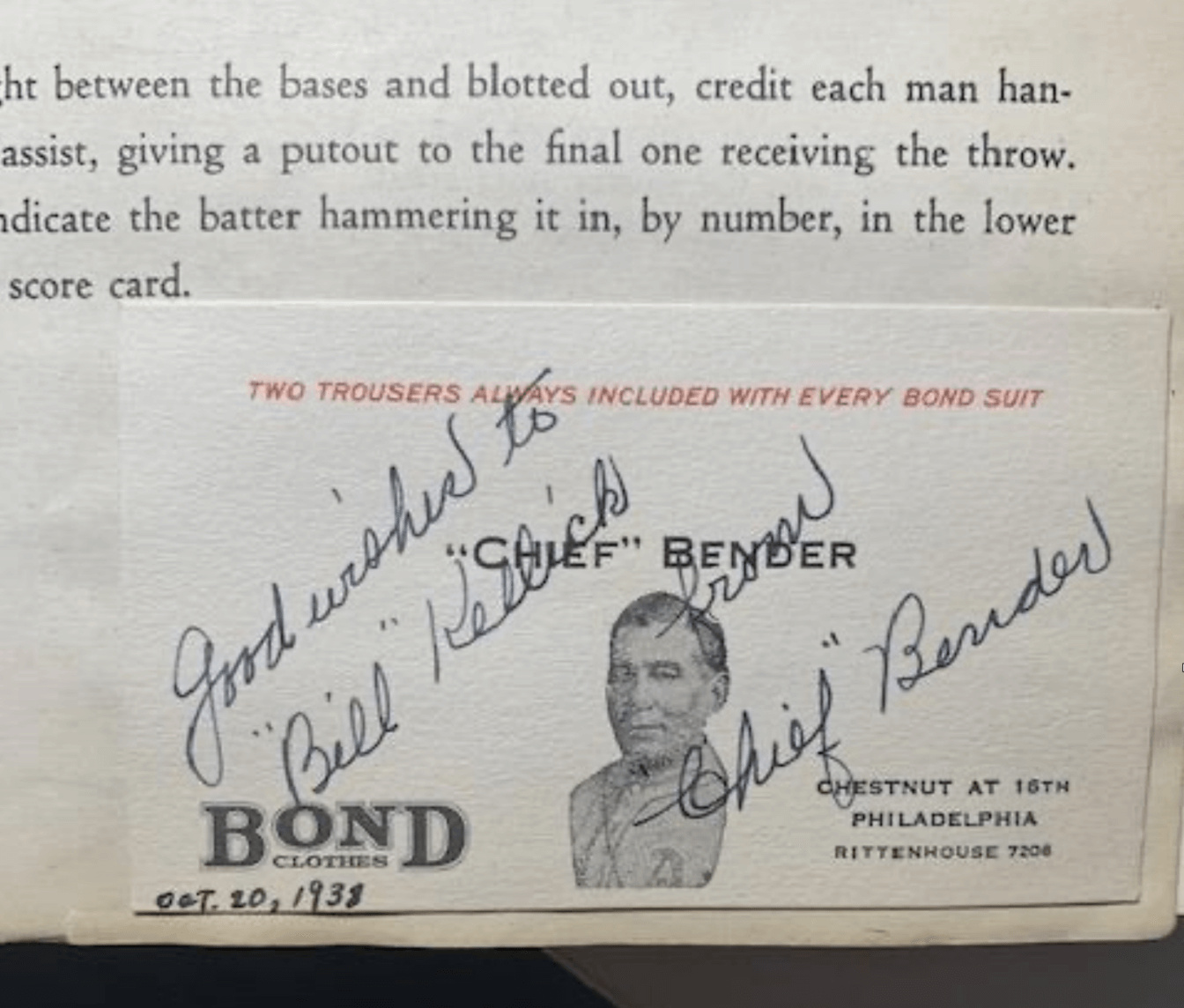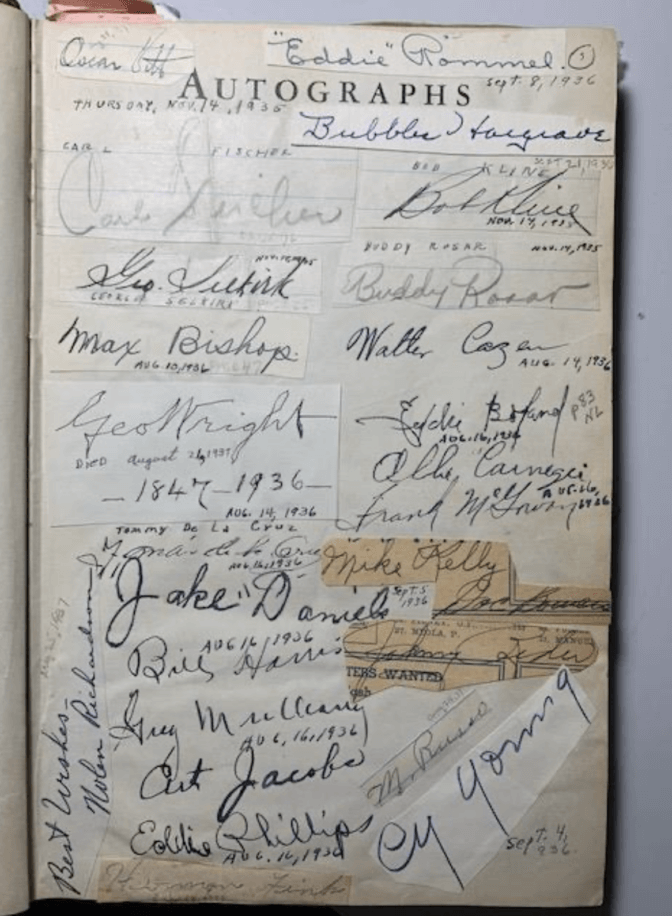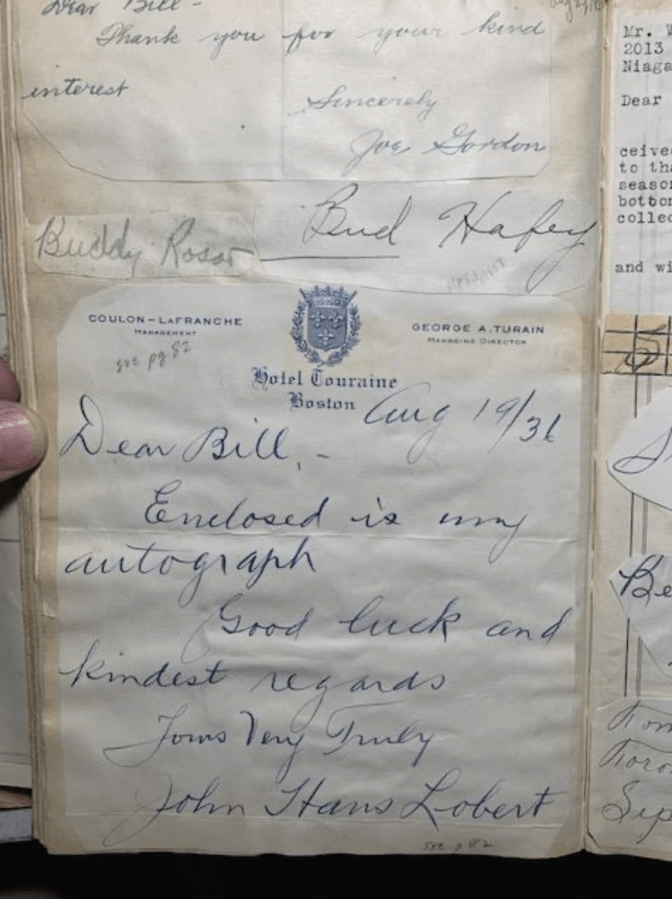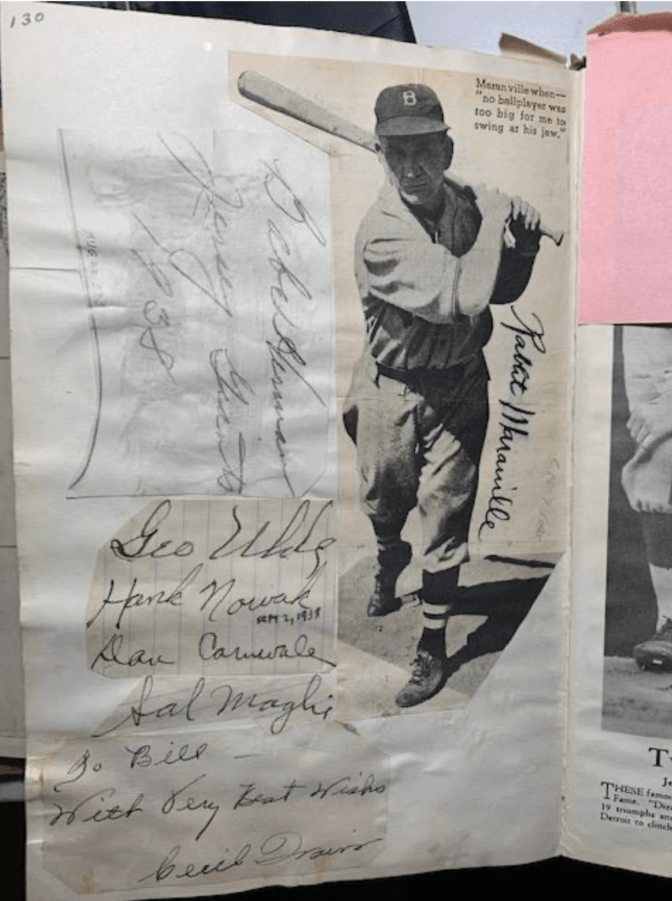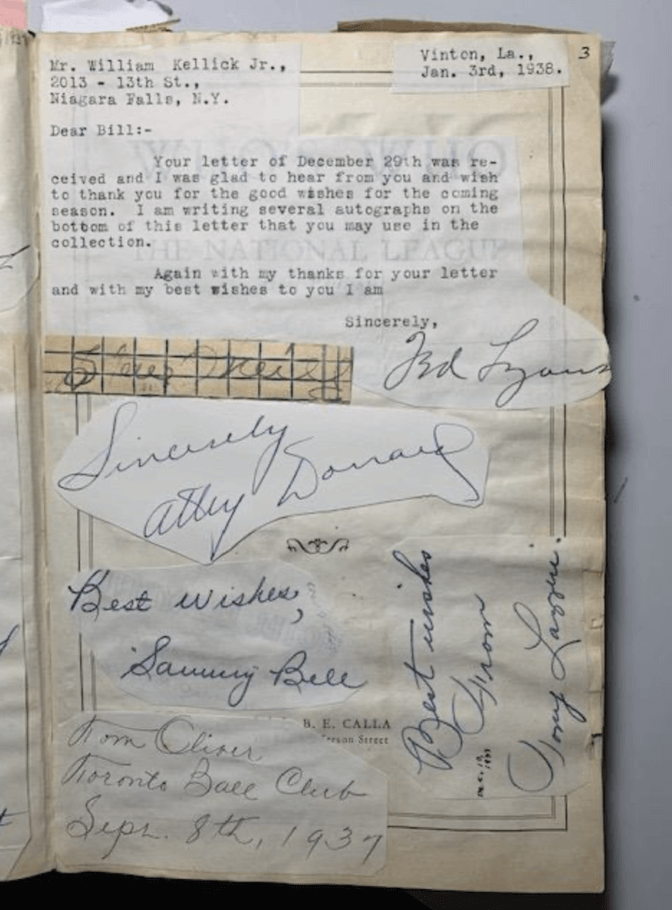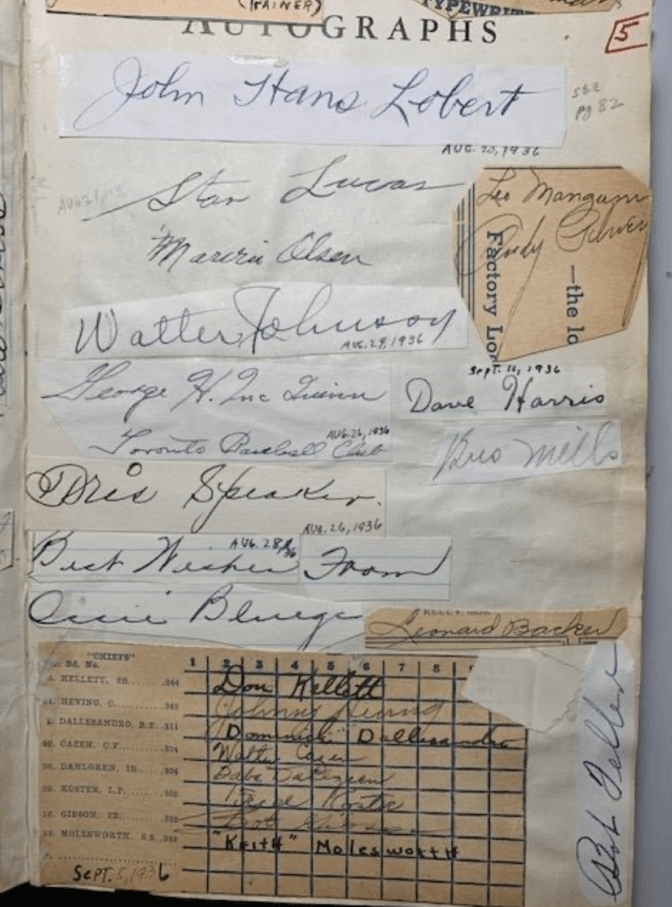 My father also kept many of the original letters and the envelopes they came in, which show an array of hotel envelopes and stationery: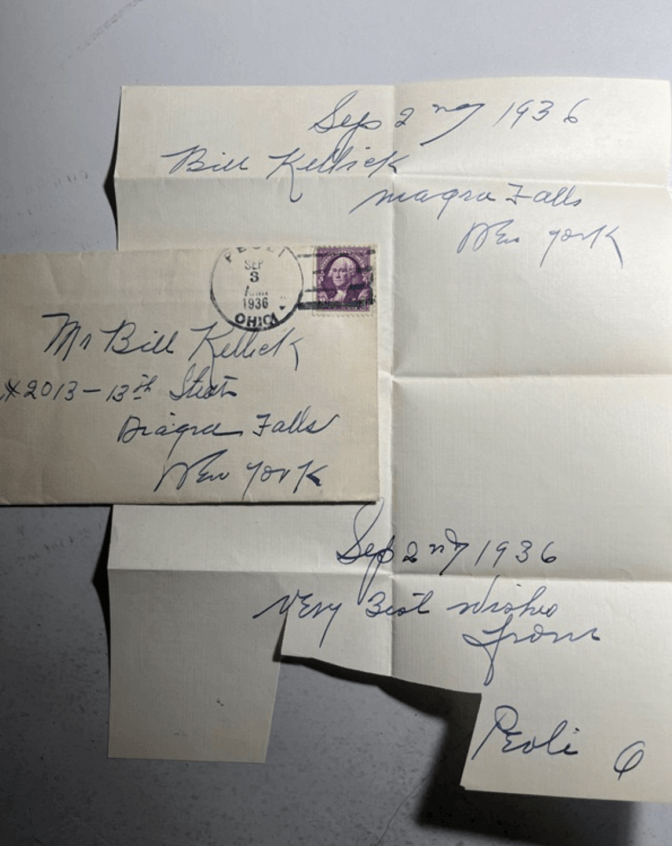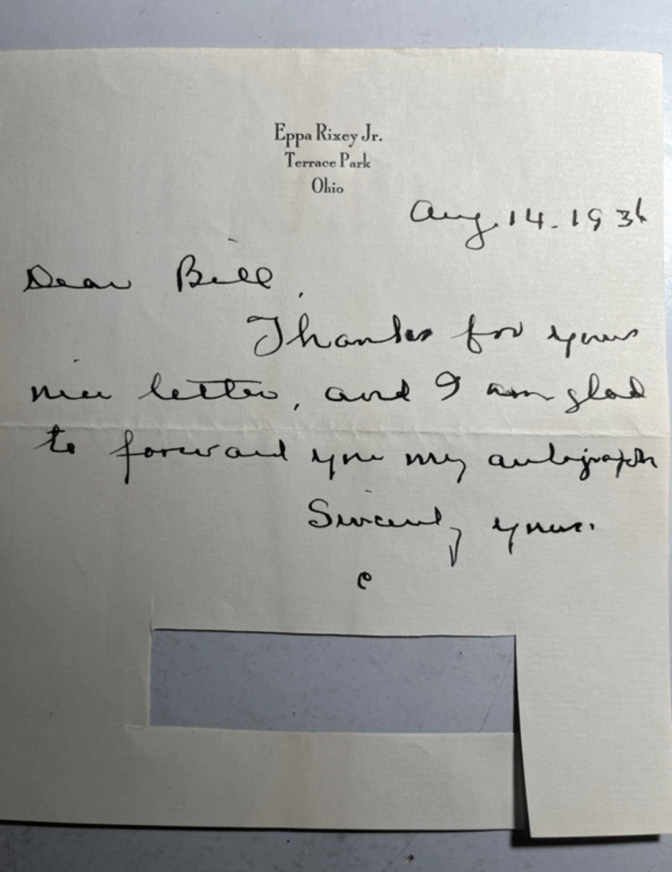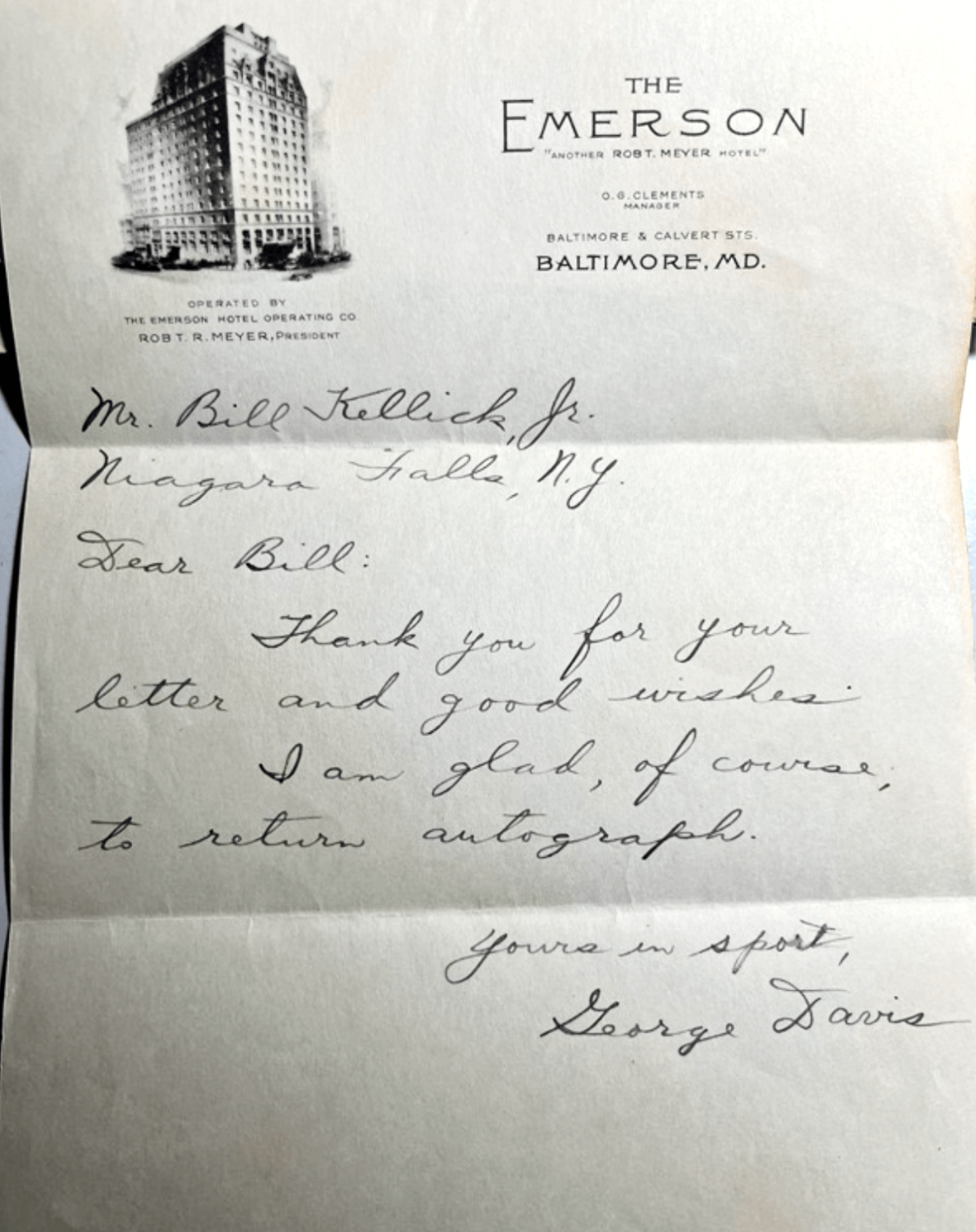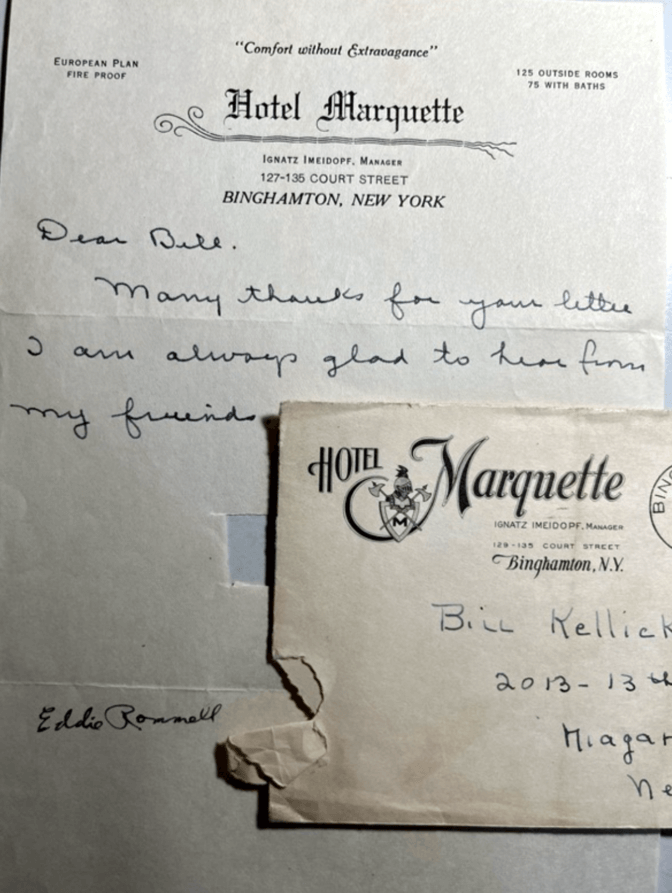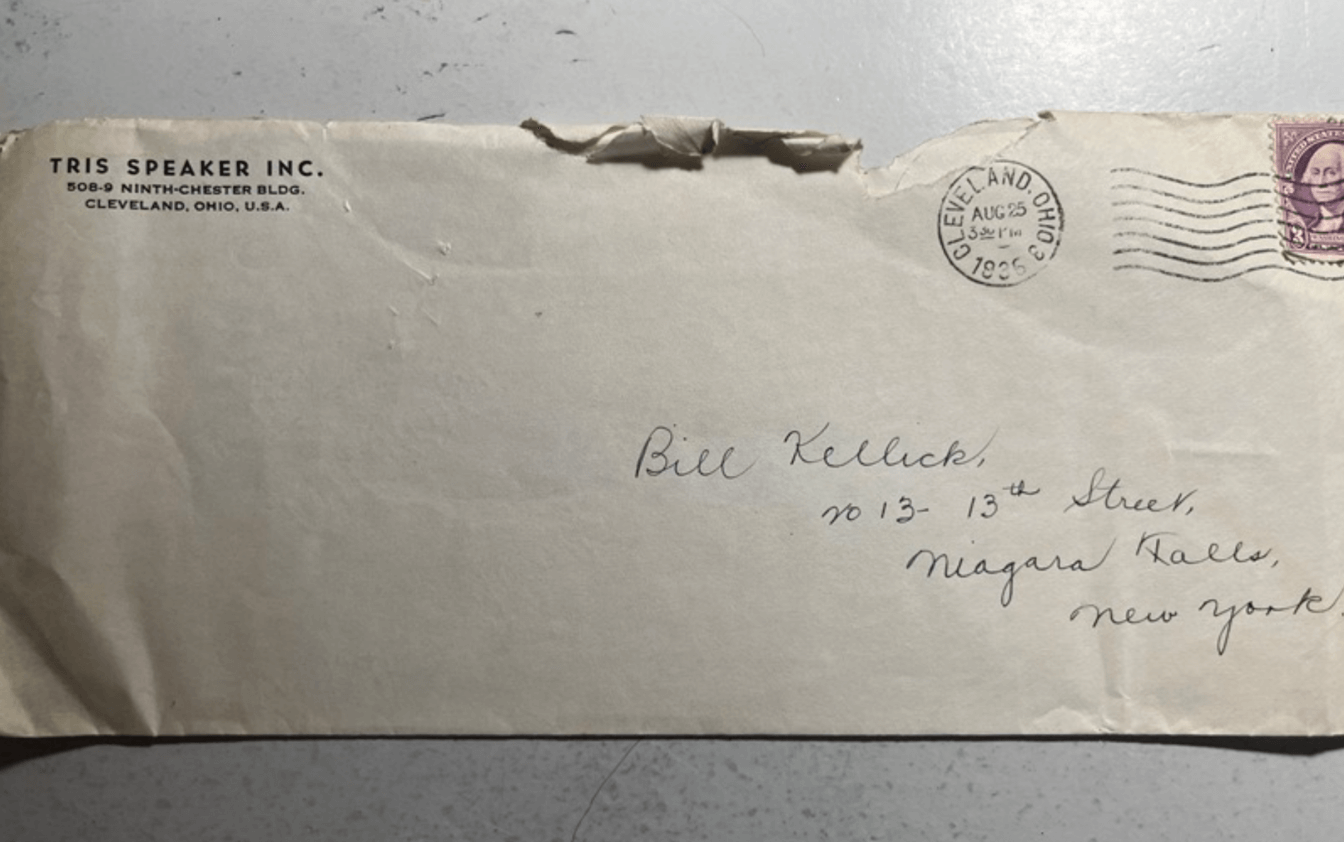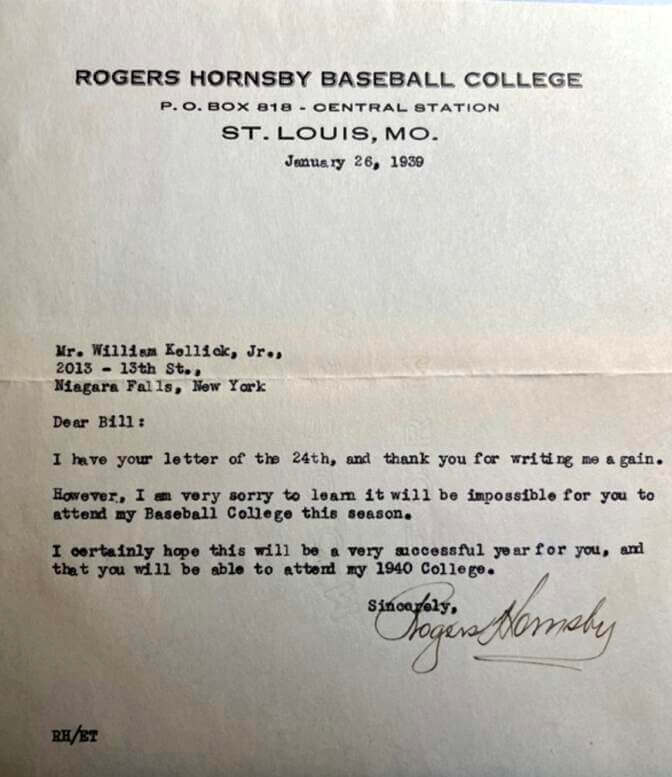 My father passed away in 2002. From the late 1980s until his passing, we would bond over baseball by playing Strat-O-Matic, with him managing teams like the 1927 Yankees or 1934 Cardinals against my modern-day clubs. This was how I learned a lot more about the players of the past and his recollections of them. This led me to become more interested in his autograph books, which I inherited upon his passing.
Although I have no intention of selling the books, it was interesting to have them appraised. Here's what Michael Russek of Grey Flannel Auctions had to say about them:
WOW! Very impressive collection of baseball autographs here. My favorite part is that it was your father's and the work that he put into it.

George Wright, Cy Young, Walter Johnson, and Chief Bender are the most collectible in the autograph market and much of the value lies in their signatures.

How they were obtained is great but some are inscribed to your father and others look like they may have some condition issues with how they were applied/secured to the pages. That said, if all are authenticated, a conservative pre-sale auction estimate would be somewhere in the neighborhood of $4,000 to $8,000.
———
Paul here. Is that an amazing family heirloom or what? Such an incredible thing to have!
Although not related to Who's Who or autographs, Bill's father also kept a scrapbook of newspaper clippings that included some great baseball cartoons from the day:
I loved looking at all this old ephemera, and I'm sure you folks did as well. Please join me in thanking Bill for sharing these treasures with us.
---