The Sean Taylor Memorial inside FedEx Field.

Number 21 always and forever pic.twitter.com/yCCMinnUBX

— Scott Abraham (@Scott7news) November 27, 2022
Today is the 15th anniversary of former Washington safety Sean Taylor's death, so the Commanders have just unveiled a memorial installation for him at their stadium. You can see the unveiling in the video embedded above.
How bizarre is this gesture? Let us count the ways:
There were reports earlier in the week that they'd be unveiling a statue. Obviously, this is not a statue; I'm not sure it even rises to the level of a mannequin. For starters, it has no face. And its arms are made of wire: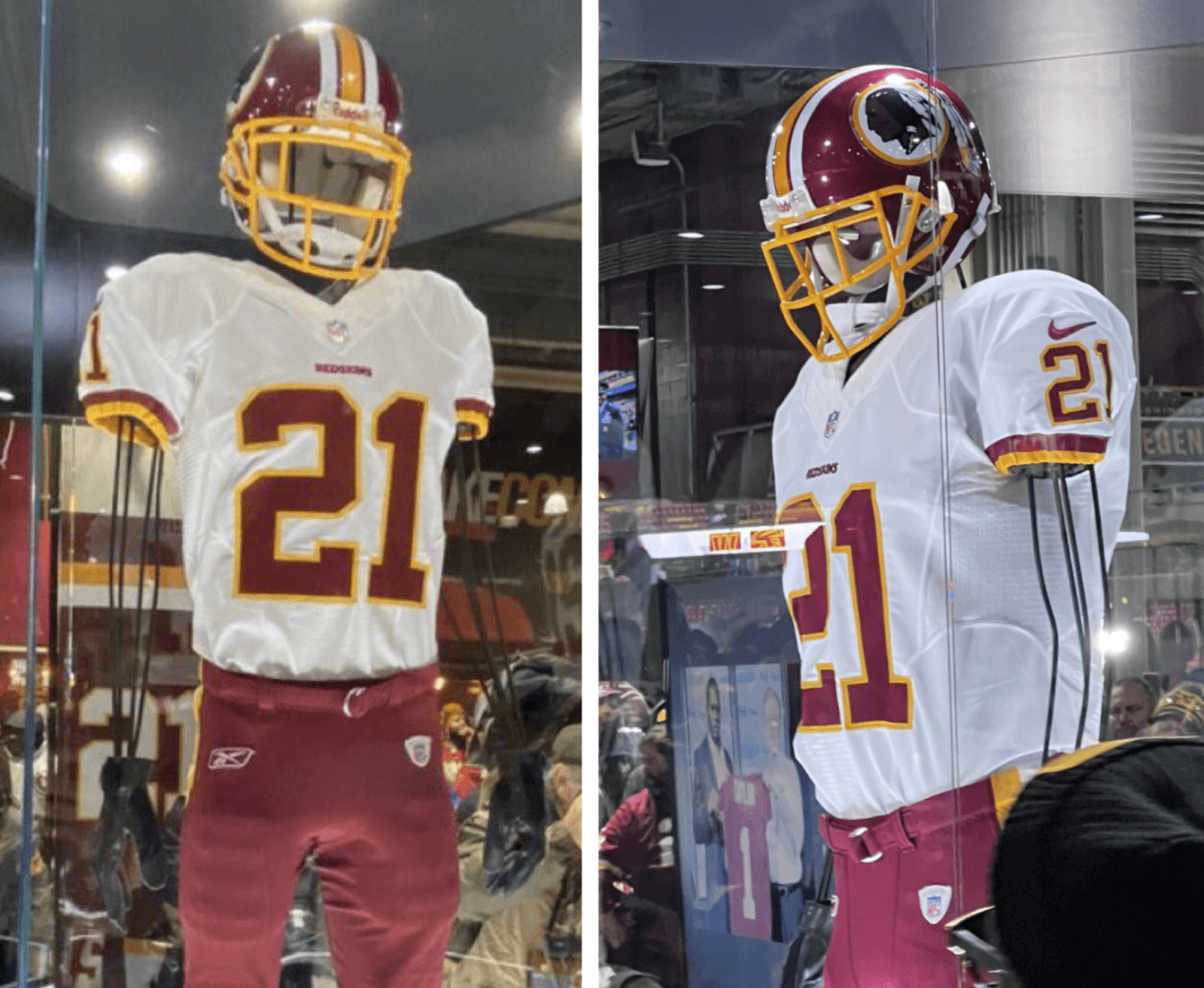 As you can see in those last two photos, the figure is wearing a Nike jersey (something Taylor never wore in real life) and Reebok pants.
As you can also see, they didn't use Taylor's signature facemask tape stripes. This is a particularly inexplicable omission given that they're selling a T-shirt featuring the taped-up facemask, so they understand that the tape job was part of Taylor's personal style. But they didn't bother to include it on the figure.
I'm not a footwear expert, but these Adidas cleats look more like soccer gear (can anyone confirm?):
All in all, a very odd piece of work. Insert all the obvious Dan Snyder jokes here.
———
Update: Sure enough, the cleats actually have "World Cup" printed on them!