There's quite a screwjob brewing in Rockford, Ill., where the Rockford IceHogs — the AHL affiliate of the NHL's Chicago Blackhawks — will play as the Screw City IceHogs on Dec. 9, and possibly for additional dates later this season.
The "Screw City" identity refers to Rockford's industrial heritage as a manufacturing center for fasteners, like screws. During World War II, the city became known as the Screw Capital of the World. (It's also known as the Forest City, but that type of nickname never seems to become the basis for a uniform.)
Here's the jersey that the team will be wearing for the Screw City game: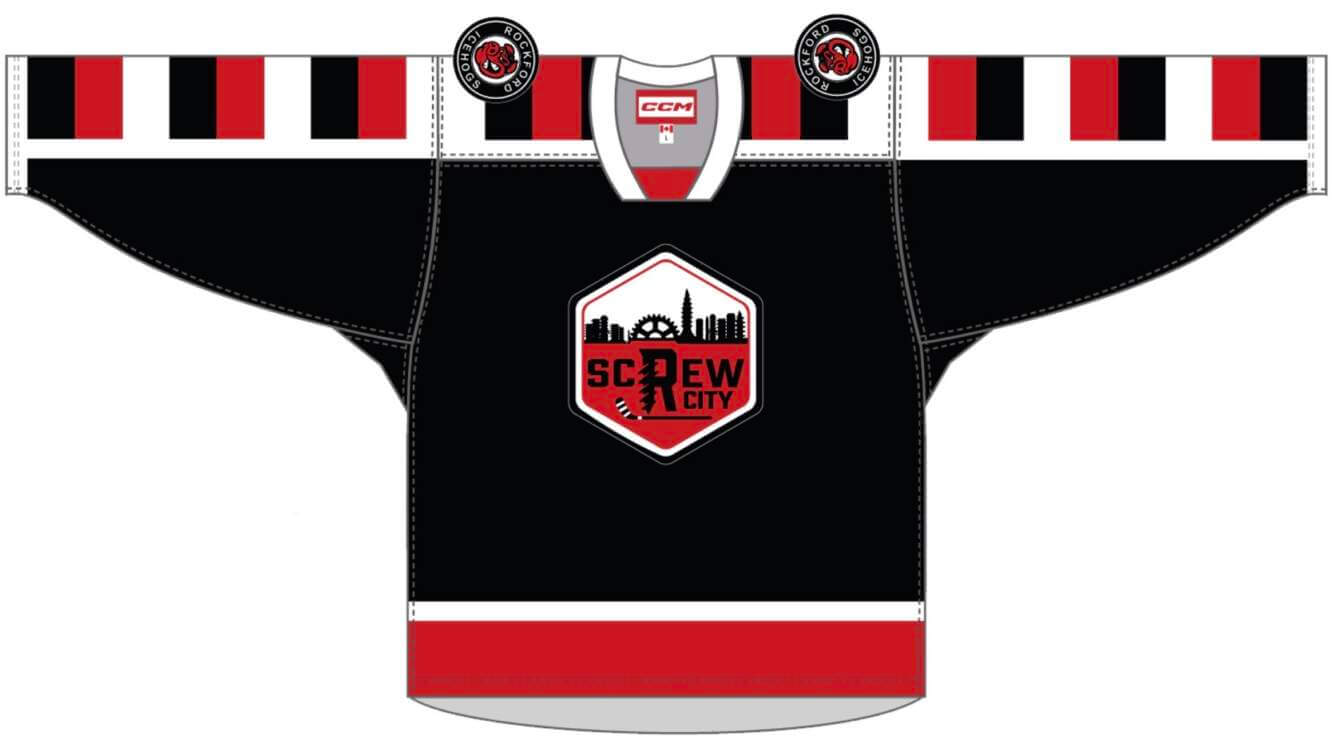 I like how they're leaning into the screw motif with the threaded R, the screw/sprocket skyline, and even the screws in the "12/9/22" date in the graphic at the top of this page. Screw everything!
(My thanks to our own Phil Hecken for letting me know about this one.)