The Diamondbacks began play in 1998 (one year before Uni Watch!), which means they'll be marking their 25th anniversary next season. Yesterday they released a new anniversary logo, which will presumably be worn as a patch on their caps and/or jerseys next year.
Overall, it's a nice enough design. I do have two quibbles with it, however:
I could live without "Arizona Born," which (a) sounds too much like a hashtag and (b) like, duh, the team is from Arizona — just like every other team is "[state] born" (except for the handful of franchises the have relocated). The Cubs are Illinois born, the Tigers are Michigan born, blah-blah-blah. Seems like a stupid thing to be bragging about.
This didn't initially jump off the screen at me, but now that I've seen it, I can't un-see it: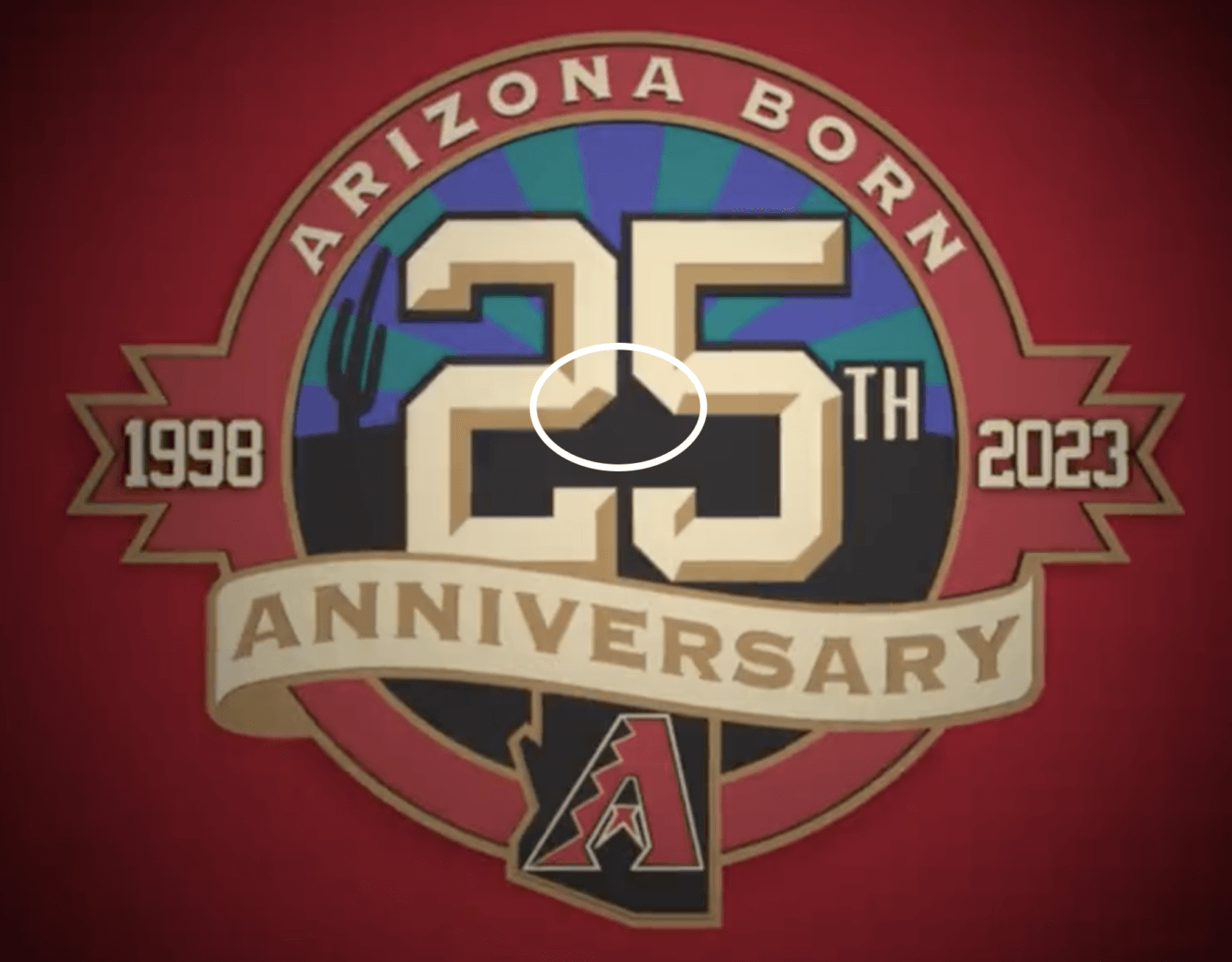 I understand that the "2" and the "5" in this font are not mirror images of each other. But if you're going to push the two numerals so close to each other, it would be nice if the turns toward the horizontal strokes could align, just to create a sense of symmetry. Instead, the mismatch in that area that I've circled is like a splinter in my brain — a small thing that's really annoying.
The (Devil) Rays will also be celebrating their 25th anniversary next season, so I imagine we'll be seeing an anniversary logo from them in the near future.