Reader Jonathan Safron has season tickets for the Bears. His seats are right behind the visiting team's bench, which gives him a good view of the various trainers' cabinets that teams bring with them on the road. What you see above, for example, is the cabinet that the Dolphins had on the sidelines last Sunday. If you look closely, you can see that one of the labels says, "Pee Bags." I guess it makes sense that they'd have those, but I'm a little surprised they don't have a more clinical-sounding name for them. I'm also amused to see that there's a pain-relief product called "Pain-Off," which seems amusingly literal. Like, if they ever come up with a cure for cancer, will it be called "Cancer-Off"?
Here's Washington's cabinet, which features a lot of the same stuff (nail clippers, headache pills, etc.), but also includes a few items that Miami doesn't have, including ChapStick. Also: No pee bags!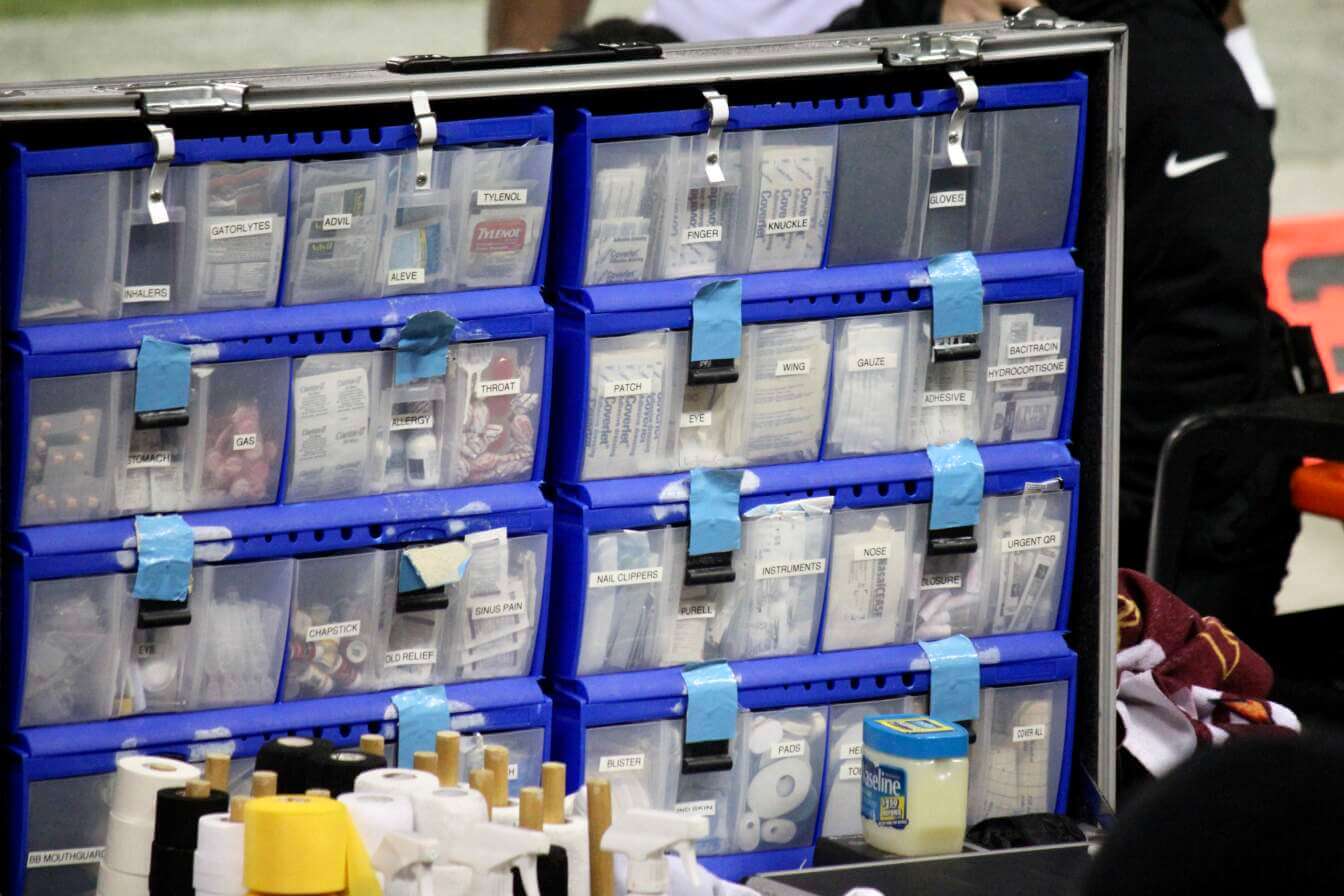 And here's Houston's cabinet. The resolution isn't as good on this one, so the labels are harder to read, but you can still get the idea for most of them: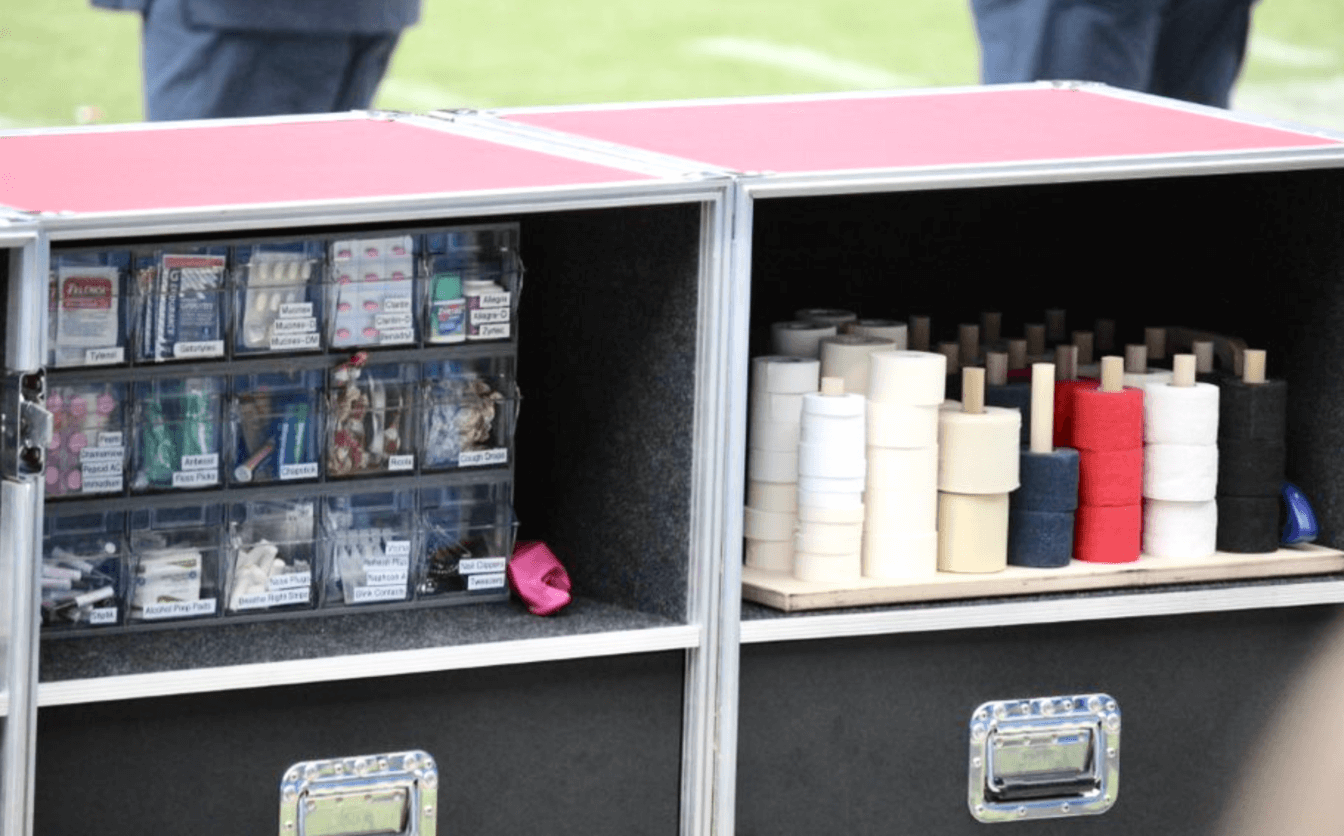 Once again: No pee bags! The clear message here is that the Dolphins rank near the bottom of the league in bladder control.
One thing I like from those last two photos is that the Commies and Texans both have lots of team-colored tape wraps on hand (for spatting, I assume).
Big thanks to Jonathan for sharing these shots with us — fun stuff!
---