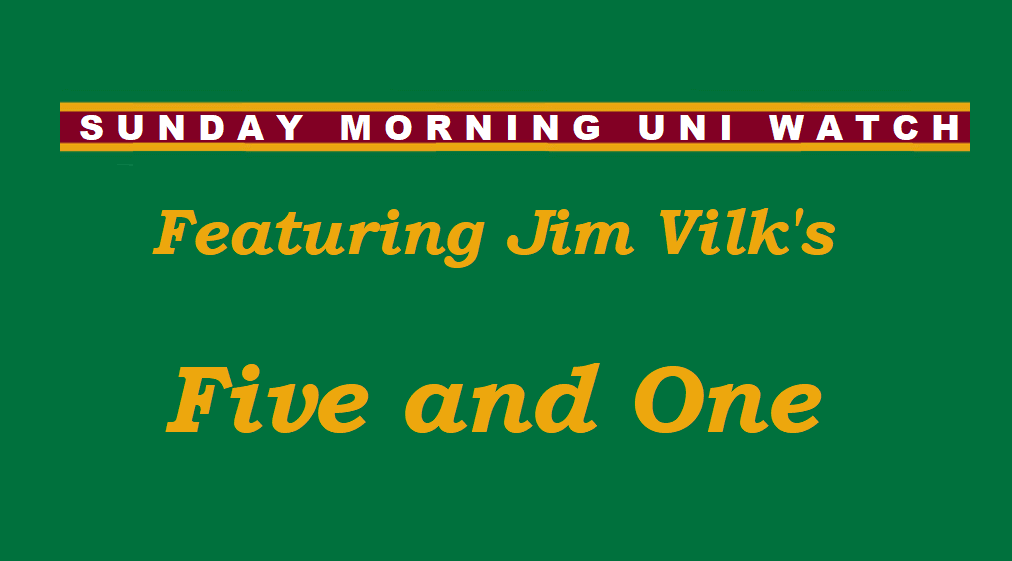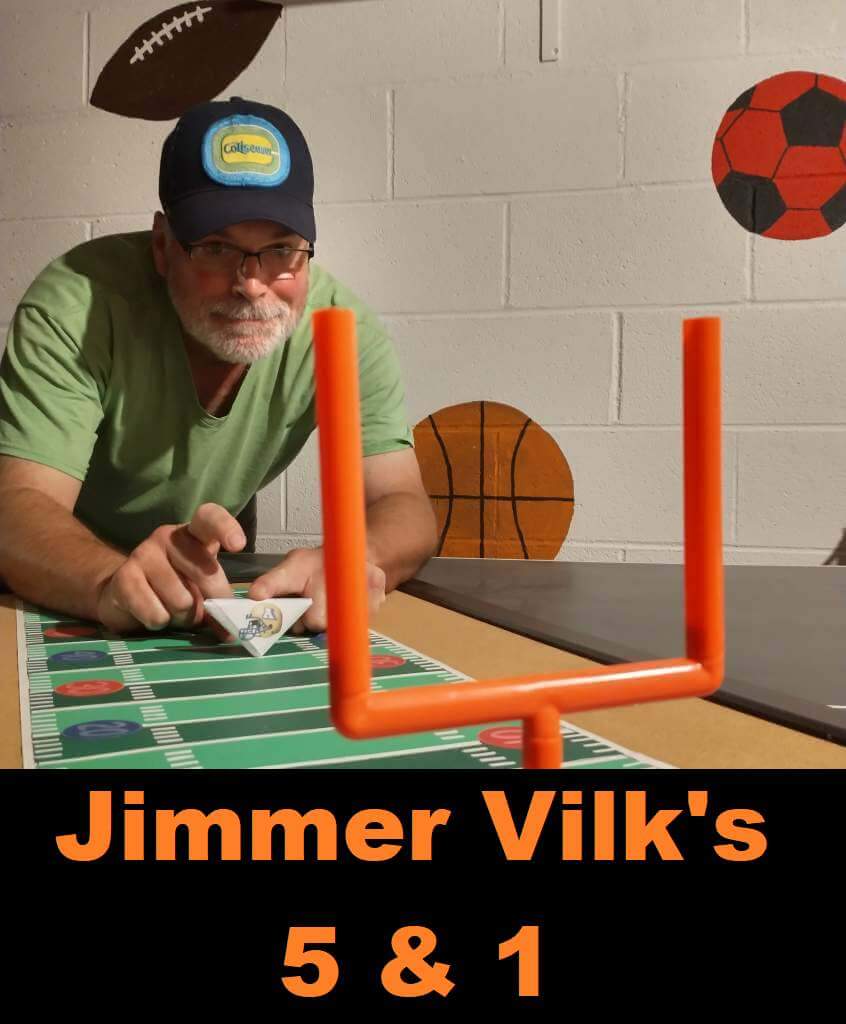 Jimmer Vilk's 5 & 1
Welcome to the Five and One for 2022!
After more than a decade in hiatus, Jim Vilk (the original "5 & 1" decider) returned! And he's back again for 2022.
The concept of the 5&1 is simple: Jim will pick five good matchups (not necessarily the five best anymore… he will have categories that will change from week to week) and one awful matchup.
You may agree and you may disagree — these are, after all, just opinions and everyone has one. Feel free to let him know what you think in the comments section.
If you have a game you feel is "worthy" of consideration for the 5 & 1, please either post it in the comments below or tweet Mr. Vilk @JVfromOhio.
Here's today's 5 & 1:
• • • • •
"Darkness falls across the land
The extra hour is here at hand!"
(Insert Vincent Price laugh)
A very good morning to one and all! I hope you took advantage of that extra hour of sleep. Now, join me as I light a candle instead of cursing the darkness, shining a light on five very good matchups. We begin with…
__________
5. The "Golden State Of Mind" Matchup:
Cal/USC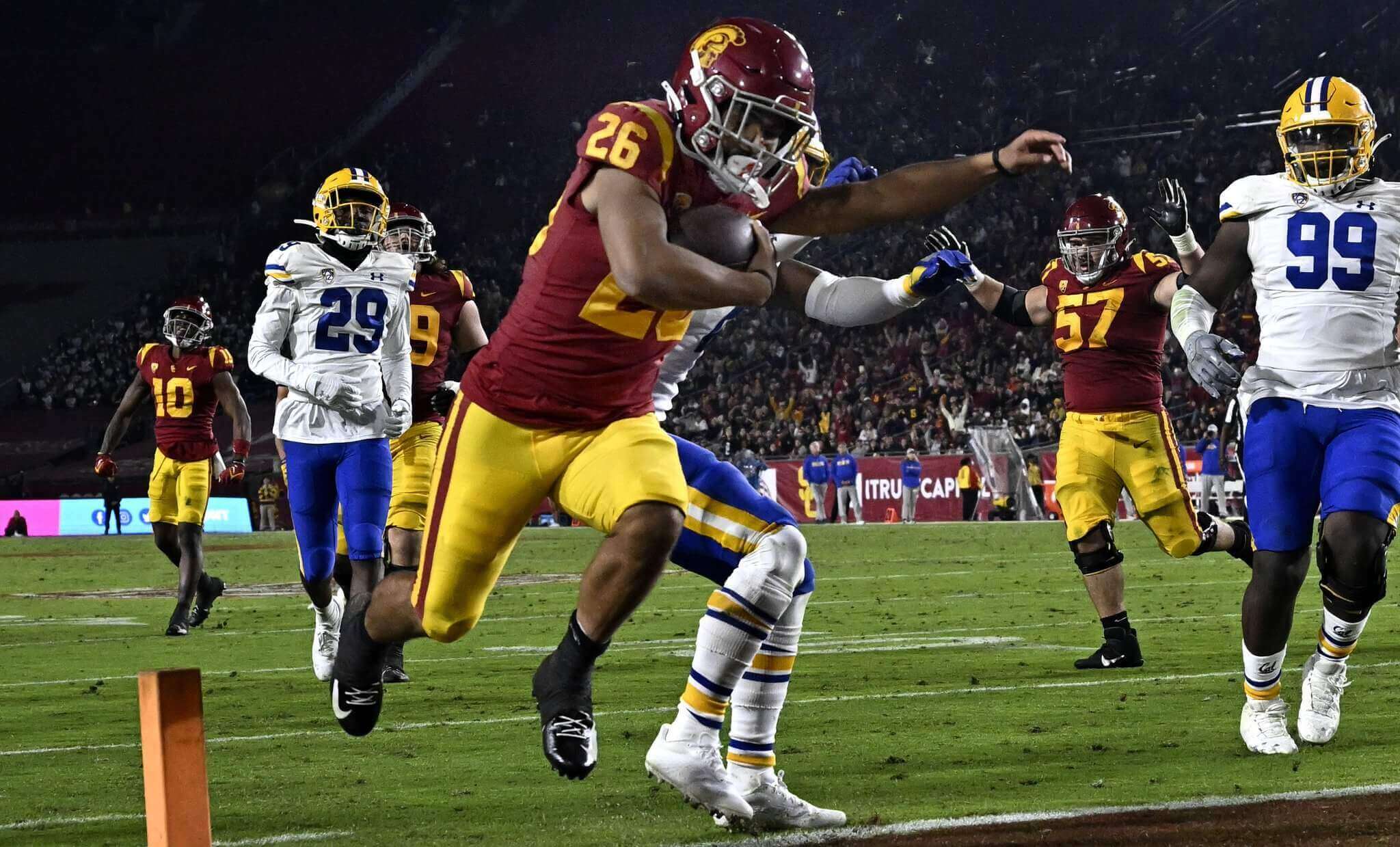 I was going to rank this brightly colored game a lot higher, until I saw the infamous tiny Under Armour numbers on the Bears.
__________
4. The "Don't You Dare Make A Potty Reference" Matchup:
Western Michigan/Bowling Brown Green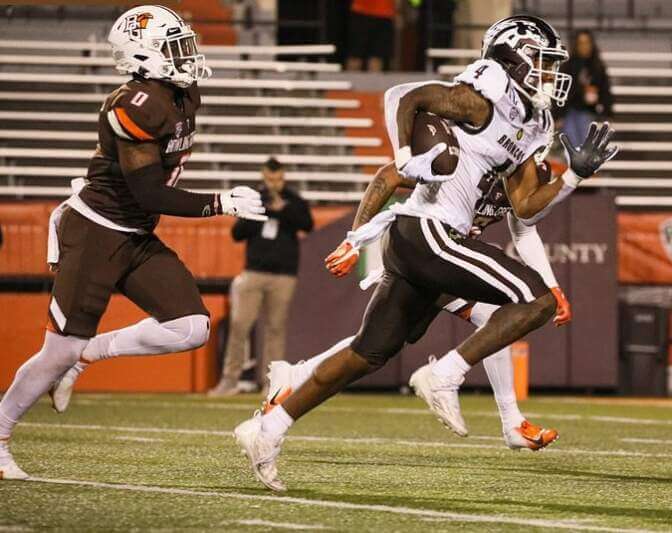 I'm calling it The Chocolate Bowl!
__________
3. The "While I Love A Standard Block Font…" Game:
Syracuse/Pitt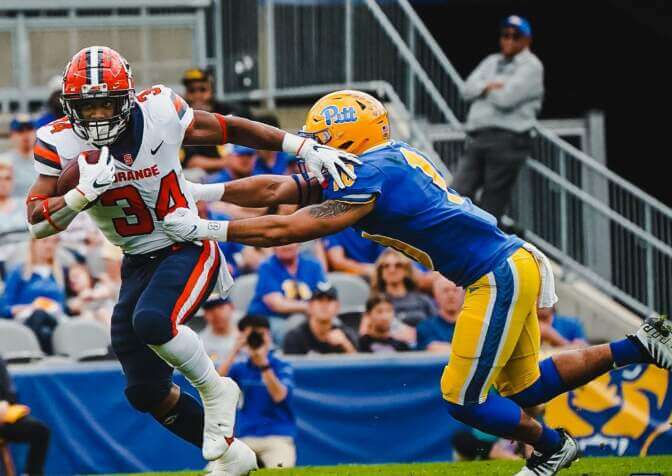 …Pitt's Cathedral font is really growing on me as well.
__________
2. The "You Knew This Was Coming, You Just Didn't Know Where" Matchup:
Alabama/LSU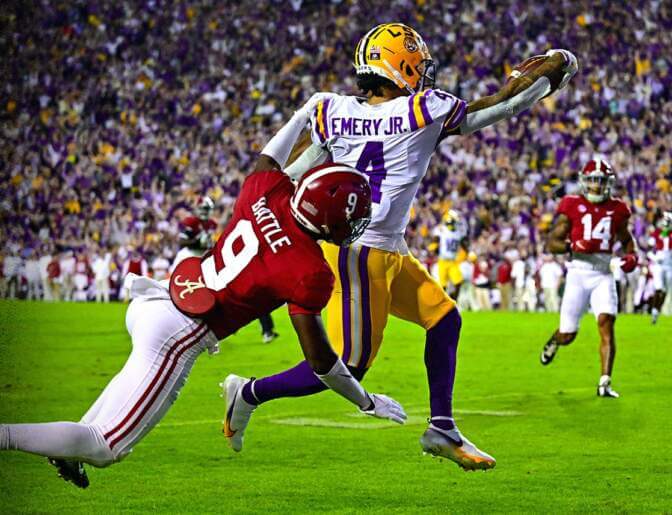 Not only the second best matchup, but the second best in the SEC!
__________
1. Simply The Best:
Kentucky/Missouri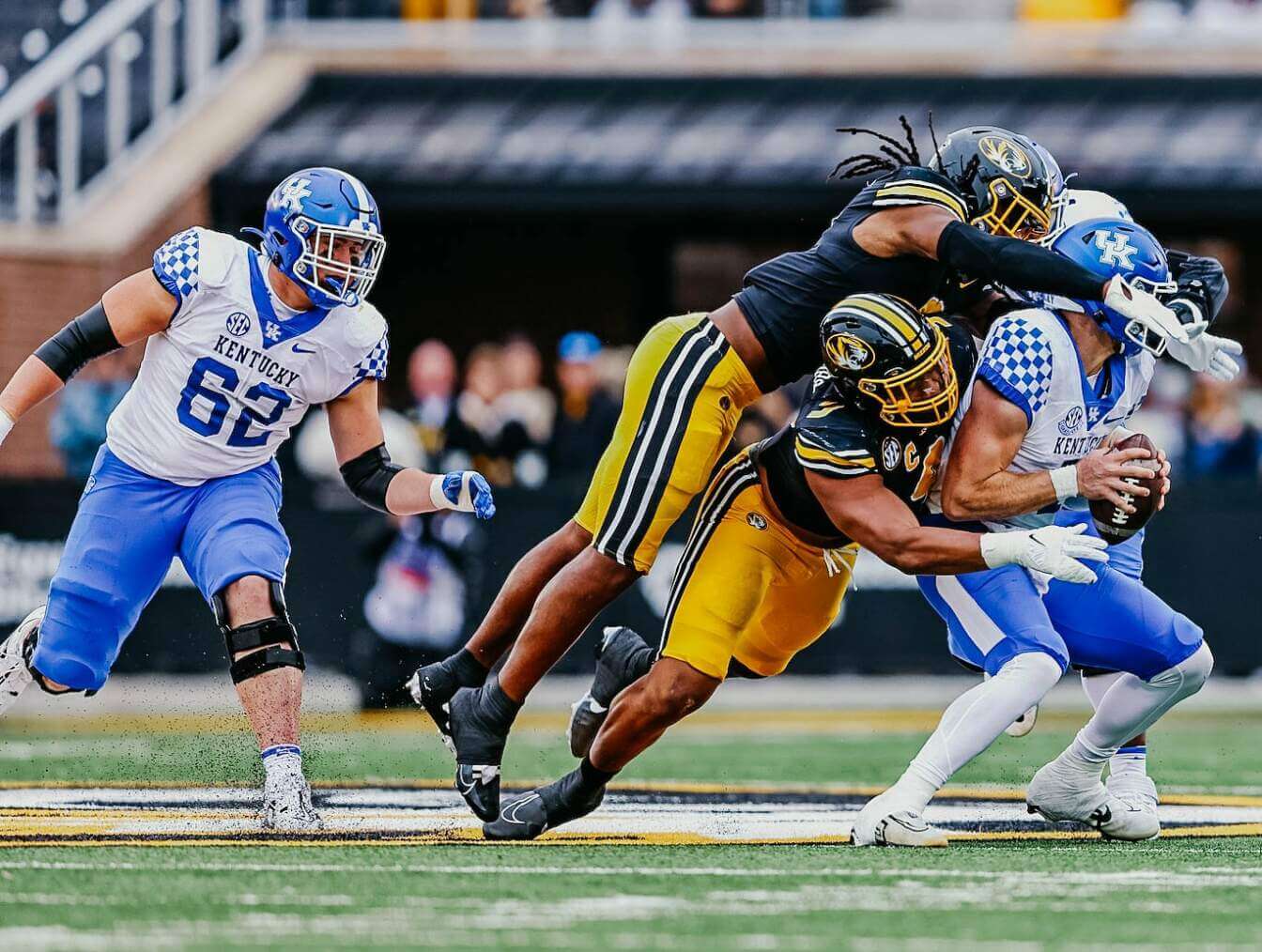 Cloudy day, diamond pattern end zones, great contrasting unis… this pressed almost all my buttons!
__________
&1.
UNLV/San Diego State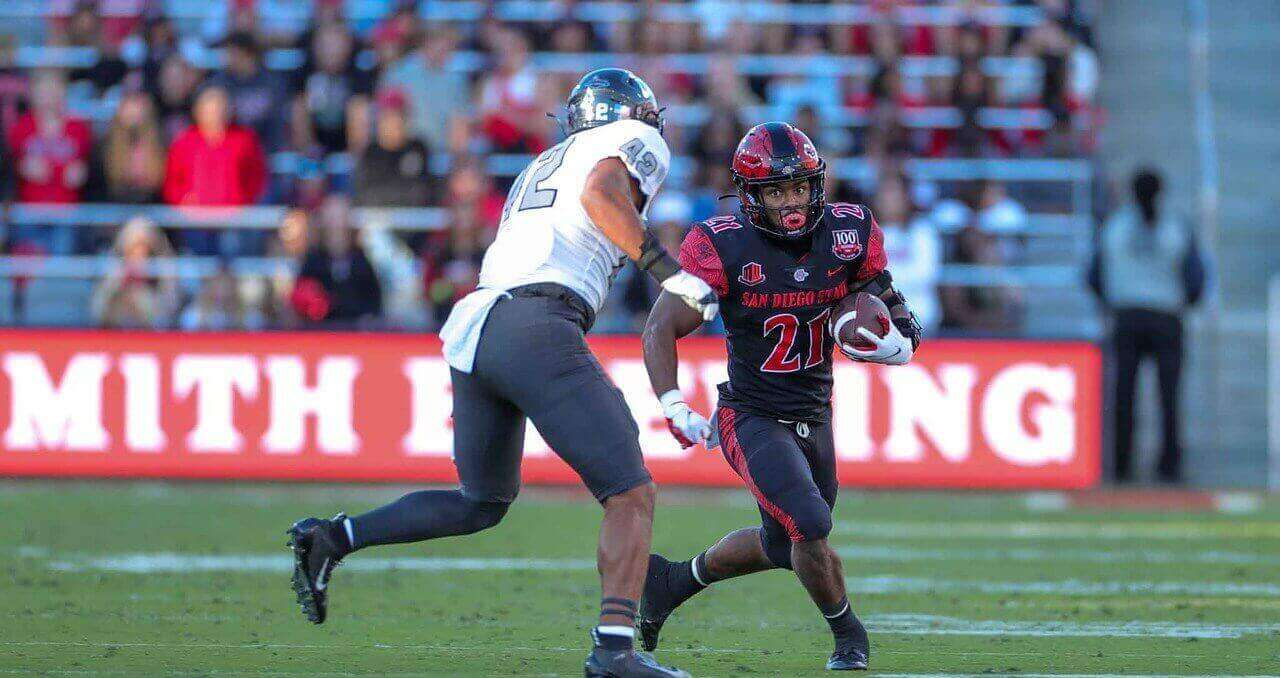 While I don't curse the darkness, I do curse these teams' practically illegible numbers.
__________
See you next week, and welcome to The Most Wonderful Time Of The Year!
• • • • •
Thanks, Jim! OK readers? What say you? Agree or disagree with Jimmer's selections? Let him know in the comments below.