[Editor's Note: Greetings from Virginia's Eastern Shore, where I'm spending a few days with friends. Today we have a guest entry from the great Marty Hick, who's going to tell us about his latest DIY project. Enjoy! — PL]
By Marty Hick
I live in St. Louis. With no NFL team in town, a buddy and I recently decided to pick a team to root for. (Well, technically, my favorite team is whoever's playing the Cowboys,  but I digress.) We decided to go with the Detroit Lions. I've always kind of liked lovable losers, and I bought into their late-season "surge" from last year [when, after going winless in their first 11 games, they won three of their final six — PL].
I decided to make some DIY Lions shirts so we could support our new team. But how do you draw a lion? I referred to my favorite book from when I was a kid — Ed Emberley's Drawing Book of Animals, which teaches kids how to draw using shapes, numbers, letters, squiggles, etc.: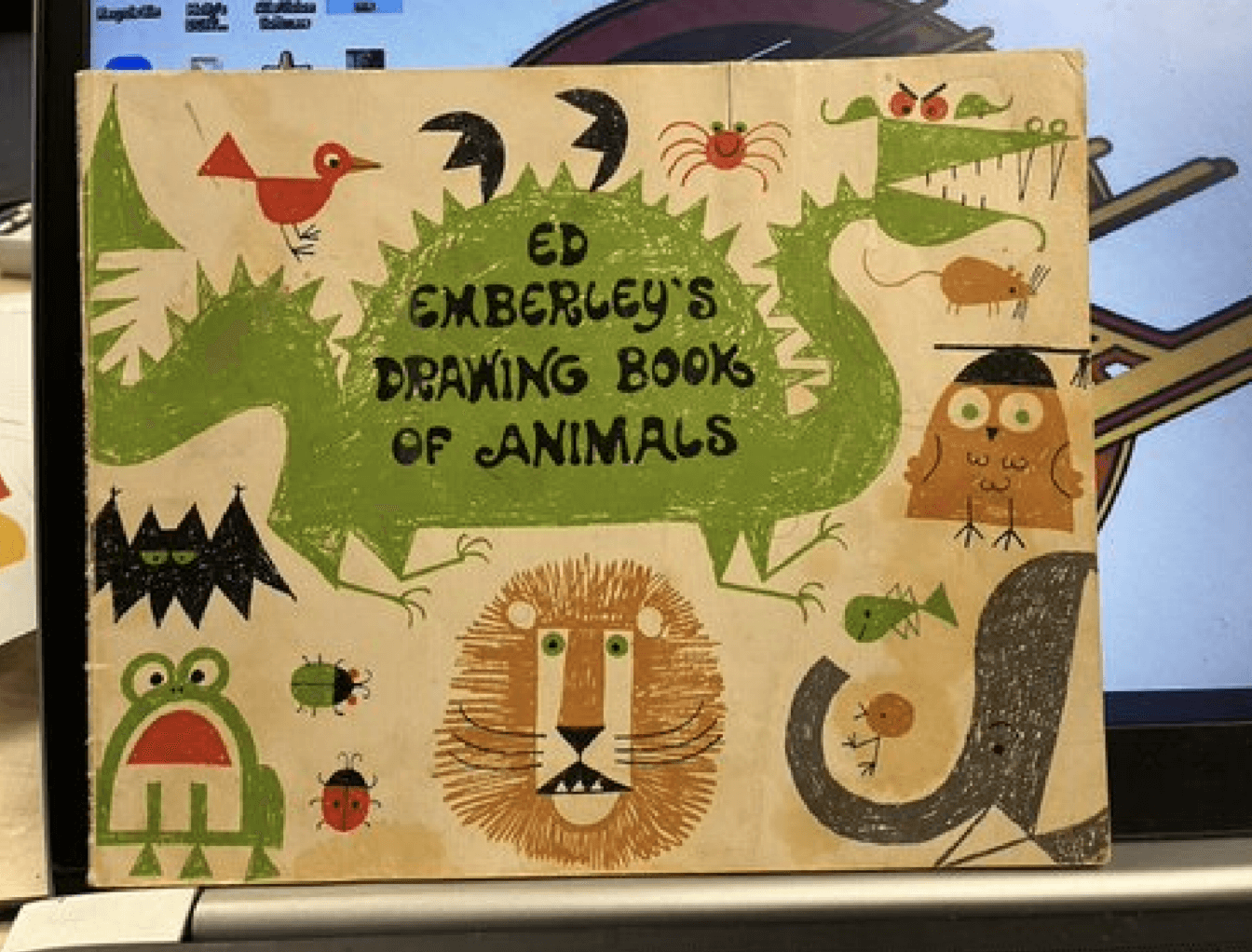 For most of the animals depicted in the book, they show you how to draw the animal's entire body. But for some reason they only show the head for the lion and tiger:
So, using my daughter's paints, I drew the the lion's head and added my own Ed Emberley-style version of a body. Just a few rectangles, the letter J for the tail, and some straight lines:
———
Paul here. As is the case with almost all of Marty's projects, I love this so much. Granted, it hasn't brought the Lions much luck this season (as of this writing they're 1-6), but it's still an inspired little project. Here's Marty wearing his shirt on Halloween night (the mannequin is dressed as Lt. Colonel Kilgore from Apocalypse Now):
Meanwhile: If you'd rather draw something that looks more like Bubbles (the Lions' logo character), there's a step-by-step guide to doing that
here
.