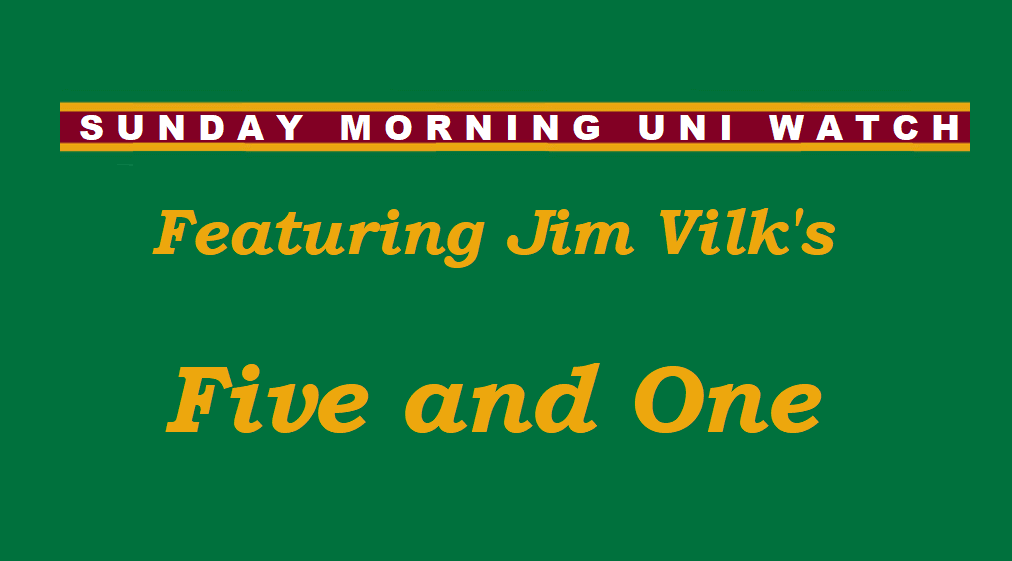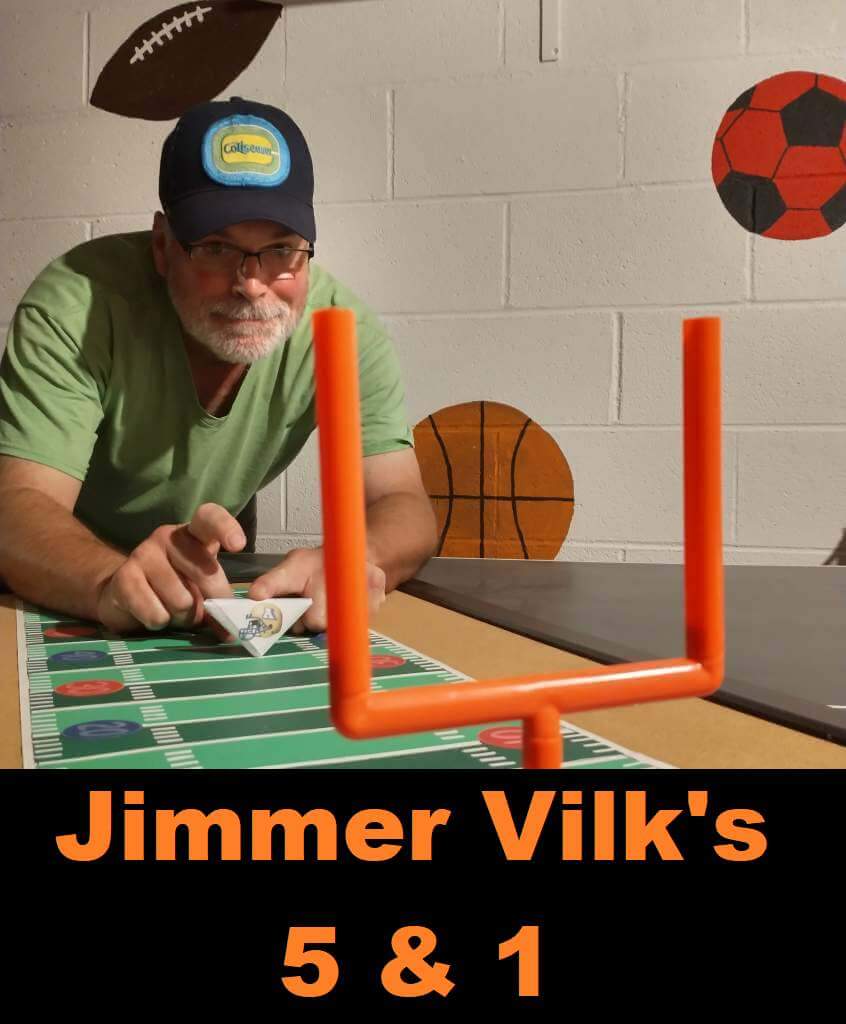 Jimmer Vilk's 5 & 1
Welcome to the Five and One for 2022!
After more than a decade in hiatus, Jim Vilk (the original "5 & 1" decider) returned! And he's back again for 2022.
The concept of the 5&1 is simple: Jim will pick five good matchups (not necessarily the five best anymore… he will have categories that will change from week to week) and one awful matchup.
You may agree and you may disagree — these are, after all, just opinions and everyone has one. Feel free to let him know what you think in the comments section.
If you have a game you feel is "worthy" of consideration for the 5 & 1, please either post it in the comments below or tweet Mr. Vilk @JVfromOhio.
Here's today's 5 & 1:
• • • • •
Apparently I let the floodgates out when I admitted how much I liked Wazzu's totally unnecessary but totally cool anthracite uni. This week I came *extremely* close to putting a totally unnecessary but…oh, fine, I'll say it… totally cool BFBS uni in The Five. Congrats, Tennessee, on doing it right with highly visible stripes and numbers. If I still did Honorable Mentions, you and Kentucky would have gotten one. Now, let's get to the actual Five Good Things!
__________
5. The "Another Good Mono Black Uni" Game:
Louisiana/Southern Miss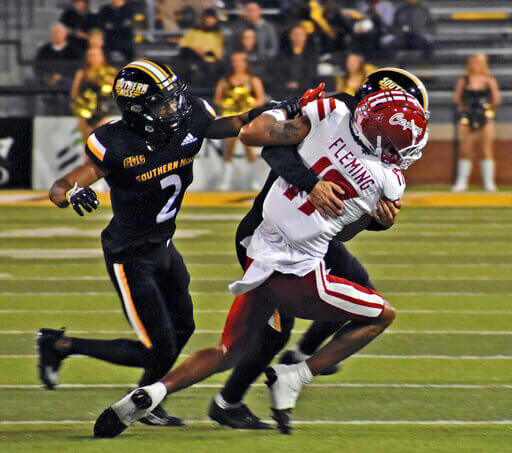 Loving that Cajun script as well, but what's up with Mr. Cutoff Shorts?
__________
4. The "This Manhattan Has A Brand, Too" Game:
Oklahoma State/Kansas State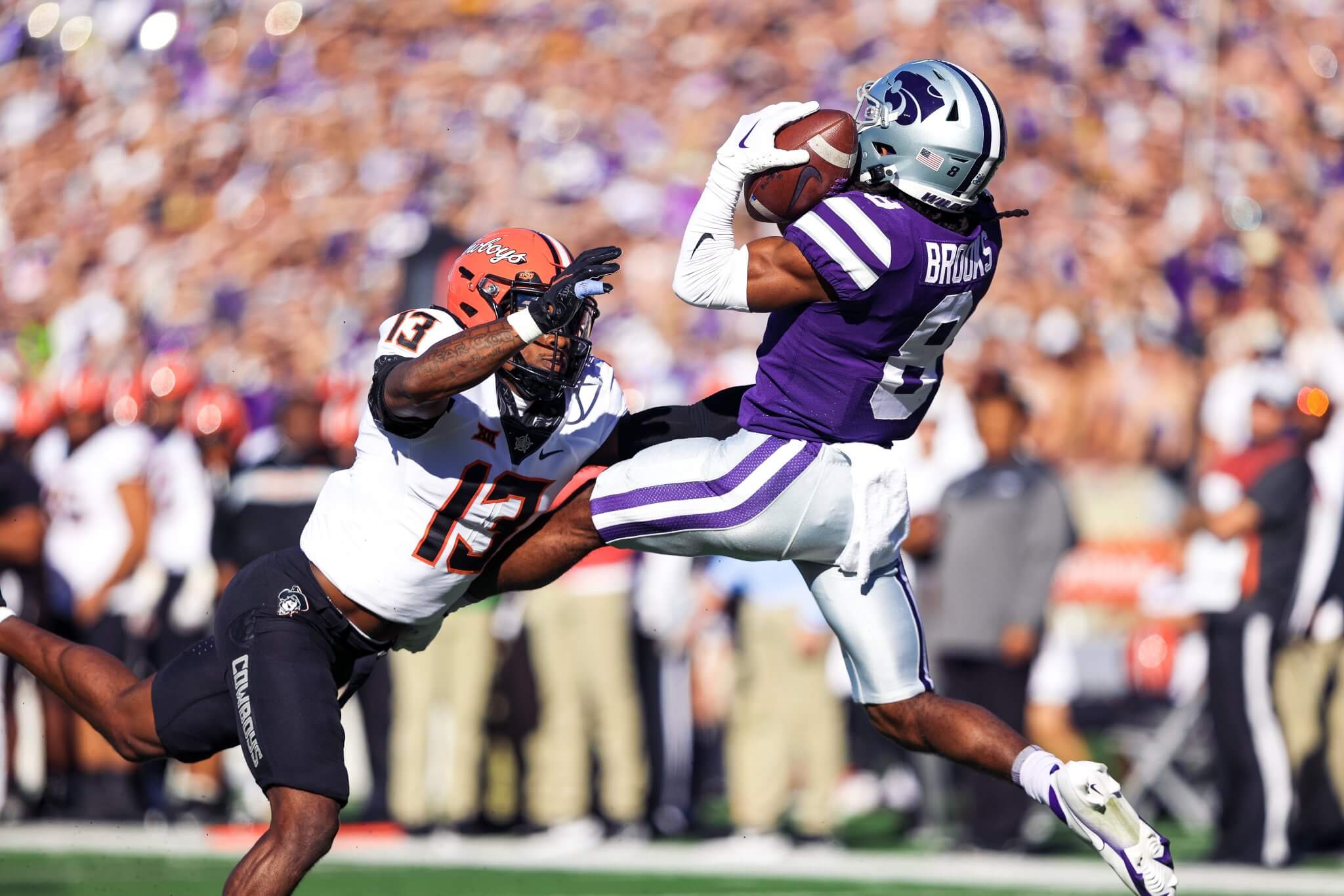 The fellas from the Little Apple are known for matching helmets and pants… and I love it when they play a team whose hats and britches don't match.
__________
3. The "You Know, If The Only Time You Make The Five Is In Throwbacks…" Game:
SMU/Tulsa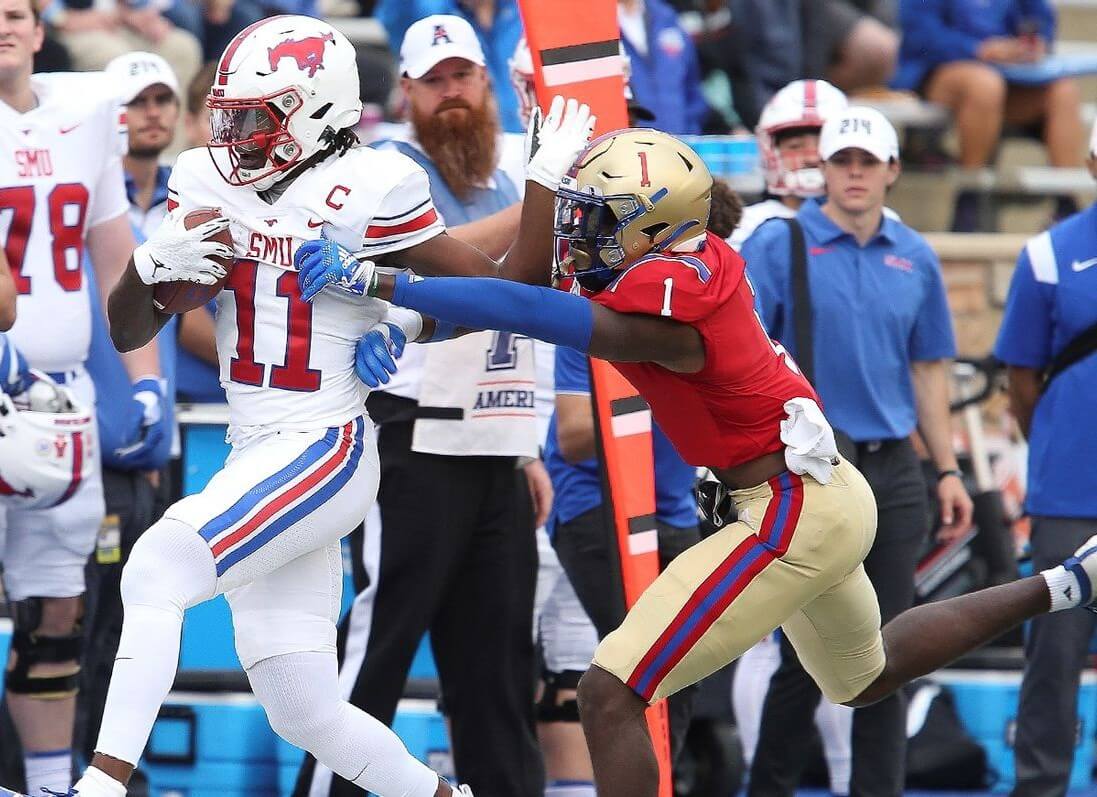 …Then maybe it's time, Tulsa, to bring them back for good!
__________
2. The "Very Simple Can Be Very Good" Game:
Boston College/UConn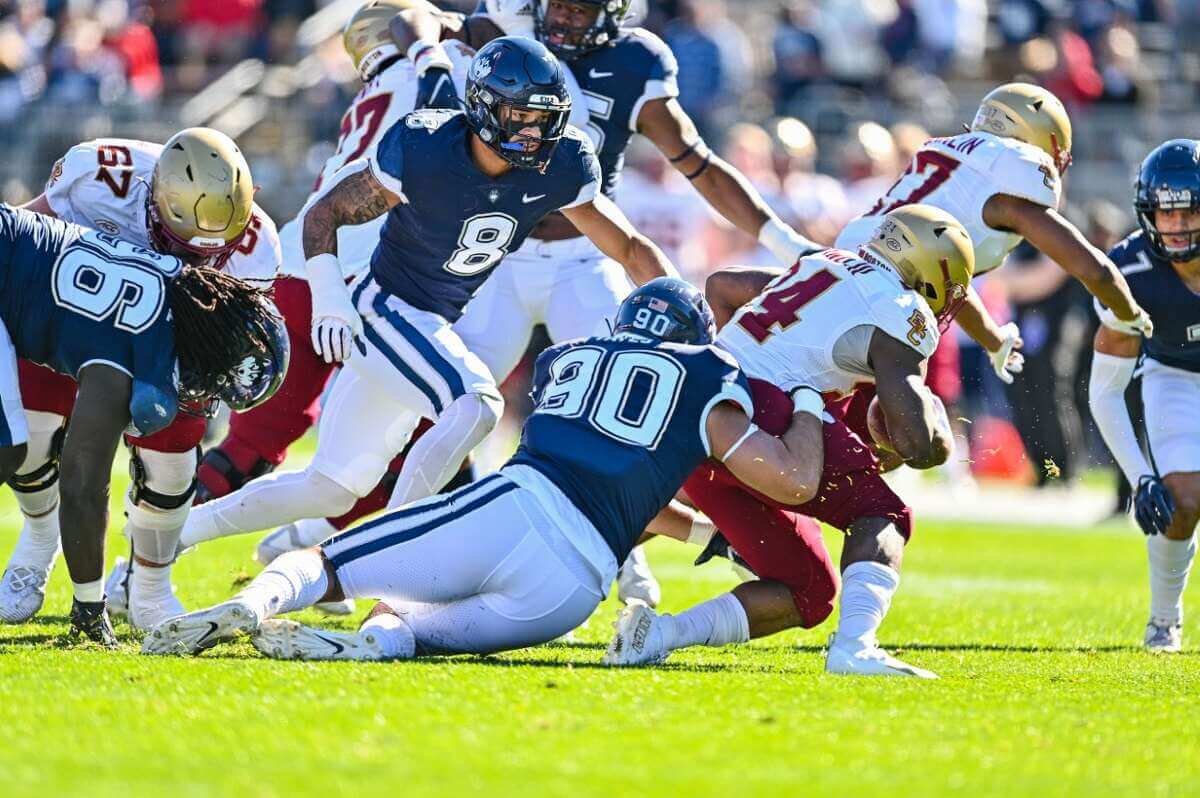 You give me three colors as the Eagles did, and I can appreciate an otherwise minimalist uniform.
__________
1. Simply The Best:
Florida/Georgia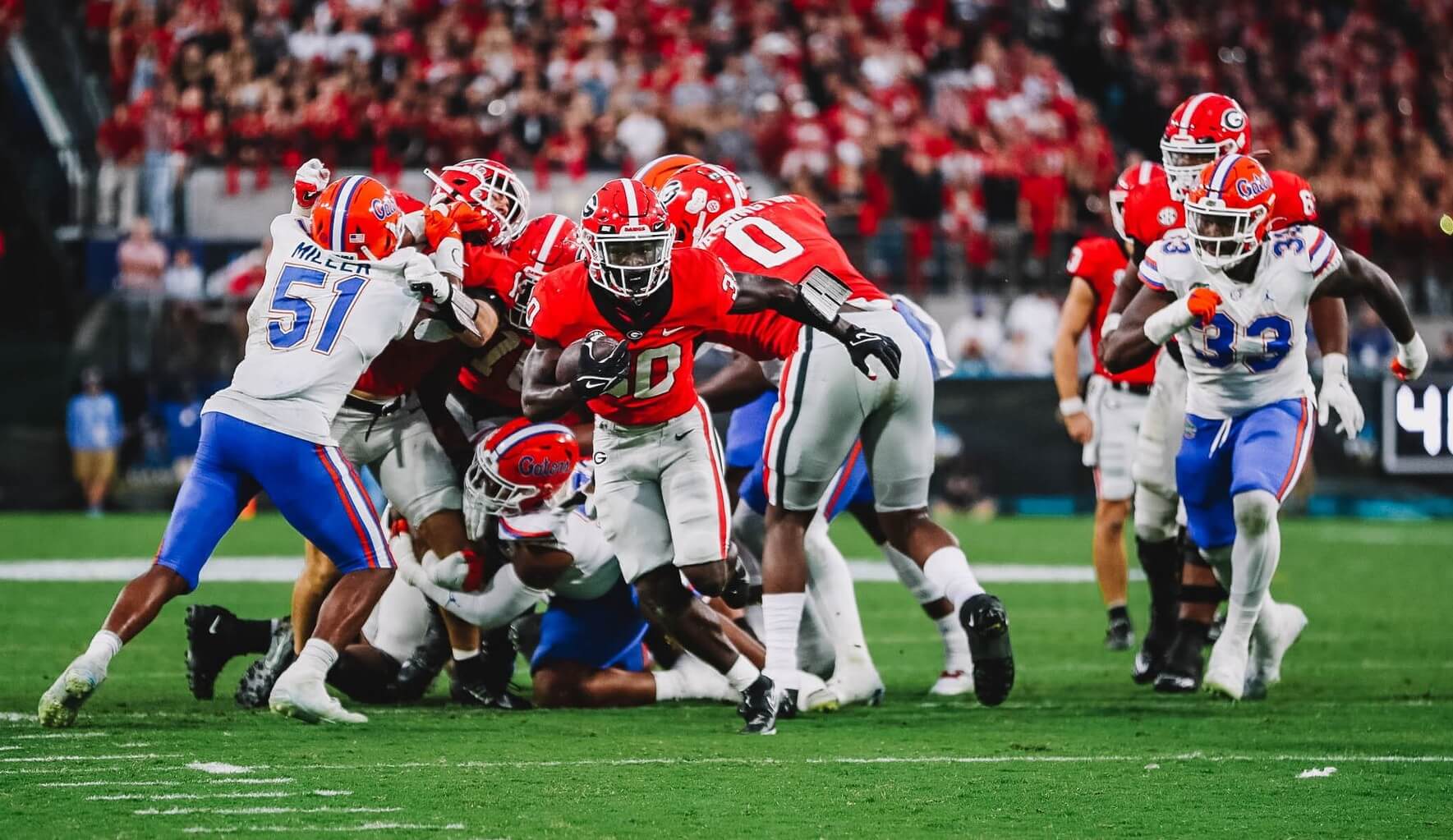 Cheers to another great looking cocktail party!
__________
&1.
South Alabama/Arkansas State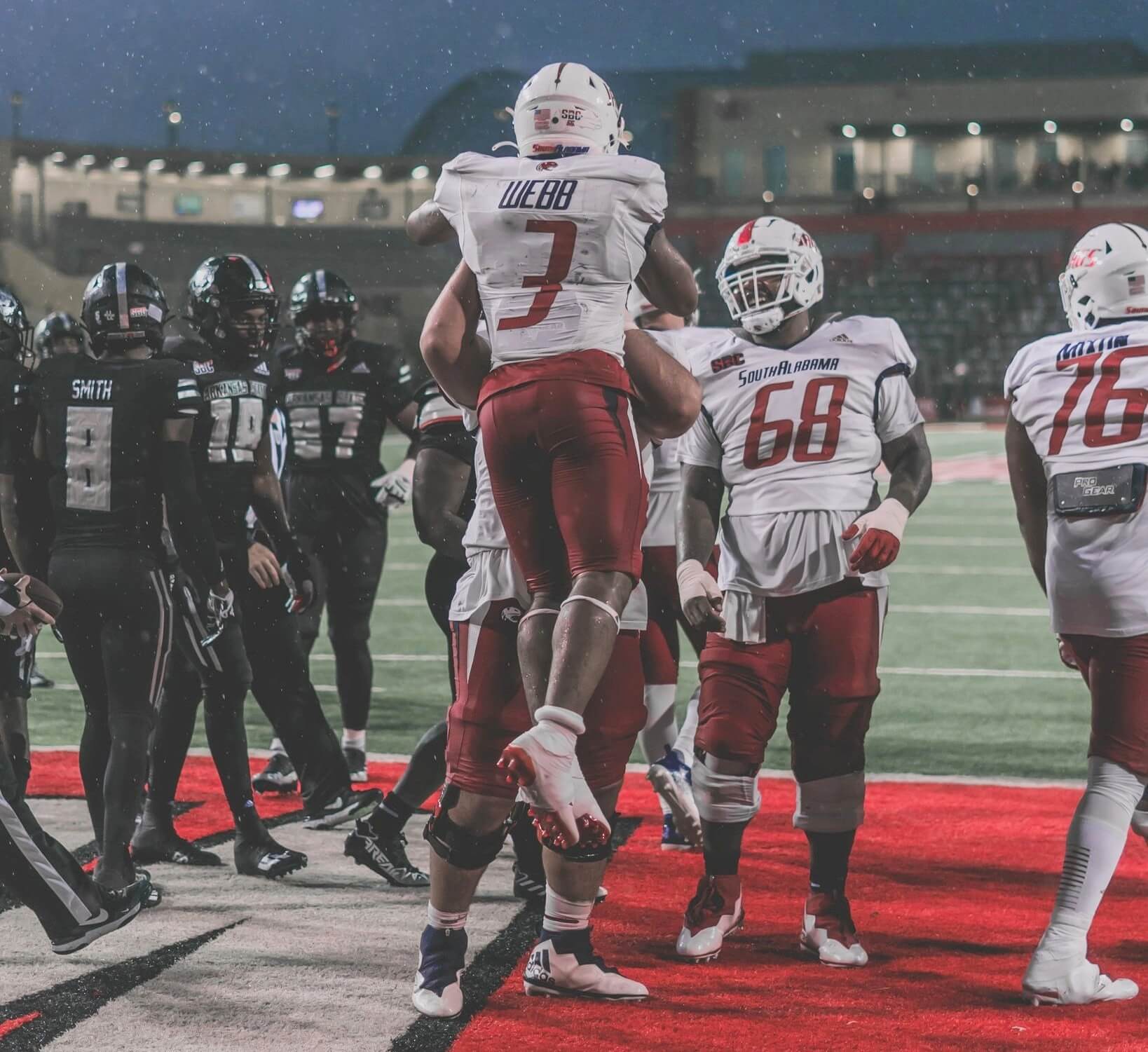 Two terrible number fonts, and how many times have the "Red" Wolves ignored their name this season?
__________
See you next week, as we fall back into The Most Wonderful Time of the Year!
• • • • •
Thanks, Jim! OK readers? What say you? Agree or disagree with Jimmer's selections? Let him know in the comments below.