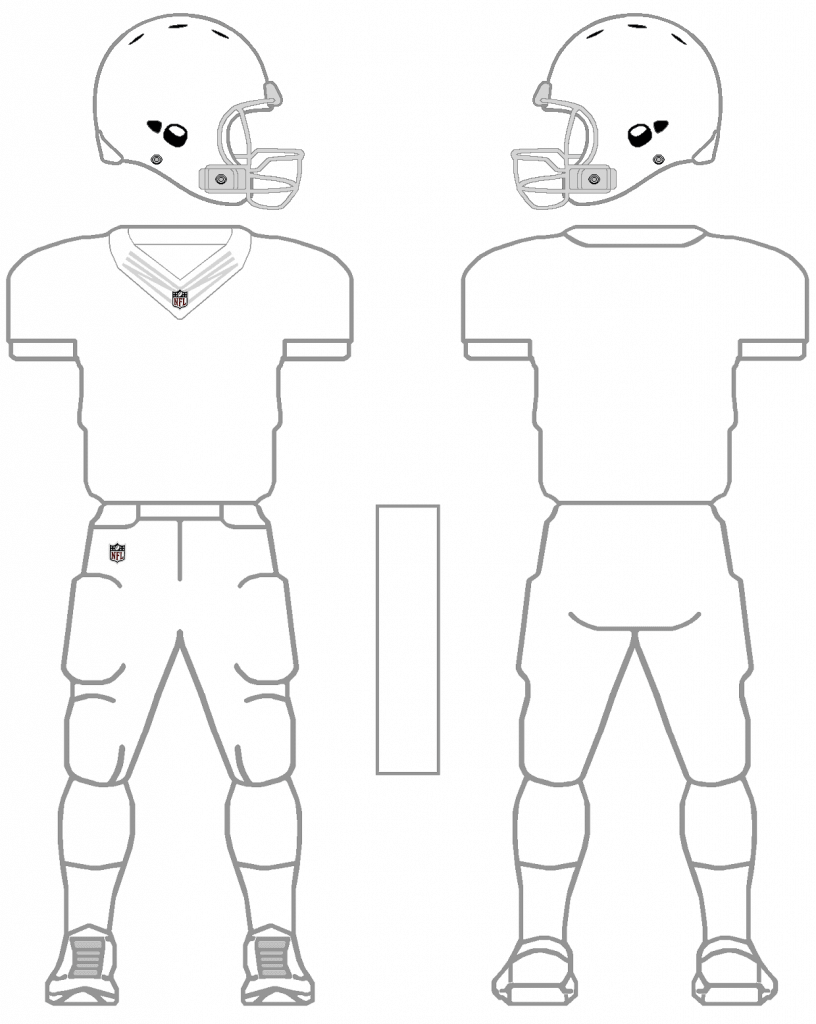 Time for more Uni Tweaks from the UW readership.
I hope you guys like this feature and will want to continue to submit your concepts and tweaks to me. If you do, Shoot me an E-mail (Phil (dot) Hecken (at) gmail (dot) com).
Today's concepts come from Patrick Mitchell
• • • • •
Phil,

Big fan of yours and Uni Watch. I'm a long-time Cowboys fan and graphic designer, so naturally uniforms are a thing with me.

Ever since the "Jones Administration" took over, I've been disappointed by the lack of attention to the Cowboys kits. Please find attached my redesign.

Some notes:

• Colors: for years the Cowboys have lacked any consistency in the colors. The blues and silvers are different with each set.

• Stripes: same as above. I believe stripes are an integral part of your brand. Be consistent!

With these tweaks, I've made the colors and striping consistent across the whole set.
__________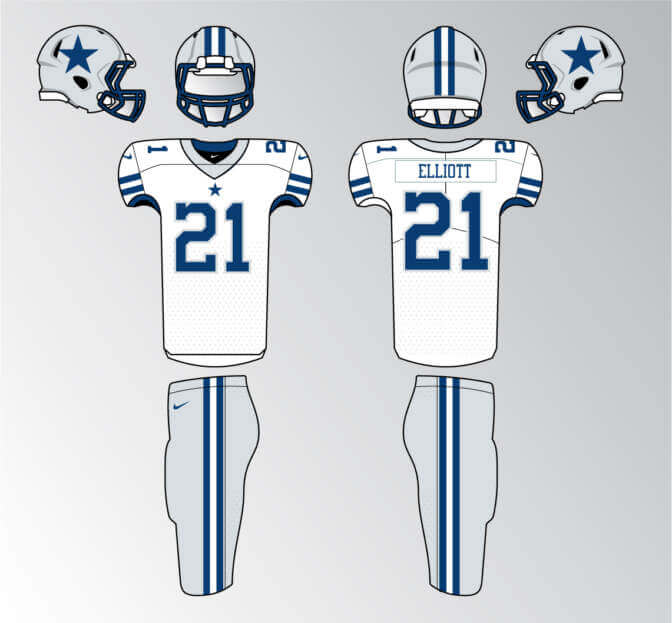 The new home unis are basically the traditional set that dates back to the '60s and Don Meredith., including the unique block number font that seems to have disappeared lately (see the top, left of the "2"). Added: silver outlines on jersey numbers, silver collars, blue facemasks. Removed: blue/white outlines on the helmet star. Keep it simple. Option: maybe those silver domes get chromed-out?
__________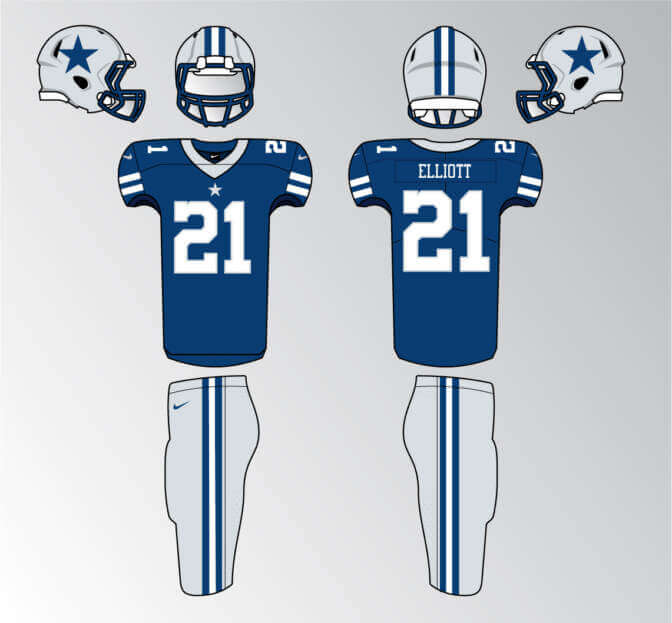 The new road blues match the home unis with the colors flipped. (The way it should be!)
__________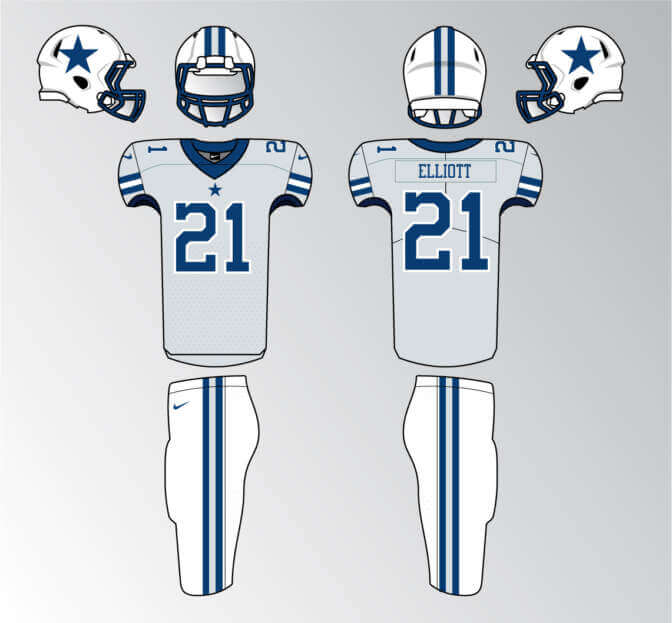 A brand new alternate uni that was inspired by Georgia Tech's gold look. A metallic silver jersey, blue numbers with white outlines, a white helmet, blue facemask, white pants with blue/silver stripes. They've never really leaned into the silver. Now they can.
_________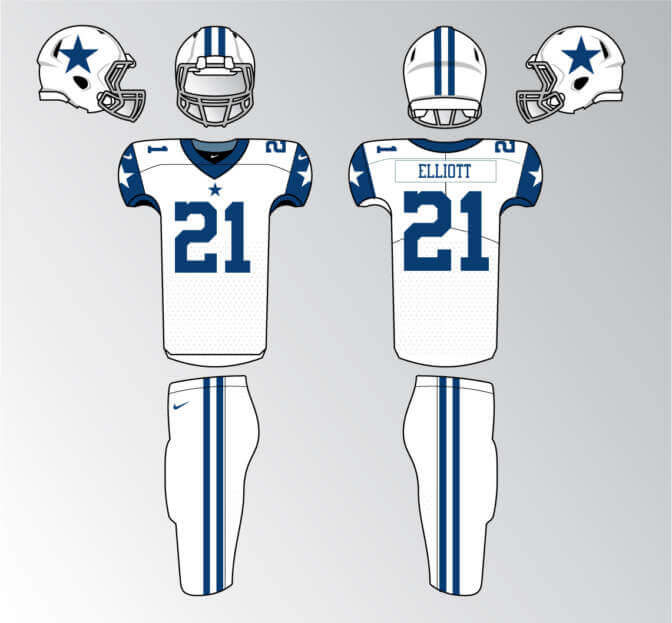 Home throwbacks that look back to the expansion franchise 1960s/Eddie LeBaron era.
__________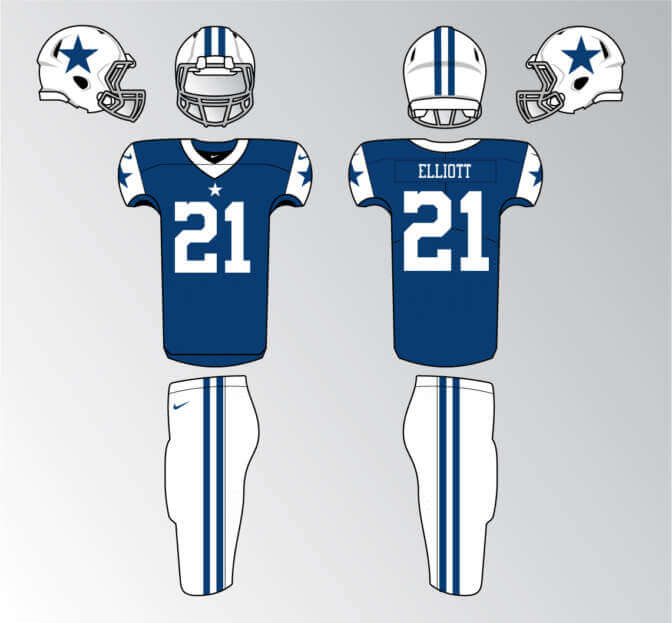 And road throwbacks to match.
__________
Look forward to hearing your thoughts!

Patrick Mitchell
• • • • •
OK readers (and concepters). If you have some tweaks or concepts, shoot 'em my way with a BRIEF description of your creation and I'll run 'em here.