If you're reasonably knowledgeable about MLB history and/or Mets history and/or uni numbers, then you probably know that Nolan Ryan wore No. 30 for the Mets from 1967 through 1971. If you're a more serious Mets geek and/or Ryan geek and/or numbers geek, then you may also know that Ryan wore No. 34 when he had a cup of coffee with the Mets in 1966.
What you probably don't know is that Ryan wore No. 20 with the Mets at some point, as seen in the screen shot above. And therein lies a mystery.
That screen shot is from the current Netflix documentary Facing Nolan. It was sent my way by reader Michael Raskin, who spotted Ryan's unusual number while watching the movie. Since Ryan clearly never wore that number for the Mets during the regular season, Michael hypothesized that the footage of him wearing No. 20 was probably from spring training in 1966.
I ran that theory by Mets numerologist Jon Springer, who runs the definitive Mets by the Numbers website. His response: "This is a new one on me! I know a guy who might know more. Will check." It's not often that you can stump Jon on anything Mets-numerical, so this now qualified as a Very Big Deal.
Jon got back to me two days later with this:
My spring training guy says he has no record of Ryan as a spring training invitee in 1966 and he didn't appear in any [spring training] games then. However, he was in the fall instructional league in 1965 so that'd be my best guess.
Ryan did play in the minors in 1966 with Greenville and Williamsport —both teams were called the Mets — but I don't think those clubs had front-numbered jerseys.
Wow, the fall instructional league — there's an answer I never would have thought of! Very cool. Big thanks to Michael for bringing this mystery to our attention and to Jon for coming up with the probable solution.
Meanwhile, as a few readers have recently pointed out to me, Facing Nolan also has some unfortunate uni-related wardrobe glitches in the scenes where an actor plays a young Ryan. Most notably, they used caps with the New Era maker's mark, which wouldn't come into existence until decades later, long after Ryan had retired (plus the Mets did not have an orange squatchee back in Ryan's day):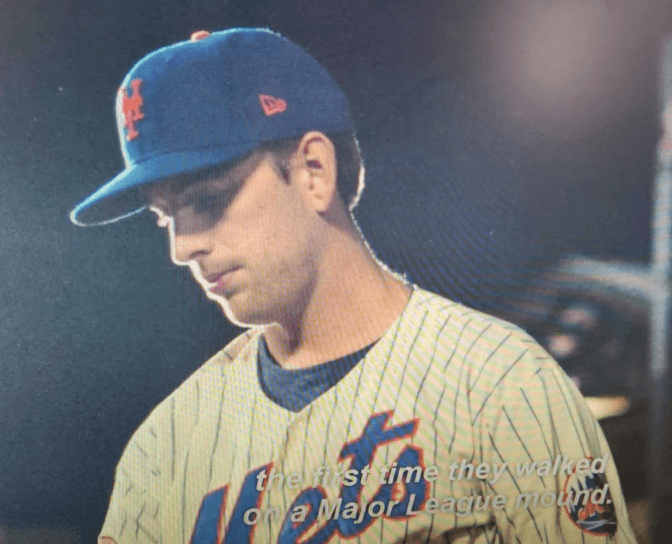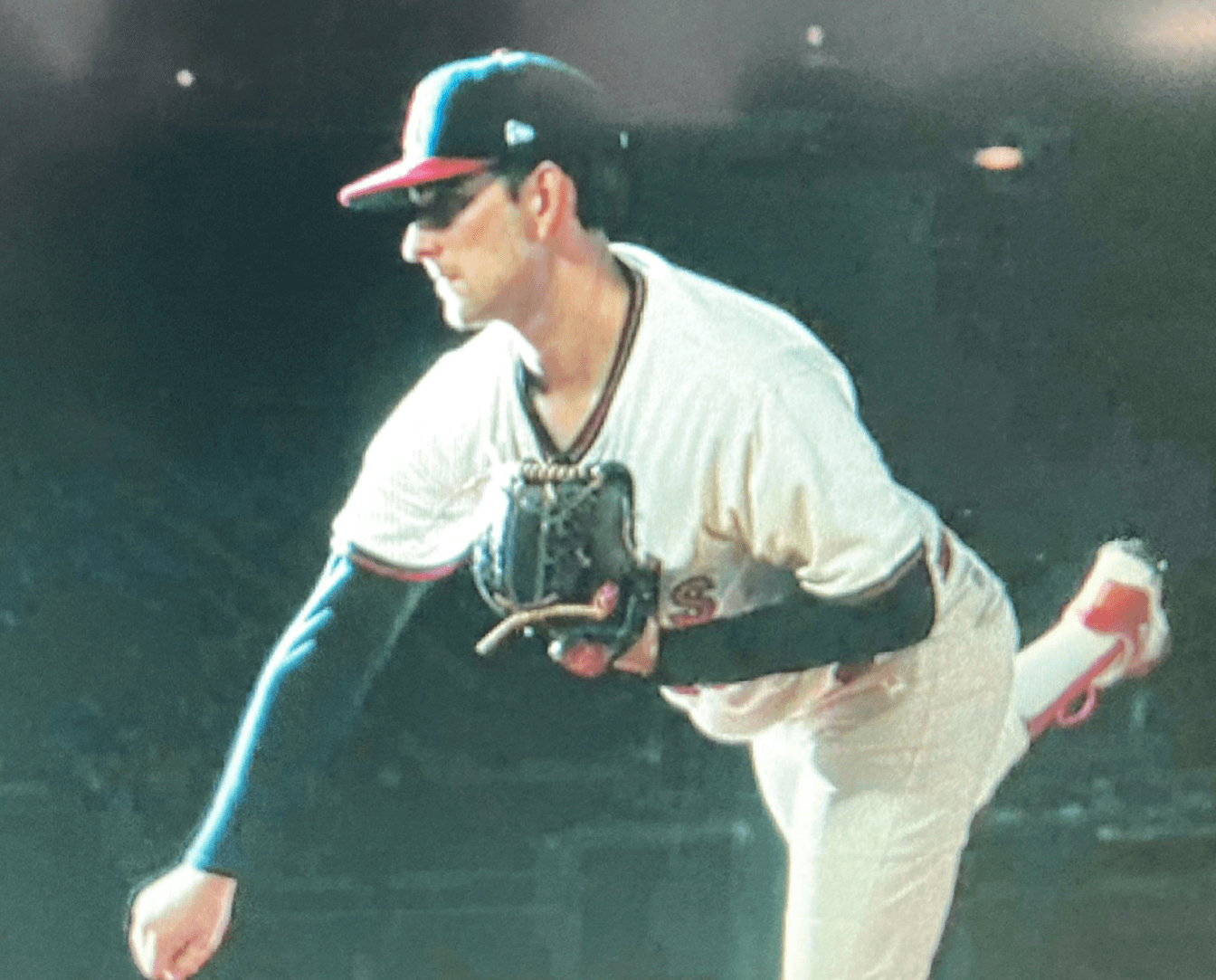 Obviously, they just used current retail caps, but come on — at least use a seam ripper to remove the side logo!
(My thanks to Twitter-ers @HawkeyeOnAir and @mattispossum for those last two screen shots.)
---