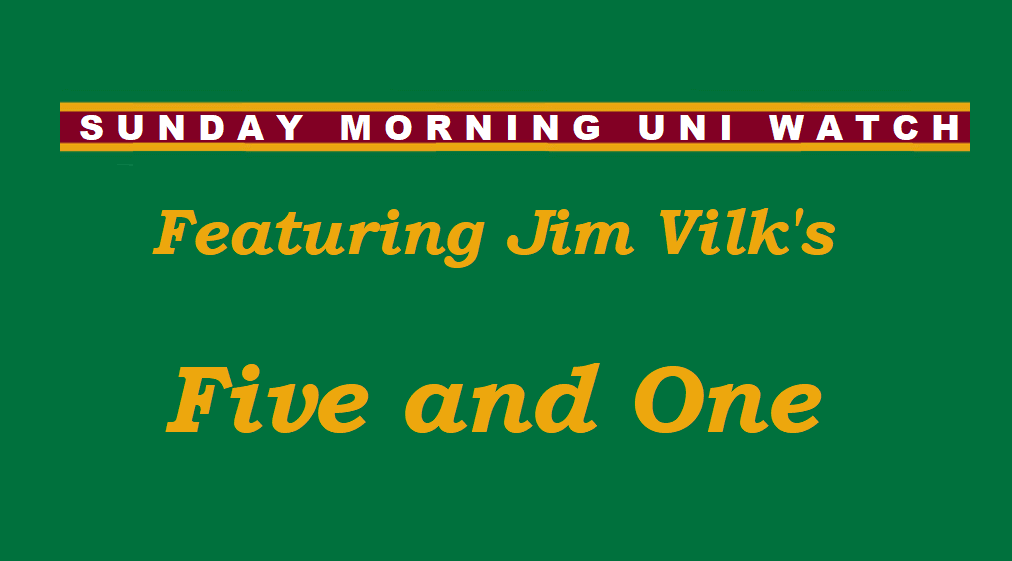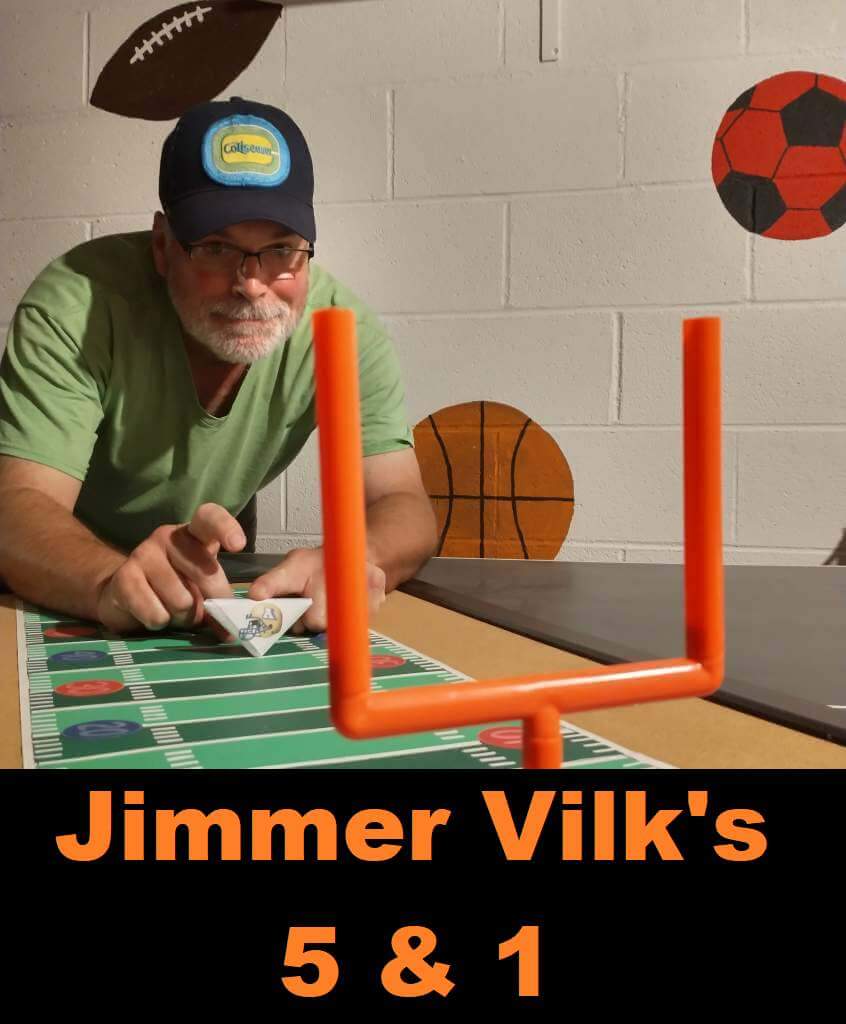 Jimmer Vilk's 5 & 1
Welcome to the Five and One for 2022!
After more than a decade in hiatus, Jim Vilk (the original "5 & 1" decider) returned! And he's back again for 2022.
The concept of the 5&1 is simple: Jim will pick five good matchups (not necessarily the five best anymore… he will have categories that will change from week to week) and one awful matchup.
You may agree and you may disagree — these are, after all, just opinions and everyone has one. Feel free to let him know what you think in the comments section.
If you have a game you feel is "worthy" of consideration for the 5 & 1, please either post it in the comments below or tweet Mr. Vilk @JVfromOhio.
Here's today's 5 & 1:
• • • • •
Come closer…I'm going to let you in on a little secret. OK, that's close enough. As much as I go on about mono uniforms and teams straying from school colors, there's a dark mono alt uni that I really really like. It's Washington State's.
The reason I like it so much is because in small doses, white really pops. You can see it here, and you can see it as we begin the Five Good Things with…
__________
5. The "If You're Going To Keep Feeding Me Mono White vs Mono Dark, I Won't Spit This One Up" Matchup:
Ohio/Western Michigan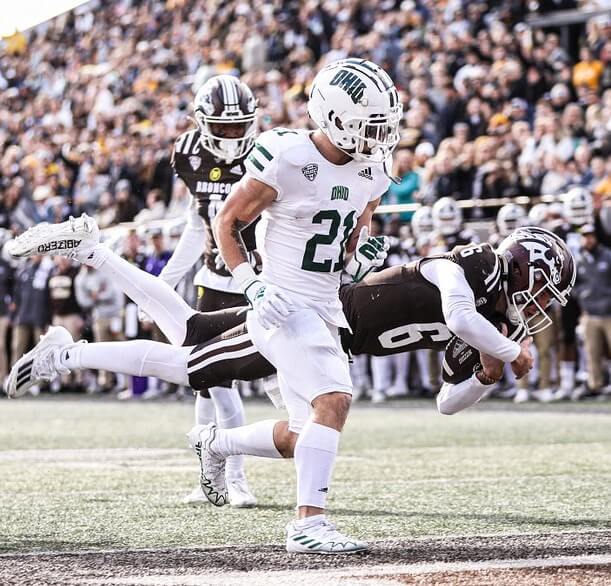 Hey Cleveland…*this* is how you do mono brown!
__________
4. The "Phil Talked Me Into This One But He Didn't Have To Twist My Arm" Matchup:
Cal/Colorado
Usually the Buffaloes are lucky to make one appearance a year, but this is their second thanks to that sweet Bears road uni.
__________
3. The "Red (Pants) Alert!" Game:
Wisconsin/Michigan State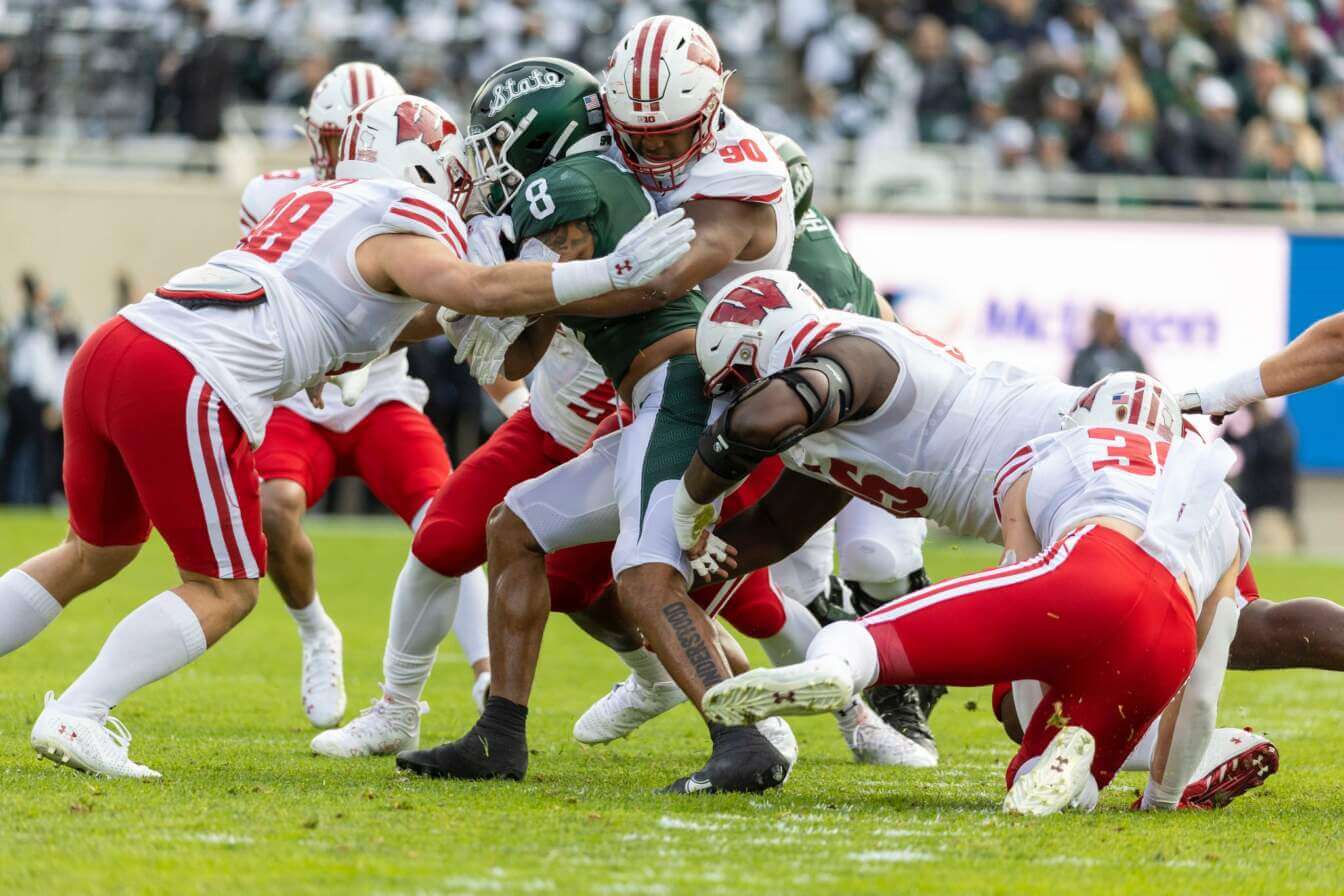 With a Script Alert from Sparty!
__________
2. The "Yes, I Said Number Two" Matchup:
LSU/Florida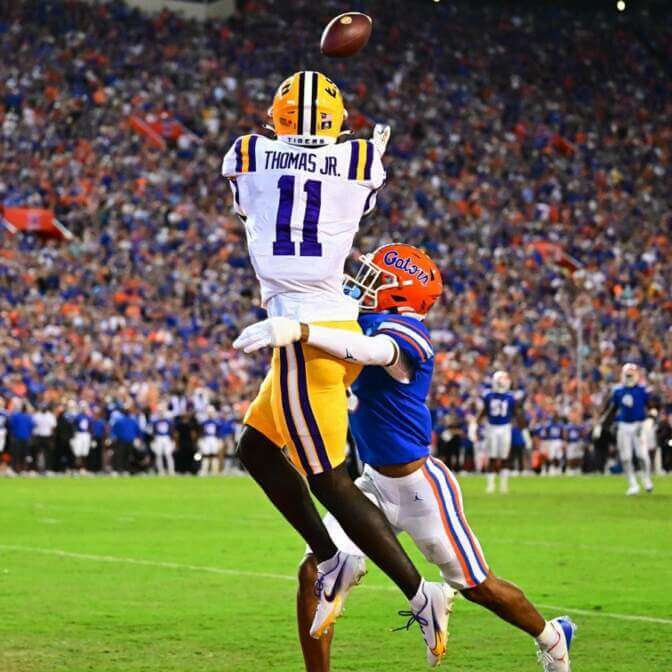 This game usually owns the top spot but…
__________
1. Simply The Best:
Navy/SMU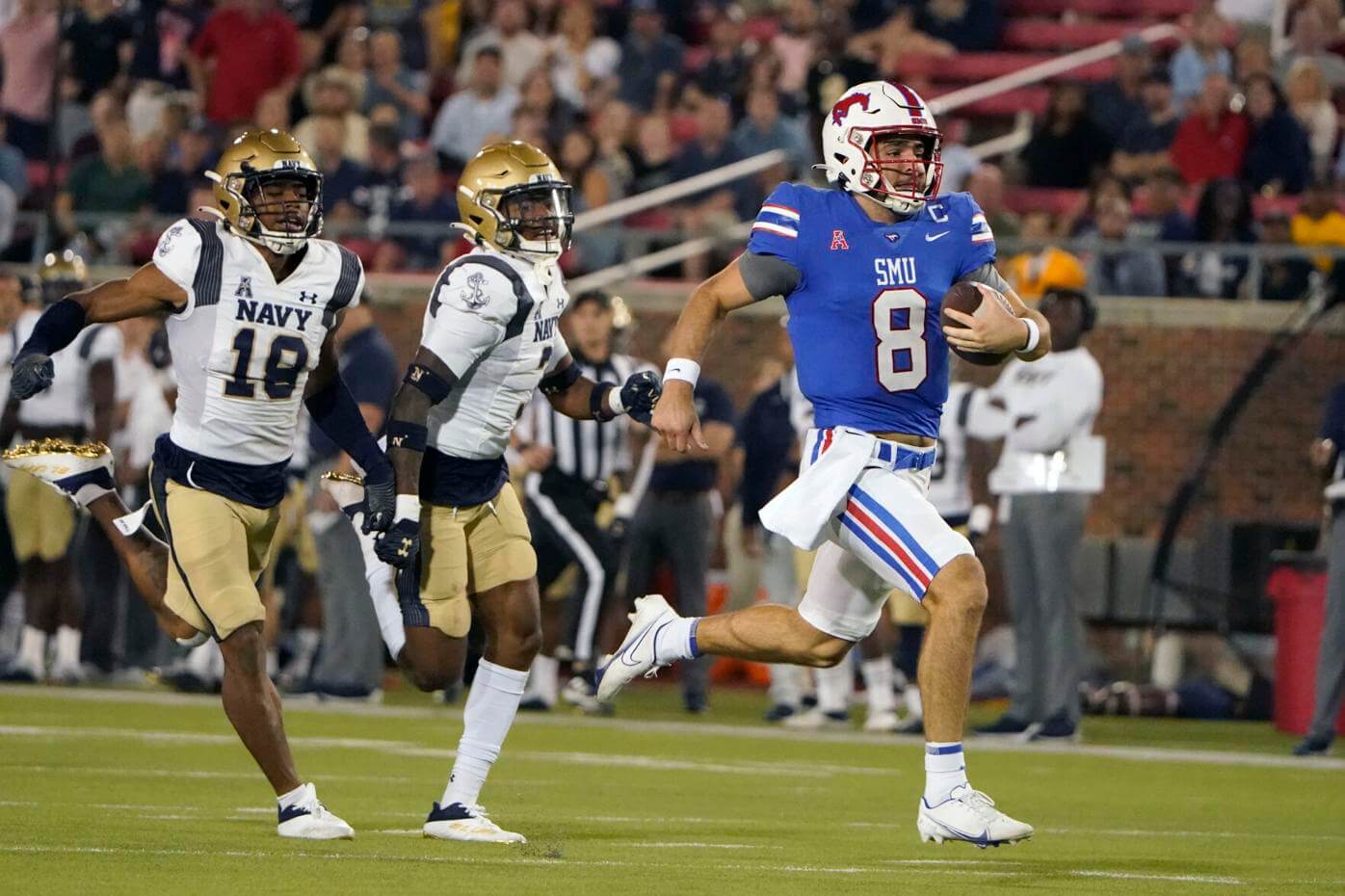 I love me some horsey head helmets against a classic Navy look.
__________
&1.
UNC/Duke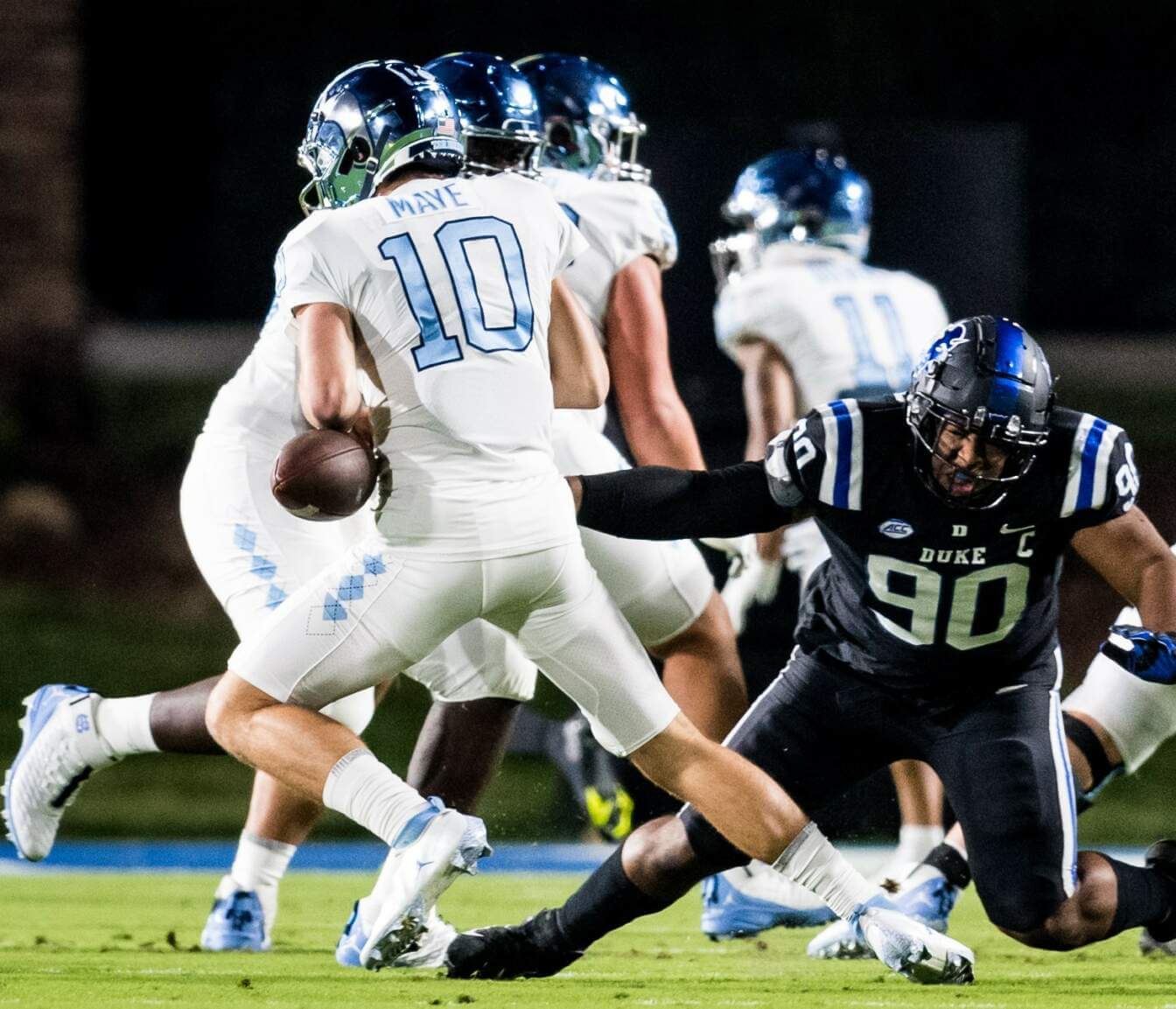 Those shiny helmets and too-light numbers vs the "Blue" Devils were not awesome, baby.
__________
See you next week!
• • • • •
Thanks, Jim! OK readers? What say you? Agree or disagree with Jimmer's selections? Let him know in the comments below.