Pat Patriot made his triumphant return to the gridiron yesterday, as the Patriots rolled out the red throwbacks for the first time since 2012. Such a good uniform — look at all those stripes (lots of additional photos here, here, and here):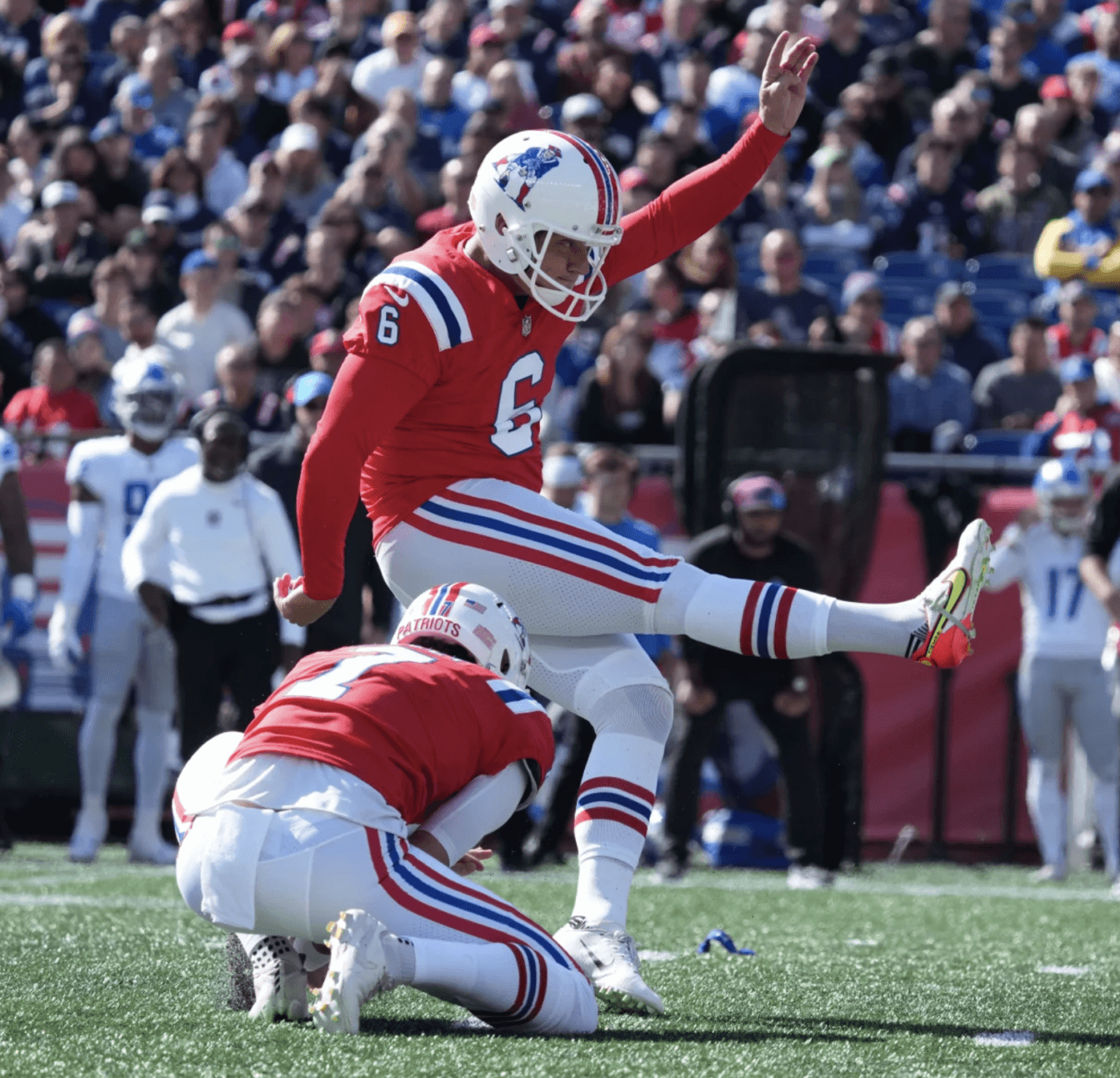 The Patriots will wear these throwbacks again on Dec. 1, when they host the Bills for a Sunday-night game.
In other news from around the league yesterday:
The Cardinals' black helmet made its regular season debut, and the Eagles countered by wearing their alternate black pants: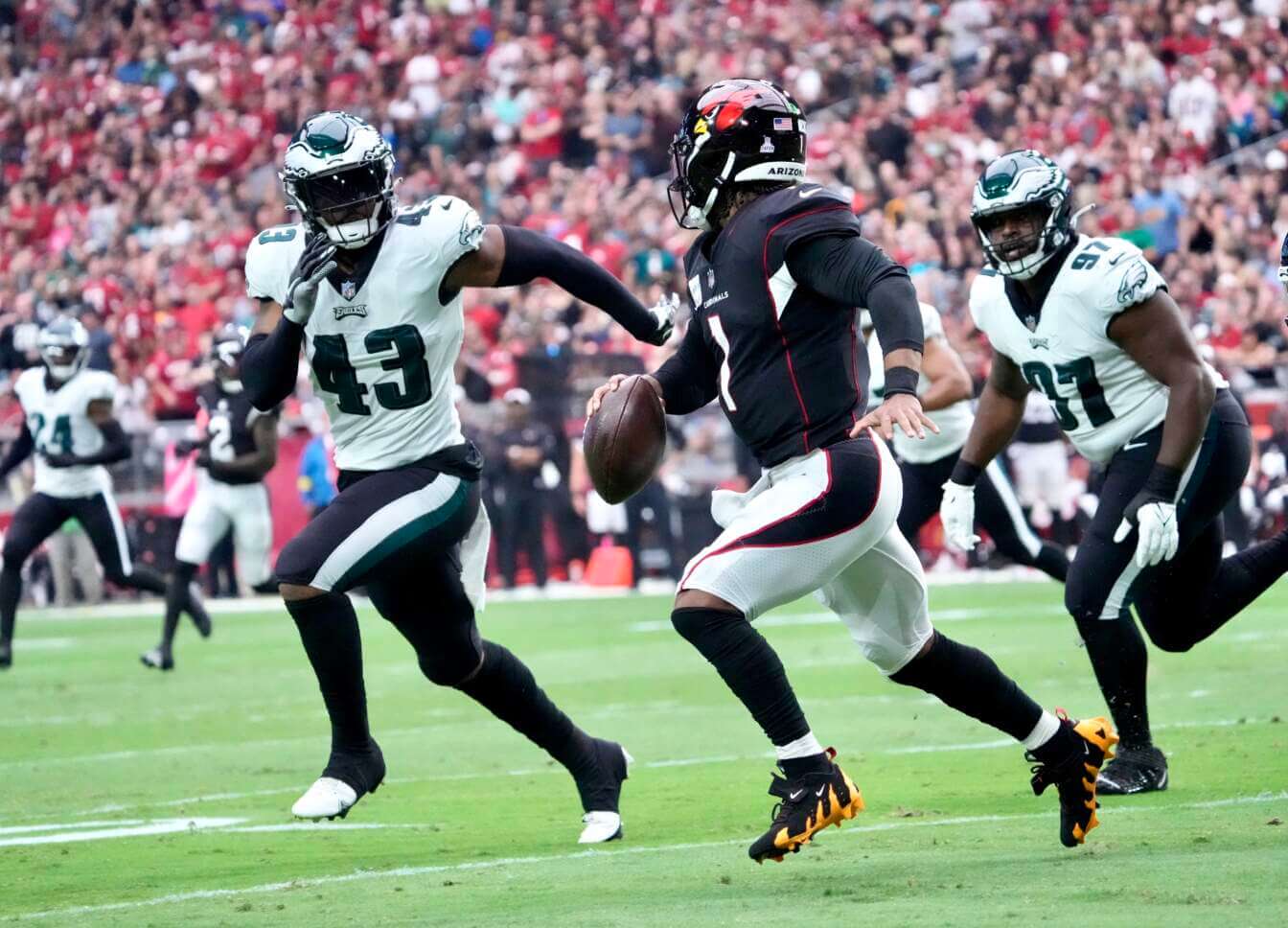 The Browns wore their brutal mono-turd Color Rush design, which looked even worse compared to the finely attired Chargers: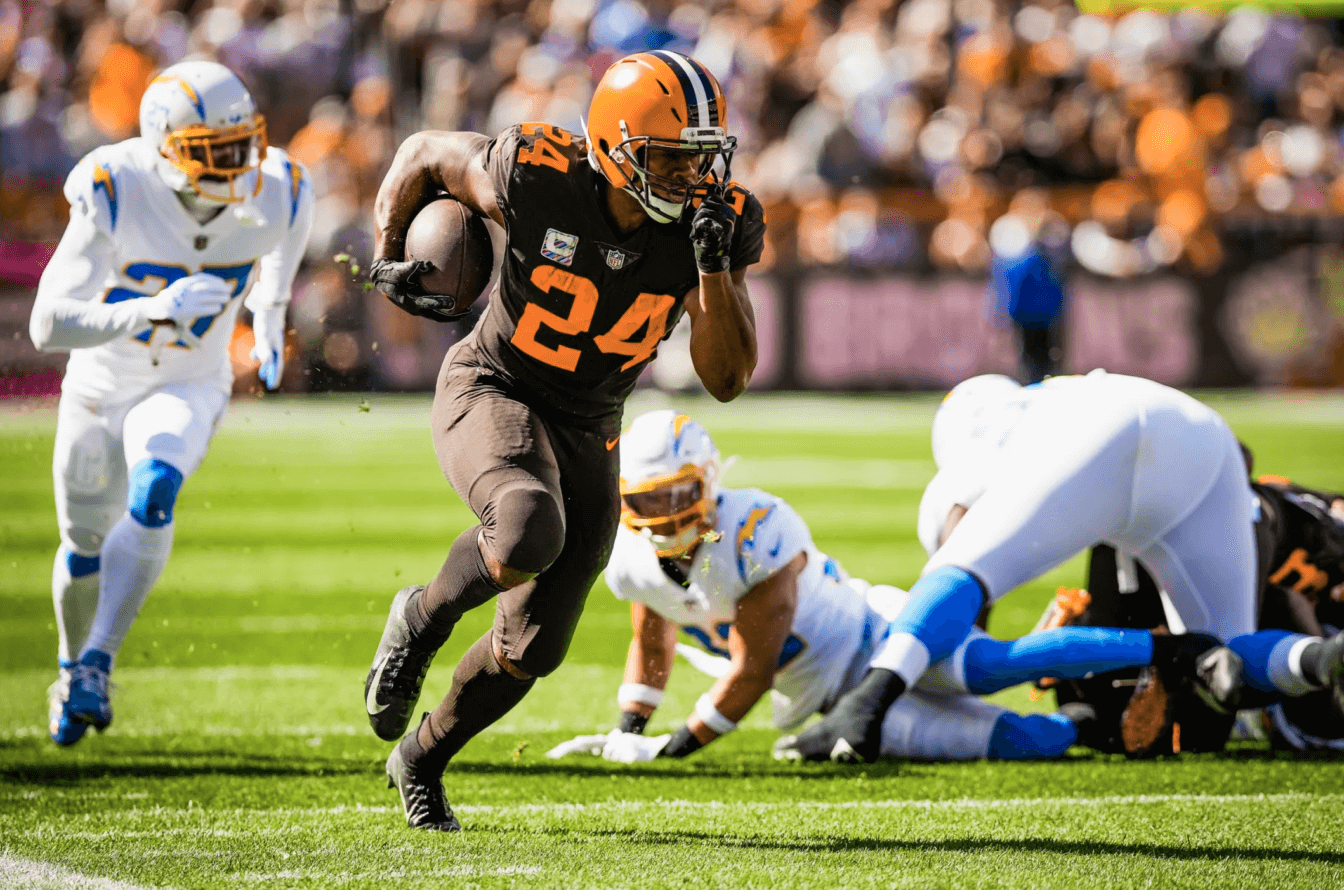 The Ravens wore their mono-black alternates: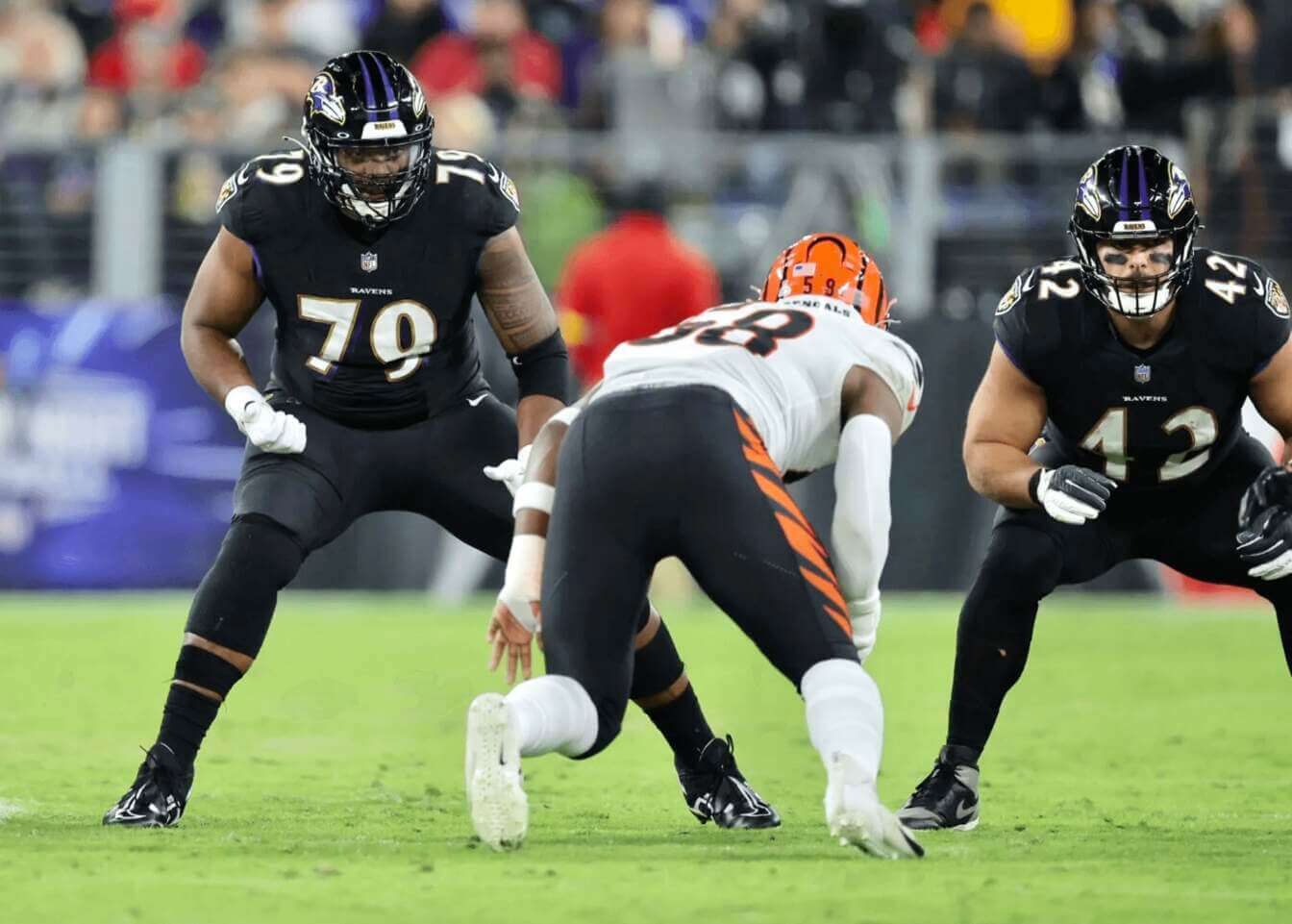 The Commies finally debuted their burgundy jerseys, which hadn't been worn in either the preseason or the regular season. Thankfully, they went with white pants instead of the mono-burgundy look featured in all the unveiling photos. Not a great uniform, but at least a serviceable one: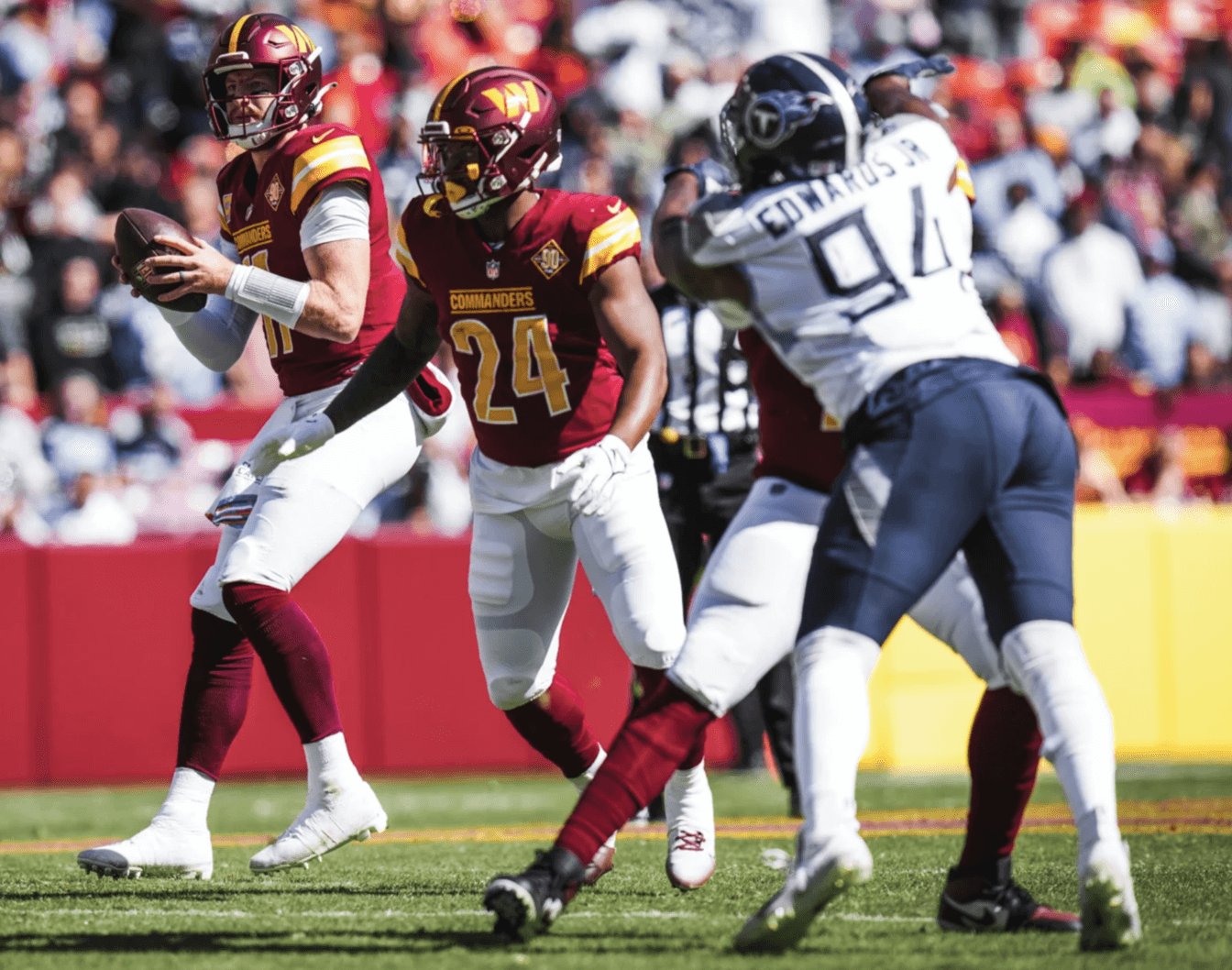 For what I believe is the first time ever, the Vikings went purple over white with the whole team wearing white socks (or leggings, or whatever). They've previously had some players wearing white hose, while others wore purple, but I don't think they've ever had the whole team go white-legged before. Not a good look (yes, I'm actually wishing there was more purple on the field).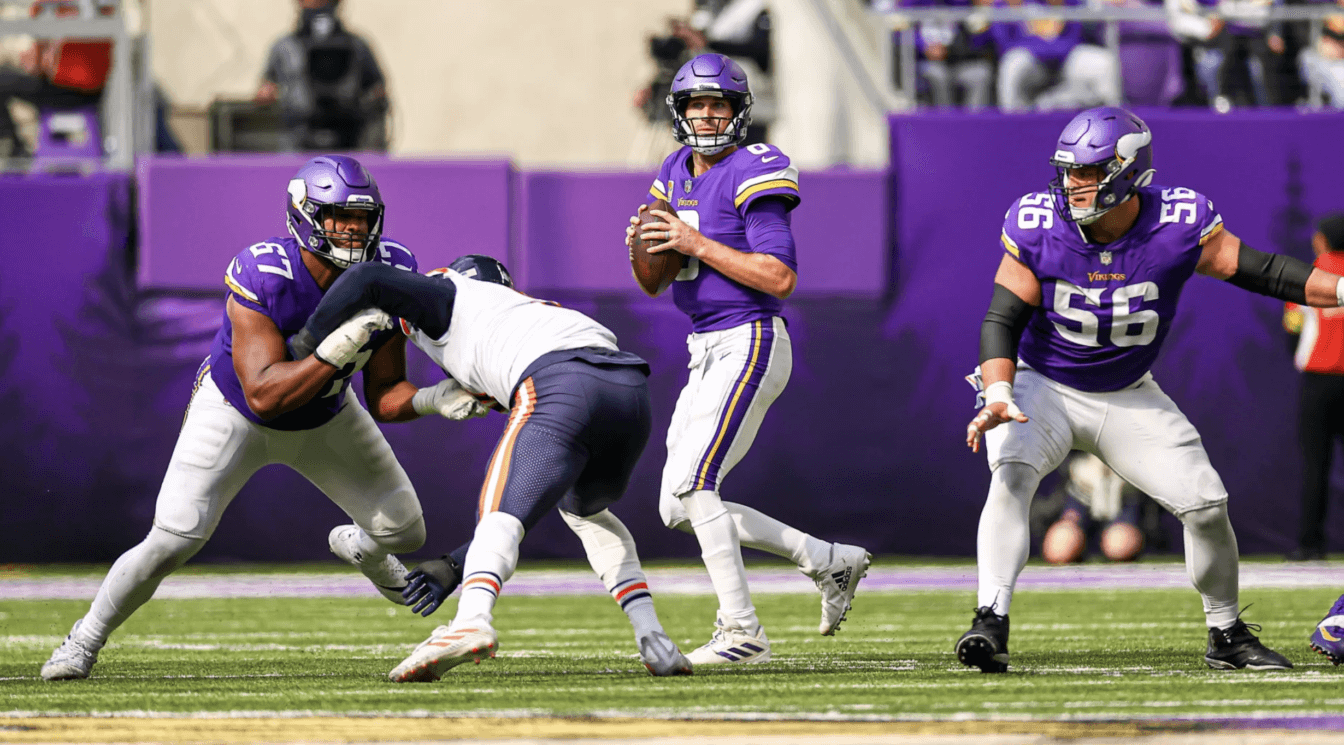 Bears running back Dave Montgomery's surname was misspelled on his NOB during pregame drills (but it was spelled correctly during the game):
Packers cornerback Jaire Alexander wore yellow sleeves to match his pants and helmet. He's previously done this during pregame activities, but I think this was the first time he's done it during a game.
In that last photo, see the green cleats Alexander was wearing? Those were painted with a tribute to Queen Elizabeth II, because the Packers/Giants game took place in London.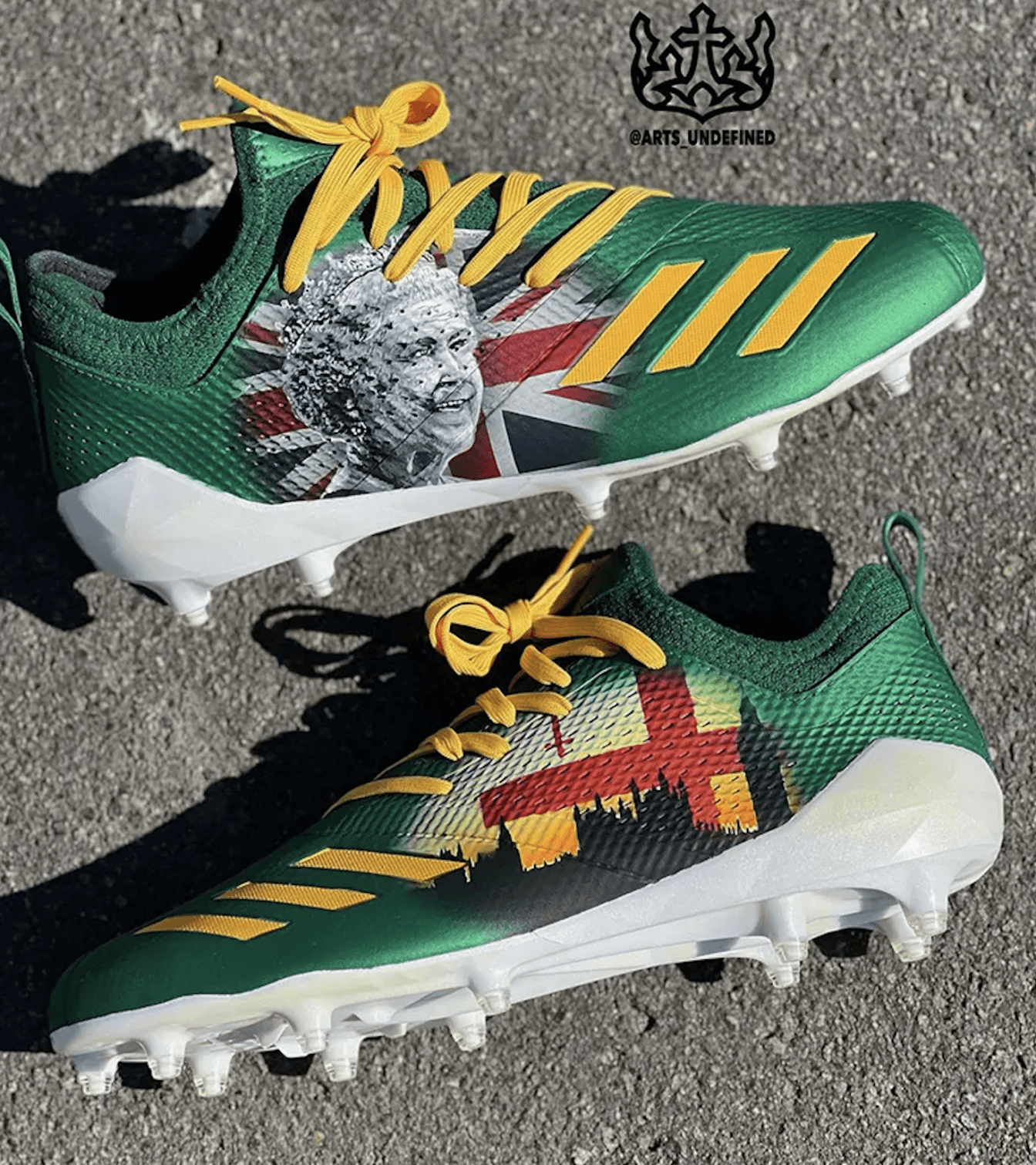 In a related item, Giants running back Saquon Barkley warmed up in a Tottenham Hotspur shirt, because the game was taking place in Tottenham's stadium: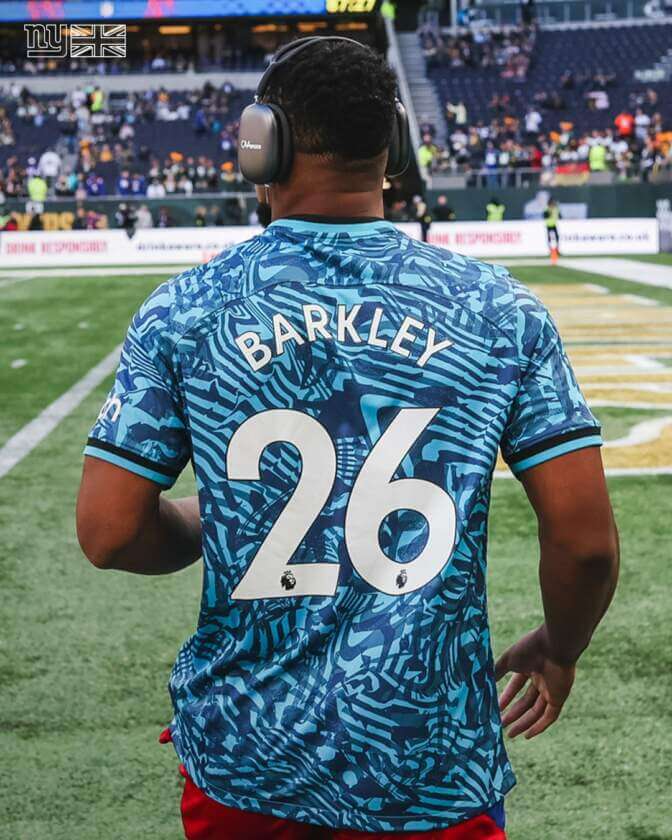 A (presumably Canadian?) tailgater at the Steelers/Bills game in Buffalo had a Bills/Canada mashup flag: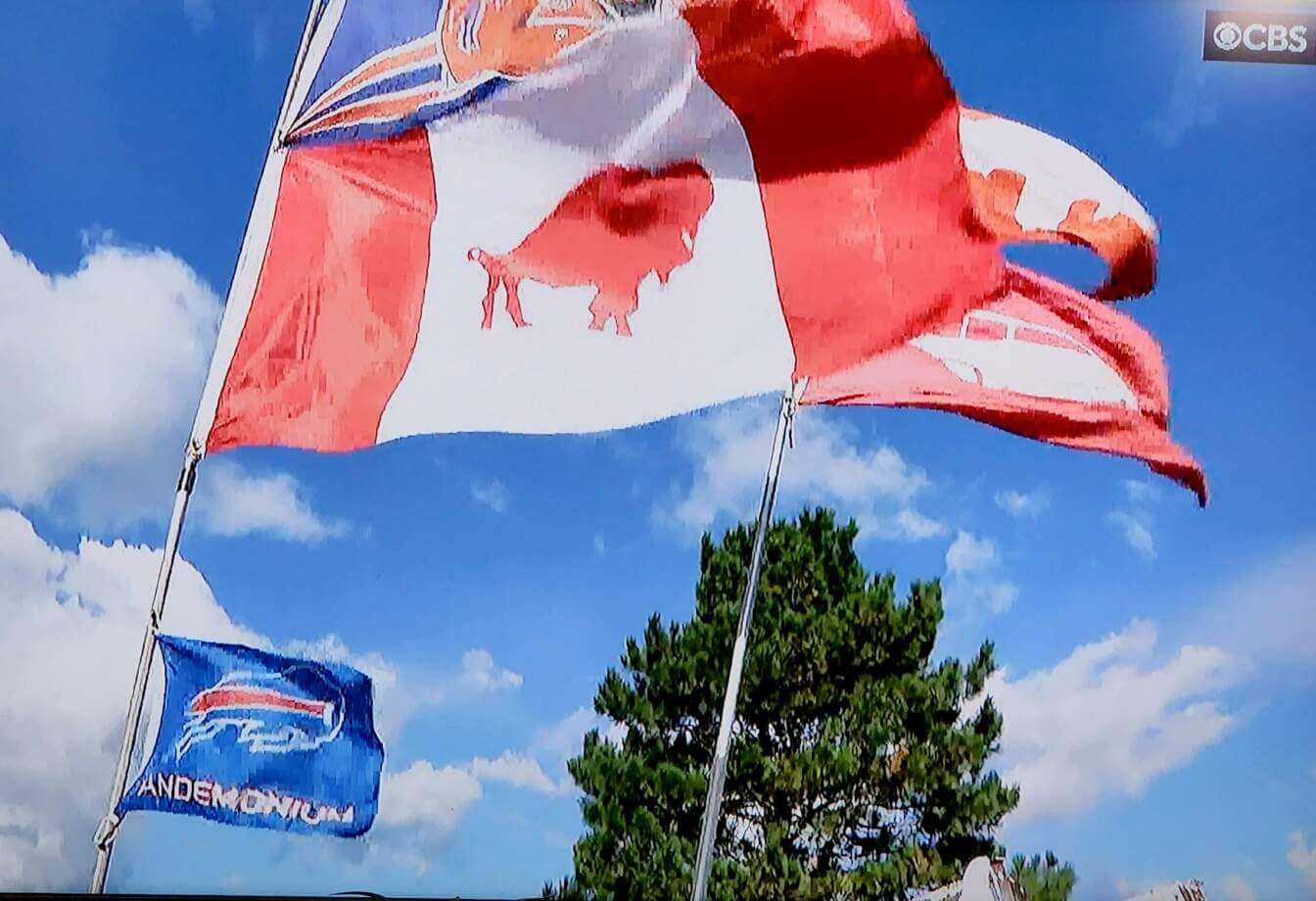 Tonight: KC hosts the Raiders, so it should be a good-looking game, as long as KC doesn't go mono-red.
(My thanks to all contributors, including L.J. Sparvero, @AndrewNewts, @NotHotTakes, and our own Jamie Rathjen.)
---