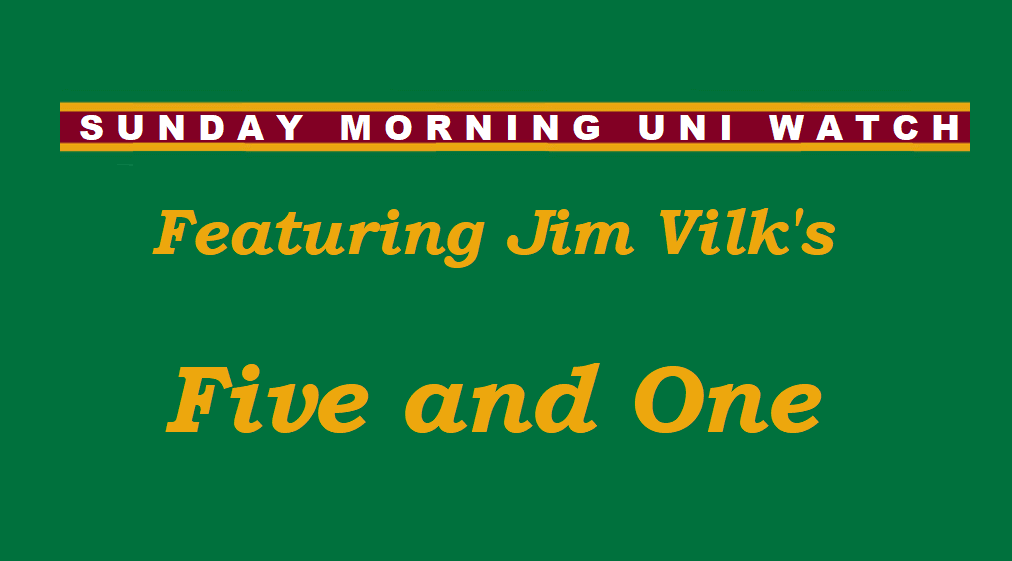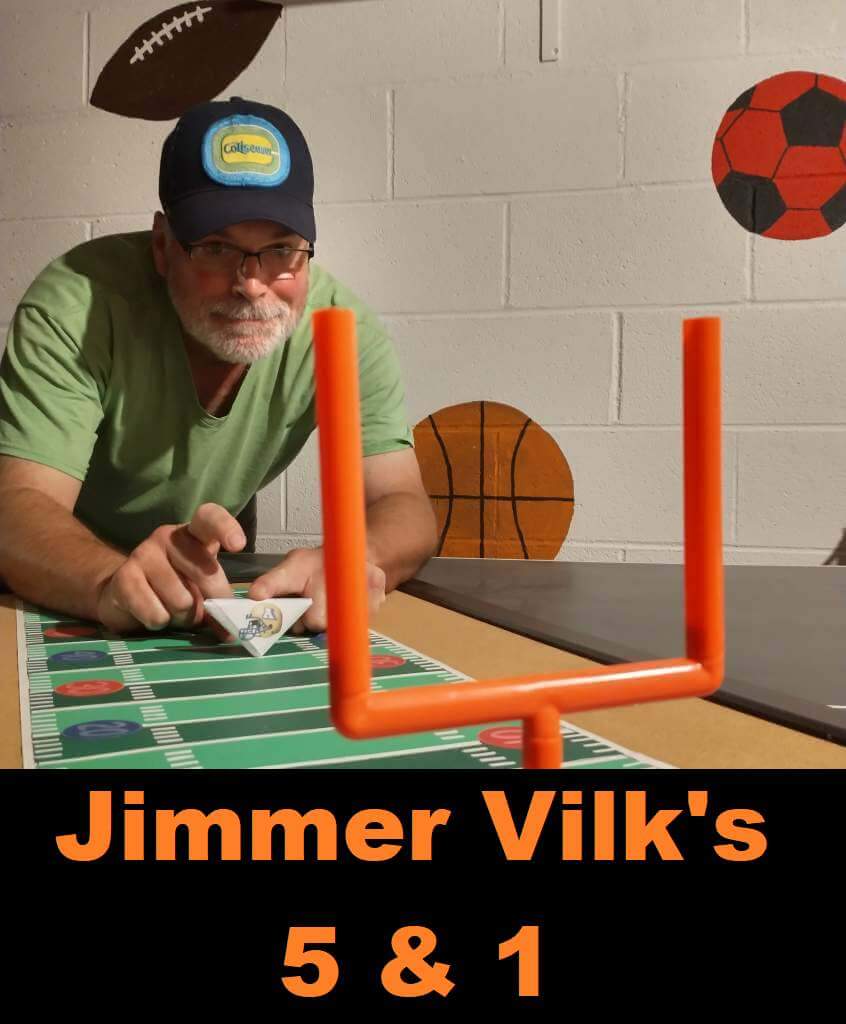 Jimmer Vilk's 5 & 1
Welcome to the Five and One for 2022!
After more than a decade in hiatus, Jim Vilk (the original "5 & 1" decider) returned! And he's back again for 2022.
The concept of the 5&1 is simple: Jim will pick five good matchups (not necessarily the five best anymore… he will have categories that will change from week to week) and one awful matchup.
You may agree and you may disagree — these are, after all, just opinions and everyone has one. Feel free to let him know what you think in the comments section.
If you have a game you feel is "worthy" of consideration for the 5 & 1, please either post it in the comments below or tweet Mr. Vilk @JVfromOhio.
Here's today's 5 & 1:
• • • • •
During my first shift of uni watching yesterday, I came across this tweet from Rachel Lenzi, who covered Buffalo in their game against Bowling Green: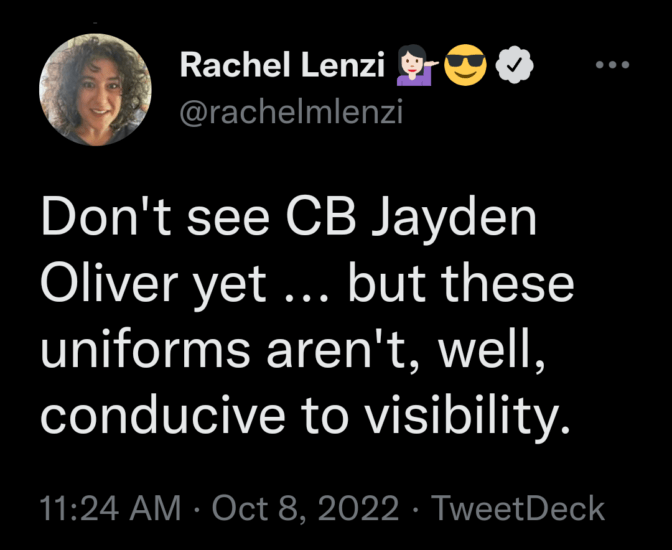 The Bulls' blue numbers on gray jerseys were indeed hard to see, which led me to respond.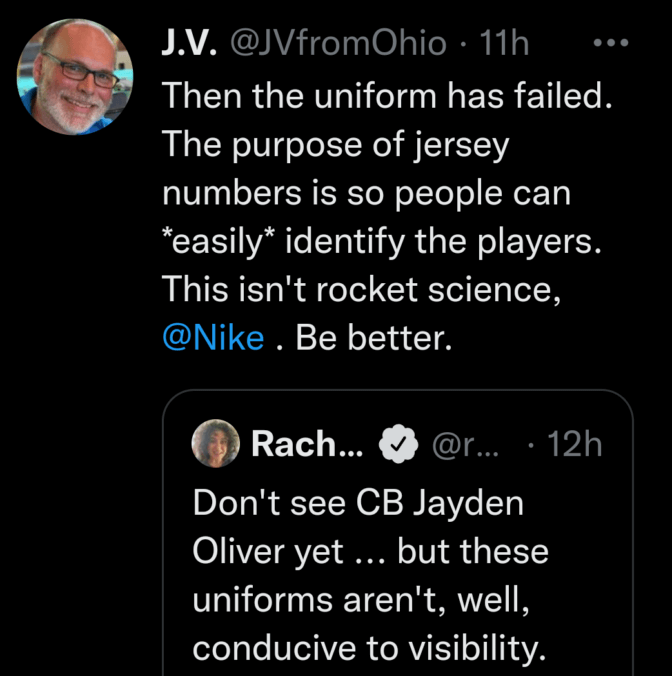 Fortunately for Buffalo, Bowling Green looked good and they were spared the ignominy of the &1. But for the Bulls and all the other schools with hard to read numbers (including you, BC… well-intentioned as they are, those bandana numbers need to go), I'll say this again: you can be as stylish as you want, but don't sacrifice function for fashion. As Terry says, Contrast Matters! Man, I really need my Five Good Things after all that…
__________
5. The "Red (Pants) Alert!" Matchup:
Houston/Memphis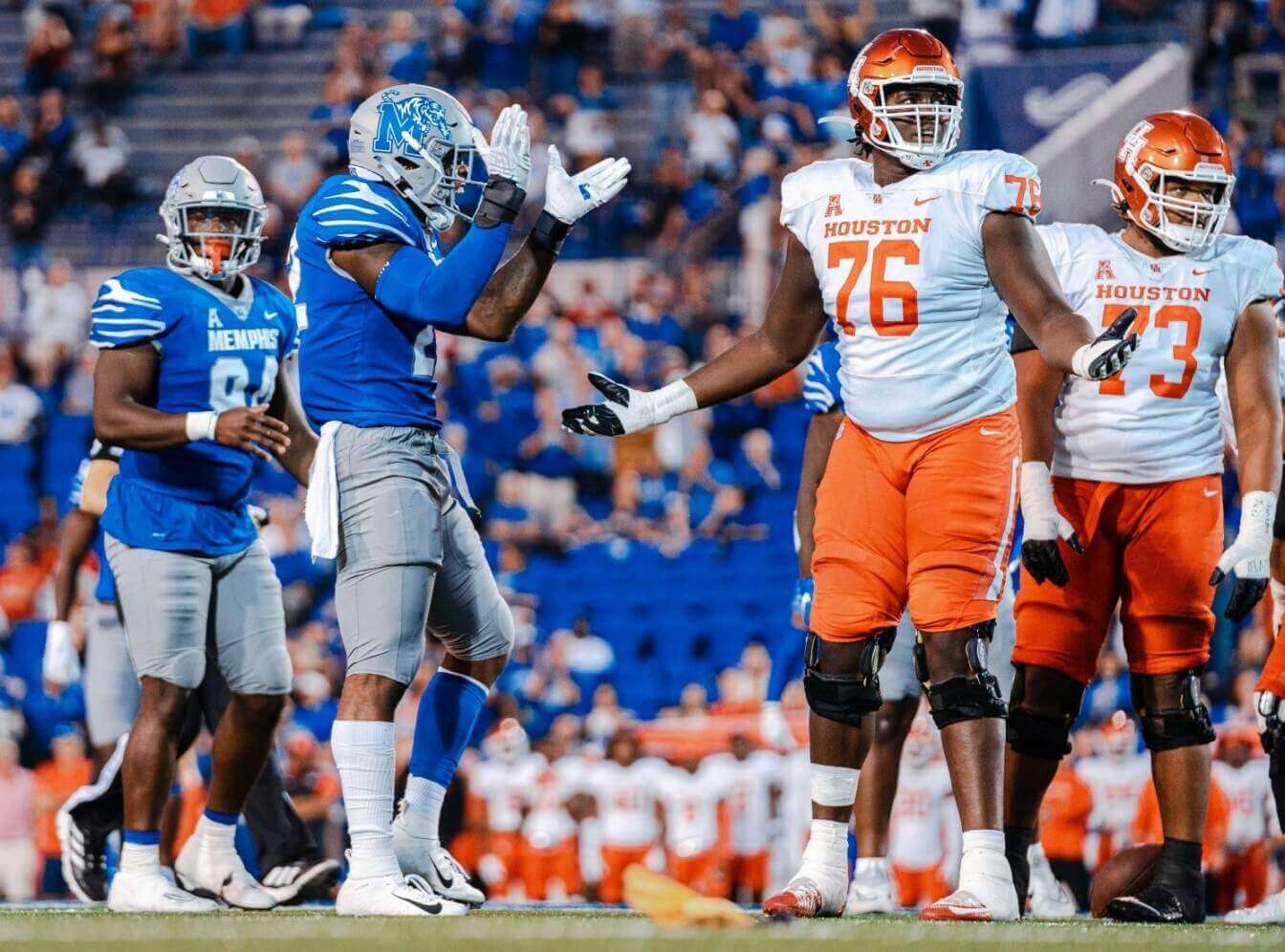 I'm a sucker for red road pants, and I'm a sucker for when these schools stick to their basics.
__________
4. The "Script-tastic" matchup:
Missouri/Florida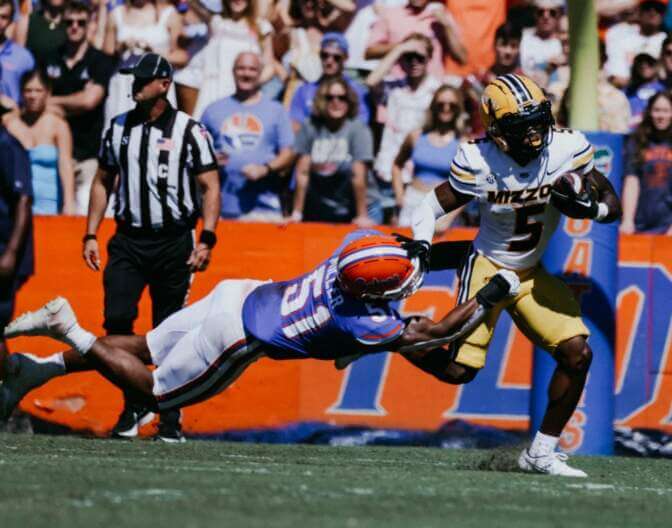 If the Tigers' script was in black instead of white, this game would have been #1.
__________
3. The Classic Matchup:
Texas/Oklahoma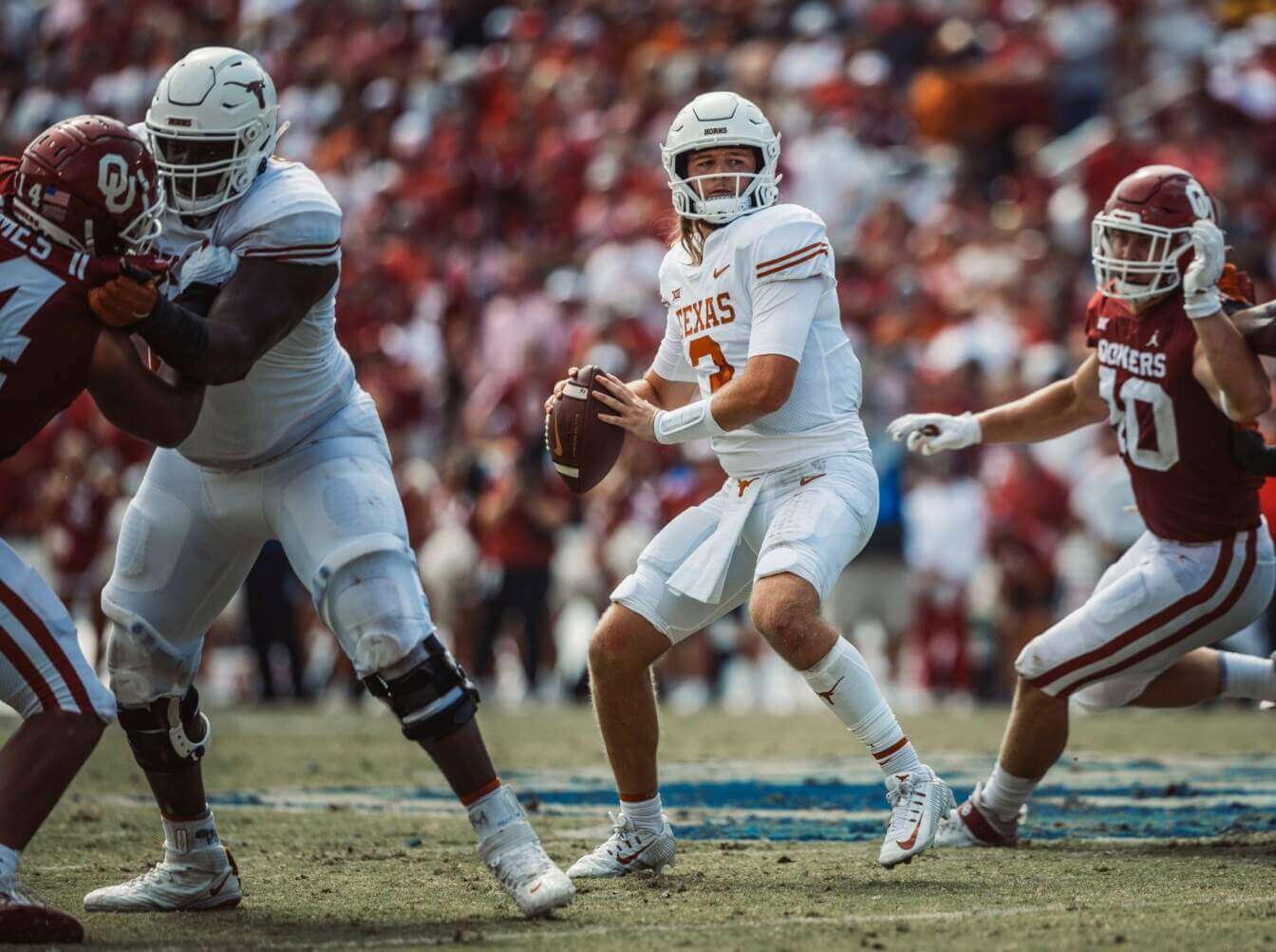 I actually like a handful of all-white unis, including these.
__________
2. The "What Could Be Better Than Teal Pants?" Matchup:
Coastal Carolina/Louisiana-Monroe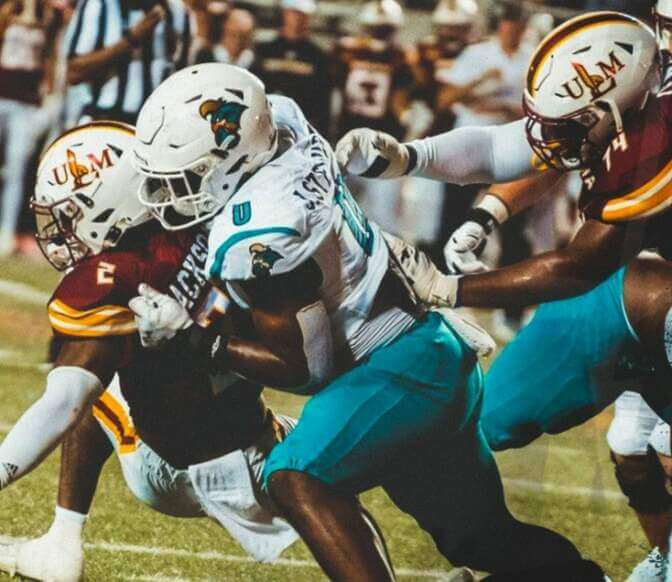 The answer is matching teal helmets.
__________
1. Simply The Best:
Virginia Tech/Pitt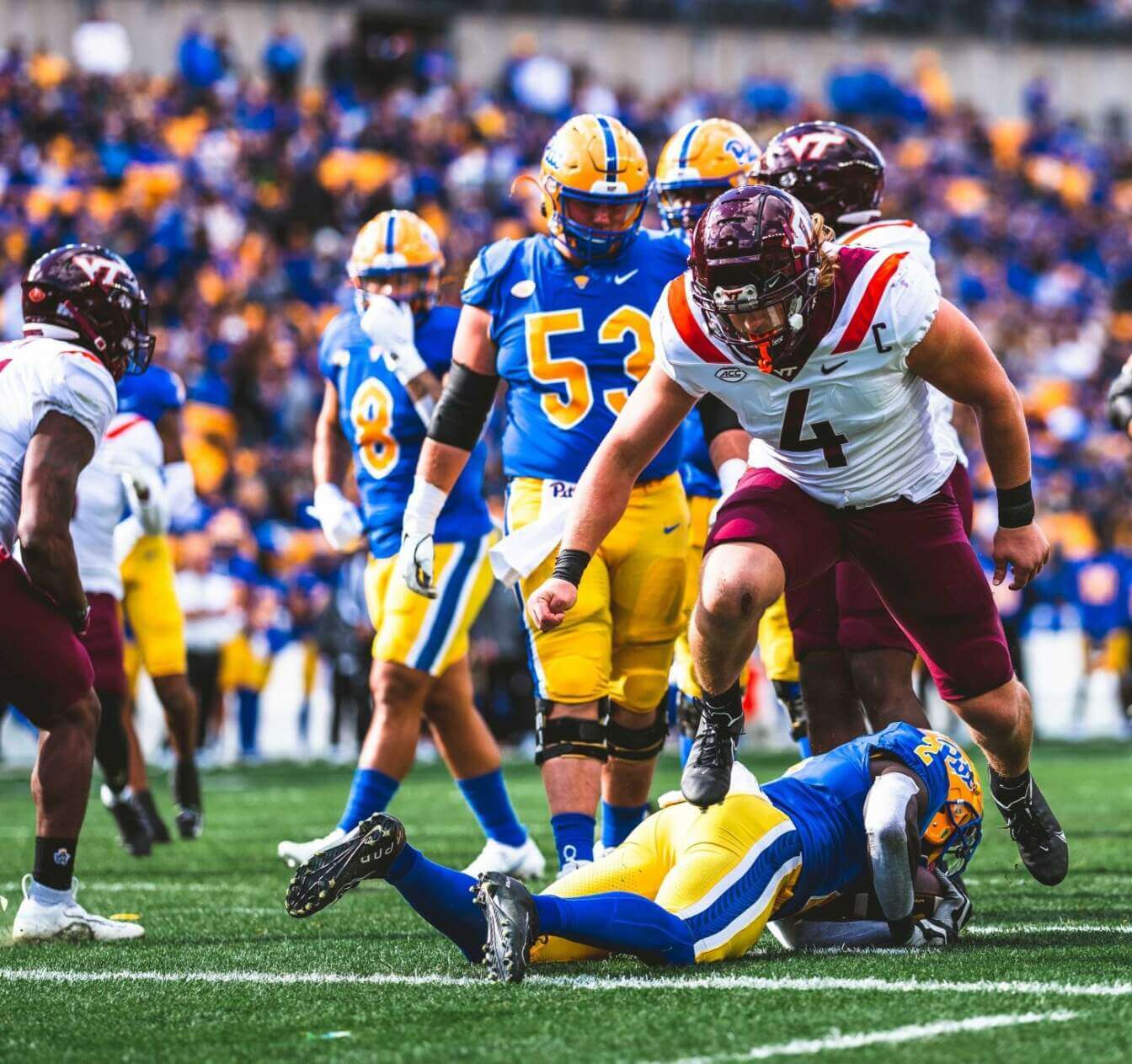 And the Color Palette Special as well!
__________
&1.
BYU/Notre Dame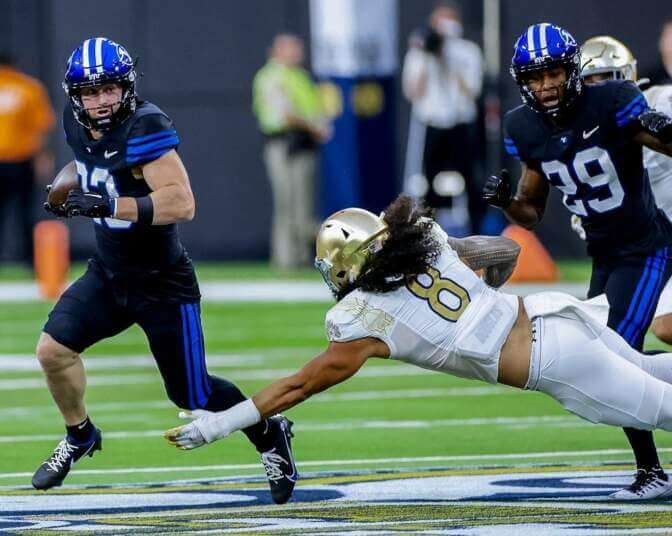 Sin City was an appropriate place for these abominations.
__________
See you next week… and hopefully I'll see your team's numbers easily!
• • • • •
Thanks, Jim! OK readers? What say you? Agree or disagree with Jimmer's selections? Let him know in the comments below.