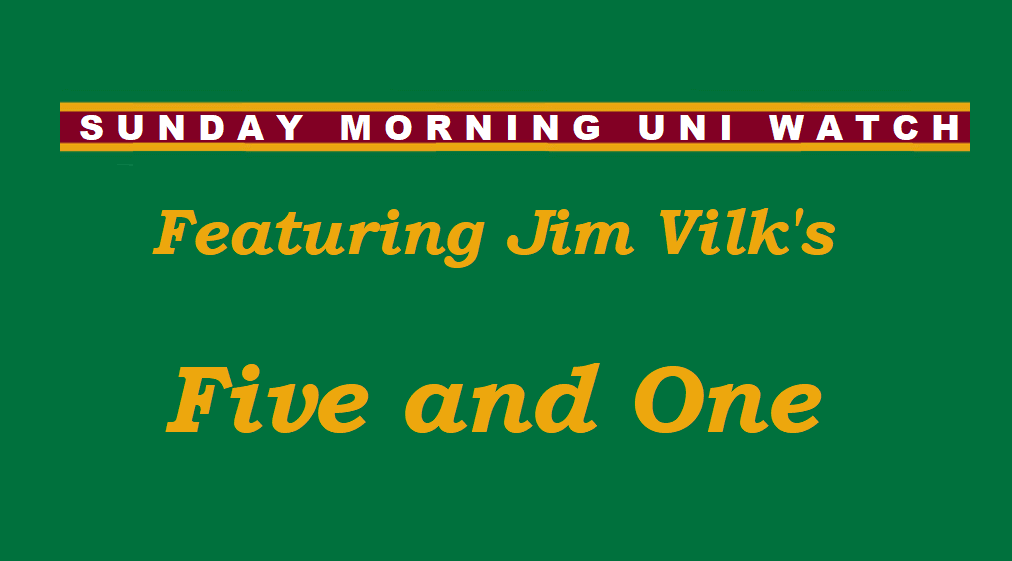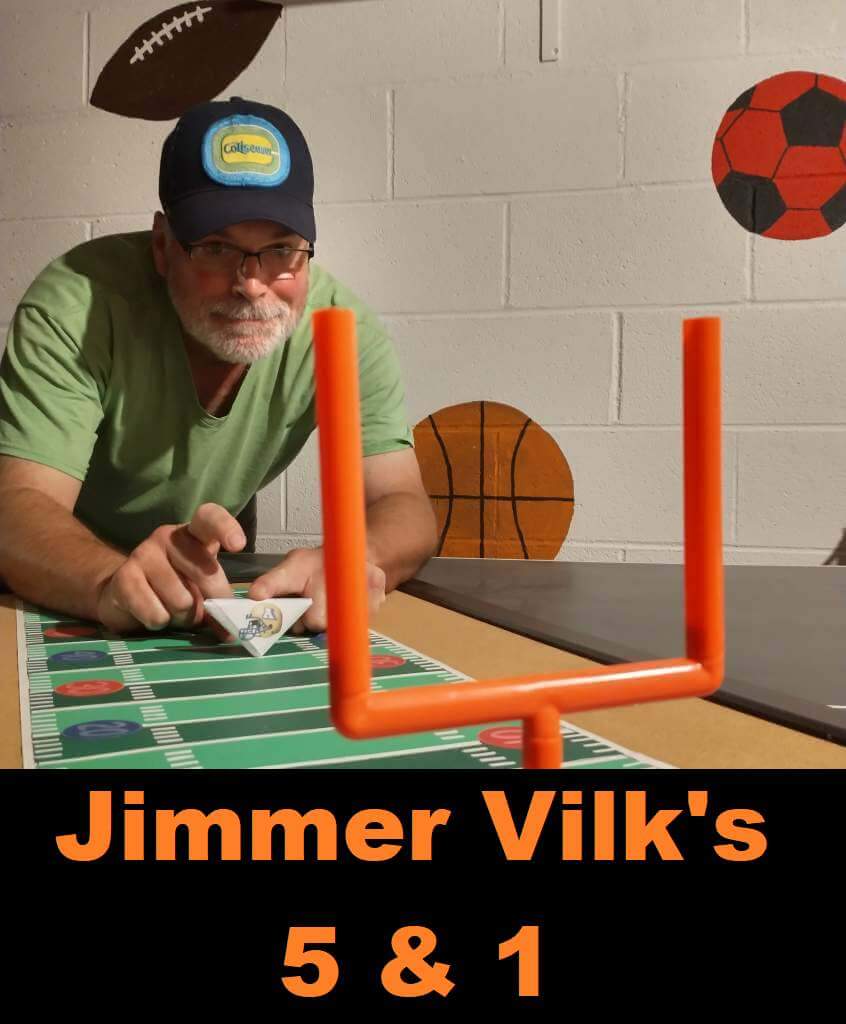 Jimmer Vilk's 5 & 1
Welcome to the Five and One for 2022!
After more than a decade in hiatus, Jim Vilk (the original "5 & 1" decider) returned! And he's back again for 2022.
The concept of the 5&1 is simple: Jim will pick five good matchups (not necessarily the five best anymore… he will have categories that will change from week to week) and one awful matchup.
You may agree and you may disagree — these are, after all, just opinions and everyone has one. Feel free to let him know what you think in the comments section.
If you have a game you feel is "worthy" of consideration for the 5 & 1, please either post it in the comments below or tweet Mr. Vilk @JVfromOhio.
Here's today's 5 & 1:
• • • • •
You see all this wood?

I spent most of my Spring, all of my Summer and part of my Fall getting it to the backyard, which severely limited my field goal kicking practice time. Now Saturdays will consist of splitting the wood and uni-watching.
There were a lot of teams I wanted to take to the proverbial woodshed this weekend (in particular the "Red" Wolves and "Blue" Raiders who decided to ignore said colors), but I will save my uni-ire for a matchup on the opposite side of the spectrum. First, I will share the joy of the Five Good Things.
__________
5. The "Unlike Phil, Team Slogan On Leg Doesn't Bother Me" Game:
Ohio/Kent State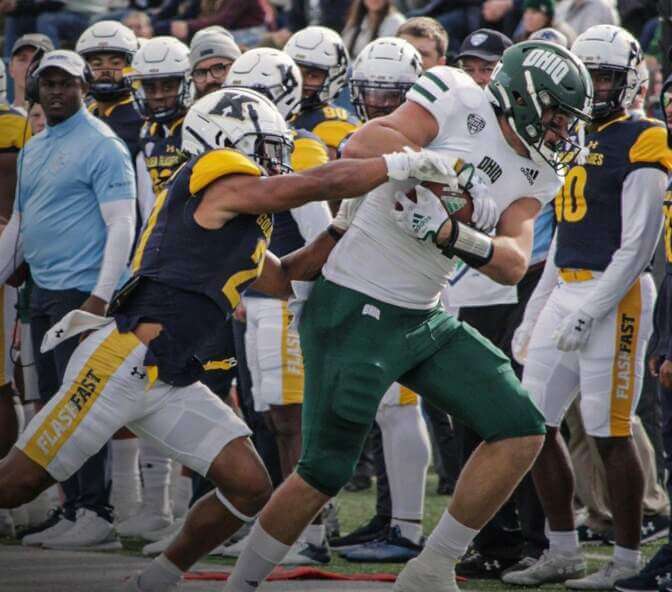 Golden yellow numbers look bad on Kent's road jerseys, but oh so right on the home blues.
__________
4. The "Virginia Is For (Uniform) Lovers" Matchup:
Liberty/Old Dominion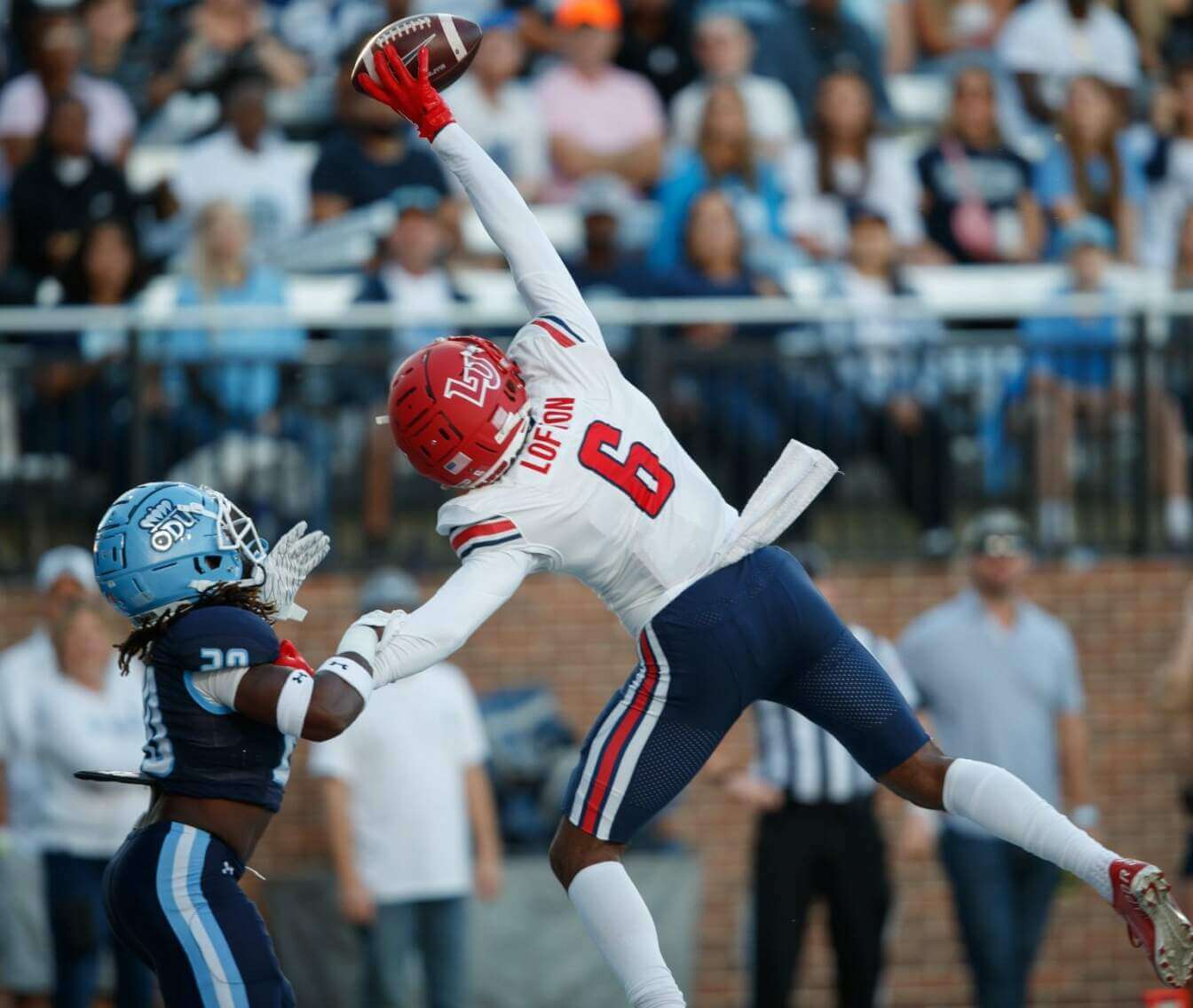 An intra-commonwealth game that wasn't on my radar until I saw highlights of this wonderful catch.
__________
3. The "Apples And Oranges" ComparisonMatchup:
NC State/Clemson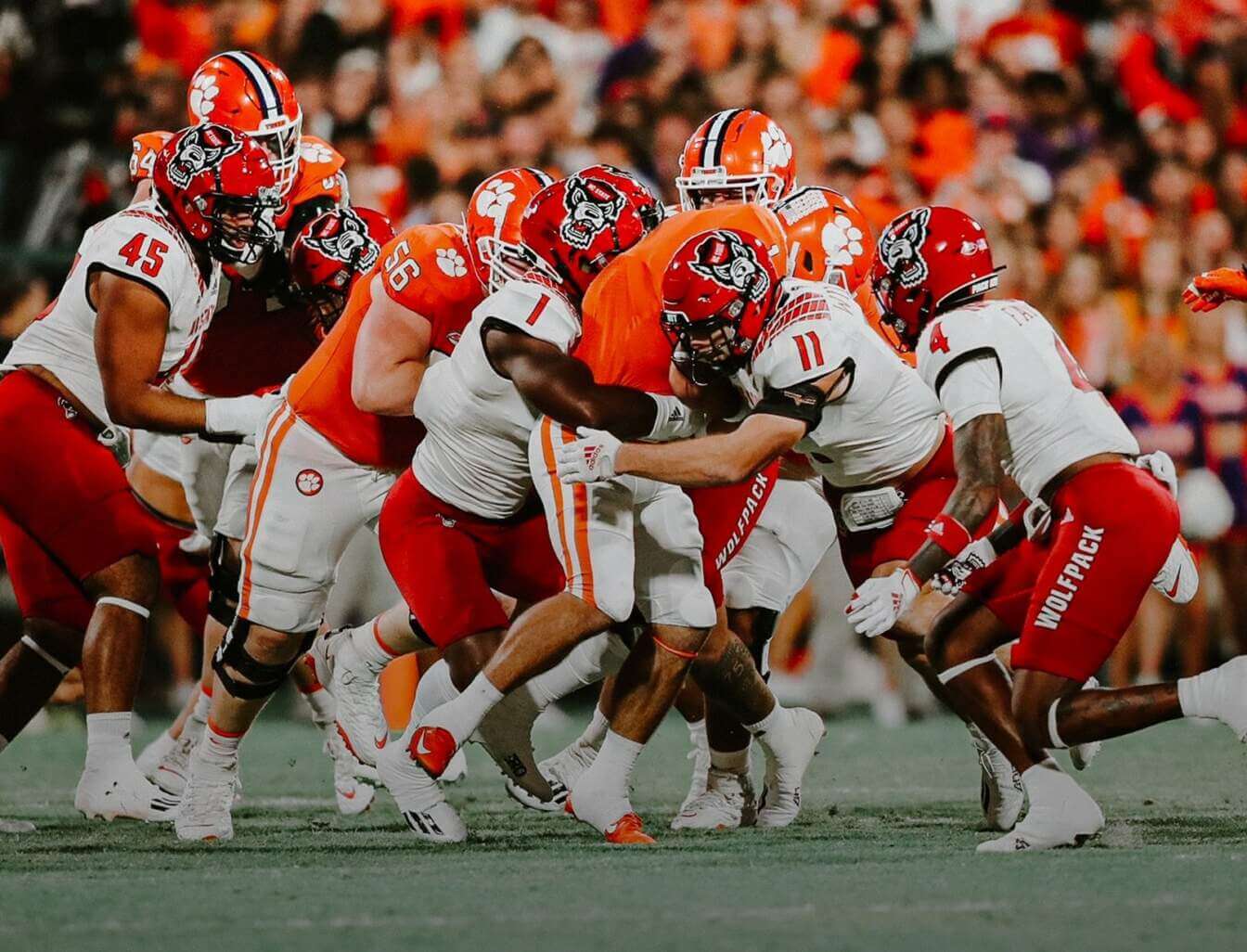 The first two colors of the rainbow were represented quite nicely in this ACC game.
__________
2. The "Why Is This Matchup Like A British Sailor?" Game:
Utah State/BYU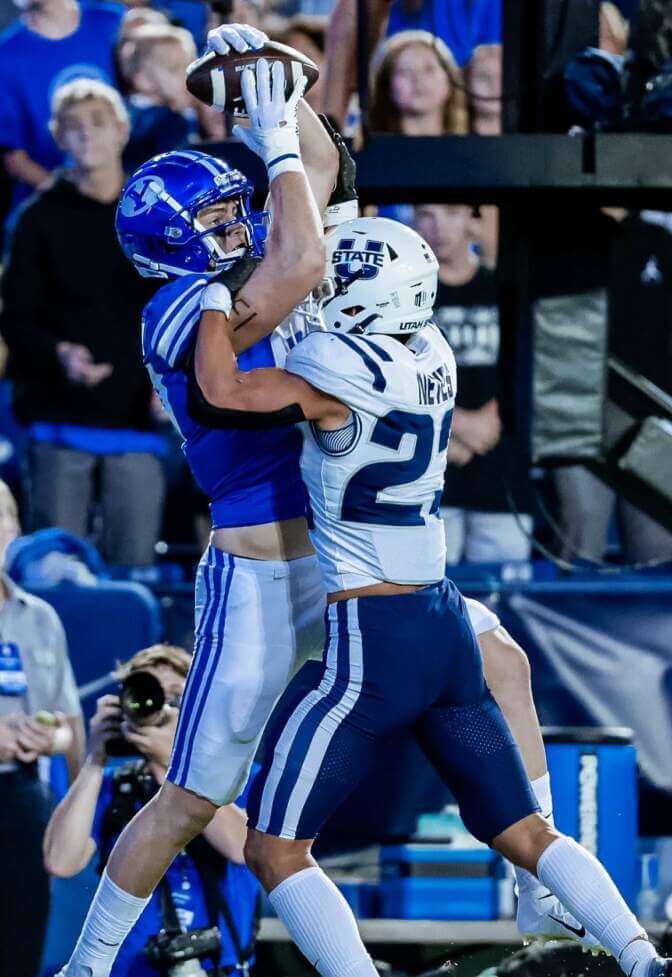 Royal Navy!
__________
1. Simply The Best:
LSU/Auburn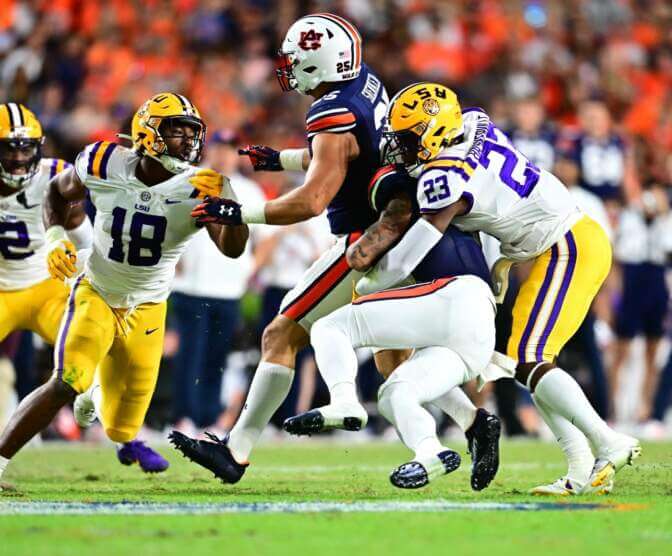 The SEC giveth once more… but the SEC is about to taketh away…
__________
&1.
Kentucky/Ole Miss/bright sunshine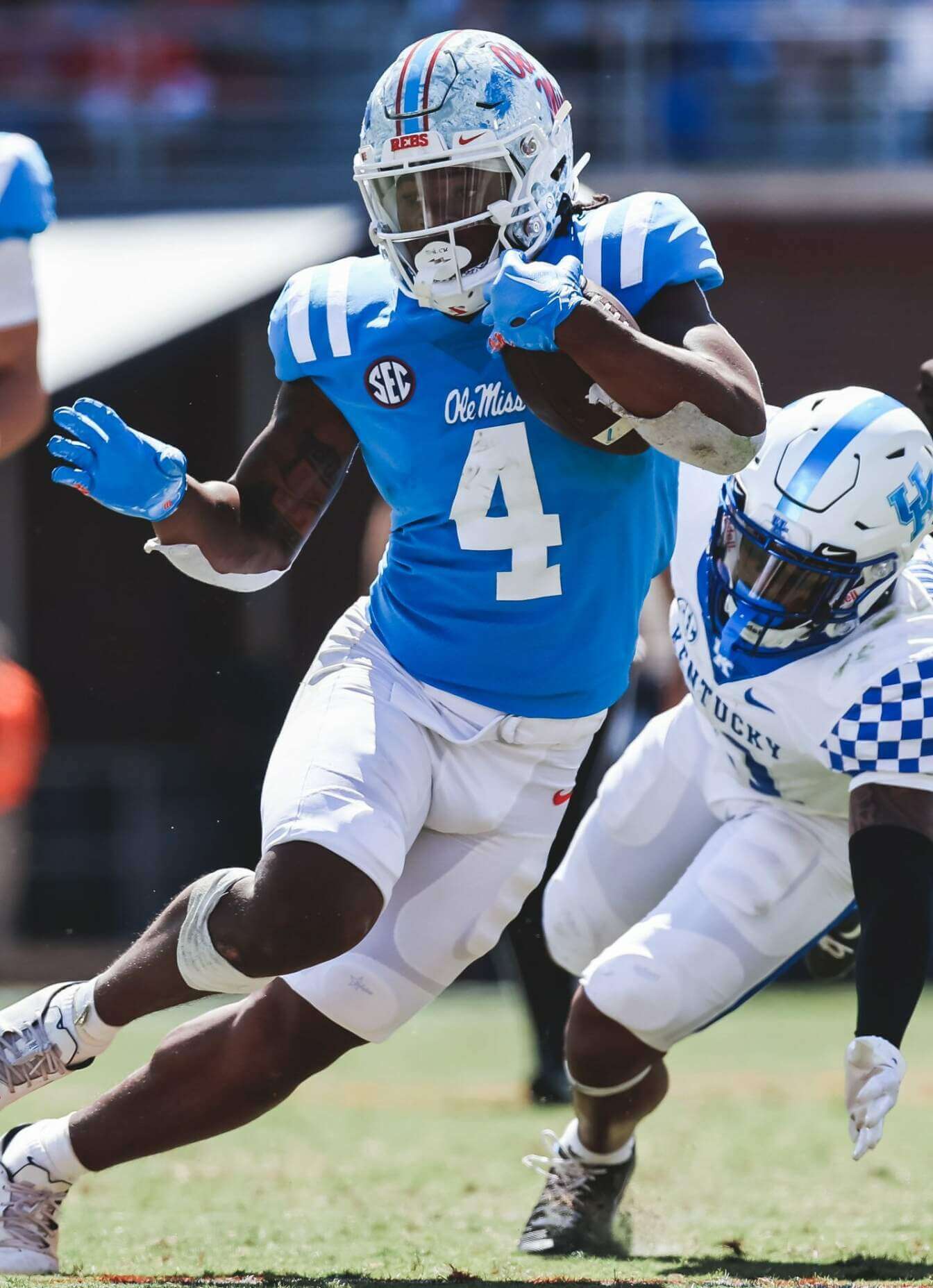 The Rebels' uni ad put this game in the running, then all the eye-searing white and no number outlines on the powder jerseys sealed the deal.
__________
See you next week!
• • • • •
Thanks, Jim! OK readers? What say you? Agree or disagree with Jimmer's selections? Let him know in the comments below.