The Suns today became the latest NBA team to reveal a new Statement alternate for the upcoming season. The new design replaces the orange Statement uni that the team used for the past three seasons.
The jersey is shown above. They didn't release any photos of a player wearing the new design, but here's a shot that shows the shorts: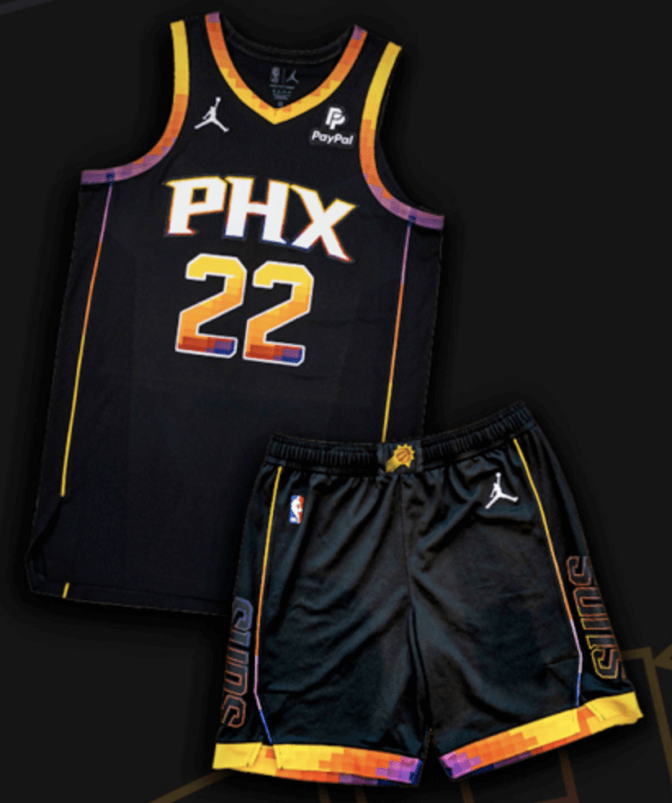 The pixillated graphics are an extension of the aesthetic that was used for the past two seasons on the team's excellent City alternate (which, unfortunately, will be replaced this season by a new City design that will be unveiled later this fall). I know it's supposed to be seen as an evolution from that design, but it feels more like a watered-down knockoff of it.
The Suns will wear this uniform for their season opener against the Mavs on Oct. 19. Additional dates will be announced later.
The NBA preseason will begin this Friday, Sept. 30.
Update: The Suns have now released a photo showing players wearing the new uniform.