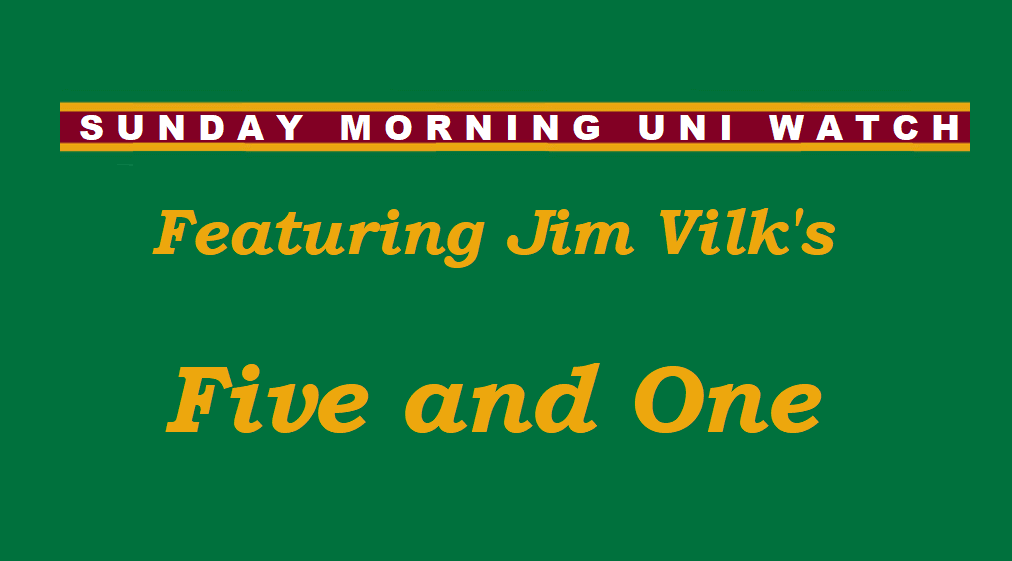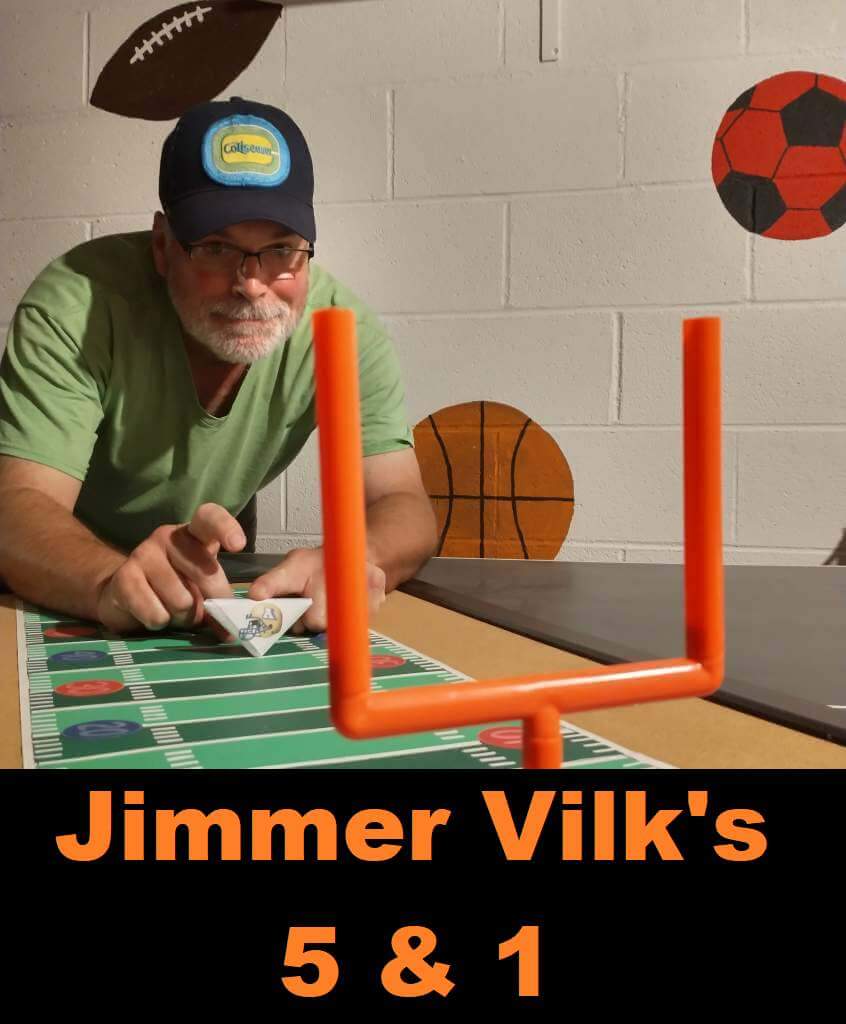 Jimmer Vilk's 5 & 1
Welcome to the Five and One for 2022!
After more than a decade in hiatus, Jim Vilk (the original "5 & 1" decider) returned! And he's back again for 2022.
The concept of the 5&1 is simple: Jim will pick five good matchups (not necessarily the five best anymore… he will have categories that will change from week to week) and one awful matchup.
You may agree and you may disagree — these are, after all, just opinions and everyone has one. Feel free to let him know what you think in the comments section.
If you have a game you feel is "worthy" of consideration for the 5 & 1, please either post it in the comments below or tweet Mr. Vilk @JVfromOhio.
Here's today's 5 & 1:
• • • • •
There were at least two all-black uniforms with low-contrasting red numbers this weekend facing off against all-white unis, and yet none of them made the &1. What could possibly be worse? No, it wasn't Oregon…stay tuned! As always, we do the Five Good Things first.
__________
5. The "One Of The Few B&W Matchups I Actually Liked" game:
Clemson/Wake Forest
Good thing it was cloudy, or else I would have complained about Wake's gold chrome domes.
__________
4. The "I've Got The Blues And That's A Good Thing" matchup:
Rhode Island/Pitt
So! Many! Blues!
__________
3. The "You Gotta Have Shoulder Stripes In The Countdown" game:
UCLA/Colorado
A lot of gold in today's bronze medal matchup.
__________
2. The "Make This Alt Your Primary Uni" Game:
West Virginia/Virginia Tech
At home the Mountaineers should stay blue/blue/yellow, but on the road this is a great look.
__________
1. Simply The Best:
Kansas State/Oklahoma
A classic matchup that was SUCH a breath of fresh air after all of yesterday's uni nonsense.
__________
&1. Buffalo/Eastern Michigan
This game reminds me of that all-too-familiar scenario where That Guy in a gray car refuses to turn his headlights on during a rainstorm.
__________
See you next week!
• • • • •
Thanks, Jim! OK readers? What say you? Agree or disagree with Jimmer's selections? Let him know in the comments below.