The Mets have played their last three games in Milwaukee, so I've been getting lots of views of the Brewers' ballpark. And one thing I quickly noticed is that the dirt around home plate looks like, well, a plate.
I first noticed it from the centerfield camera view (shown above), and then of course I became fixated on it, looking at it from various angles: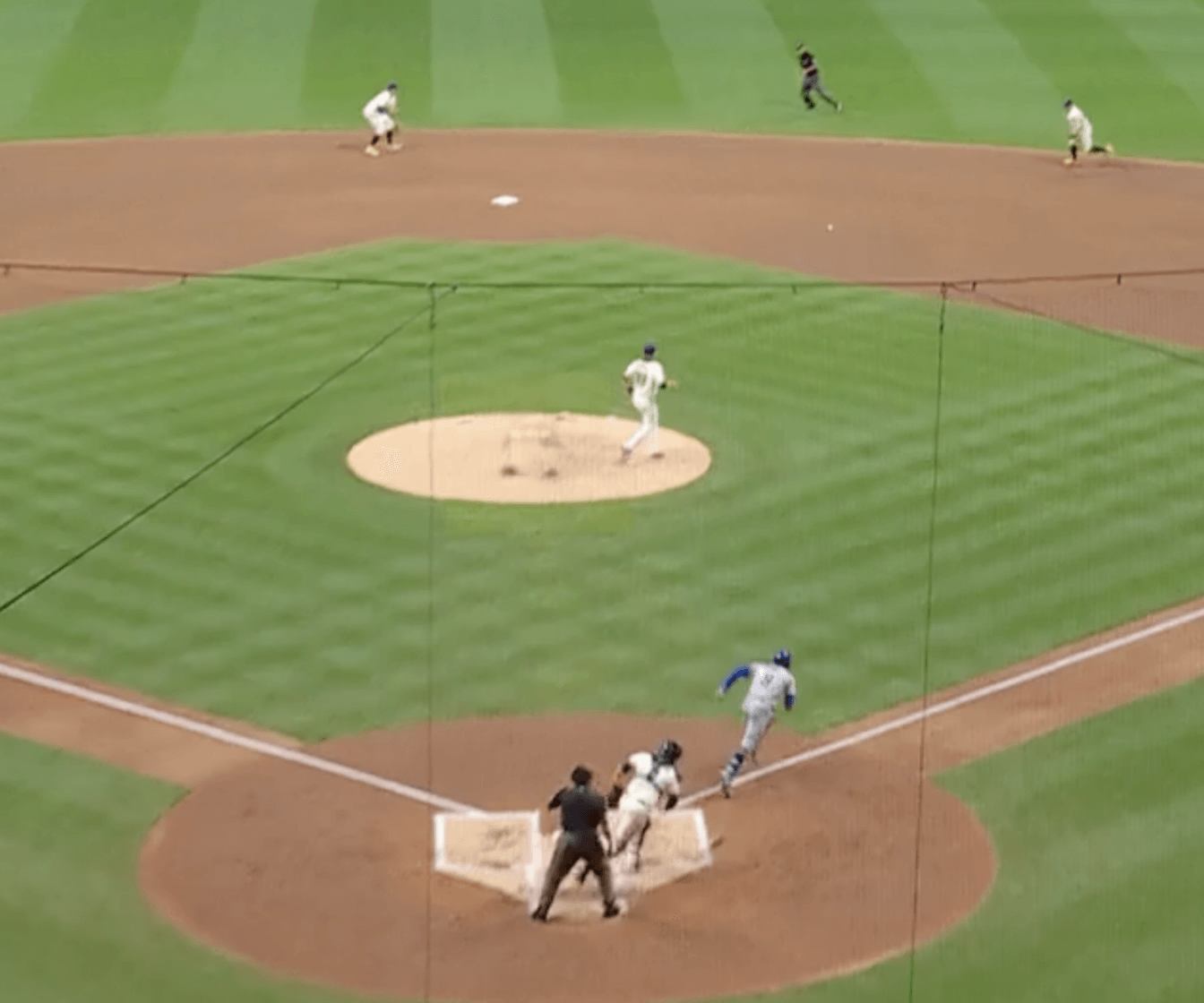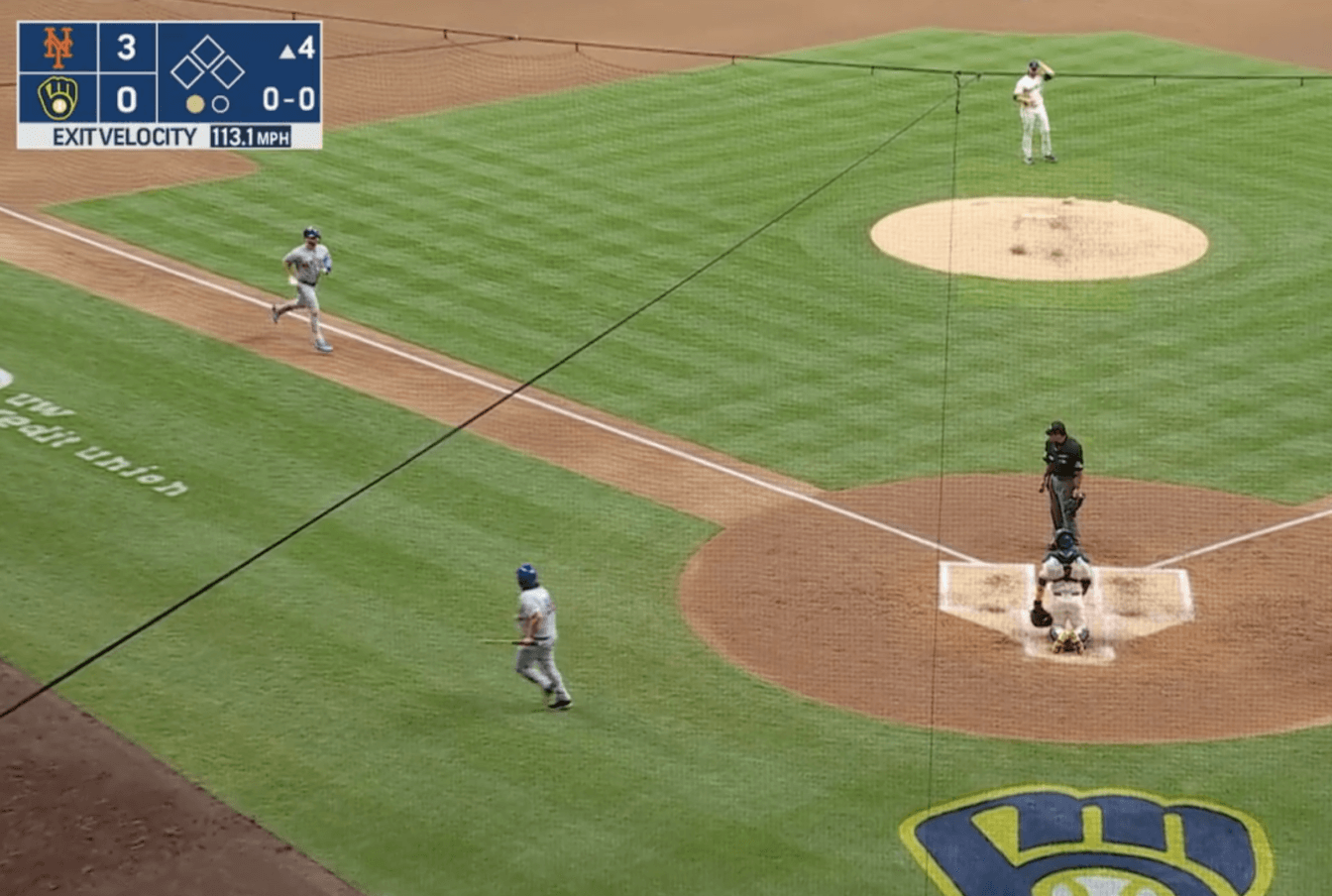 If you're thinking, "Duh — that's nothing new!," you're right. I've found photos showing that the Brewers' grounds crew has been doing this since 2019. But for whatever reason (not the least of which is that the Mets only go to Milwaukee once per year), I never noticed it until now. It's one of those interesting ballpark-specific examples of field design, like the Dodgers' thin batter's boxes and the Reds' odd catcher's boxes.
I found a few overhead shots that give a better view of the plate-shaped dirt — which, as it turns out. is not really plate-shaped. They use a lighter-colored dirt for the batter's boxes, the catcher's box, and two triangular wedges behind the batter's boxes, but not for the dirt directly in front of home plate. It all gets a bit blurry as the game proceeds, but it still manages to hold its shape pretty well: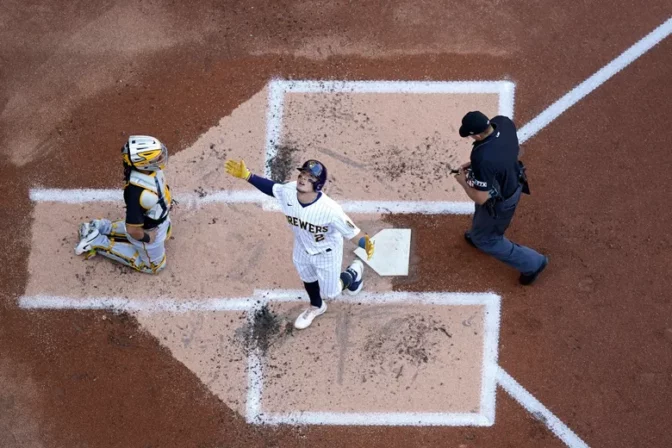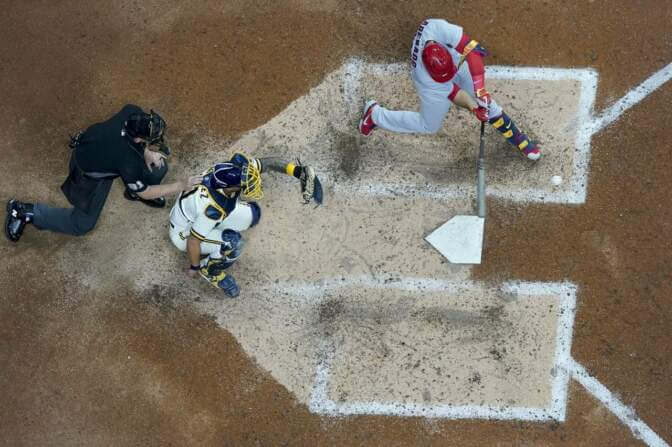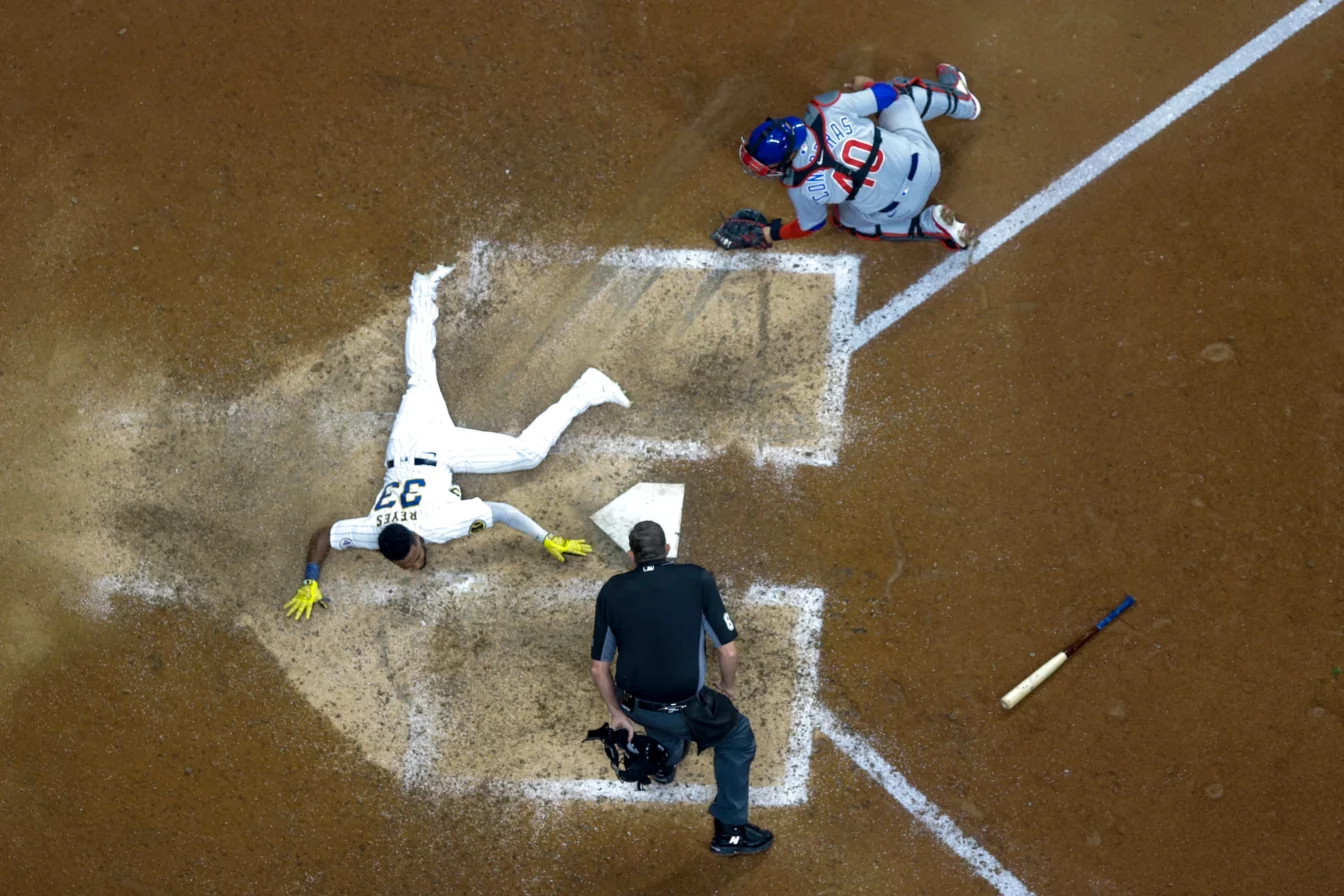 I've never seen anything quite like this before (anyone..?). The closest comparison I can think of is in Detroit, where the Tigers' ballpark has a plate-shaped cutout around the home plate area, instead of the conventional circular cutout: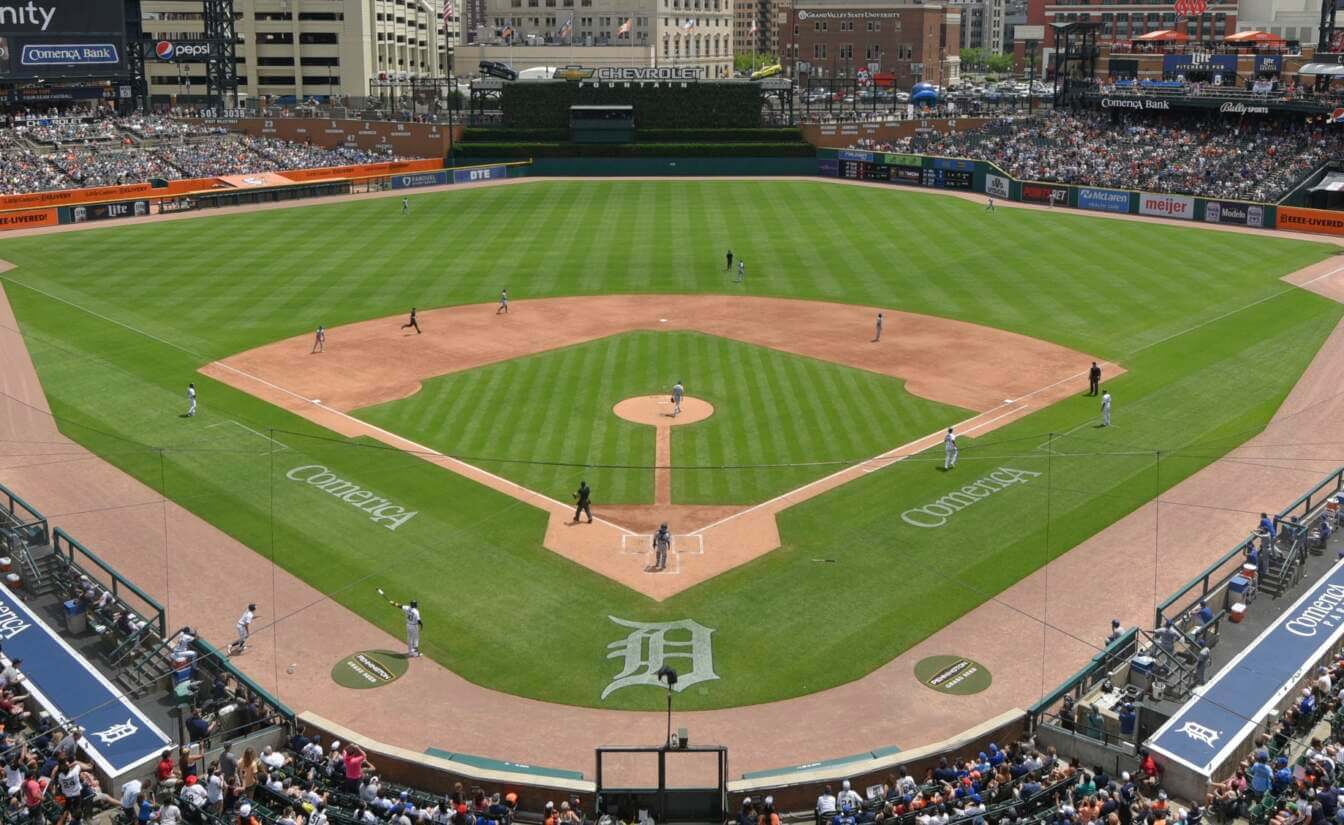 (As you can see in that photo, the Tigers also have the dirt path running from the mound to the plate, a detail they copied from the Diamondbacks, who installed their own dirt path at the suggestion of Buck Showalter, although they later filled it in with grass. But I digress.)
Honestly, I don't really love the Brewers' plate-shaped dirt — it feels unnecessary, like a classic case of over-design — but I do love discovering these little ballpark quirks. I'd love to talk to a Brewers groundskeeper about it, but I know from past experience that the team doesn't like to make its operations staff available for interviews. Dang.
While we're at it, here's something Phil pointed out to me during this Mets/Brewers series: As you can see in the screen shot at the top of this page, the centerfield camera angle in Milwaukee is, like, dead center. At most other ballparks, it's slightly off-center. Not sure if the off-center view is better or if it's just that I'm used to it, but the dead-center view in Milwaukee is feels almost jarring by comparison. Yet another nuance of athletics aesthetics!