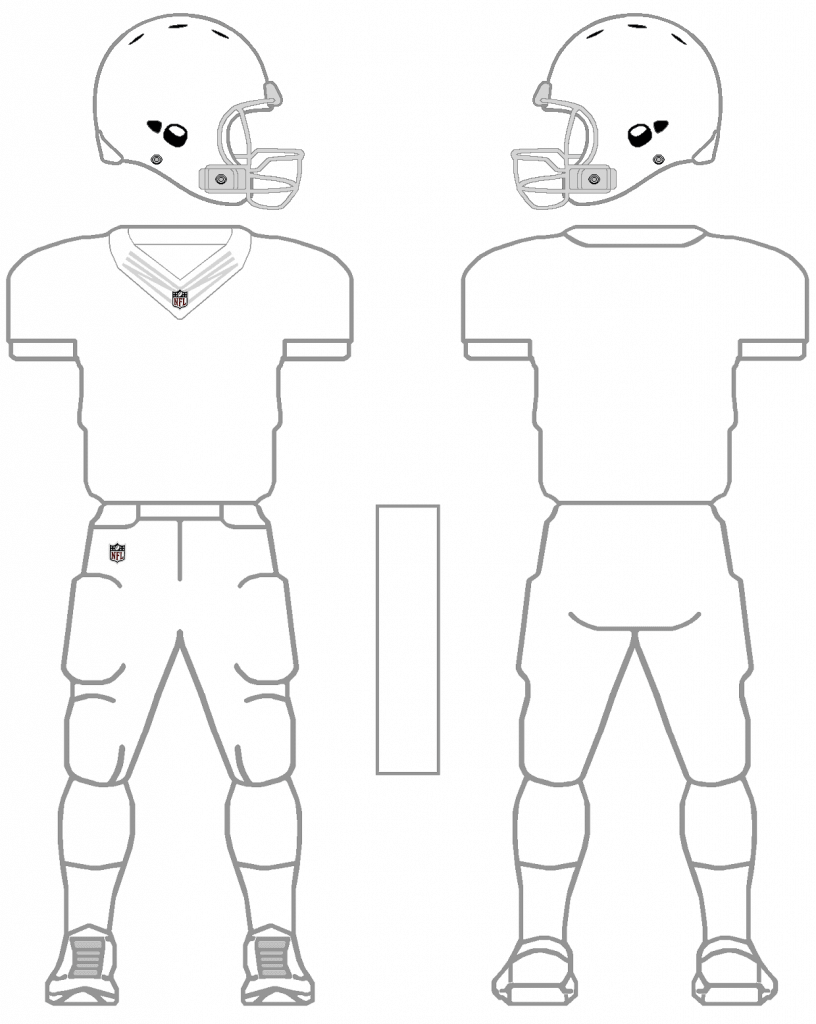 Time for more Uni Tweaks from the UW readership.
I hope you guys like this feature and will want to continue to submit your concepts and tweaks to me. If you do, Shoot me an E-mail (Phil (dot) Hecken (at) gmail (dot) com).
• • • • •
Today's concepts come from
Nick Evert
:
Hi Phil,

Attached is a concept for Team USA's soccer uniforms. I wanted to evoke Stars and Stripes without being too garish. I thought the pin stripes could accomplish this for the stripes, and the stars on the sleeves could be textured into the fabric.

Hope you enjoy!

Nick Evert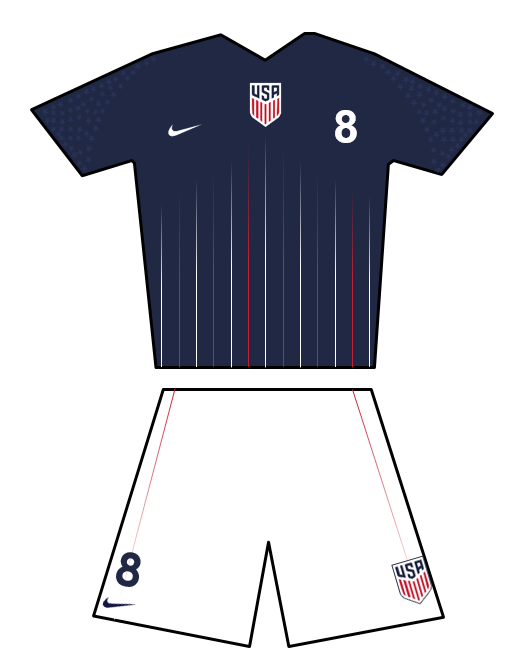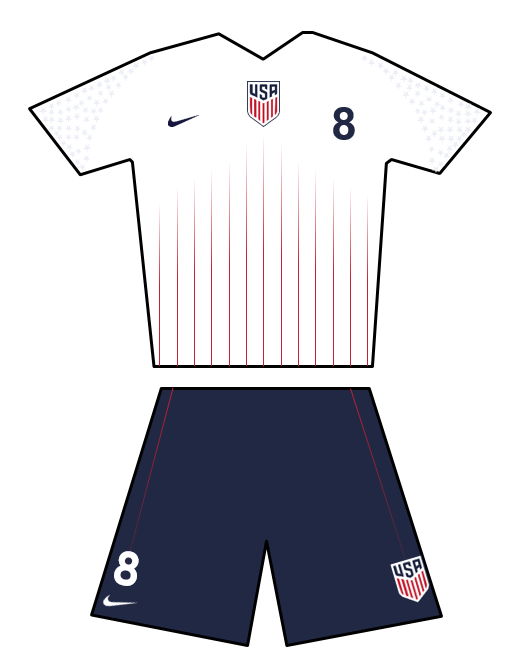 • • • • •
OK readers (and concepters). If you have some tweaks or concepts, shoot 'em my way with a brief description of your creation and I'll run 'em here.