After a seemingly endless series of leaks, the Sharks finally made it official last night and revealed their new uni set. To their credit, they showed the full uniforms, not just the jerseys. Here's a before/after comparison of the home designs: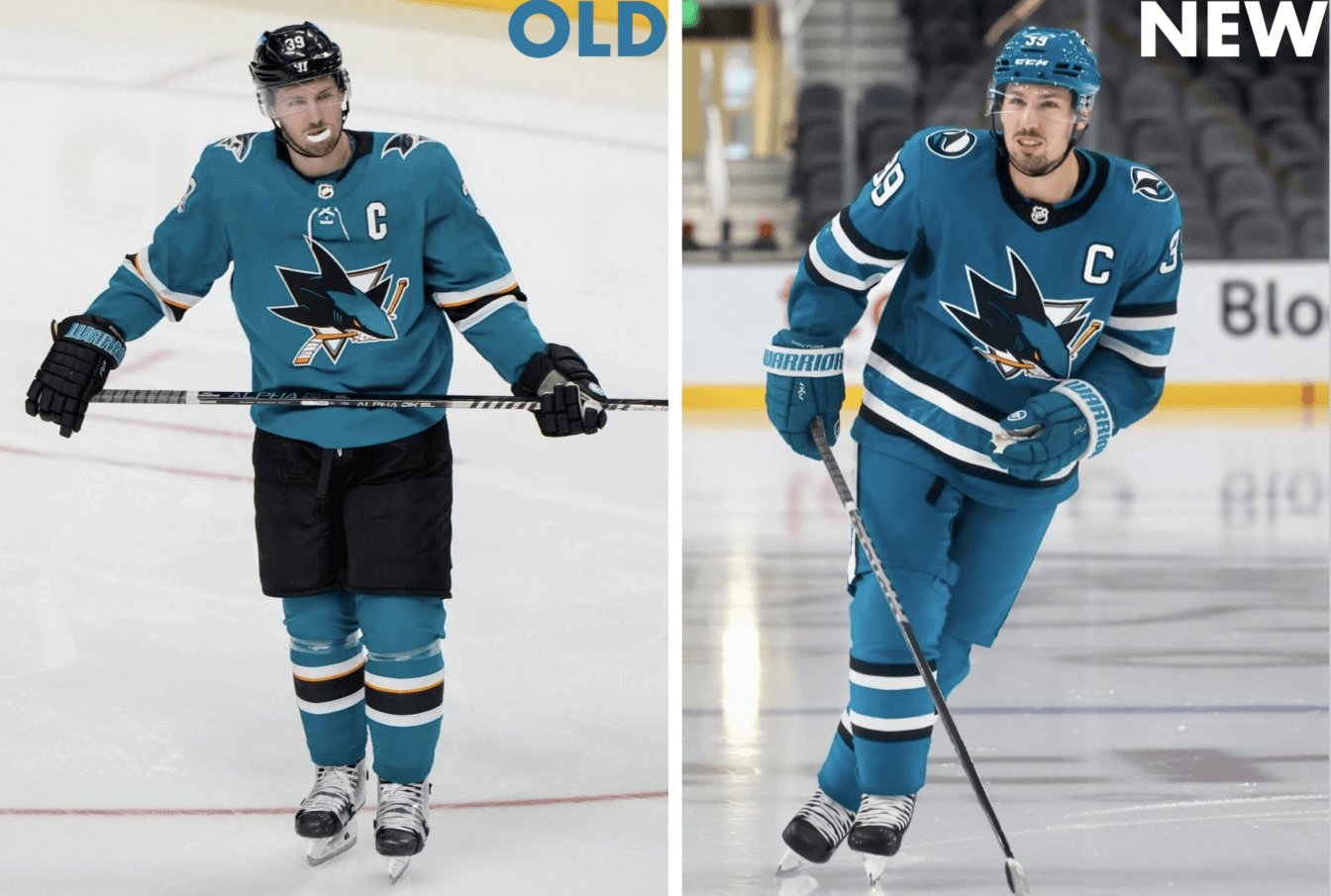 The new uni is the first mono-teal design in team history. Not awful, but I usually prefer hockey pants to provide some contrast. I like the addition of the belly striping, but I miss the orange accents that appeared on the old sleeve and sock stripes — that subtle uni element punched way above its weight and added a bit of warmth to the proceedings. The new circular shoulder patches look good.
It's hard to see in the photo, but the new pants have white striping. One of the earlier leaks provided a better view of that, as seen here: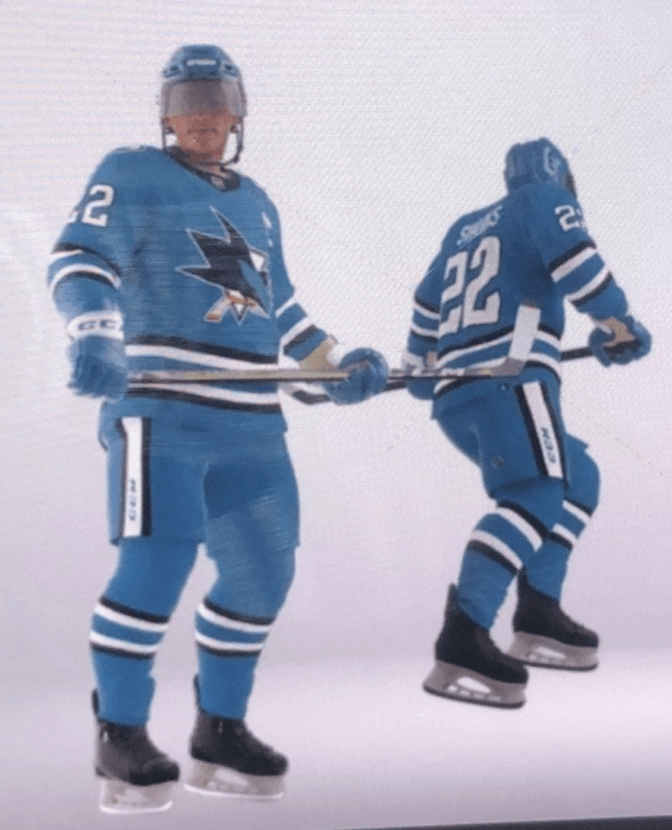 Now let's look at the road whites: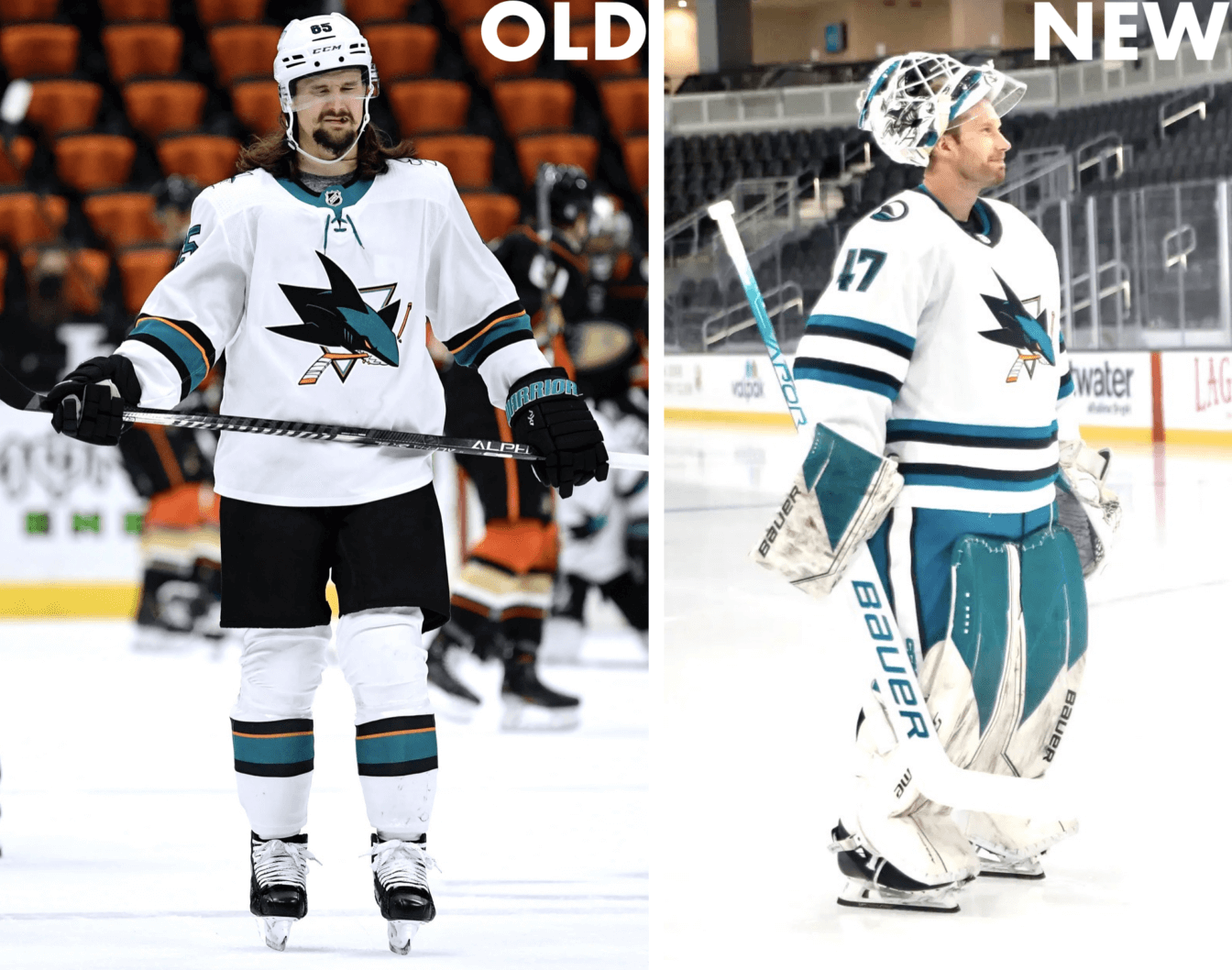 Love the teal pants with this combo. Again, the new belly striping is a plus, but I still miss the orange accents.
And once again, we get get a fuller view of the new design via one of the earlier leaks: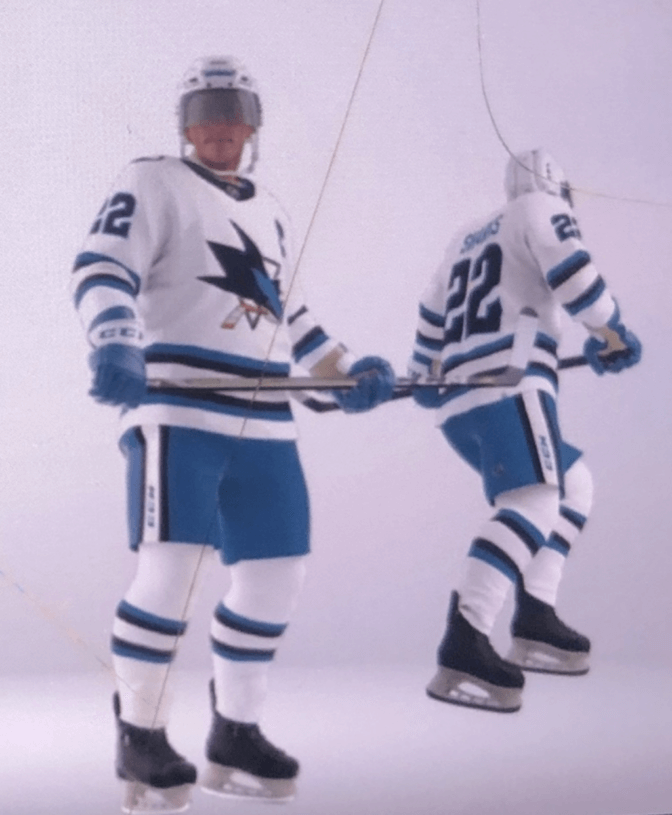 The new jerseys feature some textural details that will be invisible on the ice but are interesting from a production standpoint. You can see them in this hype video:
Overall: Not bad.
Also of note: No ad patches on the jerseys (at least for now).