The Hurricanes announced a few weeks ago that their black alternate uniform was being redesignated as their primary home design. The assumption at the time was that red, which had been the team's home color, would become the alternate for 2022-23. And sure enough, that's what's happening — but with a few changes.
The Canes today unveiled a retro alternate based on the red uniforms they wore during their first decade in Carolina — 1997 through 2007. Despite the throwback elements, the design is v-e-r-y similar to last year's home jersey. Here's a comparison: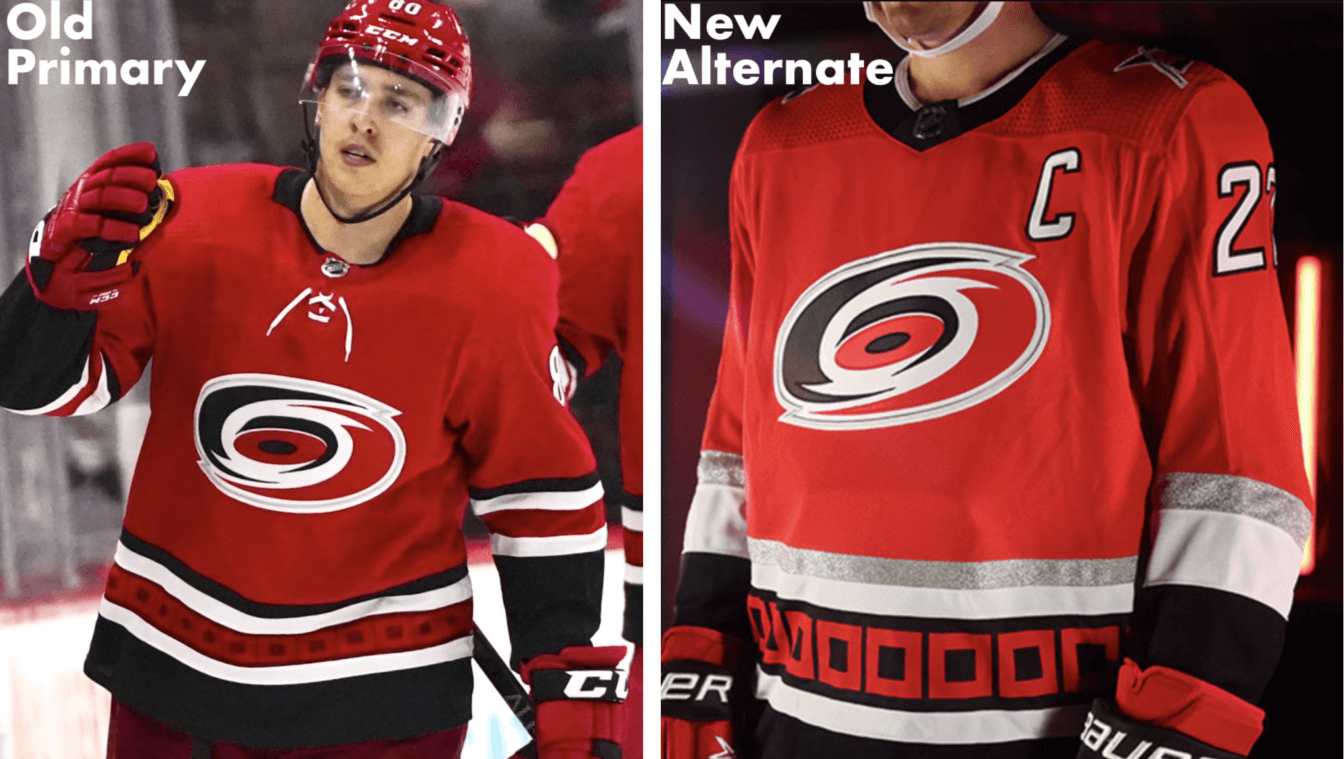 As you can see, they've tweaked the collar, added shoulder patches, added silver to the striping, and made the hurricane flag pattern bolder. All of those elements hearken back to the 1997-2007 uni, but it's still pretty much the same design. Most fans probably won't even notice the changes. You can see more photos — none of which, maddeningly, show the full head-to-toe uniform — here.
Want to learn more about Carolina's uniform history? You can check that out here.