Last Thursday I showed some of the new NHL jersey ads that appeared during the NHLPA Rookie Showcase. But several teams' jerseys at that event were still ad-free, including the Canadiens', leading to some hope that the league's most storied franchise might take the high road and avoid sullying its famous sweater.
Those hopes were dashed this morning, when the Habs announced a jersey advertising deal with the Royal Bank of Canada. (To the team's credit, their announcement properly uses the word advertising throughout the text.) The photo at the top of the page shows how the ad patch looks on the team's new captain and alternate captains; here's a close-up: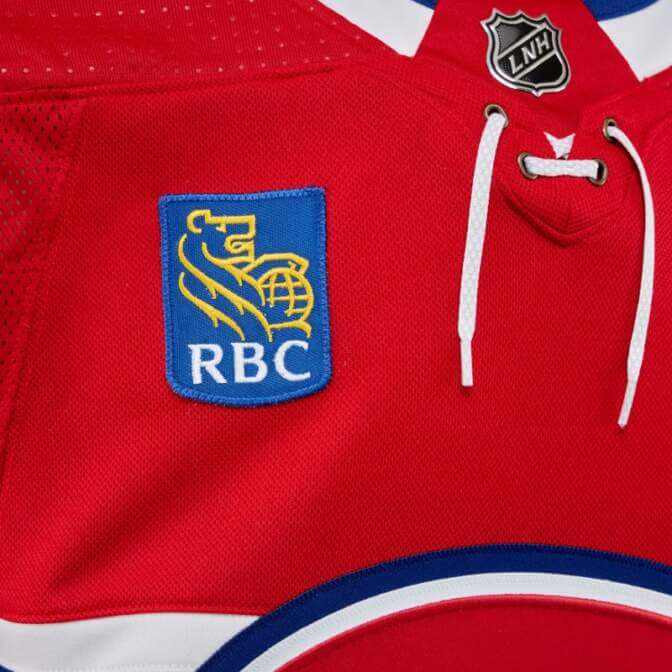 I don't usually go out of my way to showcase uni ads, but this one seems particularly notable and disappointing. I'll feel the same way if/when the Yankees go with an ad patch for 2023.
(My thanks to @tommy_cubillas, who was the first to bring this development to my attention.)