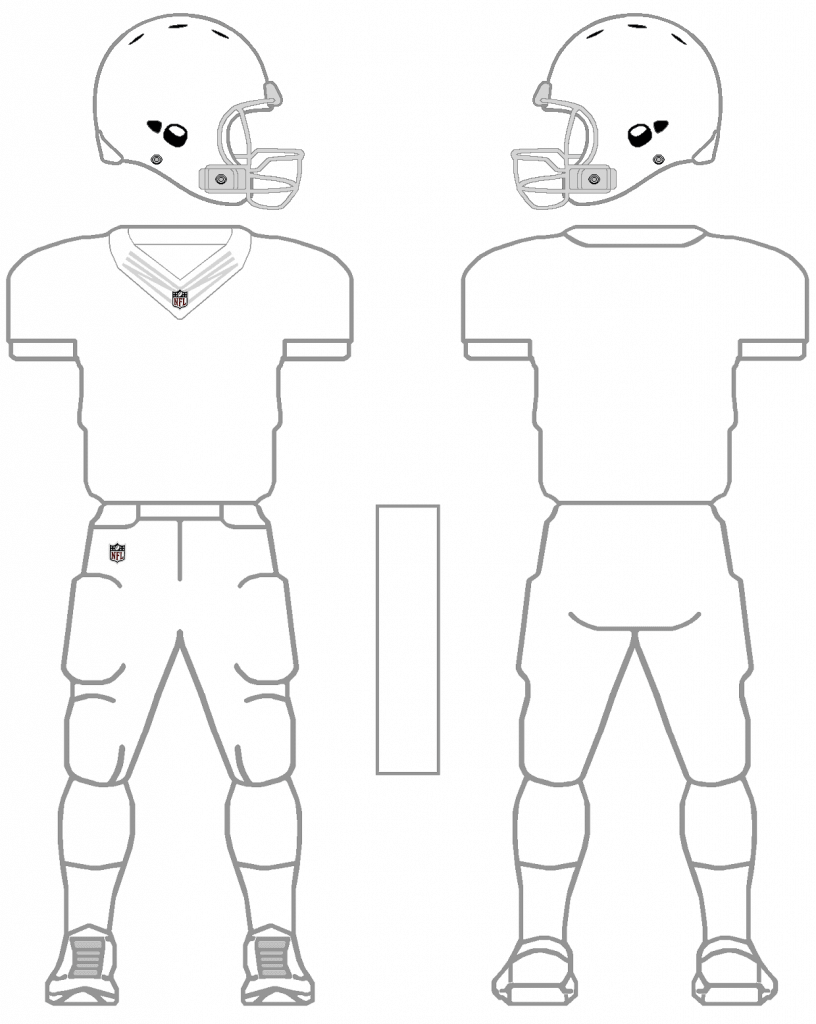 Time for more Uni Tweaks from the UW readership.
I hope you guys like this feature and will want to continue to submit your concepts and tweaks to me. If you do, Shoot me an E-mail (Phil (dot) Hecken (at) gmail (dot) com).
• • • • •
Today's concepts come from
Mike Justman
:
Phil

Here are my two concept kits for the USMNT.

Home Jersey-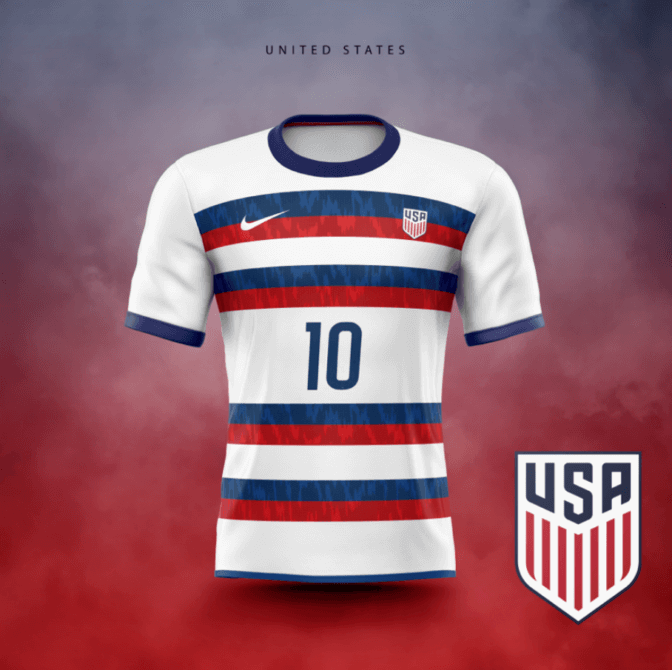 Features blue and red stripe hoops with some texture in the stripes on a clean white shirt base. Simple blue cuffs and collar.

Away Jersey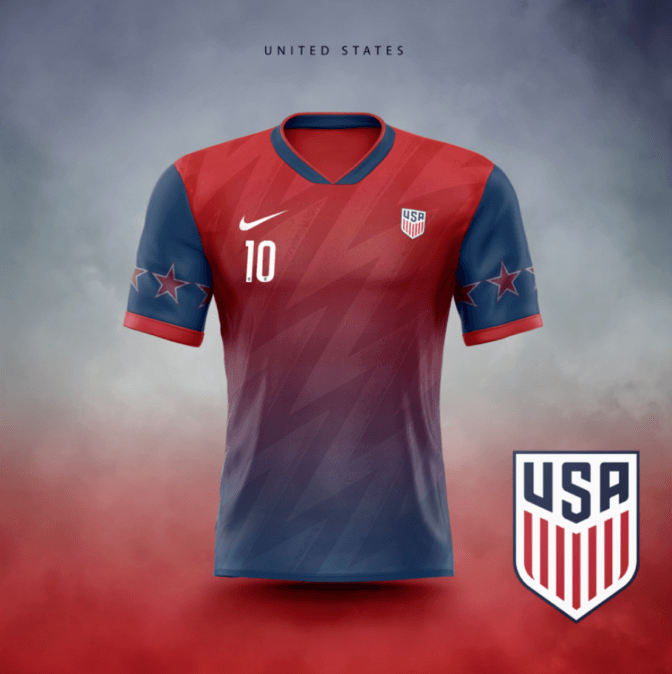 Red to Blue gradiant fade with some fun bolt-like texture on the base.
Added some eroded stars on the blue sleeves as well.
Red collar and cuffs.

Thanks

Mike Justman
• • • • •
OK readers (and concepters). If you have some tweaks or concepts, shoot 'em my way with a brief description of your creation and I'll run 'em here.