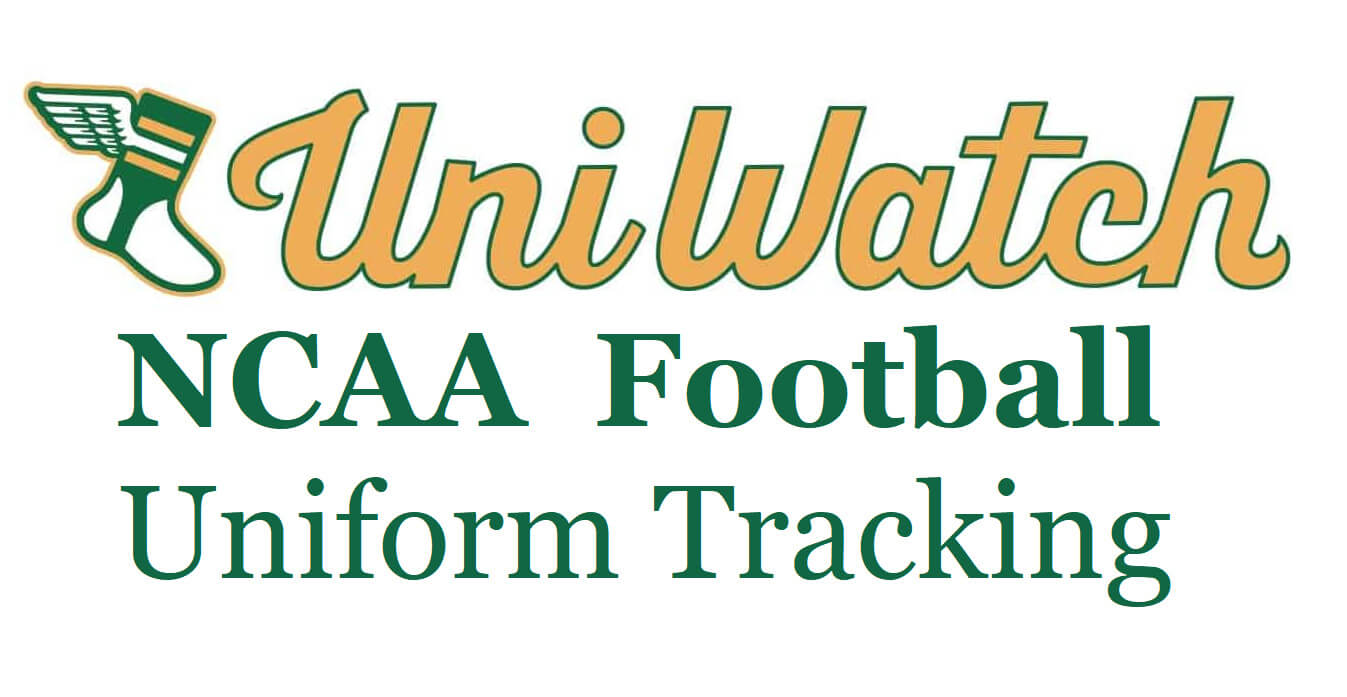 NCAA Uni Tracking
Uni Watch will again track the uniform combinations worn by the "Power 5" conferences. This year we welcome back all but one of the 2021 Uniform Trackers.
We've got Rex Henry (tracking the ACC), Dennis Bolt (tracking the PAC-12), and Ethan Dimitroff (tracking the Big XII AND the SEC). New this year is James Hill, who has taken over the B1G tracking duties.
Here are the Uni Trackers for the Power 5 Conferences (along with each tracker's info).
Following the Power 5 tracking, once again, Dennis Bolt returns with his Duck Tracking (which is the longest continuously-running feature on SMUW!)
+ + + + + + + + + +
Rex is up first today (ACC):
• • •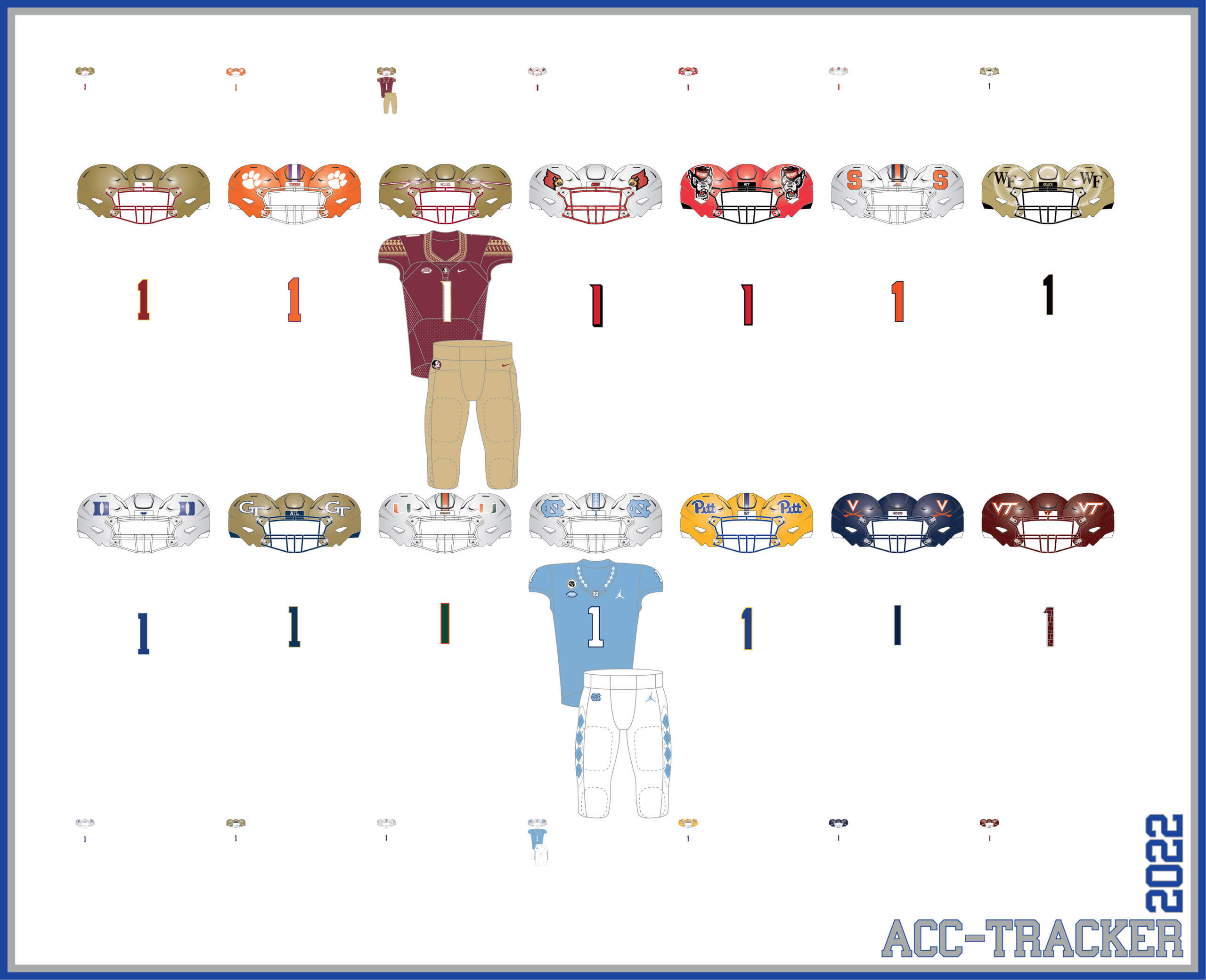 More Here.
Follow Rex on Twitter here.
• • •
And now, here's Dennis with the PAC-12: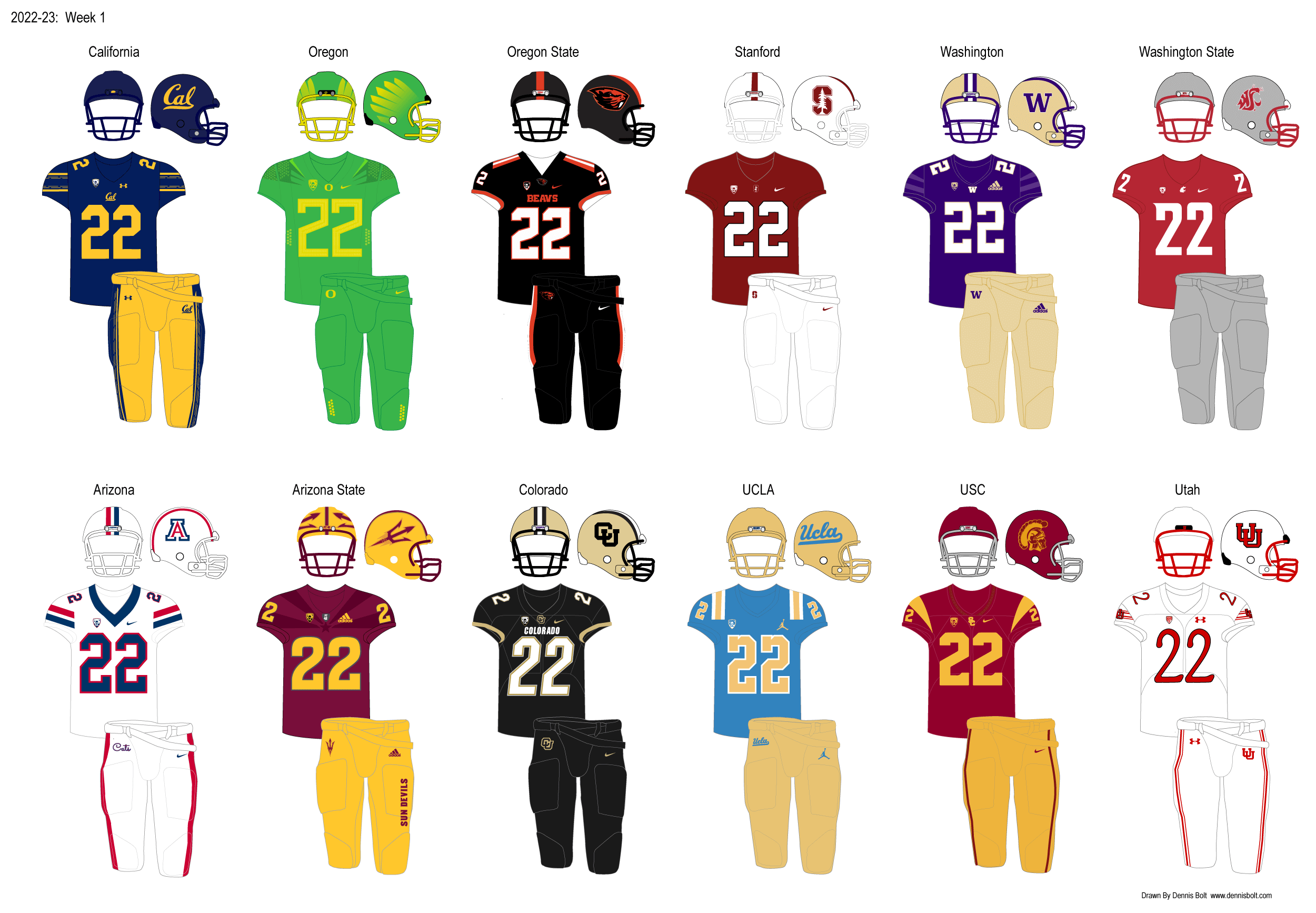 PAC-12

More here.
Follow Dennis on Twitter here.
• • •
And here is Ethan, with the SEC: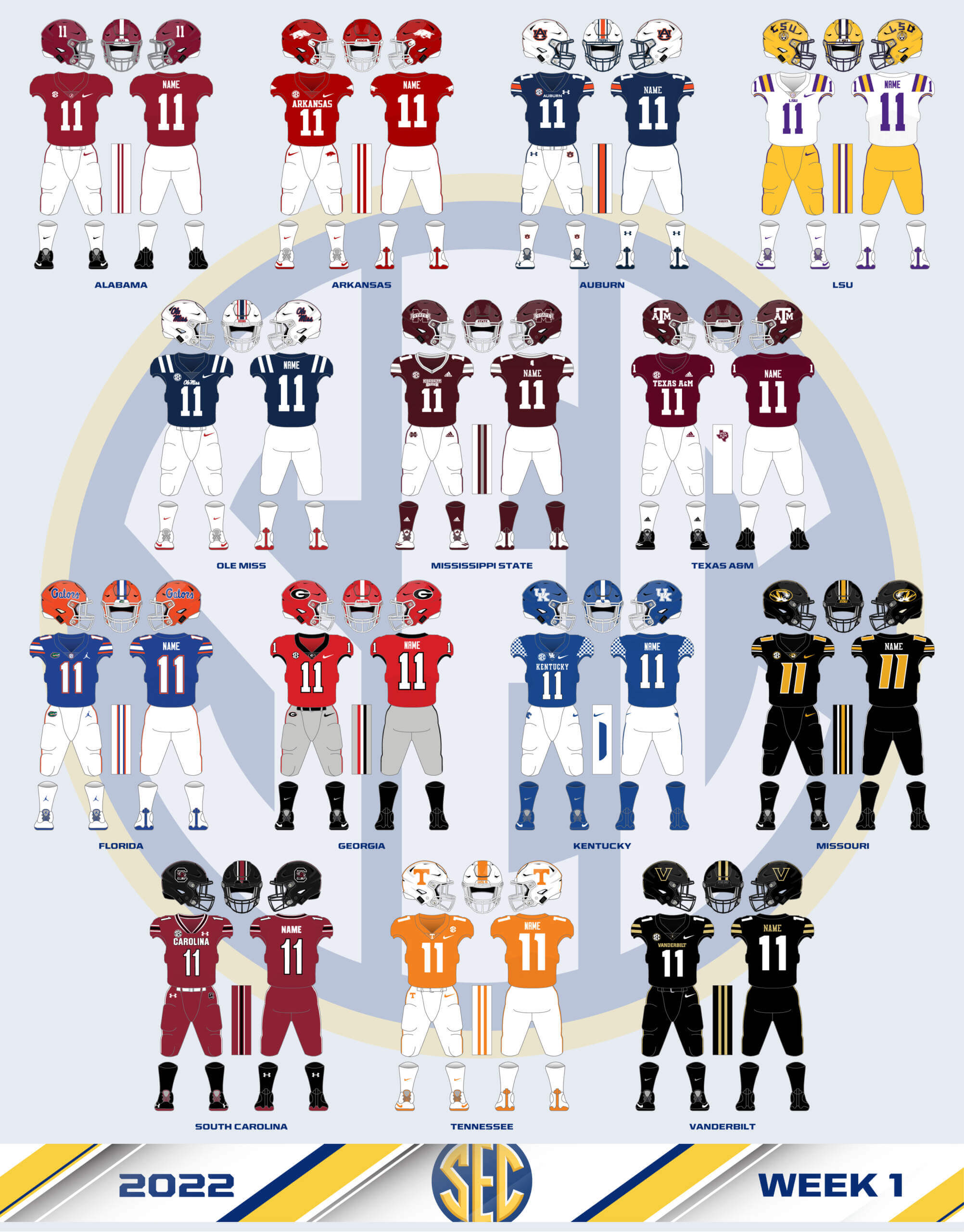 SEC

And be sure to check out Ethan's WVU Mountaineer Tracker.
Follow Ethan on Twitter here.
• • •
And here's Ethan with the Big XII: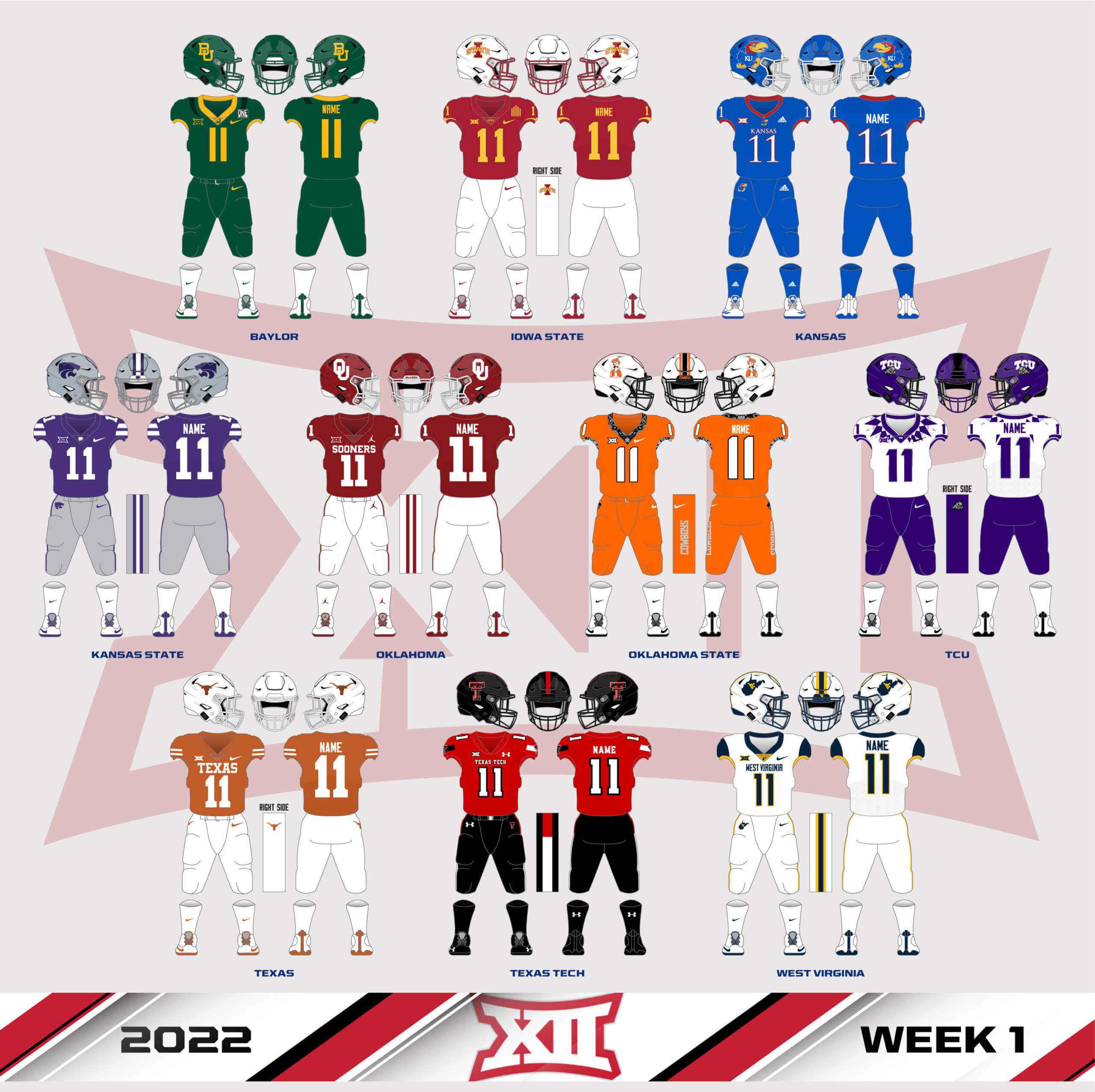 Big XII

• • •
And here is James with the B1G:
B1G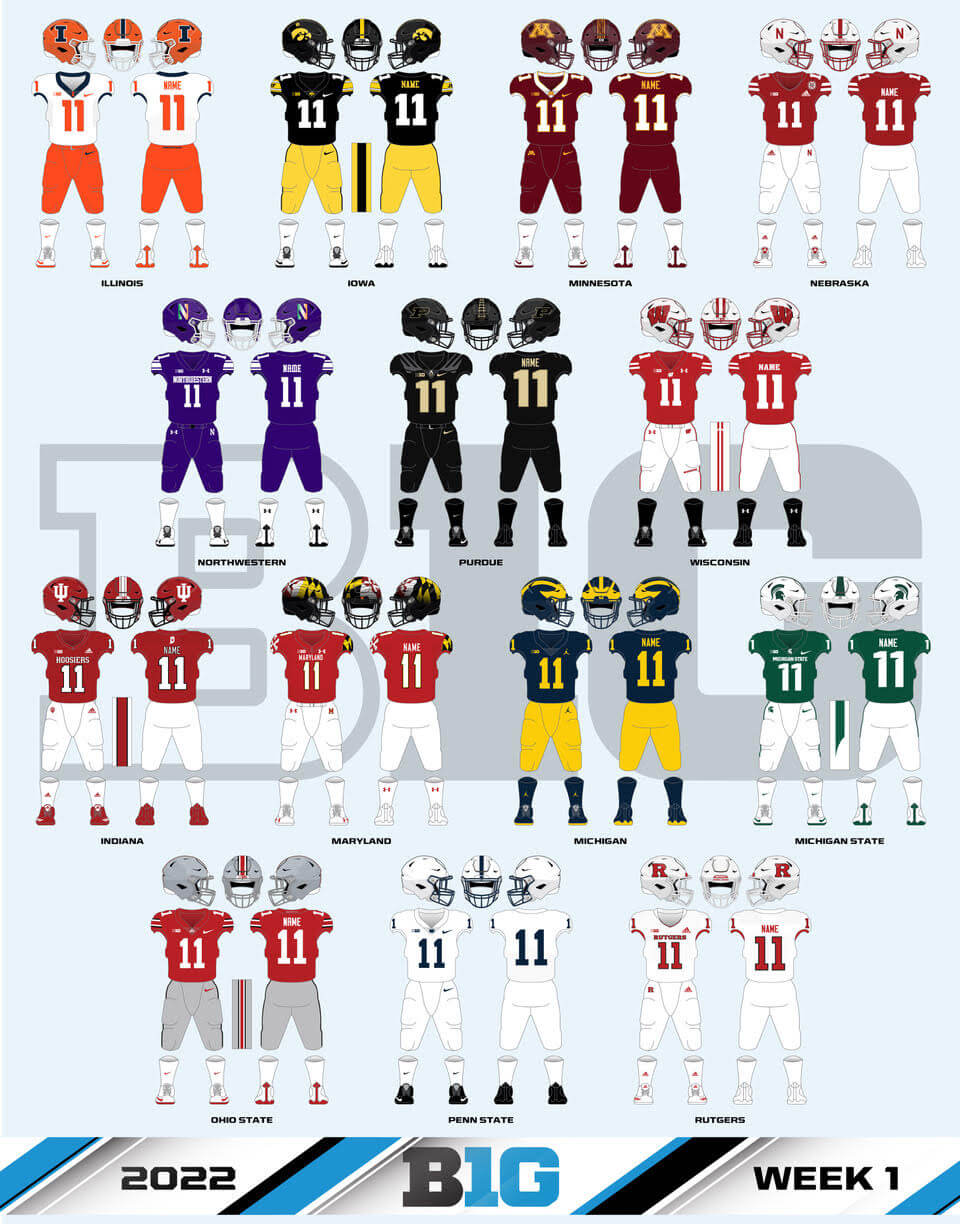 Follow James on Twitter here.
• • • • • • • • • •
• • • • • • • • • •

Welcome to the 2022 Oregon Ducks Uni Tracker. This little project was originally begun way back in 2008-09 by Michael Princip, who retired after several seasons, whereupon the project was continued by Tim E. O'Brien. He, too, retired from the tracking, but the project has been ably kept up by the man who also tracks the Pac12, Dennis Bolt.
Here's this week's Uniform Combo for the Ducks (you can click to enlarge):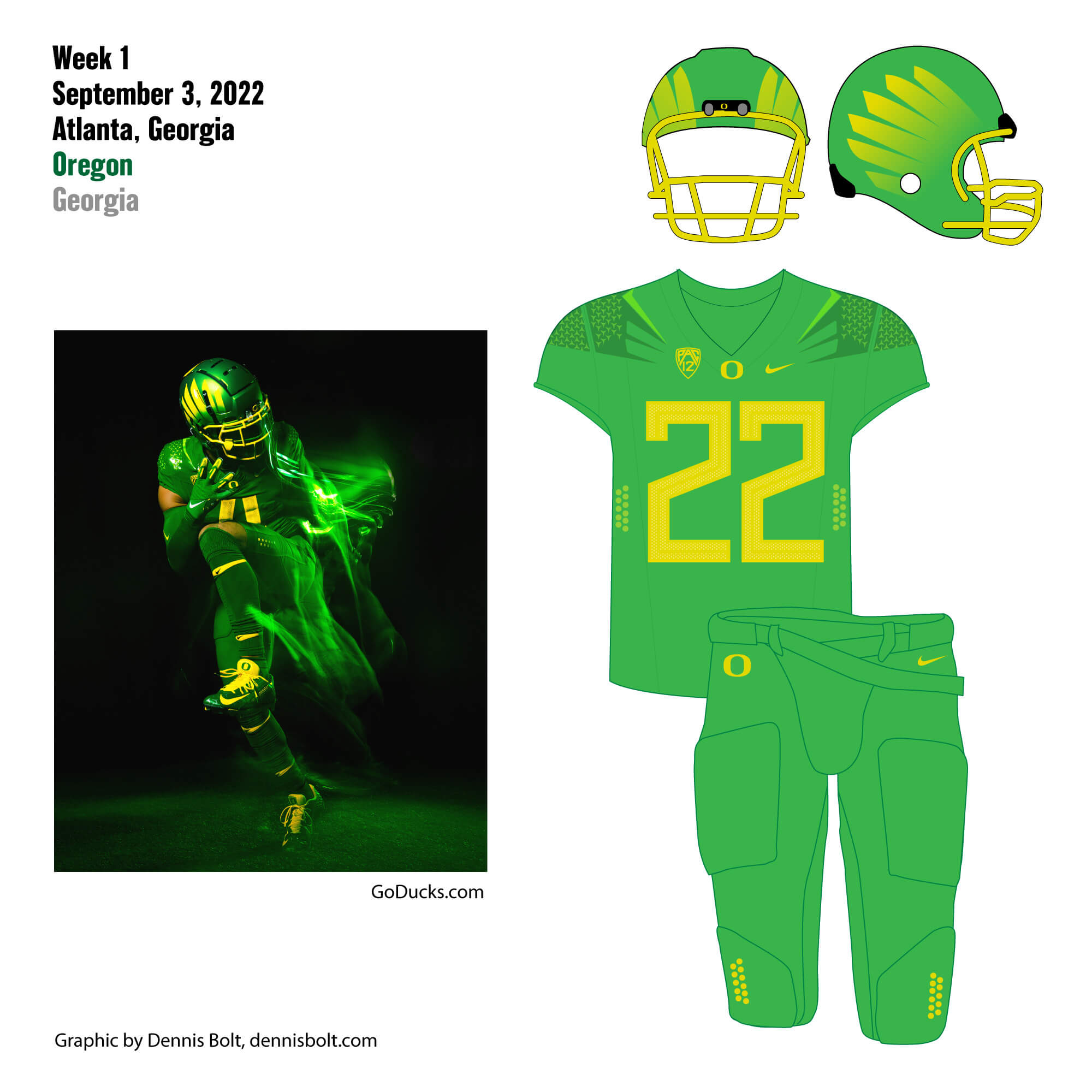 You can read about this uniform, and MUCH MORE, by checking out the Duck Tracker here and the color combo spreadsheet here!
Thanks Dennis!