Just in case you've forgotten, NHL teams will be permitted to wear ad patches on their jerseys this season (in addition to the helmet ads they've been wearing for the past two years). ESPN's Greg "Puck Daddy" Wyshynski got photos of several of the new jersey ads at Tuesday's NHLPA Rookie Showcase, where many of the league's highly touted rookies were wearing their new uniforms.
The most brutal patch is probably the Penguins', as shown above on right wing Sam Poulin (photo by Greg Wyshynski). Really has the feel of a practice jersey, no?
Here are some of the other advertisements that were on display:
Matt Boldy with the @mnwild jersey ad for TRIA Orthopedics pic.twitter.com/Bd9QlJfcZY

— Greg Wyshynski (@wyshynski) September 6, 2022
Dylan Guenther of the @ArizonaCoyotes with their jersey ad pic.twitter.com/RY0jwPr6mC

— Greg Wyshynski (@wyshynski) September 6, 2022
Brendan Brisson with the @GoldenKnights jersey ad pic.twitter.com/n79F9atJ6e

— Greg Wyshynski (@wyshynski) September 6, 2022
The NHL jersey ad, as modeled by @Capitals Hendrix Lapierre pic.twitter.com/WZwLSCgeSz

— Greg Wyshynski (@wyshynski) September 6, 2022
Incidentally, that Capitals ad looks a lot bigger and more obtrusive than the Photoshopped version they showed when they first announced the ad deal last year: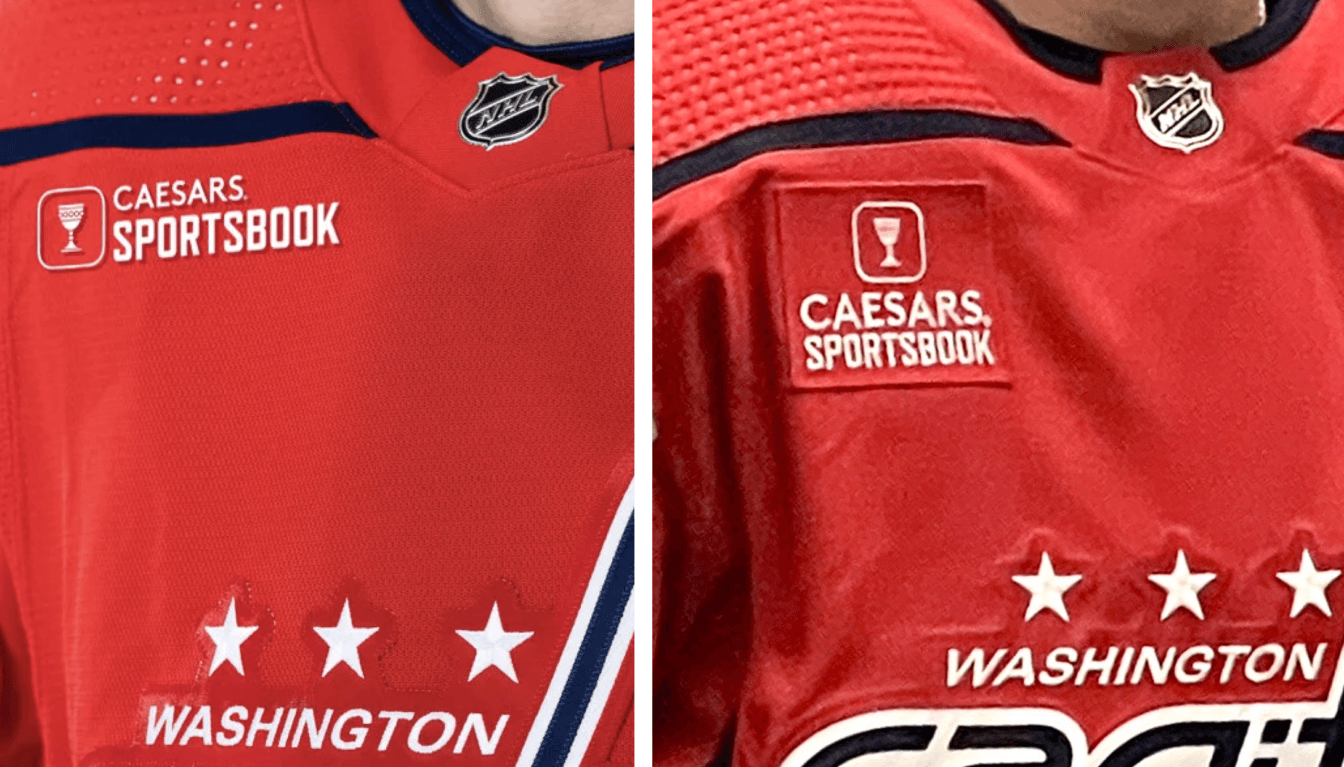 If you find all of this depressing, I'm right there with ya. But here's a bit of good news: At least one team has no immediate plans to add an ad patch. That news comes from the NHL Network's Tom Gazzola, who says the Oilers' jerseys — and their home helmets! — are staying ad-free, at least for now:
As of now, hearing no sponsor on jerseys for this season (this could change) and road helmets will have a sponsor on them but not home helmets. https://t.co/Xt2XRJFzgB

— Tom Gazzola (@TomGazzola) September 6, 2022
I don't know about you, but the Oilers just became my favorite NHL team.
Meanwhile, one other bit of uni news from that rookie event: Senators rookie Jake Sanderson was wearing the team's "EM" memorial patch for former owner Eugene Melnyk. The team added that patch back on April 1, but their season ended four weeks after that, so they're apparently carrying over the patch to this season: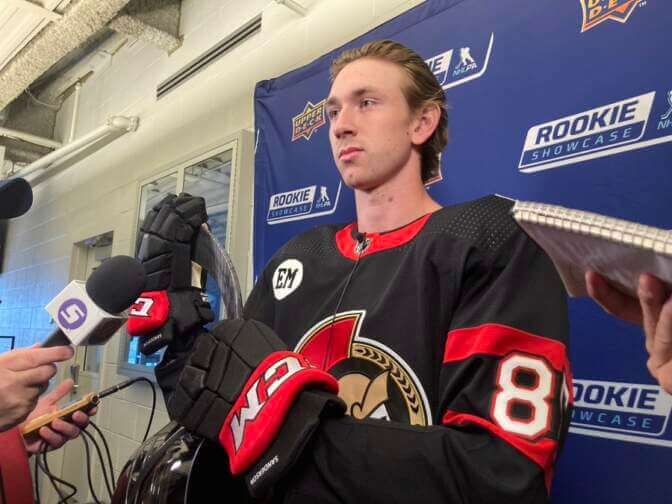 NHL preseason games begin on Sept. 24, with the regular season set to begin on Oct. 7.
(Big thanks to Greg Wyshynski for documenting this, and also for using the word "ad" in his tweets.)